December 13th, 2019

15th of Kislev, 5780













Parshat Vayishlach

Candle Lighting at 5:12
Actions Speak Louder Than Words

Yaakov Avinu finds himself alone at night and is attacked by a mysterious assailant. Most peculiar about this story is that the Torah itself doesn't really give any indication as to the identity of this nighttime warrior other than the word איש -- "man." Yaakov doesn't know who he is, but Chazal and Rashi identify him as the Angel of Esav.

But identifying this איש as the guardian angel of Esav comes into question in another Rashi found in next week's parsha. Next Shabbos, we will hear of Yosef's feud with his brothers and Yaakov's request for Yosef to travel to the city of Shechem and report on his brothers' wellbeing. But when Yosef arrives in Shechem, his brothers are not there. He wanders around the fields looking for them until he is found by a "man."




וַיִּמְצָאֵ֣הוּ אִ֔ישׁ וְהִנֵּ֥ה תֹעֶ֖ה בַּשָּׂדֶ֑ה וַיִּשְׁאָלֵ֧הוּ הָאִ֛ישׁ לֵאמֹ֖ר מַה־תְּבַקֵּֽשׁ׃

"A certain man found him, and behold, he was wandering in the field. The man asked him, 'What are you looking for?'"




When Yosef responds, "I am looking for my brothers," this man points him in the correct direction. On this encounter, Rashi comments:




וימצאהו איש - זה גבריאל -- This was the angel Gabriel.




The Damesek Eliezer (Rabbi Eliezer of Viznitz) asks a poignant question: How do Chazal and Rashi know the the איש that fights with Yaakov is the Guardian Angel of Esav, and that the איש that finds and directs Yosef is the angel, Gavriel. In both cases, the Torah simply says איש!




He answers very simply: The איש that finds Yaakov lonely and afraid and begins to fight with him is clearly an agent of evil. The איש that finds Yosef lost and friendless looking for his brothers and proceeds to help him is the Malach Gavriel. People are defined by their actions in times of need and crisis.




Shabbat Shalom,

Rabbi Rael Blumenthal







Upcoming Events

Internet Safety Night for All Parents




Dec. 20-22nd

Freshmore Shabbaton




Dec. 22nd

First Night of Chanukah




Dec. 27th

Chanukah Vacation

Good and Welfare

Eli Albert ('09) to Toby Margolin

Eliana Feldan ('13)

to Daniel Kaplan

Yehuda Phillips ('13)

to Nechama Cohen

Ronnie ('08) and Shelly Rosenbaum on the birth of their son, Binyamin Shalom

David ('10) and Devora Petrover on the birth of their son, Leor Matthew

Dr. Gary Marder on the passing of his beloved father, Mr. Michael Marder
Juniors Embark on Path to College
College Guidance Team Leads Juniors Through Start Of Process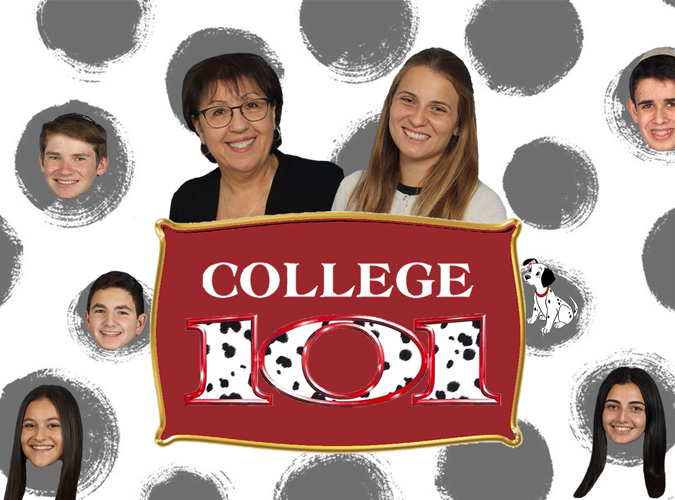 Graphic by Penina Kahane ('22) and Rebecca Adler ('23)
Article by Talia Shapiro ('21)
Last week, the Juniors and their parents attended the KYHS annual Junior College Night. Attendees heard from our school's college guidance counselors, Mrs. Seidenfeld and Ms. Teplitz, who explained to us about standardized testing, transcripts, and many crucial and exciting details about the college process we will soon be facing. Hadass Gerlitz ('21) described it by saying, "it was very helpful and I feel very prepared for the rest of high school." Juniors now feel very prepared for their college process and their journey with the KYHS college guidance counselors! Thank you to the guidance department for a fantastic presentation and all their help!
Selfless Storm Donate Blood
KYHS Community Coalesces To Contribute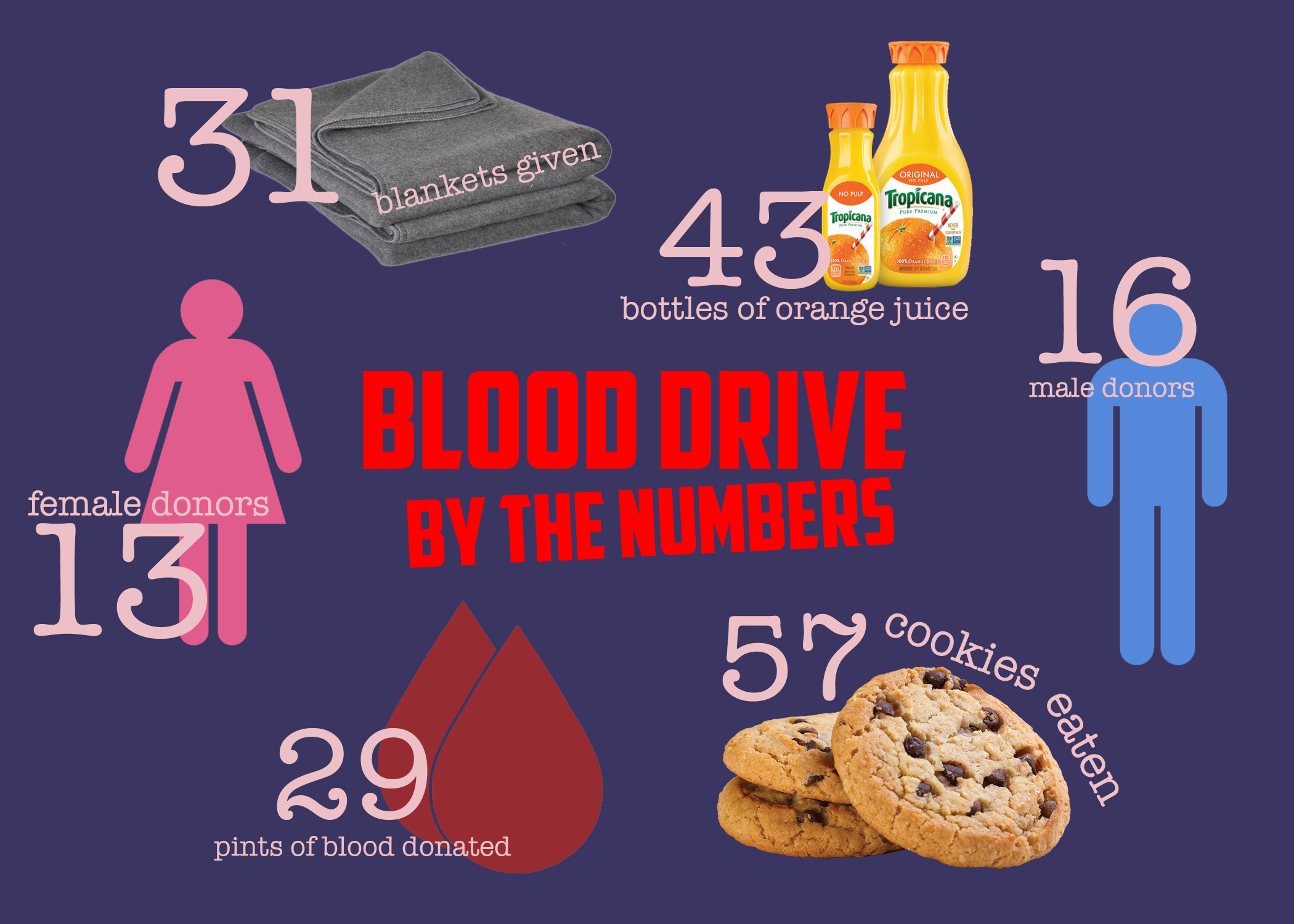 Graphic by Naomi Reichemberg ('22)
Article by Mishael Sommers ('23)
This week our school hosted a Oneblood blood drive. It took place in the school parking lot, where two giant red buses worked around the clock to gather blood donations from our selfless, generous students. The turnout was great -- impressively, so many of our eligible students donated blood to save lives. Oneblood's mission is to enhance the health and well-being of others through work with blood and stem cell products and by facilitating scientific research. They provide blood to hospitals spanning the southeast U.S. in which patients require blood due to the loss of it through surgeries, accidents, and diseases. The school had the merit to take part in this amazing chesed of saving other people's lives. Thank you to all the incredible students who donated!
Jewish Journalist Speaks To Students
Sivan Rahav Meir Tells Students of Her Incredible Journey to Religiosity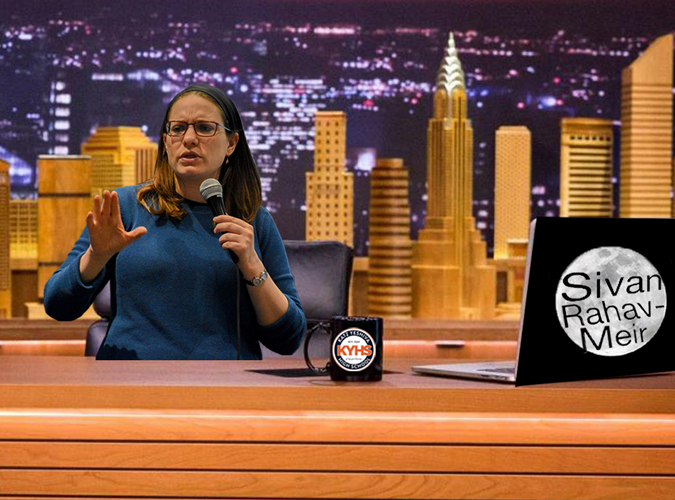 Graphic by Leeanne Mizrahi Mann ('23) and Abby Rosenthal ('23)
Article by Rebecca Henner ('22)
Last Friday, the entire student body had the privilege of hearing from the incredible Israeli journalist and radio show host, Sivan Rachav Meir. She told us about her journey which began when she was in first grade, passing notes to the girl next to her and finding out about her dog. Afterwards, she went home and wrote down a story based off of the information that she had gathered from the friend next to her. She realized that hearing from people and reporting about it was her passion and she pursued journalism. As Sivan grew older, she had many exciting new opportunities like being the main character in a show where she would interview famous people, including Yitzchak Rabin! From there she began writing for major magazines and acting in Israeli films.
After describing her professional journey, we got to learn about her religious journey as well. She was a seventh generation Israeli, but had no clue about religious practices in Judaism. Her baal teshuva journey began when she decided to interview three girls who were religious -- the first religious Jews she had ever encountered. The girls found it so ridiculous that they felt bad for Sivan and decided to invite her for Shabbat. After going to observant families' homes for Shabbat for eight weeks,
she finally discovered the beauty of Judaism and decided to bring that beauty into her life.
Hearing Sivan Rachav Meir's story left students feeling excited to explore and take the next step in following their passions as well as inspired religiously.
Teacher's Spotlight:
Kris Ruffo
Athletic Director Discusses Exciting Potential Changes To Program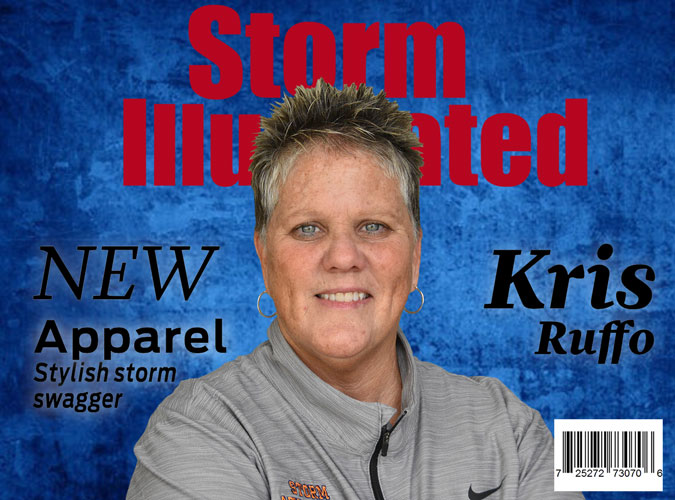 Graphic by Chana Schandelson ('22) and Aerin Tripp ('22)
Interview by Eilat Berger ('22) with Athletic Director Kris Ruffo
Can you please explain our current sports program? Are there any additional/new teams this year?
We currently have fourteen sports. In the fall, we offer boys golf, girls golf (new this year!), boys cross country, girls cross country, boys flag football, and girls volleyball. In the winter, we offer JV boys basketball, varsity boys basketball, varsity girls basketball, boys soccer, as well as girls soccer. Spring sports include baseball and tennis for both boys and girls.
What does the Physical Education curriculum look like this year and are there any new courses that have been added?
P.E. has changed a great deal from last year. We have added a dance/yoga/pilates class for girls and it has been extremely well received. We also added a sports management class this year.
Can you expand on what the new health program consists of and why it is so important?
This has been in the works since last year. Our P.E. teachers have partnered with the guidance counselors on campus to provide a mini health curriculum during the early portion of the 2nd and 3rd trimesters. We are going to touch on mental health, nutrition, lifetime fitness, and other important topics. Because we do not offer health as an elective, we felt it was vital to add this component to P.E. to enhance our overall program.
Are there any new teams or programming you hope to add to our athletic department for next year?
Yes! We definitely are looking to expand our offerings. The number of students that tried out for Storm athletic teams increased immensely in just about every sport this year. We are looking at offering JV teams for girls basketball, as well as boys and girls soccer. I am also gauging interest in adding boys volleyball as well as track for both boys and girls.
What kind of opportunities are there for a student who is interested in being part of our sports program but less interested in actually playing a sport?
My sports management class as part of the P.E. curriculum is an opportunity to be around all aspects of the Athletic Department without being on a roster. We have worked up plans to enhance signage around the gym/fields, we have done inventory for all of our new Nike apparel, and we are currently working on increasing STORM SPIRIT via a form of a pep rally. My students have also been very hands-on in game day management.
As the Athletic Director, what would you say are the core values of a KYHS athlete?
This is a great question! I would first start off by saying "student-athlete." That's first and foremost. Our athletes are students first, athletes second. If they can't do the job in the classroom, then they do not get the opportunity to do the job on the court/field. I've tried to instill a sense of empowerment around KYHS athletics. Athletics affords so many opportunities such as conflict resolution, discipline, teamwork, and enhanced sense of well being.
Check out the Homepage of the KYHS website for the
BRAND NEW STORM STORE!
Athletics and clubs can customize hundreds of "STORM SWAG!"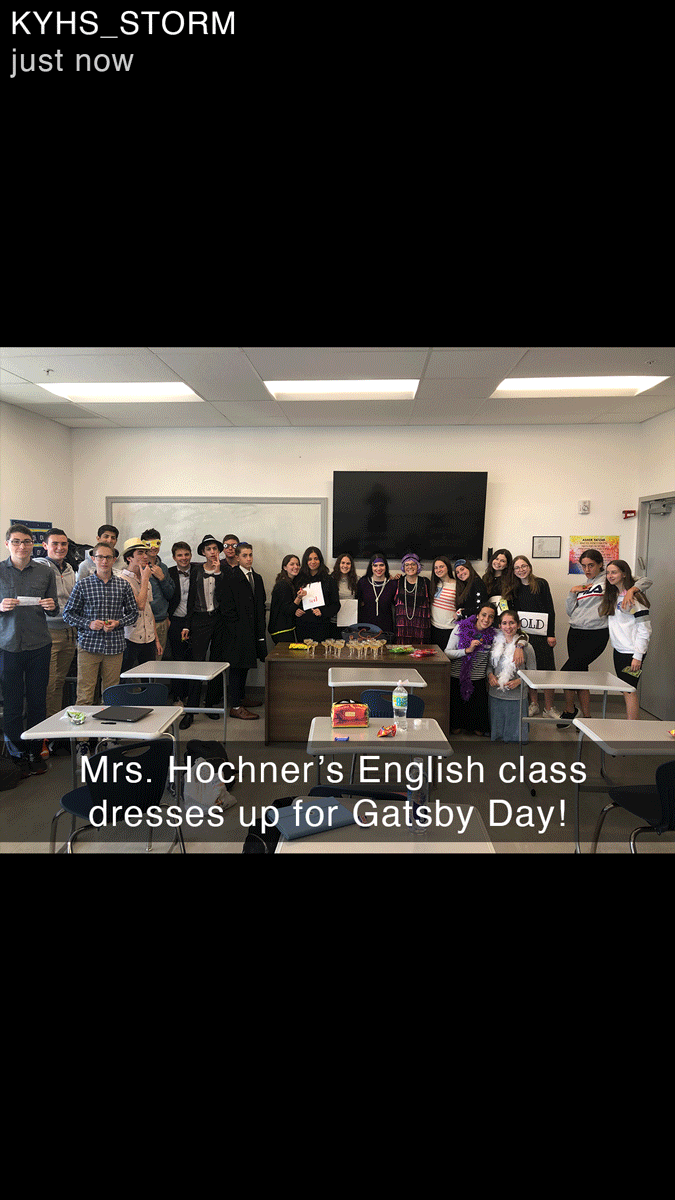 The Yeshiva Highlites Staff