The Birthday Wall: Create a Collage to Celebrate Your Child
by Dawn Herring
I'm excited to share with you my new e-book, The Birthday Wall, which is a detailed, step-by-step instructional book I've written that shows how to create a multi-dimensional, colorful visual collage to help celebrate your Child's birthday! As creator of this family tradition, I share how to research, plan, gather, create, and display all the elements of your child's Birthday Wall, which can enable you to validate, affirm and show appreciation for your child with who they are right now. You can buy it
here on Amazon or
here
on Smashwords
for just
$2.99

.
**A BIRTHDAY WALL STORY, FEATURING SARAH JOYCE BRYANT AND HER SON CODY**:
Be Refreshed with Dawn Herring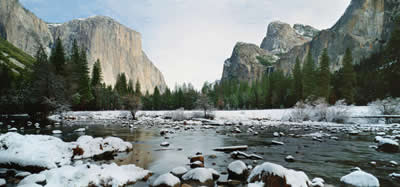 Refresh Your Work
Are you looking to grow in your business? Are you considering what you need to let go of in order for that growth to take place? Christina Katz, teacher and author of The Writer's Workout, shares in her post, De-Clutter Your Career: It's time for an Annual Housecleaning, how she made the decision to let go of something that was hindering time with her family; she also provides a list of questions to ponder concerning your own work choices, both practically and intuitively. Listen carefully to what your body, heart and soul are telling you about your work. And you will grow in all the right ways.
Refresh Your Home
Are you happy at your home? Or do you feel a heaviness about the clutter, your routine, or the way you have your house organized? Gretchen Rubin, Best Selling Author of Happier at Home, shares in her post, 12 Tips for a Happier Home Adapted from Nursery School, a list of ways she incorporates a calm, centered atmosphere in her living space. Think bright, well lit, and organized. A Happier Home Makes a Happier You.
For Your Journal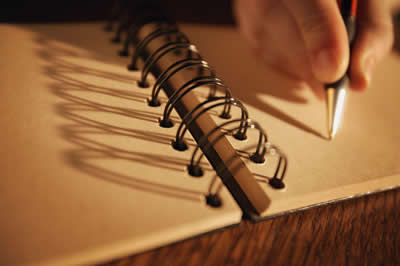 Journaling Tip:
Take time to journal the best of your day and see what made it that way by looking at your own best traits.
***
Q: Do you find centering on your best ways to be too self-focused, or do you find it encouraging?
I enjoy thinking about and detailing the best of my days; it really gives me a sense of accomplishment and a charge of positive energy as I consider what I did right.
***
You're welcome to reply to the weekly journaling question; I may share it in a future edition of Refresh Journal.
My blog post:
What You Did Do
You're welcome to subscribe to my blog Refresh with Dawn Herring so you will always get my latest posts in your email to read at your convenience.
THE ARTIST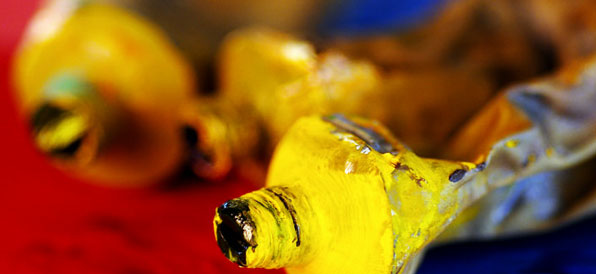 There are many mediums in the art field that we can dabble in.
Of course, we all have our

favorites

, whether it's putting words on the page, painting on the canvas, or dancing in the studio.
It can seem like an intimidating prospect to dip into a medium that you're

not used to

, where you feel like a

novice

.
My good friend, writer, and photographer,
So, next time you're looking to dabble in something new,
don't let the novice feeling stand in your way.
Let your expression flow just for you.
You may just bring out a side of you that enjoys coming out to

play

.
"Small acts of kindness toward ourselves pave the way to serenity, optimism and possibility."
Twitter Friend, Robbie Cox, for his support and for his kind and consistent #WW (Writer Wednesday) mention.
Greetings!
Welcome to Refresh Journal: for a fresh perspective in all of life's dimensions!
It's lovely when someone else to see the best in us.
When we act on behalf of a friend either by helping them out with something or simply being a good listening ear, we may hear them say to us, "You're the Best!" This lets us know how much they appreciate our positive efforts and actions toward them.
And when we hear it, it's has a very validating vibe; we linger and pay attention to what it was about us they were so pleased with.
However, it's not so easy to recognize the best of ourselves from our own point of view.
We may consider our "best" as a self-centered or ingratiating way of seeing ourselves, but, in reality, it can simply be a way to show appreciation, validation and nurture toward ourselves when we look at what we love about our personality and how we do things.
It's OK to toot your own horn when you need a boost in confidence. Our tendency can be to only focus on what we did wrong or what we left out and what we didn't do.
But instead we can look at the high points in our day to help determine what it is about ourselves that made it good. What are our best traits?
We touched on this issue during our recent session of #JournalChat Live with our topic, Your Journaling: Your Best Day. Highlights are below.
Also included are refreshing tips for your work and your home as well as a classic song by Cyndi Lauper titled, "True Colors."
Take to time to look back on your day and on what you did right, well, or fabulous. Then congratulate yourself with whatever feels special for you.
Thanks for making Refresh Journal part of Your Best Day; You are the Best! (from my heart to yours.) <3
Host of #JournalChat Live and #JournalChat Links edition
JournalChat Pick of the Week:
We all run into the issue of a stale or stalled journaling practice at one time or another, whether due to boredom or a block in our flow.
Adela has provided some fabulous practices and techniques that might be just the medicine needed to get the words, colors, or images flowing again. Working with visual as well as textual approaches, there's something for everyone.
For the next #JournalChat live, we will learn how we can use new techniques and approaches in our journaling practice with our topic, Your Journaling: Let It Flow!
You're welcome to read this post prior to the Live chat on Thursday, and perhaps write an entry about how you have used different journaling practices or approaches to keep things fresh with your entries. You're welcome to share any discoveries you've made during our chat.
So join us on Thursday, December 6, 2012 at 5 p.m. EST (2 p.m. PST) for #JournalChat Live on Twitter. Be sure to use the #JournalChat hashtag in your tweet!
Highlights from #JournalChat Live
Our topic for #JournalChat Live this past week was Your Journaling: Your Best Day as we discussed how we can use our journals to focus on what went right in our day and what we love about ourselves. Highlights are below.
Here are insights from Lynn Zambrano with her post, Finding the Real You:
Identifying your best qualities is the first step in increasing your self-esteem. Looking into the mirror and seeing your true self without judgment gives you a foundation to grow from. Remember a day when everything flowed, how did that feel? When you are at your best, what traits do you show during that time? How do you behave differently on your Best Day?
Here's my point of view and insight:
Our journals are essentially one of the mirrors we can use to build that appreciative foundation toward ourselves. One very fun and validating way we can use our journal as a mirror is by focusing on the BEST of your day. The best part is something you're really pleased about when you look back on your daily experience. We all have highs and lows to every day; it's common to focus on the lows, the problems that needs solutions. We can create change with that positive end to our day; helps us focus on transforming the negative. Once you begin to unveil the BEST of a day, it can really help you see what about YOU went right in the experience.
From Leah Michon:
Some days you need to dig deep, other days focus on happy things. On hectic days, I just make a bullet list of things to remember so I can relax.
From Karen Fisher-Alaniz:
I find that a lot of days, finding someone who I can relate to is a high point; a blogger, someone on a forum, Twitter, etc. [Best] Might work like a gratitiude journal-make you start to look for fun things to do, or at least focus more on them? Words are a gift, and keep giving and giving!
From Michael Pearlman:
Documenting our FUN develops 'these are a few of my favorite things.' The language of FUN experience is your guidance to affecting change in the world, creating a joyous life.
From Julie Jordan Scot:
If we stay on either [negative and positive] "side" too much, we lose balance. It may be the shadow that STOPS Journaling. I tend to end my journaling for the day with a gratitude focus. It helps to bring me back to center. When I journal about flowing days, every word becomes a celebration. Half the time I don't know what is really "important" until I actually let my pencil lead my writing.
And to summarize:
The more we become aware of how we were doing that BEST moment, the more we can focus on that trait to make more BEST moments.
Try a positive focus to the BEST part of your day and see what you can love about yourself in your journal.
Check out the
transcript
for #JournalChat Live on 11/29/12. Special Thanks to
Lynn Zambrano
for her fabulous post,
Finding the Real You
,
which was our journaling resource for this week's live chat.
Join us on 12/6/12 at 5 EST/2 PST for the next session of #JournalChat Live. Topic is in the section for Pick of the Week.
Don't be Afraid to Show the Real You.

Cyndi Lauper "True Colors"
As you take the time to focus on what went right with your day and what you loved about yourself in the process, encourage a friend to focus on their best traits too. Sharing your high points with another can only enhance the nurturing vibe.
Then celebrate your wins--together!
Dawn Herring
Host of #JournalChat Live and #JournalChat Links Edition on Twitter
Author of The Birthday Wall: Create a Collage to Celebrate Your Child