JOIN OUR LIST



We are excited to work with our partners Reebok to bring you the Marina Mall Run Club.
The Marina walk will soon be sporting it's new colours, with distance trackers for runners of all abilities.
With loads of goodies from Reebok and the expertise of our very own Urban Energy Instructors, The Reebok Marina Mall run club is sure to be a hit with the residents of the Dubai Marina area.

Urban Energy already runs on the Marina Walk on Monday mornings and we will shortly add a Friday morning session for those of you who want to start the weekend on a high !

Remember, you can purchase Reebok equipment (large and small), apparel and shoes with a great discount when going through Urban Energy.

Ask your instructors for information.
New Urban Energy Prices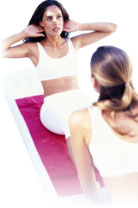 We are delighted to announce that we have revised our class pricing effective immediately.

Class goers have the opportunity to purchase 10(+1 free) or 20(+3 free) packs for as little as AED43 per class.

For those who cannot commit to a full class pack, we have introduced an enticing pay as you go rate of AED60.-

We have also revised our Personal training prices, effective from September for new clients and January 1st 2013 for existing customers.

A 10 session pack is now AED2700 with further discount for 20, 30 and 50 sessions pack.

Single sessions are now AED290.-

contact us on info@urbanenergyfitness.com for more information

Testimonials
We are very grateful to those of you who put down in words the Urban Energy feel good factor !

Our Testimonial page on our website is packed full of good feedback on our work ! Keep them coming !

If you think we do a good job, please put a word on our website and let the world know about it ! There's nothing better than getting recommendations from people who have experienced our classes or personal training.


Dear Urban Enthusiast,
Well, what a relief September is over ! Whether that's back to school, back to work, or the painful first few days of back to fitness, getting acquainted again with the routine after a break is always an experience !

And before we know it, it's the middle of October and we are already looking at the festive season....

This year is going to finish on a high for Urban Energy. We are ready to welcome another 2 new instructors. We have over 70 runners training for a 5k, 10k half or full marathon. We have welcome a host of new Urban babies over the summers and we are eagerly awaiting their arrival into our postnatal classes. We have introduced Skiptrix to our schedule and getting Dubai to Skip away the bulges... We have increased our class offering, with more classes, a better schedule and awesome instructors!
We have been nominated for the What's on Award and hope you have all voted for us. If you haven't, see below...

All in all, a very busy time in the world of fitness and we can't wait to share it all with you...
TODAY IS A GOOD DAY!
Sincerely,

Laurence & Amy
Want to learn to shop smart ?

Join us for a Smart Shopping tour of your supermarket and learn how to make the smart nutrition decisions and understand the mumbo jumbo on the side of the packets!
Held twice monthly - only AED 20 per person.

Click here to register now online...places limited!
Updates on Classes !
Have you tried Skiptrix yet ? the newest fitness class to hit Dubai, Skiptrix hails from the UK where's it's taken the fitness scene by storm ! An amazing cardio class, a great alternative to those dreaded burpees to get your heart rate up, Skiptrix will see you skip, hop and jump for an hour of fun, musical madness and total uncoordination ! It won't be long until you master the tricks though, and you will feel breathless and exhilarated long after !

We have also introduced Tabata training as well as extreme circuits to our schedule. Both classes aimed at those who have good bases of fitness, these classes are sure to make you work up a sweat in no time... A real blast of a workout to get rid of those flabby bits !

Our Core Xpress class is a 45min class, aimed mainly at strengthening your abs, back and bum area. Suitable to all levels of fitness and a great one for your overall posture.

Our Classic circuits, Cardio boxing and Boxing circuits are still favorites on the calendar and fantastic all body workouts !

Our prenatal and postnatal classes are still on the schedule, ensuring that expecting and new mums get a safe and controlled workout.

You can now book your space online, directly on our schedule. Please ensure that you do so to allow us to plan the sessions accordingly.




www.urbanenergyfitness.com/schedule
We're nominated for a What's on Award!!
We are delighted to have been nominated for the What's On Award as one of the best fitness company in the Sports and Outdoors category.

This award is very important to us and we would be very grateful if you could take the time to vote for us.


2. SMS Urban Energy Fitness to 4720

3. Visit Whats On Dubai on Facebook


Voting closes Sunday 14th October. Come on, every vote counts.

That little black dress
Not convinced you can drop a dress size and squeeze into your party dress before the Festive season kicks in? The team at Urban Energy fitness have just the solution with the launch of their specially designed workout package to get you into your "Little Black Dress for Christmas".
The eight-week program is specifically tailored to suit your needs, whether you're looking to lose kilos, tone up these flabby bits or target a specific problem area.
The package includes a one-hour personal training session each week as well as unlimited fitness classes from Urban Energy's extensive schedule of group classes around Dubai. Regular nutrition tips will also help you maximise your workout and ensure your diet is effective and working for you.
In true "Gok Wan" style, the program begins and ends with before and after body photos in addition to two full body composition analysis' so you can chart your progress and see the results for yourself.
The "Little Black Dress for Christmas" program can begin any time from now until early November. Price for the full program is AED1800 (which only works out at AED225 per week!).
For more information and to book your place on the program contact Urban Energy on 055 8869158 or visit www.urbanenergyfitness.com