JOIN OUR LIST



Reebok have extended their range of the extremely popular Zigtech running shoe range. It's always difficult to understand the differences between the models so we thought we would put it all in writing for you.

New to the women's ZigTech running range for the summer season is the ZigActivate and ZigTrue.

The stylish and distinctive ZigActivate is created with a mesh upper and linear structure custom-designed to flex with the foot. A Pebax plate sole provides added structure, transferring energy and offering a smooth transition when running heel to toe. The sole is designed with lightweight 3D Ultralite foam helping to keep you comfortable every step of your run.

The ZigTrue is the ideal silhouette for women who want a stylish shoe for their run. A lower-profile 'ZigTech Nano' sole constructed from innovative lightweight foam gives a closer, more responsive ride. Perforations on the synthetic upper ensure the shoe is breathable and drives down the shoe's weight even further.

Also new this season is the ZigFuse II, designed specifically for women who desire style and function while they train. The sole is wider for more lateral support and a unique pivot point helps makes moving easier. Feminine detailing and seamless hotmelt overlays add to the ventilated mesh upper combining glam details with performance.

Remember, you can purchase Reebok equipment (large and small), apparel and shoes with a great discount when going through Urban Energy.

Ask your instructors for information.
Book your running training NOW !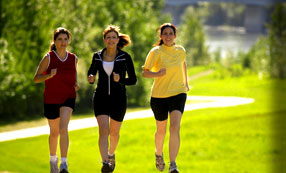 We announced our running training programmes for Half and full marathon, starting in september. We have now added a 0-5km and 10km training programme.

For an all inclusive training plan, including classes and many other benefits, book your programme. We will limit numbers to ensure an optimal experience to all participants so put your name down.

contact us on info@urbanenergyfitness.com for more information



New partner for Urban Energy: Gulf for Good
We've always like the great work that Gulf for Good do for children around the world. And what better way to do good around you, whilst enjoying life changing experiences? Amazing treks and adventures, wonderful friendships, priceless memories.... Effective immediately, Urban Energy will offer free classes to all members registered for a 2012 challenge. Ask the team at Gulf for Good for terms & conditions and information. Looking forward to getting you fit for your challenges !
Testimonials
We are very grateful to those of you who put down in words the Urban Energy feel good factor !

Our Testimonial page on our website is packed full of good feedback on our work ! Keep them coming !

If you think we do a good job, please put a word on our website and let the world know about it ! There's nothing better than getting recommendations from people who have experienced our classes or personal training.


Welcome to our online shop !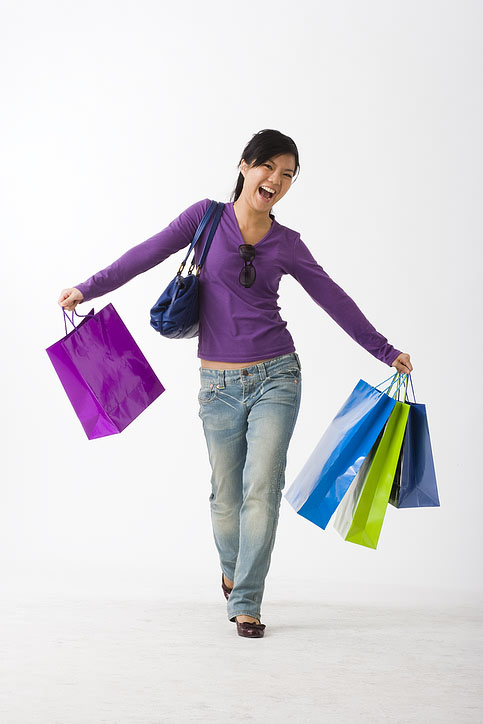 We have selected a few items which we felt would benefit your fitness experience. From Water bottle, to delicious protein shakes and bars, hydration solutions, equipment and apparel, we are sure to have something in store for you!


Just browse our website and send us an email with your order. we will bring it to you at your next session.

We are able to provide you with great offers on various products so make sure you have a good look !

Urban Store

Happy shopping !

Dear Urban Enthusiast,
Well, that will teach us to gloat about the amazing winter we experienced this year! Summer has whacked us on the side of the head with what feels like almightly strength and there's no going back. We're in it now until October ...

Whilst this means a few changes to our schedules, we are still seeing great numbers to our classes and it's lovely to see the progress in everyone.

We've been busy getting Vicky used to her new life, moving into our new office, organising great retail offering to all of you, managing Ibn Battuta Gym facilities, getting kids doing Yoga and getting you all fit ! We also welcomed baby Aaron this month.

Our feet don't seem to touch the floor, but frankly, we wouldn't have it any other way ! This is the last straight before the summer break so we're making the most of it!

Have a great month, we can't wait for the biggest June ever !


TODAY IS A GOOD DAY!
Sincerely,

Laurence & Amy
Confessions of an intolerant body !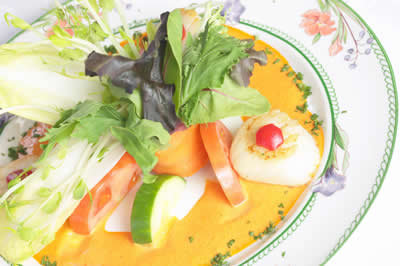 I sometimes wonder how long I have been poisoning my body. I don't drink, I don't smoke, I don't really eat junk food, nor do I indulge in sugary soft drinks. I have 3 balanced meals a day, and I snack sensibly. I exercise a lot and drink water.
Yet, that body of mine has gone on strike. Verdict? It's intolerant.
There's a part of me that wants to scream how unfair this is. Why doesn't my pizza-eating / 20-a-day smoker / lager-drinking husband have an intolerant body? And why has my body decided that it could not tolerate the things I like the most? Egg, wheat, oats, yeast, milk?
So my life is a little more complicated now. I have to think before I eat. I also have a new found respect for those suffering from Coeliac disease.
As usual, it comes back down to choice. The choices we are making as a generation are changing the way our bodies deal with our environment. The choices my parents made probably had an impact on my body and ultimately fueled the strike. So now, back down to choice. I have the choice of continuing to poison myself, slowly but surely. Or I can make the changes. Think before I eat, and then think some more. The choice is not easy. It's the battle between instant gratification and delayed punishment or future improvement with little immediate enjoyment.
It's a choice I have decided to make and I am making the changes. And hopefully my intolerant body will thank me for it by making me look younger, slimmer and more toned. I reckon it's worth the try. What do you think ?
Health is not just about exercising. As a matter of fact, at least 50% is about proper nutrition. Take the time to understand your body an make the change. If you need our instructors to help you out with your nutrition, let us know and we will work with you on a programme that works for you.
Updates on Classes !
All our classes are now indoors apart from our evening Boost and Kick classes who will remain outdoors for a few more days.

You also have the opportunity to join our classes at Ibn Battuta Gym. You will need to register as numbers in that venue are limited.



We hope to see you all soon in our classes. All details are on our schedule www.urbanenergyfitness.com/schedule
Women's Health and Fitness June issue !
This month in WH&F issue :
NO MORE BACK FAT
Three weeks to a stronger back.
ARE YOU OVER TRAINING?
Give your gym habits a check-up.
CLEAN EATING
Three ingredients, two fuss-free dishes.
WORKOUT FASHIONABLY
With the latest easy tone kit from Reebok.
FIT FOR TWO
Fit tips for moms and moms-to-be.
If you wish to follow WH&F, get their tips, and stay abreast of all things fitness in the UAE, click 'like' on their
WH&F Facebook
page.
Make sure you get your complimentary copy from your instructor over the next couple of weeks ! Happy reading !
Focus on: Sci-mx Diet Shake
Are you trying to stick to a diet but always seem to feel hungry? Are you training hard, but don't seem to be losing the weight? The likelihood is, you need to tweak your nutrition. If you have reduced your fat, alcohol and sugar intake, if you have re-evaluated your carbohydrate consumption, you most probably need to increase your protein intake. With so many protein supplements around, it's difficult to understand what to take, when to take it and how to take it.
At Urban Energy, One of the Protein shake we have tried, tested and like to recommend is Sci-MX. One of the largest independently-owned and fastest growing sports nutrition company in Europe, Sci-mx have developed aDiet Shake™ which is ticking a lot of boxes.
Who will benefit from DIET SHAKE™?
Athletes working to reduce body fat whilst retaining muscle
Dieters, to assist fat loss without losing muscle tone
Taking two to three servings of Diet Shake™ as a snack between your normal calorie controlled and healthy food meals can help you to achieve your fat-loss and toning goals, as part of your healthy- eating and exercise regime. Diet Shake™ contains whey protein and prebiotic fibre, which together help to curb hunger and cravings. The amino acids naturally found in whey protein also help to improve muscle-tone and support your exercise regime.
Diet Shake™ also contains CLA, a scientifically researched healthy fatty-acid that helps the body to preferentially use fat for energy.
The taste is great whether in chocolate or vanilla and the powder mixes really well with both milk or water.
Ask your instructor for information if you are interested in purchasing a protein shake.
Great partner for Urban Energy: Mumcierge
Mumcierge is the work of 2 wonderful ladies who decided that Dubai needed a one stop shop for all the information that a mum in Dubai would need. Things such as activities, special promotions, retail offerings etc... all conveniently located in one superbly built portal www.mumcierge.ae.

With great informative coffee mornings and get together, mumcierge events provide a social outlets for mums who do not benefit from the extensive family support at home. We love what mumcierge offer and will be present at their next coffee morning ! register on their website and get the low-down !

see you there !

Get in Shape before the summer
There is still plenty of time to register for a full month of classes. Now that the classes are indoors, there are no excuses. with convenient times (8.30am, 9.45am, 6.15pm and 7.30pm) almost every day, we have a class for everyone. if you want an action packed class, try Urban Boost or Urban Kick. Full of energy, great for fat burning, both classes are great butt busters !

Slightly gentlier is our boxercise and aqua class in ibn Battuta Gate hotel.

And for those pregnant ladies and new mums. our Urban Prenatal and storkfit classes are just the right thing !

Go full circle with us and make sure that you don't miss a session !

this month is also 'get a buddy fit' month. For every monthly class pack you purchase, we will offer you a free voucher for a friend to trial the class with you... Ask your instructor for more information.