Monthly Meetings
November 19
Hampshire Family Court Trauma Informed Practices
December 19
Legislative Update
COSA Monthly Meetings take place at the WWII Club Banquet Room
50 Conz St.
Northampton
9 - 10:30 AM
SEND COSA NEWS:
Next
Newsletter Submission Deadline
October 11, 2019
JOIN US:
____________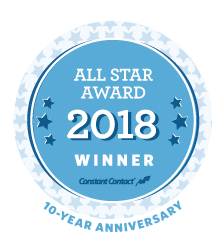 ____________
Nominate a Direct Service Employee or Volunteer
for a
COSA Award!

Cooley Dickinson to Award $25K to Fund Access to Healthy, Affordable Food
In some areas of Hampshire County, 15% or greater of residents do not have reliable access to nutritious, affordable food, according to a recent report. Cooley Dickinson wants to help. To do so, the health care system's Healthy Communities Committee will award up to $25,000 in grants to area agencies whose mission it is to connect local residents with fresh, healthy, affordable food.
A total of $25,000 is available in grant funding; area non-profits may request up to $5,000 per agency and can apply for funding for up to three consecutive years.
The intent of the food systems grant is to enhance and support agencies whose job it is to bolster local food distribution systems and projects rather than actually supplying food to area residents.
~~~~~~~~~~~~~~~~~~~~~~~~~~~~~~~~
Community Foundation of Western MA Wants Your Input
As your Community Foundation, we can only meet our mission of enriching the quality of life in our region with
your
perspective.
We invite you to complete our Community Survey,
which can be accessed here
. The survey should take less than 5 minutes to complete, and your answers are completely anonymous.
Your valuable input will help us hone our focus and strategy as we continue to transform local generosity into the greater good for our community. Thank you in advance for taking the time to share your feedback!
Best regards from all of us at CFWM!
~~~~~~~~~~~~~~~~~~~~~~~~~~~~~~~~
Head Start & Early Learning Programs

Home Visiting

Do you work with women who are pregnant or families who have 0-3 year olds not yet enrolled in Head Start & Early Learning Programs? We currently have
openings in our Early Head Start Home Visiting Program
for pregnant women and children 0 - 3. To find out more or apply now: 413-387-1250 or online at
www.communityaction.us
.

~~~~~~~~~~~~~~~~~~~~~~~~~~~~
Connect with Senator Jo Comerford!
October 19 @ 11:00 am - 12:00 pm
Carnegie Public Library, 201 Avenue A,
Turners Falls
October 21 @ 6:00 pm - 7:30 pm
Hadley Town Hall, 100 Middle Street, Hadley
Swift River School, 201 Wendell Road,
New Salem
October 30 @ 9:00 am - 12:00 pm
Sen. Comerford's District Office, UMass Amherst, Isenberg School, Suite 101, 121 Presidents Drive,
Amherst
District Director Elena Cohen will hold office hours

November 3 @ 2:00 pm - 3:00 pm
M.N. Spear Library, 10 Cooleyville Road,
Shutesbury
November 3 @ 3:45 pm - 4:45 pm
Leverett Public Library, 75 Montague Road,
Leverett
with Sen. Comerford and Rep. Domb
November 4 @ 6:45 pm - 9:00 pm
Unitarian Universalist, 121 N Pleasant Street,
Amherst
November 8 @ 9:00 am - 12:00 pm
Greenfield - GCC Downtown, 270 Main St.,
Greenfield
District Director Elena Cohen will hold office hours
~~~~~~~~~~~~~~~~~~~~~~~~~~~~
Puzzle of Parenting
Collaborative for Educational Services
Talking, singing, playing and reading with your child all build early reading sills. Join us to learn how you can do more of these activities with your child and how these and other everyday interactions with your child provide preparation for reading
Dates and Locations
October 23, 10:30am - 11:30am, Edwards Public Library, Southampton
November 8, 10:30am - 12:00pm, Granby Library
November 14, 10:15am-11:45am, Hatfield Library
Juggling Routines and Transitions -
Register
Moving through transitions and establishing routines with young children is a challenge for all families. From newborn to toddler, from terrific twos to entering kindergarten, this workshop will provide a space to discuss ways of managing this juggling act.
Date and Location
Did you know that you can help your child grow into reading by talking, playing, sharing books and even singing together? In this four-session workshop we'll find out why these experiences are important and have lots of time for parents and children to do fun activities together. Each session starts with a light supper. Childcare is provided during parent learning times, please plan to bring your child. You'll receive a book at each session to take home.

Dates and Locations
Starts October 21, 2019 (with additional dates October 28, November 4 and 18) 10:00am - 11:30am, Warren Community Elementary School
Starts November 6. 2019 (with additional dates, November 13, 20 and December 4), 10:30am - 12:00pm, South Hadley Public Library
Town of Amherst - Community Development Block Grant (CDBG) public Hearing
The Massachusetts Department of Housing and Community Development (DHCD) has designated the Town of Amherst a Mini-Entitlement Community that is eligible to apply for a maximum of $825,000 in Community Development Block Grant (CDBG) funds. CDBG funds support housing, community development projects, and social service activities benefiting low-and moderate-income citizens. In accordance with DHCD regulations, Amherst's CDBG Advisory Committee will hold a
Public Hearing on Tuesday, October 29, 2019
at 7:00 p.m. in the Town Room, Town Hall (4 Boltwood Ave.) to receive comments and suggestions from local residents regarding
~~~~~~~~~~~~~~~~~~~~~~~~~
30 POEMS IN NOVEMBER! - 2019

30 Poems in November! is a literary fundraiser in support of literacy programs at Center for New Americans. This is Year 11!
We gratefully welcome back Sarah Sullivan, our indefatigable Event Chair. Can we top last year's record? 84 writers raised $58,000. Funds help support our free classes and services for immigrants.
Here's how it works:
Writers write one poem a day for 30 days in November.
Friends and family donate a dollar amount for each poem, as people do for a walkathon. ($1 x 30 poems = $30).
Events:
Welcome Writers' Workshop Nov. 1, 5:00 PM, Center for New Americans, 42 Gothic Street, Northampton
Writing workshop Nov. 9th, 12:30 - 3 PM, Coolidge Room, Forbes Library, Northampton
Reading & Celebration, Dec. 3rd, Weinstein Auditorium, Wright Hall, Smith College, 7:00 PM
The First Response for Veterans:
Crisis Intervention and Supporting the Unique Health Care Needs of our Veterans
The goal of the symposium is to build the capacity of our region's emergency personnel, first responders and mental health workforce to better serve our returning veterans and their families.

This course is designed for EMS, emergency department, first responders, physicians, nurses, psychologists, social workers, mental health providers, VSOs and veterans
Jointly Provided by:
VA Central Western Massachusetts Healthcare System, One Call Away, Baystate Health Department of Surgery, Division of Trauma, Emergency General Surgery and Critical Care and Baystate Continuing Interprofessional Education
A Community Forum on Food Access and Opioid Research Projects
Please join us to see presentations about public health research in Franklin County by
Liz Evans: Addressing opioid use among people involved with the criminal justice system

Jin Kim-Mozeleski: The Frank Voices for Food Security

Mary Paterno: Strength, encouragement, and hope: Women's experiences of substance use and recovery during and after pregnancy .
Don't miss this excellent opportunity to network! The event is FREE and light refreshments will be served. For more information, please contact: Brenda D. Evans, MPH (413) 545-9829
Tuesday, October 29, 4:00-6:00 pm
John W. Olver Transit Center 12 Olive Street, Greenfield, Parking for event in Olive Street Parking Garage, payment by debit/credit only
~~~~~~~~~~~~~~~~~~~~~~~~~~~
Parent Cafés
At Parent Cafés, we share information and ideas that help us take care of ourselves as parents so we can build our strength and resilience. Join us for this special event! Wednesday, October 30th 10am - 12noon.
Registration is encouraged.
Childcare is provided.
To register, call Donna at (413) 549-0297, ext. 6511.
The Ultimate Giving Tuesday Guide, it has innovative strategy ideas and step-by-step directions so that you can roll out a successful year-end fundraising campaign.
This program will share resources available to help agencies provide accommodations, connect with potential applicants, understand ADA updates, focus on the benefits of hiring those with disABILITIES, and explore real examples of successful job placement. There will be time to ask questions! Set ability inclusivity in motion at your agency.
October 29, 2019 from 9:00 AM to 12:00 PM
UMass Center Tower Square,
1500 Main Street,
Springfield
Learn advanced information about employment law; plus skills and strategies for managing agency staff that can help to avoid employment litigation.
Thursday, November 14, 2019 from 9:00 AM to 3:00 PM
450 Memorial Banquets
450 Memorial Drive,
Chicopee
Connecting Dollars to Outcomes
71% of Nonprofits Struggle to Measure Outcomes

To unpack this topic, NetSuite approached 353 nonprofit executives to explore if and how they evaluate mission effectiveness, use logic models, and correlate programs to financial metrics for dollars-to-outcomes transparency.
Why 76% of nonprofit executives say increasing the effectiveness of Outcomes Measurement is a priority this year.

The discrepancy between donor expectations for measuring effectiveness, and the metrics nonprofits feel communicate value.

How nonprofits can invest in continuous collection and use of information to track and prove transparency, financial stewardship, program sustainability, and mission impact.
~~~~~~~~~~~~~~~~~~~
Free Webinar
How to Maintain an Engaged List of Donors
October 23rd, 1pm
During this webinar with Nonprofit Marketing Guide's founder, Kivi Leroux Miller, you'll learn what you need to do to maintain an engaged list of donors so that your online fundraising campaigns are successful. Learn what you need to know to manage your email program for long-term success.

Hosted by Network for Good REGISTER
Opportunities
Behavioral Health Network, Inc.
Collaborative for Educational Services
Community Action Pioneer Valley
Friends of Children
Safe Passage
Trauma Institute and Child Trauma Institute
Click Here
to see all of our Job and Internship Listings