Monthly Meetings
December 19
Legislative Update and Holiday Potluck
COSA Monthly Meetings take place at the WWII Club Banquet Room
50 Conz St.
Northampton
9 - 10:30 AM
SEND COSA NEWS:
Next
Newsletter Submission Deadline
November 19, 2019
JOIN US:
____________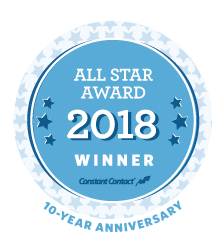 ____________
Nominate a Direct Service Employee or Volunteer
for a 2020
COSA Award!
Pioneer Valley
Habitat for Humanity
Building an Affordable Home in Shutesbury
Pioneer Valley Habitat for Humanity is pleased to announce that applications are available for a 3-bedroom homeownership opportunity in Shutesbury. The application deadline is Friday January 17, 2020. The sale price for the home will be $175,000 or less. Eligible applicants will have incomes up to 60% of area median income which is adjusted for family size.
People interested in submitting an application are invited to attend one of the following information sessions:
Saturday December 7, 2020 10:30am
Saturday January 11, 2020 10:30am
Jones Library, 43 Amity St, Amherst
During the information session, potential applicants will learn about selection criteria and how to prepare a complete application. The selection criteria include housing need, ability to make mortgage payments of $700-$1,200/month, and willingness to partner with Habitat, such as participating in the construction of the home and other Habitat projects.
~~~~~~~~~~~~~~~~~~~~~~~~~~~~~~~~
~~~~~~~~~~~~~~~~~~~~~~~~~~~~~~~~
Changing Marijuana Laws: Social Cafes and Home Delivery
The Cannabis Control Commission has proposed new regulations to pilot social cafes and home delivery of marijuana. Join us and guest speaker Assistant Attorney General Margaret Hurley to learn more about current and proposed changes to state marijuana regulations and laws, and the implications for local communities.
Thursday, December 5, 2019 from 4:00-6:00 p.m.

Northampton Police Department Community Room, 29 Center Street
Who should attend? Municipal leaders, health boards, planning departments, police, business owners, interested community residents, coalitions. Please help us by forwarding this invite to your community officials. Space is limited--register soon.
Co-sponsored by: SPIFFY Coalition, Northwestern District Attorney's Office, and other area prevention coalitions.

Please direct questions to: Heather Warner, SPIFFY/CES at:
hwarner@collaborative.org
or 413-588-5583
~~~~~~~~~~~~~~~~~~~~~~~~~~~~~~
Are You Interested in Free Training For a Higher Paid Job?
MassHire Franklin Hampshire Career Center is offering a zero-cost training in higher paying careers. They are looking for men and women 18+ who like to make things and work with computers - people who might want to develop a career as a precision machinist. Attend one of the two information sessions on December 2nd or January 6th to learn more about the opportunity.
Classes begin January 27.
Information sessions take place 3:00 - 4:30 pm at:
Franklin/Hampshire Career Center
1 Arch Place, Greenfield, MA

~~~~~~~~~~~~~~~~~~~~~~~~~~~~~~
Tax Assistance Volunteers Needed
Community Action Pioneer Valley is looking for volunteers to prepare tax returns at our free tax preparation sites in Northampton and Greenfield.
Last year,
the
VITA P
rogram
at Community Action Pioneer Valley
served over 600 local community members who are living and working with
low-incomes
in Franklin and Hampshire County
, at no cost
.
Our local
volunteers
returned
over a million dollars in refunds and tax credits back to
the
local economy!
Volunteers serve an average of one to two 3 hour evening shifts per week from late January through the tax filing deadline in April. Training is provided online and in person, on Tuesday and Thursday evenings during the month of January. An online certification and CORI are required at the completion of the training.
Anyone interested in learning more about this volunteer experience can reach out to Shannon Martineau at
smartineau@communityaction.us
or 376-1179.
~~~~~~~~~~~~~~~~~~~~~~~~~~~~
January 2020 First Time Homebuyer Series
Interest Rates Are Still Low!
Is It Time To Buy? Sponsored by Valley Community Development and Florence Bank
Wednesdays, Jan. 8th, 15th, 22nd, 29th, 6-9 pm.
Florence Bank, 85 Main St, Florence, MA
~~~~~~~~~~~~~~~~~~~~~~~~~~~~
Opportunities to Connect with
Sen. Jo Comerford
December 7 1:00 pm - 2:00 pm
Slate Memorial Library, 332 Main Road,
Gill
December 9 10:00 am - 1:00 pm
South Hadley Town Hall, 116 Main Street, Room 109
~~~~~~~~~~~~~~~~~~~~~~~~~~~~
Puzzle of Parenting
Collaborative for Educational Services
Moving through transitions and establishing routines with young children is a challenge for all families. From newborn to toddler, from terrific twos to entering kindergarten, this workshop will provide a space to discuss ways of managing this juggling act.
December 11, 9:30am - 11:30am, Ware Family Center
Last Chance for
Solar Access
The
Solar Access
program from CET provides affordable Solar Panels and Heat Pump heating and cooling to low and middle income homeowners in Massachusetts (those households in the 60-80% range of state median income). The program includes all available rebates, incentives and credits, pays the first six months of a no interest loan from UMass Five College Credit Union, and guarantees that energy cost savings will offset loan payments.
Solar Access will be ending on December 31, 2019! If you, your clients, staff, friends or neighbors might be a good fit and would like to have Solar Panels and Heat Pump systems installed at their home, please get in touch with us immediately! An installation agreement must be signed by the end of the year in order for participants to receive all of these Solar Access benefits:
Energy efficient heat pump technology for heating and cooling
Affordable solar PV
Energy independence
A team of reliable, pre-approved installers
Guaranteed energy savings
An expert to guide them through the program every step of the way!
The Census is nearly here, and nonprofits around the Commonwealth should prepare now to mobilize their communities in support of a complete count. As trusted messengers, nonprofits can leverage existing assets and take advantage of new ones to raise awareness, help individuals access and complete the Census, and coordinate efforts with partners to maximize collective impact.
The report is a practical guide that contains useful tips and resources for nonprofits to drive participation in one of the most foundational, high-stakes activities that communities undertake.
~~~~~~~~~~~~~~~~~~~~~~~~~
Amherst Survival Center Thanksgiving
Join us on Wednesday, November 27th, 1:00-2:30PM for the Annual Thanksgiving meal, a Community Potluck, at the Immanuel Lutheran Church,867 North Pleasant Street, Amherst.
This event features a delicious spread, including vegetarian options. All are welcome!
Community Action
Community Assessment
Every three years, Community Action Pioneer Valley does a thorough community and internal assessment that incorporates feedback from many people throughout our service area.
Please choose one of the two brief online surveys and let us know what you think!

We want to make sure we have good data for the many supportive programs and agencies across Franklin and Hampshire Counties and the North Quabbin Region to use in program planning, grant writing, and fundraising.

Partner Agency Survey:
For
staff from organizations that provide social, medical, or mental health services in Community Action's service area (Franklin County, North Quabbin, Hampshire County, or Hampden County) AND who interface with our direct service or supervisory staff on behalf of individuals enrolled in our programs.
Deadline to complete Partner Agency Surveys: Dec. 5th
Community Survey:
F
or people who work in organizations and businesses in Franklin, Hampshire, and Hampden Counties and the North Quabbin Region who come into contact with people with low incomes AND who do NOT have regular contact with the staff of Community Action Pioneer Valley on behalf of individuals enrolled in its programs. If you have no regular contact with Community Action staff, or you have contact with them only at administrative, policy, or advocacy levels, please complete THIS survey.
Deadline to return Community Survey: Dec. 5th.
If you are not sure which survey is right for you,
please take the Community Survey.
~~~~~~~~~~~~~~~~~~~~~~~~~~~
HSF 2020
Legislative Reception

Registration
Now OPEN!
This
unique event
allows you to share a table with one of the Western Massachusetts Representatives or Senators and speak directly with them on topics that are
important to you.
For the staff, board, constituents/clients, family members, and volunteers of member agencies of the Human Service Forum, Hampshire Council of Social Agencies (COSA) & Franklin County Resource Network (FCRN). Continental breakfast will be served with coffee, juice and assorted danish will be available.
Online registration is preferred.


While we make every effort to respect your seating choice - preferences for invited legislators and seating are not guaranteed. Seating is assigned and early registration will give you the best chance to be at the table with your representative.
Find your Legislator at
Where Do I Vote MA
Opportunities
Behavioral Health Network, Inc.
Center for New Americans
Collaborative for Educational Services
Community Action Pioneer Valley
Friends of Children
Grow Food Northampton
MA Immigrant and Refugee Advocacy Coalition
Safe Passage
Trauma Institute and Child Trauma Institute
Click Here
to see all of our Job and Internship Listings
It is membership renewal time.