Monthly Meetings
November 19
Hampshire Family Court Trauma Informed Practices
December 19
Legislative Update and Holiday Potluck
COSA Monthly Meetings take place at the WWII Club Banquet Room
50 Conz St.
Northampton
9 - 10:30 AM
SEND COSA NEWS:
Next
Newsletter Submission Deadline
November 19, 2019
JOIN US:
____________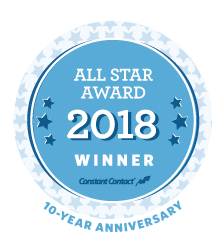 ____________
Nominate a Direct Service Employee or Volunteer
for a 2020
COSA Award!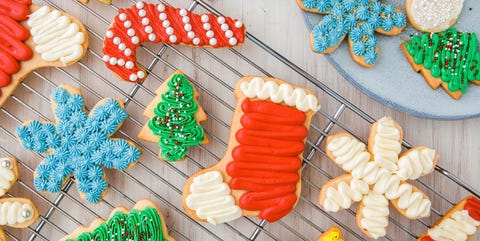 COSA Meeting Legislative Update and
Holiday Potluck
December 19
At our next COSA meeting, we will have Legislators and Aides providing a brief update on current initiatives. Come with your questions.
After, we will have an extended time for networking and enjoying treats! We would like to encourage people to bring something to share. See you there.
WWII Club - 50 Conz St., Northampton 9-10:30am
~~~~~~~~~~~~~~~~~~~~~~~~~~~~~~~~
State budget and policy-making:
How it happens and why it matters to ending homelessness
This training is a chance to put all of these updates and urgent calls to action in a more meaningful context. At this training you will learn:
How the annual state budget process works
How the two-year legislative process works
How your agency (and individual) voice makes a difference and what it means to be heard
How our work together can pass laws and fund programs to prevent and end homelessness
We have two excellent trainers from Massachusetts Law Reform Institute leading the morning: Annette Duke and Margaret Monsell, both staff attorneys at MLRI who lead budget and policy campaigns to pass laws that will prevent and end homelessness.
ALL are welcome, including front-line staff, managers and executive directors of your agencies, as well as consumers. The broader cross-section we have in the room, the more we reflect the coalition necessary to make the change we seek.
January 28, 9:30 am - 12 noon (SNOW DATE: Feb. 3)
Kittredge Center, Room 301/303
Holyoke Community College
~~~~~~~~~~~~~~~~~~~~~~~~~~~~~~~~
Brighten the holidays for children in our community!
The Amherst Survival Center would love your help. Donate new children's books, games, and winter accessories (hats, mittens, scarves, neck warmers).
**We are especially in need of picture books and games/books for teens!
~~~~~~~~~~~~~~~~~~~~~~~~~~~~~~~~
Feed4More with
Whole Foods Market

As Whole Foods Market shoppers prepare for their holiday gatherings, they are being offered the opportunity to help feed a local family struggling with hunger through the
Feed4More Campaign
.
Now through December 17,
shop at
Whole Foods Market in Hadley
and donate to the
Feed4More
, where proceeds will benefit The Western MA Food Bank through
Feeding America
.
~~~~~~~~~~~~~~~~~~~~~~~~~~~~~~~~
Program For Pelham First-Time Home-Buyers
Up to $15,000 down payment help!


Applicants must:

* Want to buy in Pelham

* Be first time home buyers

* Receive Individual Counseling and Education

* Learn about and address lead paint issues

* Have incomes at or below 100% of the Area Median Income

Household Size/Income Limit

1 Person............ $53,200

2 Persons.......... $60,800

3 Persons.......... $68,400

4 Persons.........$76,000

Call 413-586-5855 x180
dc@valleycdc.com

~~~~~~~~~~~~~~~~~~~~~~~~~~~~
Program For Northampton
First-Time Home-Buyers
You may qualify for a $4,000 grant!


Applicants must:

* Be first time home buyers

* Have an accepted offer of purchase

* Purchase a home in Northampton

* Address lead paint issues

* Have incomes at or below 80% of the Area Median Income


Current income limits:


Household Size - Annual Income
1-Person - $49,700
2-Person - $56,800
3-Person - $63,900
4-Person - $70,950

Call 413-586-5855 x180
dc@valleycdc.com

~~~~~~~~~~~~~~~~~~~~~~~~~~~~
Amherst's State of the Town Address


Please join us for a State of the Town Address Address where municipal and state leaders will give brief speeches related to how things are going in the community.
Remarks will be made by:
Amherst Town Council President Lynn Griesemer
Town Manager Paul Bockelman
State Sen. Jo Comerford, D-Northampton
State Rep. Mindy Domb, D-Amherst
School Committee Chairwoman Anastasia Ordonez
Jones Library Board of Trustees Chairman Austin Sarat
December 12 6:00 pm - 8:30 pm
Amherst Regional Middle School
170 Chestnut Street,
Amherst
~~~~~~~~~~~~~~~~~~~~~~~~~~~~
SERGEANT HOUSE
82 Bridge St. Northampton
Ready for Occupancy in Spring 2020
APPLICATIONS ARE NOW AVAILABLE!
Valley CDC is pleased to announce that the Sergeant House, located at 82 Bridge Street in Northampton, is now accepting applications for new tenants. This building contains 31 affordable studio apartments in a walk-to-town location.
Initial occupancy will be determined using a lottery from qualified applications.
Applications are available online
or at Way Finders Housing Centers at 155 Pleasant Street, Northampton (24 hour outside pick-up), 322 Main Street, Springfield (9am-4pm), and 267 High Street, Holyoke
(9am-4pm)
, and at Valley CDC 256 Pleasant Street, Suite A, Northampton (9am-5pm). All locations are accessible.
Information sessions about the application process for apartments at Sergeant House will be held at 5 p.m., Thursday, December 19 at The Lumber Yard Community Room, 256 Pleasant Street, Northampton, MA.

Features of Sergeant House include: * Heat, hot water, cooking, and electricity included in rent * Average apartment size - 250 sf * 18 project based subsidies for tenants at or below 30% AMI * 13 units for tenants at or below 60% AMI * 8 units with homeless preference * 2 units reserved for clients of the Department of Mental Health * Laundry facilities on-site * 3 fully wheelchair-accessible apartments * Expanded common areas * Historic restoration of main house * Property Management office * Non-smoking * PVTA bus stop nearby * Amtrak platform nearby * Limited on-site parking

~~~~~~~~~~~~~~~~~~~~~~~~~~~~
Puzzle of Parenting
Collaborative for Educational Services
Talking, singing, playing and reading with your child all build early reading sills. Join us to learn how you can do more of these activities with your child and how these and other everyday interactions with your child provide preparation for reading
Dates and Locations
December 12, 10:15am - 11:45am, Hatfield Library

December 13, 12:30pm - 2:00pm Bridge Family Resource Center, Amherst
Moving through transitions and establishing routines with young children is a challenge for all families. From newborn to toddler, from terrific twos to entering kindergarten, this workshop will provide a space to discuss ways of managing this juggling act.
Amherst Senior Center in the Bangs Community Center
Amherst has resources specifically aimed at the interests of elders. The Amherst Senior Center provides a focal point for information and referrals as needed, as well as a wealth of Senior Center activities. Visit the Amherst Senior Center in the Bangs Community Center at 70 Boltwood Walk. If you need directions, call 413-259-3060.
Amherst Senior Center Souvenir Booklet
Opportunities
Behavioral Health Network, Inc.
Collaborative for Educational Services
Community Action Pioneer Valley
MA Immigrant and Refugee Advocacy Coalition
Northampton Survival Center
Safe Passage
Trauma Institute and Child Trauma Institute
Click Here
to see all of our Job and Internship Listings
Anderson, Roger
Klausner-Wise, Jan
Roth-Howe, Jeff