Monthly Meetings
November 19
Hampshire Family Court Trauma Informed Practices
December 19
Legislative Update and Holiday Potluck
COSA Monthly Meetings take place at the WWII Club Banquet Room
50 Conz St.
Northampton
9 - 10:30 AM
SEND COSA NEWS:
Next
Newsletter Submission Deadline
November 19, 2019
JOIN US:
____________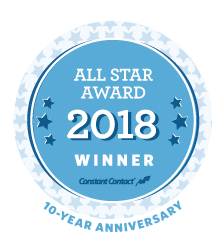 ____________
Nominate a Direct Service Employee or Volunteer
for a 2020
COSA Award!
Thank You to Our Outgoing Board Members!
The COSA Board wants to say a huge thank you to the three board members who completed their terms in 2019: Anthia Elliott, Gail Gramarossa, and Jeff Roth-Howe. It has been a great privilege to collaborate with these fantastic board members, who have each stepped up as leaders of COSA in a myriad of ways. They will be missed on the board, but we look forward to seeing them at COSA meetings this year (and perhaps as returning board members in the future!).
With many thanks,
Lindsay Bennett-Jacobs, COSA Board President, on behalf of the COSA Board
~~~~~~~~~~~~~~~~~~~~~~~~~~~~~~~~
COSA Meeting
November 19
The First Justice and Chief Probation Officer of the Hampshire County Probate and Family Court will be speaking about
trauma-informed practices at the court, including utilization of social/human services workers in the court and how social/human services workers can support their clients through the court process.
Join us and connect with your peers!
9 - 10:30 am WWII Club, 50 Conz St - Northampton
~~~~~~~~~~~~~~~~~~~~~~~~~~~~~~~~
Are you an artist interested in doing community-engaged art?
CFWM is hosting a workshop in partnership with Assets for Artists on January 23 and 24, 2020 to promote community-engaged art for the three counties of the Valley - Hampden, Hampshire and Franklin.
The workshop will be held Jan. 23 and 24, 2020 (snow dates will be Jan. 30 and 31) from 9:30 am to 4:30 pm each day. The workshop will be held at the Northampton Center for the Arts, Northampton, M
Presenters are Yara Liceaga-Rojas + Shey Rivera, working multi-genre artists.
An application is required for consideration. Participation for selected artists is free. Applications are due by December 6, 2019.
Artists of all disciplines are encouraged to apply. An applicant must do art for, or that engages with, any of the communities in Hampden, Hampshire, or Franklin counties.
Participants will be eligible for funding for a creative project that is tailored to successfully collaborate in a community setting.
~~~~~~~~~~~~~~~~~~~~~~~~~~~~~~~~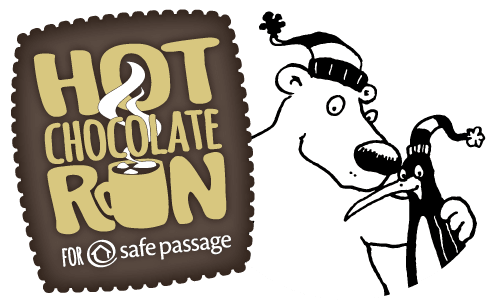 The Annual Hot Chocolate Run is a community celebration of
Safe Passage
,
the Hampshire County organization addressing domestic violence.
Sign up to run, walk, or volunteer on December 8.

Then, share your fundraising page with family and friends to create year-round support for survivors of domestic violence.
Join us for a great time for a great cause!
~~~~~~~~~~~~~~~~~~~~~~~~~~~~
Turkey Giveaway for Veterans
The "Turkey Giveaway" program sponsored by the Arredondo Family Foundation in partnership with Project New Hope Inc.
The program aims to distribute 125 Turkeys to Low income Veterans, Military families and Families of the Fallen.
Registration is open
Distribution Day: Saturday, November 23rd, 2019 from 12:00 to 4:00pm. ONLY.
Project New Hope Inc. 70 James Street, Suite 157
Worcester, Massachusetts 01603
Bring a Military or Dependent ID, DD-214, VA Card or Gold Star Pin as proof of Status
~~~~~~~~~~~~~~~~~~~~~~~~~~~~
Connect with Jo Comerford
November 15 9:00 am - 10:30 am
Orange American Legion, 40 Daniel Shays Highway
Orange

November 16 1:30 pm - 2:30 pm
Griswold Memorial Library, 12 Main Rd.
Colrain,
November 16 3:30 pm - 4:30 pm
Cushman Library, 28 Church Street
Bernardston
November 20 9:00 am - 12:00 pm
Sen. Comerford's District Office, UMass Amherst, Isenberg School of Management, Suite 101, 121 Presidents Drive
~~~~~~~~~~~~~~~~~~~~~~~~~~~~
Puzzle of Parenting
Collaborative for Educational Services
Talking, singing, playing and reading with your child all build early reading sills. Join us to learn how you can do more of these activities with your child and how these and other everyday interactions with your child provide preparation for reading
Dates and Locations
November 8, 10:30am - 12:00pm, Granby Library
November 14, 10:15am-11:45am, Hatfield Library
November 21, 7:00pm - 8:30pm, Olympia Oaks Apartments, Amherst
December 13, 12:30pm - 2:00pm Bridge Family Resource Center, Amherst
Children learn through play. Come join us in this interactive workshop to explore new ways of playing with your children that will support their developmental growth. We will use everyday materials to provide children with enriching learning experiences.
Dec. 10, 10 am - 12 pm, Belchertown Family Center
Did you know that you can help your child grow into reading by talking, playing, sharing books and even singing together? In this four-session workshop we'll find out why these experiences are important and have lots of time for parents and children to do fun activities together. Each session starts with a light supper. Childcare is provided during parent learning times, please plan to bring your child. You'll receive a book at each session to take home.
Starts November 6. 2019 (with additional dates, November 13, 20 and December 4), 10:30am - 12:00pm, South Hadley Public Library
Need Extra Support?
Host a full-time DIAL/SELF AmeriCorps Member!

DIAL/SELF AmeriCorps Program (DSAP) seeks schools and agencies interested in hosting dedicated AmeriCorps Members who will perform services to inspire the self-efficacy, learning-engagement, and job-readiness of young people in Western, MA (8-24). For 10 months each academic year, AmeriCorps Members serve 35 hours a week in classrooms, drop-in centers and residential settings. They use a youth-centered approach that meshes with the mission of the site to raise the level of capacity and deepen the level of support offered. They're trained in the techniques of motivational interviewing and practices of positive youth development, and they fill roles such as teachers, mentors, youth workers and service-learning coordinators, etc

DSAP provides orientation and weekly training for the Members, as well as ongoing support for the Site Partners. DSAP partners should provide a compelling full-time service opportunity for Members to serve young people directly. They should offer appropriate site-specific training, provide ongoing Member supervision, help raise and maintain community awareness of the DSAP, and meet our cash contribution requirement. This $9500 contribution largely goes to the $15,000 member living stipend, which makes ten-months of full-time service possible. The DSAP is made possible by a 50/50 funding share between the Corporation for National and Community Service and community partners.

To request an application or more information, contact Matt Ashby, mashby@dialself.org or call (413) 774 7054 x106.

~~~~~~~~~~~~~~~~~~~~~~~~~
Central Hampshire Veterans Services

Veteran Breakfast
The Central Hampshire Veterans Services is proud to host the Annual Salute to Veterans Breakfast, Monday November 11th, 9:00 am at the Bangs Community Center, 70 Boltwood Walk, Amherst.
Veterans are free
and the cost for guests is $10. All tickets must be purchased in advance, there will be no tickets at the door.
For more information, contact:
Amherst Senior Center - (413)259-3060
Central Hampshire Veterans Services - (413)587-1299
Community Action
Community Assessment
Every three years, Community Action Pioneer Valley does a thorough community and internal assessment that incorporates feedback from many people throughout our service area.
Please choose one of the two brief online surveys and let us know what you think!

Partner Agency Survey:
For
staff from organizations that provide social, medical, or mental health services in Community Action's service area (Franklin County, North Quabbin, Hampshire County, or Hampden County) AND who interface with our direct service or supervisory staff on behalf of individuals enrolled in our programs.
Deadline to complete Partner Agency Surveys: Nov.22nd.
Community Survey:
F
or people who work in organizations and businesses in Franklin, Hampshire, and Hampden Counties and the North Quabbin Region who come into contact with people with low incomes AND who do NOT have regular contact with the staff of Community Action Pioneer Valley on behalf of individuals enrolled in its programs. If you have no regular contact with Community Action staff, or you have contact with them only at administrative, policy, or advocacy levels, please complete THIS survey.
Deadline to return Community Survey: November 27th.
If you are not sure which survey is right for you,
please take the Community Survey.
~~~~~~~~~~~~~~~~~~~~~~~~~~~
Home of the Brave 5K
The Sturbridge VSO, Special Events Committee and the Friends of the Sturbridge Seniors are hosting the first annual Home of the Brave 5k and Veteran's Vendor Event.
The event is Saturday, November 16 from 9:00 am - 1:00 pm. Proceeds from the 5k will benefit Project New Hope and Veterans Inc. The vendor event on the Town Common will have organizations that offer services to veterans, past and currently serving military members and their families.
The Ultimate Giving Tuesday Guide, it has innovative strategy ideas and step-by-step directions so that you can roll out a successful year-end fundraising campaign.
In this workshop, participants will develop personal strategies that minimize stress, promote productive workplace outcomes and enhance workplace satisfaction through emphasis on effective communication, relationship building and resolving conflict considering inter-generational and cultural differences.
December 12, 2019 from 9:00 AM to 3:00 PM
UMass Center Tower Square,
1500 Main Street,
Springfield
This seminar for supervisors and managers will address:
Investigating Complaints
Dealing with confidentiality issues
Taking interim actions
Disciplinary actions
Improve your skills and learn tips to writing clear, concise, and objective documentation!
December 4, 2019 from 9:00 AM to 12:00 PM
Whitney Ave. Conference Center
361 Whitney Avenue
Holyoke
HSF is looking for YOUR feedback!

We are looking to our members to share the training needs of your organization.
What topics are you interested in?
Share your feedback and enhance the professional and workforce development programs offered to your agency.
Pioneer Valley
Habitat for Humanity
Gingerbread Build
PVPA Habitat for Humanity's annual Gingerbread Build will take place on December 7th at the Eastworks in Easthampton. Join us for our annual holiday tradition, and have fun while giving back. Proceeds will go toward building homes for families in need of a decent place to live. Who knew building homes could be so sweet!
~~~~~~~~~~~~~~~~~~~
Free Webinar
By now, you've probably heard the term "impact investing." But what does impact investing mean for nonprofits, and how are organizations using it? In this 60-minute webinar, Will Jacobsen, senior director of strategic investments and investor relations at Kiva Capital, and Ken Tsunoda, vice president of development at TechSoup, will talk about these topics:
What impact investing means for nonprofits
The pros and cons of impact investing
How nonprofits can participate in impact investing
How Kiva and TechSoup are using impact investing, and other use cases
Finding the right strategic partnerships in a highly regulated field
Resources and takeaways to help you get started
Opportunities
Behavioral Health Network, Inc.
Center for New Americans
ESOL - Health Teacher
Collaborative for Educational Services
Community Action Pioneer Valley
Friends of Children
MA Immigrant and Refugee Advocacy Coalition
Safe Passage
Trauma Institute and Child Trauma Institute
Click Here
to see all of our Job and Internship Listings