Monthly Meetings
February 27
Census
COSA Monthly Meetings take place at the WWII Club Banquet Room
50 Conz St.
Northampton
9 - 10:30 AM
SEND COSA NEWS:
Next
Newsletter Submission Deadline
November 19, 2019
JOIN US:
____________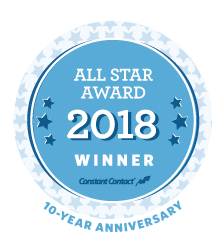 ____________
Nominate a Direct Service Employee or Volunteer
for a 2020
COSA Award!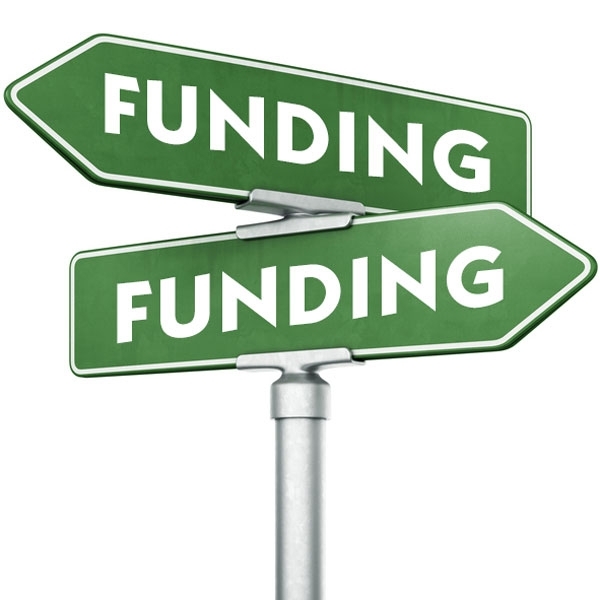 Funding Opportunity for Work With Elders
Cooley Dickinson has announced a funding opportunity for programs in our service that serve older adults.
Our Community Health Needs Assessment included special focus on the needs of older adults.
The full report and appendices can be found
here
They are making funds available to support a small number of programs and also to highlight the need for more support for older adults.
Please consider applying and/or sharing this announcement with others in your network who may want to apply.
~~~~~~~~~~~~~~~~~~~~~~~~~~~~~~~~
Free Mediation Skills Training

For Veterans
A 35-hour full, professional mediation training is offered by Veterans Mediation. This training (which results in a certificate and continuing education credits) will be held in Gardner on Fridays beginning March 13, 2020.
This training is free of charge for veterans, veteran family members, and those serving veterans. Trainers are veterans and military-connected individuals. The training is interactive and engaging. These mediation skills are applicable in situations and conflicts of all types.
Mediation Skills Training Topics:
Active listening: Improving communication-
Self Determination: Those who have the problem own it
Neutrality, and multi-partiality: Skills to engage completely
Inquiry: Asking good questions to encourage input
Positions and Interests: Where people are stuck
Creative solutions: F

orward-looking p

roblem-solving
For more information or to register by telephone or email, contact Quabbin Mediation at (978) 544-6142 or vets@quabbinmediation.org.
Registration required, maximum capacity of 30
~~~~~~~~~~~~~~~~~~~~~~~~~~~~~~~~
Family Outreach of Amherst's
Come celebrate FOA's thirty years of helping Amherst families help themselves. We will be presenting the Helen Mitchell Community Service Award to Tony Maroulis for his outstanding work in Amherst.
Join us at the Eric Carle Museum on
Wednesday, February 5th
Nik Krauchi, Development Coordinator, at
~~~~~~~~~~~~~~~~~~~~~~~~~~~~~~~~
It's time to camp out - IN the cold - IN FEBRUARY!
The 2019 Camp out was front page headline news when Monte and his intrepid campers braved the cold and snowy weather to raise $100,000 to support Cancer Connection. How much can Monte and the campers raise in 2020? YOU can be part of the fun by camping or couch camping with Monte!
Raise at least $1,000 to join Monte (but you'll need your own tent!).
Funds you help raise go a long way toward providing all-free services of 1-to-1 guidance, integrative therapies, support groups, and many physical and creative workshops that help people take care of themselves at a very trying time of life. We serve the caregivers and loved ones of the people dealing with cancer, too.
~~~~~~~~~~~~~~~~~~~~~~~~~~~~~~~~
February Breakfast- Secretary Michael J. Heffernan & Secretary Marylou Sudders
Join us to hear about current priorities and other issues relevant to human service organizations. There will be time for your questions as well.
Register Now!
Feb. 10th, 8 - 9:30 am at
The Delaney House, 3 Country Club Road, Holyoke
Paid Family Medical Leave: Top Things Your Organization Should be Doing Now

In 2018, Massachusetts signed into law a statute that provides paid family and medical leave benefits to workers. Since that signing, there have been a host of new updates and regulations released!
Register Now
Feb. 25th, 9 - 11:30 am. at the UMass Center at Tower Square, 1500 Main Street, Springfield
HSF Maintaining Safety During Community Outreach
This program will provide direct care workers with ways to stay safe while working with your clients. Our presenters will share the resources and information you need to know to best serve your community without compromising your safety.
Register Now!
Feb. 19th, 9 am - 3:30 pm at the
~~~~~~~~~~~~~~~~~~~~~~~~~~~~
Visit with RSVP Staff at an Upcoming Event. On
January 27, from1-2:30 pm there is an opportunity to meet with RSVP's volunteer manager, Pat Sicard, at the Forbes Library in Northampton. Note change from the regularly scheduled third Monday date.
Know someone interested in volunteering? Invite them along!
~~~~~~~~~~~~~~~~~~~~~~~~~~~~
Meet with Senator
Jo Comerford
January 27 @ 1:30 pm - 3:00 pm
Jones Library, 43 Amity St., Amherst
Voters will have an opportunity to hear from their state legislators and let them know of voters' concerns at a Legislators Forum. Doors open at 1:00 PM.
The panelists will be Sen. Jo Comerford, D-Northampton, Rep. Natalie Blais, D-Sunderland, Rep. Daniel Carey, D-Easthampton, Rep. Mindy Domb, D-Amherst, and Rep. Lindsay Sabadosa, D-Northampton.
Further information is available at
5CLIR.org
or by calling the 5CLIR office at 413-585-3756.
January 29, 2020 @ 9:00 a.m. - 12:00 p.m.
Sen. Comerford's District Office with District Director Elena Cohen -
UMass Amherst, Isenberg School of Management, Suite 101
121 Presidents Dr., Amherst, MA 01003
~~~~~~~~~~~~~~~~~~~~~~~~~~~~
Children learn through play. Come join us in this inerative workshop to explore new ways of playing with your children that will support their developmental growth. We will use everyday materials to provide children with enriching learning experiences.
Dates and Location
January 24, 2020, 10:00am - 11:00am, Chesterfield Community Center (register by January 22)
February 3, 2020, 10:00am - 11:30am, Warren Community Elementary
February 7, 2020, 9:30am - 12:00pm, Amherst Family Center
~~~~~~~~~~~~~~~~~~~~~~~~~~~~
Western MA Network to End Homelessness Career Services Resource Fair
Come learn about employment related resources available to individuals and families at risk of or experiencing homelessness or newly housed.
Housing, shelter, child care, health care, youth, veteran and all other providers serving people who are at risk of or experiencing homelessness to learn more about workforce development and educational opportunities for the people they serve; it will also be an opportunity to build relationships with workforce development providers across the four Western counties.
All providers from across the Western region are welcome.
Wed. March 25, 10 am - 12 pm
Northampton Community Arts
133 Hawley St., Northampton
Big Brothers Big Sisters CLIMBATHON
Feb. 29th
Join us at Central Rock Gym for this fun event to raise funds for CHD's Big Brothers Big Sisters of Hampshire County. Sign up with friends and family or as an individual, and compete for the Climbathon Champion title!
Individuals who take the lead in fundraising will be awarded more raffle tickets for the chance to win cool prizes! For every $50 you raise, you'll receive 5 raffle tickets. Each participant will receive a free Belay Class (worth $20 each),
2 Free Climbing & Gear Passes (worth $30 each), and a free raffle ticket to win cool prizes!
Registration Info:
Registration fee: $35 per person
Fundraising goal: $100 per person
Your registration fee applies toward your total fundraising goal!
Free Webinar
Not sure how to take your organization through a digital transformation? Join us for this 60-minute webinar with Sean Harris, principal business solutions strategist of VMware. Find out how digital transformation can help nonprofits better achieve their missions and increase their impact on the communities they serve. REGISTER
Opportunities
Collaborative for Educational Services
Community Action Pioneer Valley
~~~~~~~~~~~~~~~~~~~~~~~~
~~~~~~~~~~~~~~~~~~~~~~~~~~~~~~
Anderson, Roger
Klausner-Wise, Jan
Roth-Howe, Jeff