Monthly Meetings
October 17
Cooley Dickinson's Expanded Care for People Identifying as Bi or Trans
November 19
Hampshire Family Court Trauma Informed Practices
COSA Monthly Meetings take place at the WWII Club Banquet Room
50 Conz St.
Northampton
9 - 10:30 AM
SEND COSA NEWS:
Next
Newsletter Submission Deadline
October 11, 2019
JOIN US:
____________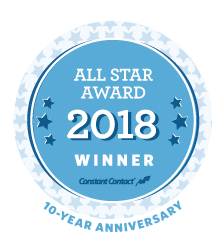 ____________
Nominate a Direct Service Employee or Volunteer
for a
COSA Award!
IF YOU MISSED IT
"This Is How We Win"
Senator
Comerford
at the COSA
Breakfast
It's such an honor to be here with you today - now eight months into my first State Senate term.
As I reflected on today, I looked back at what Congressman Jim McGovern said when he spoke at this breakfast in 2017. Jim lamented - rightfully - about the lack of collaboration in Washington D.C., noting that partisan politics were standing in the way of getting results.
In the State Senate where I now serve the 24 cities and towns of the Hampshire, Franklin, Worcester district, we don't worry as much about partisan gridlock. And yet here too, the legislature is not as productive as it could be. As it must be. Housing prices skyrocket as affordable housing legislation stalls, transportation solutions are being "studied" instead of being "built," and the rates paid to human service providers are stuck in the early 2000s.
Lately I've thought of my time in the Senate as akin to taking up residence in the busiest crossroads I can imagine. In moments when the volume of work outpaces my capacity to triage, I return to a strategy that has helped me get results in all of the other jobs I've held: organize and collaborate. And as I've retrenched in this strategy, I've run into a lot of the people in this room.
Let me take you back to January 4. I'd only been a State Senator for two days, but the deadline to file bills was fast approaching. By January 18, I'd need to have all of my legislation for the two-year session filed. What legislation, you ask? I was asking myself the same question.
~~~~~~~~~~~~~~~~~~~~~~~~~~~~~~~~~~~~~~~~~
COSA Meeting
Healthcare for
Transgender Patients
Oct. 17
Our monthly meeting series starts with a relevant topic for the delivery of human services. Cooley Dickinson will share their initiatives around this subject.
We are thrilled to welcome Aleah Nesteby, NP. Aleah is an advanced practice clinician with the Cooley Dickinson Medical Group. She is a primary care provider and is based at Atwood Drive, Northampton. Her patient panel is mostly LGBTQ. She has extensive experience and expertise serving transgender patients. She will provide an overview of her work with transgender patients and identify some of the challenges transgender people face in seeking health care and other services. She will also offer some ideas on how agencies can improve services for transgender people. There will be time for Q and A.
We hope to see you there!
The meeting takes place October 17, from 9:00 - 10:30 am
The WWII Club banquet room, 50 Conz St. Northampton.
~~~~~~~~~~~~~~~~~~~~~~~~~~~~~~~~~~~~~~~~~
Cancer Connection Harvest Celebration
Oct. 25
Rob Watson and Patrick Viteri will be our hosts for a wonderful evening of gourmet fare accompanied by the fabulous music of
Jazz Sketches
. The evening will include a silent auction featuring a wide variety of items from local businesses and supporters including gift certificates, household items, get-a-ways, hand-crafted art and so much more - all to benefit Cancer Connection. We expect this event will be sold out, so don't delay -
make your reservations today
.
The celebration raises money to underwrite the programs and services offered by Cancer Connection, where cancer patients and their families and caregivers "can learn how to cope with their changed lives and bodies and emotional turmoil by sharing strategies and resources."
Oct. 25th from 6 - 10 pm at
Quontquont Farm in Whately
~~~~~~~~~~~~~~~~~~~~~~~~~~~~~~~~~~~~~~~~~
Hear what youth in Hampshire County tell us about school climate, substance use, dating violence, technology use, depression, and family and community connections.
Discuss these pressing and emerging issues with others in the community and discover ways we can support youth and families together.

Thursday, October 17, 2019 from 8:30 to 11:00 a.m.
(Registration and continental breakfast 8:30-9:00 a.m.)
Hadley Farms Meeting House, Hadley MA
Free and open to the public!
~~~~~~~~~~~~~~~~~~~~~~~~~~~~~~~~~~~~~~~~~
Facilitator Training for Family Education Program
The Easthampton Healthy Youth Coalition and the Easthampton Public School District have adopted the Strengthening Families Program: For Parents and Youth 10-14 (SFP 10-14) for parents/caregivers and middle schoolers in Easthampton. This family support program has a proven track record of making a difference not only in the lives of the families who participate, but also to the whole community. This is a 3-day training being planned for October 17-19
What it means to participate in this training:
1. You become a certified facilitator of SFP 10-14 program.
2. You can then offer this program to families in our community (or anywhere else).
3. You agree to facilitate the program in Easthampton at least once.
4. You can choose to work primarily with youth or with parents,/caregivers as we need facilitators for both groups.
5. You can help organize it and we will help advertise and promote it if it's in Easthampton.
6. The training is free for anyone who will be teaching it here in Easthampton. Others are welcome to participate as space allows, for a fee of $350 each.
7. The Coalition offers a stipend (about $400) to facilitators each time they facilitate a 7-week program in Easthampton.
For more information email
coalition@epsd.us
or call Ruth Ever, the Coalition Coordinator at (413) 207-5725
~~~~~~~~~~~~~~~~~~~~~~~~~~~~~~~~~~~~~~~~~
National Prescription Drug Take Back Day
October 26 10a-2p
You can return drugs to
Police Departments in:
Athol, Cummington, Deerfield, Easthampton, Goshen, Greenfield, Leverett, Montague, Pelham, South Hadley, and Sunderland
Other Locations:
Amherst - Wildwood School, Belchertown - Town Common, Easthampton - Public Safety Complex,
Hadley - Hopkins Academy, Northampton - JFK Middle School, Southampton - Town Hall, Williamsburg - Williamsburg Pharmacy, Worthington - Transfer Station.
YES: Medicines in original containers with labels
NO: Liquids, IV, Chemotherapy Medications, syringes
~~~~~~~~~~~~~~~~~~~~~~~~~~~~~~~~~~~~~~~~~
FOCUS on the Arts
Friends of Children
Join us on
Friday, November 1st
for
FOCUS On The Arts
, an event celebrating the arts and supporting our FOCUS program, bringing essential resources to young adults in Massachusetts who have aged out of foster care. This event takes place in the beautiful new Northampton Center For The Arts space in downtown Northampton.
Bid on the work of local and regional artists, concerts, museums, destination packages and other exciting items in our silent and live auctions. Enjoy live music, delicious food from Seth Mias Catering, fun cocktails and more!
6:00-Cocktails, appetizers & silent arts auction
8:00-Live arts auction
Tickets are $50 each and all funds will go to supporting our FOCUS program.
~~~~~~~~~~~~~~~~~~~~~~~~~~~~~~~~~~~~~~~~~
Please join us for the Amherst Survival Center's Feed the Spirit dinner and auction on Friday, November 1, 2019, and help alleviate hunger in our communities.
The evening will feature a delicious dinner generously donated by the award-winning Blue Heron Restaurant, as well as a spectacular aerial and acrobatic performance by Nimble Arts and our unique Fund-A-Need auction.
Feed the Spirit is from 6:00 to 9:30 p.m. at the beautiful Quonquont Farm located at 9 North Street in Whately.
Tickets are $75, $100, or $125 (sliding scale). A table for 8 guests can be reserved for $600.
All proceeds benefit the Amherst Survival Center's programs that help more than 6,000 of our neighbors with groceries, hot meals, fresh produce, clothing, household goods, a free medical clinic, and access to crucial social services. Last year, there were 46,454 visits to the Center by people who live throughout Hampshire and Franklin Counties.
~~~~~~~~~~~~~~~~~~~~~~~~~~~~~~~~~~~~~~~~~
Where Social Hour Meets Social Responsibility

Join us for a fun night of volunteering and networking with young professionals.
Wednesday, October 23 from 5:30 - 8:00 p.m.

The Food Bank, 97 Hatfield Road, Hatfield MA
$10 tax-deductible donation required.
21+ event, must provide valid proof of identification.
~~~~~~~~~~~~~~~~~~~~~~~~~~~~~~~~~~~~~~~~~
New supervisors will learn a basic understanding of accounting and budgeting process and explore the importance of assessing and managing different types of risks that impact supervisors and their organizations.
October 10, 2019 from 9:00 AM to 3:30 PM
450 Memorial Banquets
-
450 Memorial Drive, Chicopee
Many supervisors do not understand how their decisions about employee issues can create liability, not only for the agency but also for themselves personally. This program will give supervisors basic information about employment law; plus skills and strategies for managing agency staff that can help to avoid employment litigation.
October 24, 2019 from 9:00 AM to 3:30 PM
450 Memorial Banquets
-
450 Memorial Drive, Chicopee
~~~~~~~~~~~~~~~~~~~~~~~~~~~~~~~~~~~~~~~~~
Volunteer Coordinators' Network Meeting
The next meeting of the Volunteer Coordinators' Network will be held on October 10 from 10:00 - 11-30am at the Rockridge Retirement Community Center located in Northampton.

You will have the opportunity to meet your counterparts from other not for profit agencies in the region. You can share information and resources from your program with the others in attendance.
~~~~~~~~~~~~~~~~~~~~~~~~~~~~~~~~~~~~~~~~~
Strengthening Families Program Starts Oct.22
We are again offering the
Strengthening Families Program 10-14
for families with 10-14 year olds (5th-8th grade).
A free, fun and interactive 7-week program for parents/caregivers and their middle school students, 5th through 8th grade. Topics include

peer pressure resistance

,

better communication

,

reducing stress

,

family values

,

problem solving

,

goal setting

and more.


7 Thursdays, starting
October 22.
6 - 8:00 PM, with optional dinner at 5:30 pm at the White Brook Middle School, Easthampton.

Child care available.
~~~~~~~~~~~~~~~~~~~~~~~~~~~~~~~~~~~~~~~~~
October
First Time
Homebuyers Series
Join Valley CDC and People's Bank to hear presentations from home-buying professionals including attorneys, loan officers, realtors, home inspectors, insurance agents, and credit experts.
October 3, 10, 17 and 24 from 6-9 pm at Bang's Center
70 Boltwood Walk, Amherst
~~~~~~~~~~~~~~~~~~~~~~~~~~~~~~~~~~~~~~~~~
Free Webinars
Engaging Your Board for Better Year-End Fundraising
October 16th, 1pm
Would you like deepen your board's involvement in fundraising? Register for this webinar to learn a 3-step process for building board engagement in fundraising and how to take your board fundraising to a higher level. Hosted by Network for Good REGISTER
In this session, we'll explore what makes for a successful nonprofit website, from content to user flow to donation thank you pages. We'll also include a handy Website Self-Evaluation Kit to help you identify your current website challenges and understand how to fix them. The Kit includes suggestions for quick fixes for your donation forms, homepage and hero content. Hosted by the Nonprofit Times. REGISTER
~~~~~~~~~~~~~~~~~~~~~~~~~~~~~~~~~~~~~~~~~
Opportunities
Behavioral Health Network, Inc.
Berkshire Children & Families
Collaborative for Educational Services
Community Action Pioneer Valley
Friends of Children
Safe Passage
Trauma Institute and Child Trauma Institute
Click Here
to see all of our Job and Internship Listings