Monthly Meetings
January 21
Topic will be announced shortly
COSA Monthly Meetings take place at the WWII Club Banquet Room
50 Conz St.
Northampton
9 - 10:30 AM
SEND COSA NEWS:
Next
Newsletter Submission Deadline
November 19, 2019
JOIN US:
____________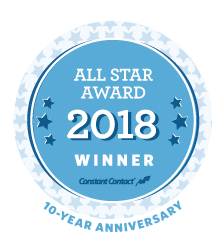 ____________
Nominate a Direct Service Employee or Volunteer
for a 2020
COSA Award!
~~~~~~~~~~~~~~~~~~~~~~~~~~~~~~~~
United Way Economic Security RFP

Our funding sustains and strengthens a network of agencies and their programs addressing the most pressing regional needs in the areas of
1. Economic Security,
2. Health & Safety, and
3. Children, Youth and their Families.
Each area is reviewed and funded every three years, and grants are awarded in three year terms.
This request for proposals
(RFP) describes UWHC's 2020 grant program focused on economic security.Our goal is to fund the most effective and efficient programs that address these needs, balancing crisis response, prevention and/or stabilization. We consider a diverse range of local programs.
There are mandatory information sessions on Jan. 8 & 9 for potential applicants -Attendance at one information session is mandatory. Register by emailing
geoff@uwhampshire.org
Please include the agency name, names of attendees, preferred email address for confirmation, phone number, and preferred session date. Up to three individuals may attend from each agency.
~~~~~~~~~~~~~~~~~~~~~~~~~~~~~~~~
Effective Nonprofit Advocacy

Learn how you can influence legislation! This workshop, led by
The Food Bank of Western Massachusetts
, will help you make the most of your interactions with legislators. Join us to learn how to have better quality, more effective and productive conversations with your legislators.
~~~~~~~~~~~~~~~~~~~~~~~~~~~~~~~~
~~~~~~~~~~~~~~~~~~~~~~~~~~~~~~~~
Local State Legislators Announce January Legislative Listening Session

South Hadley Public Library Jan. 10, 3:00 p.m. - 6:00 p.m. This session will focus on regional requests for the FY 2021 Budget.
"I'm very excited to welcome my colleagues to South Hadley," said Representative Carey. "Hearing directly from our constituents about the issues that matter most to them helps us to do our jobs better. Listening and collaborating together is so important as we continue to fight for the needs of western Mass."
The intent of this listening session is for the State Senator and State Representatives to allow their constituents the opportunity to advocate for funding support from their Beacon Hill representatives simultaneously.
"Legislative listening sessions have offered another way for us to hear directly from constituents about what matters most to them," said Representative Blais.
"These legislative listening sessions are invaluable. We hear from people and organizations from across the valley, and always learn useful information that helps me understand an issue and be a better advocate," Representative Domb said. "The sessions also help me connect people from the 3
rd
Hampshire District to other residents in the valley who are concerned about similar issues."
~~~~~~~~~~~~~~~~~~~~~~~~~~~~~~~~
HSF February Breakfast
Keynote: Secretary Michael J. Heffernan &
Secretary Marylou Sudders
Come join HSF in welcoming Secretary Heffernan and Secretary Marylou Sudders back to Western MA. Join us to hear about current priorities and other issues relevant to human service organizations. There will be time for your questions as well.



Monday, February 10, 2020 from 8:00 AM to 9:30 AM

The Delaney House - 3 Country Club Road, Holyoke
~~~~~~~~~~~~~~~~~~~~~~~~~~~~
Final Info Session
GCC Training Programs
Attached is the flyer advertising our FINAL Info Session on Monday, January 6 at 3pm at the Franklin Hampshire Career Center, 1 Arch Place, Greenfield. This is the last chance to apply for admission to Greenfield Community College's (GCC) 4-week and 12-week grant-funded Advanced Manufacturing training programs that begin in Jan. 27, 2020.
The most recent CNC Operator (computer-numerical-control machining) training class graduated on December 13. Seven of the 12 graduates already have jobs lined up, just 10 days after graduating from the 12-week grant-funded training course, at an average wage of $16.71/hour or $34,750. We expect the remaining five to secure jobs very soon and are actively helping them toward full time employment in the precision machining industry.
The Manufacturing Skills Initiative (MSI) training partnership between GCC and the Franklin Hampshire Workforce Board has graduated over 160 CNC machinist trainees in six years. The CNC Operator training program has a 95% completion rate during its six years in operation and an overall 85% job placement rate. Thanks for your help promoting this program! Enjoy the holidays.
~~~~~~~~~~~~~~~~~~~~~~~~~~~~
Start the new decade right!
Early Bird Registration for the Daffodil Run

The best way to make sure you fulfill your health and fitness resolutions is to have something concrete to work toward. By signing up for the 5K/10K Daffodil Run, you'll have set a goal even before the clock strikes midnight on New Year's!
Plus, you'll directly support Big Brothers Big Sisters with your registration.
REGISTER NOW
April 26, 2020 - Amherst Town Common
~~~~~~~~~~~~~~~~~~~~~~~~~~~~
Appointments Available For VITA Tax Assistance
Free tax filing is available for low to moderate income earners by our team of IRS certified volunteers in either of Community Action's Northampton or Greenfield locations.
Appointments are available from January 27
th
through mid-April.
We are now scheduling appointments for taxpayers who live in Franklin or Hampshire Counties or the North Quabbin region.
Our goal is to maximize refunds by applying all available deductions and credits to help participants get their refund quickly, accurately and for the largest amount possible.
If you, or someone you know could benefit from this service, reach out to us online
or by phone (413)376-1136.
~~~~~~~~~~~~~~~~~~~~~~~~~~~~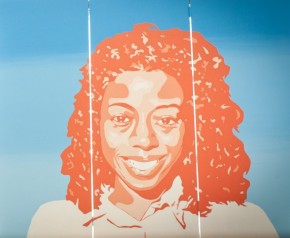 Nominate a Direct Service Worker for the MNN Light of Dawnn Award
Nominations for the
2020 Light of Dawnn Awards
are due
Friday, January 10
. The awards honor the legacy of
Dawnn Jaffier
by shining a light on direct-service nonprofit professionals who, while not in highly-visible roles, make lasting impacts on the people and communities they serve. Awards will be presented to three winners in a public ceremony in late February.
NEW: Moving Massachusetts Upstream
Requests for Proposals due February 21, 2020, by 3:00 PM

The Health Policy Commission (HPC) has issued a RFP
seeking partnerships between provider and community-based organizations looking to address upstream social, economic, and environmental barriers to health as part of the "Moving Massachusetts Upstream" (MassUP) initiative. The
MassUP initiative
is a collaboration among Massachusetts state agencies, including the HPC. The vision of the partnership is better health, lower costs, and reduced health inequities across communities and populations in MA through effective collaboration among government, health care systems, and local organizations.
Proposals for the MassUP investment program must (1) describe a social determinant of health (SDOH) that is related to poor health and health inequity for individuals in a geographic community; and (2) propose a program through which the eligible applicant and their partners will undertake activities to address the SDOH in that community.
The MassUP investment program is making $2 million available through this RFP, funding three to four awards of up to $650,000 each. The RFP and its attachments are available on the state's procurement website,
COMMBUYS
. Responses must be submitted by 3:00 PM on Friday, February 21, 2020.
The HPC will host an information session for interested stakeholders via webinar on
January 9, 2020, at 12:00 PM
. Please register using
this link
. Please submit all questions about the MassUP RFP to
HPC-Innovation@mass.gov
by 3:00 PM on February 7, 2020
HSF NXT GEN
Leadership Institute
The NXT GEN Leadership Institute is a series of trainings for future
executive level leaders, designed to invest in and promote leaders from within to secure the future of human services in Western MA.
Trainings:
How to Collaborate With Multiple Generations to Build High-Performing Teams and Become a More Authentic Leader

Wednesday, February 12,
9:00 a.m. - 3:30 p.m.
Operationalizing Diversity and Inclusion

March TBA,
9:00 a.m. - 3:30 p.m.
Creating a Culture of Board Engagement (WEBINAR)

Tuesday, April 7,
10:00 a.m. - 11:30 a.m.
Technology and Innovation

Thursday, May 21,
9:00 a.m. - 3:30 p.m.
Fundraising and Finance

Thursday, May 21,
9:00 a.m. - 3:30 p.m.
Leadership Mythbusters and Moving Forward

Wednesday, June 17,
9:00 a.m. - 3:30 p.m.
Sessions take place at the
Willits Hallowell Conference Center
25 Park Street, South Hadley
HSF Award Nominations

We are asking you, the folks that are connected to HSF, working on committees or participating at roundtables, to nominate potential award winners. We all work with someone that should be honored
"out loud"
and
"in public"
. This is the opportunity for that to happen - IF you nominate someone. We need to receive your nomination by
January 31, 2020.
Clara Temple Leonard Award:
This award is awarded to a direct-care employee who has worked in a nonprofit or public human service organization in direct care for at least five years and has profoundly impacted and improved the lives of those he or she serves.
Nominations are open to any direct-care employee working in a member agency. The nominee's direct supervisor and the executive director/CEO of the agency should submit nominations.
This award will be given to an individual who has worked as a volunteer in a nonprofit or public human service organization for at least five years and has selflessly given time and expertise to improve the lives of those served by the agency.
Nominations are open to any volunteer of a Human Service Forum member agency. The nomination should be submitted by the executive director/CEO of the agency.
Robert J. Van Wart Award:
This a
ward will be given to an individual who has worked as a leader in a nonprofit or public human service organization for at least five years and has consistently demonstrated leadership skills while helping his or her agency actualize its mission and improve the lives of those it serves. CEOs / executive directors are not eligible.
Nominations are open to any employee in a leadership position working in a Human Service Forum member agency. The nominee's direct supervisor and the executive director/CEO of the agency should submit nominations.
Fill out a nomination form
online
or simply send the necessary information to us via email by Thursday
Jan. 31
, 2020
. Award winners will be honored at the HSF Membership Expo and Awards Dinner HSF Awards Celebration on Wednesday, May 27, 2020.
Opportunities
Collaborative for Educational Services
Community Action Pioneer Valley
MA Immigrant and Refugee Advocacy Coalition
Safe Passage
~~~~~~~~~~~~~~~~~~~~~~~~
~~~~~~~~~~~~~~~~~~~~~~~~~~~~~~
Anderson, Roger
Klausner-Wise, Jan
Roth-Howe, Jeff