Monthly Meetings
February 27
Census Panel
COSA Monthly Meetings take place at the WWII Club Banquet Room
50 Conz St.
Northampton
9 - 10:30 AM
SEND COSA NEWS:
Next
Newsletter Submission Deadline
February 17, 2020
JOIN US:
____________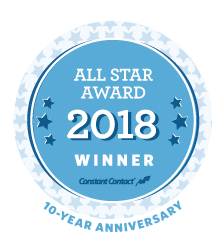 ____________
Nominate a Direct Service Employee or Volunteer
for a 2020
COSA Award!
Save The Date!
February 27
COSA Meeting on
The 2020 Census
There are many consequences to failing to complete the census: the potential loss of political representation and political power in the US Congress; the potential loss of federal funding for programs in Massachusetts; and a significant lack of knowledge about our community. For every Massachusetts resident who does not complete the census, it may cost the Commonwealth $2,372 a year for 10 years. That money is used for roads, bridges, sidewalks, public health programs, social services, and more.
It is important to have people in our county counted. Please join State Representative Mindy Domb,
Susan Hagen,
Partnership Specialist for the NY Regional
Census Center, and
Patrick B. Beaudry,
Manager of Public Affairs for the
Pioneer Valley Planning Commission.
The meeting will take place from 9a-10:30a at
The WWII Club, 50 Conz St, Northampton.


~~~~~~~~~~~~~~~~~~~~~~~~~~~~~~~~
Resources From COSA Child Trafficking Meeting
A number of resources were mentioned at last month's COSA meeting. Here is a listing provided by Kayla Smith, C
oordinator for the Commercial Sexual Exploitation of Children (CSEC) with the Children's Advocacy Center of Hampshire County
Mylifemychoice.org
is one of the best local sources. They provide help for survivors and also provide training.
Missingkids.com
is the website for the National Center for Missing and Exploited Children. It's one of my favorite websites because it has a lot of information including red signs, etc. They also operate the
netsmartzkids.org
website which is a great resource to introduce to children. They also have a lot of resources you can print out and distribute.
Polarisproject.org
operates the National Human Trafficking Hotline and has a ton of information and statistics about human trafficking in each state and ranks the states.
Runawaytrain25.com
is the website for the video. I like to show this at training and show how powerful it is!!
~~~~~~~~~~~~~~~~~~~~~~~~~~~~~~~~
Train for the
Daffodil Run
Participants in this 10-week program will meet weekly to run outside in preparation for the Daffodil Run 5K for Big Brothers Big Sisters. Runners of all speeds and experience levels are welcome to participate. All you need is a pair of running shoes and a willingness to run outside in variable weather, which is much more fun with a group! The location may vary depending on weather, but half the runs will be in the Hadley/Amherst area and half will explore other beautiful places to run in the Valley.
Through this program runners will:
Try a variety of training runs, from steady distance runs to hill workouts and interval training; we will also practice the assigned 5k course
Learn more about dynamic stretching, foam rolling, and rope stretching
Improve running efficiency through form drills and plyometrics
Receive a training calendar that will take runners from zero miles to 3.1 miles over 10 weeks
Share training and racing tips
Help motivate and support each other
Get FREE entry into the Daffodil Run 5K
Please reach out to the staff at 50/50 Fitness/Nutrition for specific questions at 413-387-0191 or
info@5050fitnessnutrition.com
. The 50/50 training facility is located at 231 Russell Street, Route 9, Hadley
Registration Closes Feb. 18th -
REGISTER
~~~~~~~~~~~~~~~~~~~~~~~~~~~~~~~~
What ideas should we test on Main Street in Northampton next August and September?

Complete our survey- join the conversation!

Northampton is working on the redesign of Main Street, Northampton. We aim to make the street and streetscape safer for all modes of travel, make it a more exciting and friendly place to live work and play, and improve the vibrancy of economic success of downtown.
This survey will help us plan a field test of different ideas next August and September
Complete the Survey
~~~~~~~~~~~~~~~~~~~~~~~~~~~~~~~~
Collaborative for Educational Services
Early Childhood PD
February 27,
6:15pm -8:15pm, at

CES, Northampton
Kamishibai (kah-ME-she-bye) means "paper drama". Stories are told with paper cards in a tabletop theater. Participants will create their own "mini-Kamishibai" stages, and then write and draw stories they can bring back to the children in their care. Imaginative ways to tell stories using puppets and props will also be discussed.
Cost: $30 ~ Credits: 2 training hours
Audience: Early Childhood Educators
March 10,
6:15pm -8:15pm,
Wm. Morgan School, Holyoke
Block building is a critical component of high quality child care. Participants will learn about the stages of block building, methods of encouraging block play, setting up the block area, and organizing clean-up.

Cost: $30 ~ Credits: 2 training hours
Audience: Early Childhood Educators
~~~~~~~~~~~~~~~~~~~~~~~~~~~~~~~~
Stavros Center
Census Campaign
Stavros Center for Independent Living has officially launched its Census campaign where we are working to educate consumers about the importance of filling out the census!
Stavros will be hosting a series of informational sessions on the 2020 Census. Information sessions will be held on:
February 11th at the Bangs Center in Amherst
February 18th East Bldg, GCC, Greenfield
February 27th Stavros, 227 Berkshire Ave, Springfield
Please see
attached flyer
for more information. This event serves as an information session as well as an opportunity for individuals to ask questions about the census and an opportunity for them to have their misconceptions of the census debunked.
~~~~~~~~~~~~~~~~~~~~~~~~~~~~~~~~
Supervisory Skills Certificate Series
HSF is thrilled to announce our Spring 2020 Supervisory Skills Certificate Series. This series prepares new supervisors for the increasing responsibilities and challenges of their new positions. With five interactive and unique trainings, supervisors graduate this program with the knowledge and skills needed to be successful in your organization.
Management Fundamentals - Mar. 19
Employment Law 101 - Apr. 2
Performance Feedback & Management - Apr. 16

NP Finance, Risk Management, & Benefit Strategy- Apr 30

Introduction to Innovation and Collaboration - May 14
Alleviating the Impact of Vicarious Trauma - Feb. 28
When working with clients who are experiencing or have experienced trauma, that information can have an impact on the worker as well.
This powerful and interactive training for direct care workers is designed to increase awareness of the signs of vicarious trauma (VT), as well as compassion fatigue (CF), trauma exposure response (TER) and secondary traumatic stress (STS).
Develop a "VT toolkit" of personal skills as well as resources and strategies that help to increase compassion satisfaction and mitigate VT, CF, TER and STS. This program will be using a variety of methods including lecture, discussion, individual and small group reflection, mindfulness based practices and humor.
~~~~~~~~~~~~~~~~~~~~~~~~~~~~
Webinar: Making Meaningful Change-
Addressing ACEs through Public Policy
Mounting evidence demonstrates that adverse childhood experiences (ACEs) are a root cause of chronic disease and illness. This has spurred public health action, ranging from increasing public awareness to developing cross-sector community networks. However, to see sustainable and meaningful change, researchers, practitioners and advocates need to partner with legislators to develop and implement public policies that support and sustain efforts to prevent ACEs and mitigate their effects. In this webinar, three nationally recognized experts will discuss policy and advocacy strategies on a local, state, and national level using evidence from studies they have conducted with legislators and the general public. Speakers will share advocacy and messaging "how to's" including communicating the effects of structural racism as an ACE and fostering equity as an essential component of resilience, and leveraging the power of community based ACE, trauma and resilience networks to influence policy. REGISTER
February 18, 2020,
11:30 am - 1:00 pm
~~~~~~~~~~~~~~~~~~~~~~~~~~~~
Save the Date April 2nd
8th Annual Safe & Healthy School Summit: Supporting the Mental Health Needs of All Students
A conference on how to integrate mental health supports in primary and secondary schools to address chronic stress, anxiety, and other issues facing students.
Log Cabin - 500 Easthampton Rd., Holyoke, 8a - 2:30p
$40 fee includes breakfast and lunch
Sponsored by: Northwest DA's Office, Collaborative for Educational Services, Spiffy Coalition, and Communities That Care
~~~~~~~~~~~~~~~~~~~~~~~~~~~~
Project Redemption
A photo exhibit illustrating the diversity of people in recovery
Project Redemption is a traveling photo exhibit featuring people in recovery created by Ashburnham photographer Veronika Patty. In August, Patty came to Northampton to take pictures of people in recovery who are affiliated with the Northampton Recovery Center. This exhibit is sponsored by the Northwestern District Attorney's Office, Hampshire HOPE, the Northampton Recovery Center, with generous funding from Cooley Dickinson Hospital.
Project Redemption was created as a collaboration between Alyssa's Place at AED Foundation and Photography by Veronika Patty to help de-stigmatize addiction and people who struggle with substance use disorder and to make the point that people in recovery come from all walks of life.
FEBRUARY 7-MARCH 5

HOSMER GALLERY, FORBES LIBRARY

There will be a community reception, featuring the photographer and speakers who are part of the exhibit, on Wednesday Feb. 12 at 6 p.m. in the Coolidge Museum.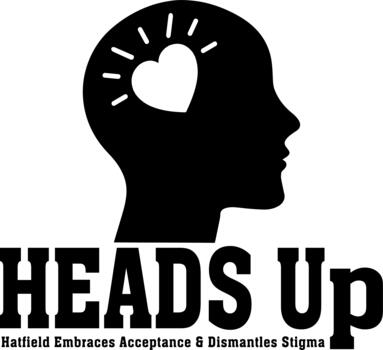 Beyond Gun Laws
A Conversation About Keeping Our Community Safe and Preventing Violence
Northwestern DA David Sullivan will moderate a panel discussion on the ramifications of school violence, the impact of school shooting drills on students, how schools and parents can help young people cope with regular school shooter drills and fear of violence, the status of gun related legislation in Massachusetts and how communities can balance gun rights with community safety. Panelists include:

Following the panel, there will be opportunities for questions and comments from the audience. Keynote speaker, Anne Thalheimer
is a survivor of a 1992 school shooting at Simon's Rock College in Great Barrington. A Holyoke-based artist, educator and 2017 Everytown Survivor Fellow, she is one of 40 people from across the United States to be part of a flagship leadership program for survivors of gun violence in recognition that survivor voices are critical to raising awareness. Everytown Fellows work on education and legislative advocacy.
February 11, 2020

Hatfield Elementary School

33 Main Street, Hatfield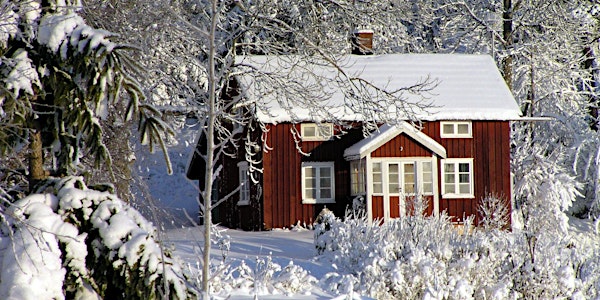 March First Time
Homebuyer Series
Get the facts from professionals in Banking, Real Estate, Law, Insurance, and Home Inspection! This four-part, certified series helps you shop as an informed consumer. Income eligible borrowers can use their Certificates of Achievement to apply for special first-time homebuyer mortgages and assistance. These include MassHousing mortgages, and One mortgages and valuable First Time Homebuyer funds to reduce down payments and closing costs. Certificates require full attendance at all four sessions.
One $50.00 non-refundable payment covers two adults from the same address for all four sessions and includes all materials and refreshments. (We're unable to accommodate children at our workshops - our apologies.)
Questions? Email Fern at

fs@valleycdc.com

or call (413) 586-5855 Ext. 160.
Valley Community Development is a HUD-approved Counseling Agency
Certified by the Citizen's Housing & Planning Association (CHAPA)
March 4, 11, 18 and 25
Peoples Bank 52 Amity St, Amherst\6 - 9 PM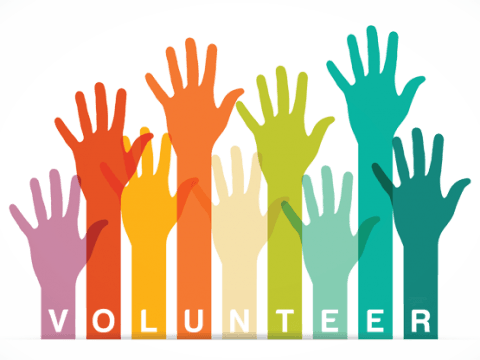 8 Ways to Motivate and Engage Your Nonprofit's Volunteers

Anne Torrey -ACT Volunteer Center
Whether you have a massive army of volunteers and volunteer management staff, or a handful of volunteers reporting to the founder of the nonprofit, volunteers are one of the most valuable assets.
Volunteers in the United States are 63 million strong. They hold up the foundation of civil society. No matter what kind of volunteer work they do, they are contributing in invaluable ways.
Volunteers are heroes! They are your advocates, champions, ambassadors, and worker bees. They fill many roles in different capacities. Their diverse skill sets give your nonprofit access to a selection of expertise. These include board members, committee leads, exhibit guides, ushers, admins, and more. Therefore, it's imperative that you
recruit and keep a strong volunteer base
. More importantly, retain their commitment.
Opportunities
Collaborative for Educational Services
Community Action Pioneer Valley
Anderson, Roger
Klausner-Wise, Jan
Roth-Howe, Jeff