The Birthday Wall: Create a Collage to Celebrate Your Child
by Dawn Herring
I'm excited to share with you my new e-book, The Birthday Wall, which is a detailed, step-by-step instructional book I've written that shows how to create a multi-dimensional, colorful visual collage to help celebrate your Child's birthday! As creator of this family tradition, I share how to research, plan, gather, create, and display all the elements of your child's Birthday Wall, which can enable you to validate, affirm and show appreciation for your child with who they are right now. You can buy it
here on Amazon or
here
on Smashwords
for just
$2.99

.
**A BIRTHDAY WALL STORY, FEATURING SARAH JOYCE BRYANT AND HER SON CODY**:
Refresh Your Work
Sometimes when we're faced with an
undesirable task
, we try to avoid it til the very last minute. But we can take a more pro-active approach by
rewarding ourselves
with something
tangible
or
inspiring
after completing that undesired task. It also can help to uncover what it is you
don't like about it
; perhaps it makes you nervous or insecure or you find it technically challenging. When you discover what it is about something that you don't like, a reward and then sleuthing your way into a
better approach
can make all the difference.
Refresh Your Home
You should always have on hand

meaningful objects

that personify

healing

for you in your home. When you feel under the weather, you can take the time to

embrace the value

of that object, whether it's reading a

great story

someone gave you as a gift, smell a special

fragrance

that lifts your spirits, or watching a

home video

that makes you laugh and remember. It might just be what the your personal intuitive "doctor" ordered.
For Your Journal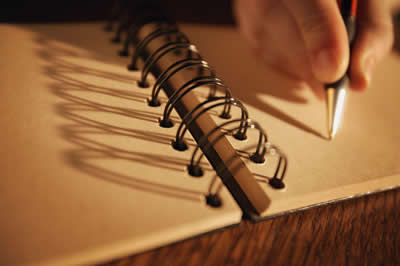 Journaling Tip:
Sometimes a journal entry is just what you need to feel better when you are need of a healing vibe.
***
Q: When you're feeling sick or out of sorts, do you reach for your journal to get your angst out on the page, or do you prefer to keep your journal for when you feeling better?
I always feel better after a journal entry, including when I'm not feeling well. Just describing my condition can help relieve some of its troubling associations. And if I'm concerned about a physical condition, it helps me keep track of what's going on so I'm in the know with my body. I find that reassuring.
You're welcome to reply to the weekly journaling question; I may share it in a future edition of Refresh Journal.
My blog post:
A Nourishing Source
You're welcome to subscribe to my blog Refresh with Dawn Herring so you will always get my latest posts in your email to read at your convenience.
THE ARTIST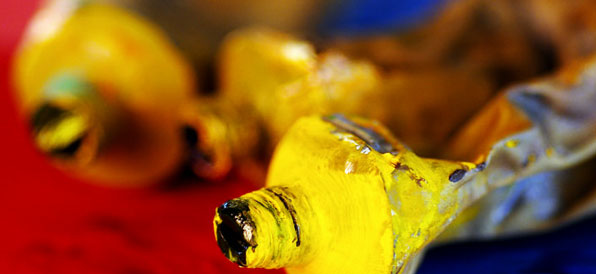 Art is one of my favorite expressions especially when I'm not feeling so well, whether physically or emotionally.
I find putting paint on the page to be therapeutic and uplifting.
Color, meaningful images, and text that speaks to my soul can make all the difference in how I am feeling.
Let your artistic expression be your healing balm.
"Our creative energy is our divine inheritance."
#JournalChat contributor, avid journal keeper and author
"I love the fact that you're curating helpful information from around the web for journaling enthusiasts!"
Have you ever noticed that there are certain kinds of activities that just make you feel better?
Life can offer many different approaches to helping you deal with what ails you.
From a dance in the living room to painting with watercolor; how about a great read or a hilarious movie to get some comic relief?
Or listening to some fabulous music that relaxes or revives.
Your Life Medicine can do wonders to refresh, rejuvenate and inspire toward healing. You just have to take the medicine as prescribed by your authentic self... and it doesn't taste bad like those awful medicines that are supposed to taste good with their added flavorings that do NOT taste like the real thing (like strawberry, or my least favorite, banana!).
My Life Medicines often incorporate art of some kind, whether art journaling, collage or watercolor; I also enjoy good music and an inspiring read to lift my spirits.
Journaling in many of its facets is often a choice for creating a custom Healing Journey for when we are dealing with a serious or life-altering health issue, which we discussed during our recent #JournalChat Live session featuring our topic, Your Journaling: A Healing Pathway. Highlights are below.
Also included this week are refreshing tips for your work and your home. For your listening pleasure, I've included a great song by Michael Jackson title, "Heal the World."
The next time you're in need of some Life Medicine, take the time to do something that heals, revives, and simply makes you feel better. Sometimes a little personal self-care is all that is needed to get you back on the right track.
Then you'll be feeling better in no time.
Thanks for making Refresh Journal part of your weekly Life Medicine.
Your Refreshment Specialist
Host of #JournalChat Live and #JournalChat Links edition
JournalChat Pick of the Week:
We all want to feel satisfaction, progress and meaning in our work life. But how do we keep track of how we are feeling and doing day to day with our work tasks and in our work-related relationships?
Madeline shares some thought-provoking questions to help get us started with determining where we are each day in our work environment and what we can do to make it better. She also shares how this on-going work journal has benefited her.
For this week's #JournalChat Live we will discuss these work journal questions with the intention to take our work lives to the next level of awareness, productivity and creativity. Our topic will be Your Journaling: Work Wisdom.
You're welcome to read this post prior to the Live chat on Thursday, and perhaps write an entry about how you have benefited using your journal to hash out work elements in your daily life. You're welcome to share any discoveries you've made during our chat.
So join us on Thursday, February 21, 2013 at 5 p.m. EST (2 p.m. PST) for #JournalChat Live on Twitter. Be sure to use the #JournalChat hashtag in your tweet!
Highlights from #JournalChat Live
Our topic for #JournalChat Live this past week was Your Journaling: A Healing Pathway as we discussed how we can use our journaling practice to center, calm, and heal in our most dire physical illnesses. Highlights are below.
Here are insights from Dr. Laurie Nadel with her post, Keeping a Cancer Journal: Your Private Healing Journey:
When we are faced with a serious illness or diagnosis, Dr. Nadel recommends a lot of support for your journey. She has heard from many patients the great benefits they experience with keeping a journal. Folks say journaling has provided them with support, comfort, and strength in those hours when they felt most alone. A journal can help distract attention from the pain by focusing on something good that happened during the day. It can provide a spark of light into the darkness and it can even make you laugh.
Here's my point of view and insight:
I love the energy and healing vibe that journaling has always created for me in any challenging health circumstance. When you're faced with any kind of health issue, it can cause grief as well. Journaling can help you grieve. Journaling can provide great relief, whether it's grief, angst, trauma, or emotional turmoil. Journaling can help us express our fears, upset and emotions on the page as we struggle through deep illness.
From Madeline Sharples:
I was recently a sub leader of cancer patients in a writing group. They all came away very upbeat. I felt honored that they asked me to come back and just be with them in the group. I gained a lot as well. I wrote to the prompts along with them; I just didn't share mine. [Journaling] can also help you get over your grief or make it less of a burden. Yet sometimes I want to focus my journal only on the pain; it helps me gain perspective. I find working out like journaling for my body. It centers and calms me as well.
From Leia Cator:
I used my journal entries during my chemo to help others when I recovered. I would have never remembered the timeline and feelings. It was a tremendous resource; I think journaling is a good healing resource in the grieving process too.
From Julie Jordan Scot:
Journaling provides such a place for healing, grieving, facing loss. I never edit myself when journaling about pain, grief, sorrow...on the road to healing. No words are wrong. Just letting the words free flow; that's how my best a-has are born. I forget what I write; rereading helps.
And to Summarize:
No matter what approach we take to journaling through illness, this healing process is one we can greatly benefit from.
When your health is in the forefront of your life experience, create a journaling practice that will help you in your healing journey.
Check out the transcript for #JournalChat Live on 2/14/13. Special Thanks to Dr. Laurie Nadel for her fabulous post, Keeping a Cancer Journal: Your Private Healing Journey, which was our journaling resource for this week's live chat.
Join us on 2/21/13 at 5 EST/2 PST for our next session of JournalChat Live. Topic is in the section for Pick of the Week.
When you heal, the world heals too.

Michael Jackson - Heal The World Live at Ullevi 1997
As you activate your healing vibe this week, encourage a friend to be aware of what creates a healing energy for them. When you personalize your life medicine, your healing experience can be a more mindful and natural creation.
Here's to good health--together!
Dawn Herring
Host of #JournalChat Live and #JournalChat Links Edition on Twitter
Author of The Birthday Wall: Create a Collage to Celebrate Your Child