Monthly Meetings



DECEMBER 19

Victims of Crime







JANUARY 25

Serving Our Younger Aging Population
FEBRUARY 27
Recap of
Dialogues on Race
Meetings take place at Berkshire Children & Families
220 Russell St.
Hadley, MA
9:00 AM - 10:30 AM
SEND COSA NEWS:
Next
Newsletter Submission Deadline
November 21, 2017
JOIN US:
____________
COSA Meeting
November 16
Keeping Our Undocumented Neighbors Safe
You may have read in the news that ICE raids have been occurring in Hampshire County towns, and residents of our area have been jailed, with some facing deportation proceedings. If you want to learn more about this situation, join us for the Nov. 16th COSA meeting.
Our three-member panel will include:
Hilary Thrasher
, an attorney with the
Central West Justice Center. Hilary joined the center in 2014 as a staff attorney with the immigration law unit in the Springfield office. Prior to that, she was a volunteer attorney in the immigration law unit at Greater Boston Legal Services.
Rev. Margaret Sawyer, a lead organizer with the Pioneer Valley Workers Center and advisor at the Immigrant Protection Project of Western Massachusetts, a project of the American Civil Liberties Union of Massachusetts. An ordained minister in the United Church of Christ, Margaret has worked with immigrant and farmworker communities for the last 15 years in El Paso, Philadelphia and southern California, and now here in the Pioneer Valley. We will also hear from someone from the Center for New Americans, a Northampton-based nonprofit that offers resources and education to immigrants all over the Pioneer Valley.
Our meeting takes place at Berkshire Children and Families, 220 Russell St (Rt 9) in Hadley from 9 AM to 10:30 AM. Come and join us!
~~~~~~~~~~~~~~~~~~~~~~~~~~~~~~~~~~~~~~~~~~~~~~~

If you missed the great presentation on Harm Reduction at the October COSA meeting, you can access the handouts shared via the links below.
~~~~~~~~~~~~~~~~~~~~~~~~~~~~~~~~~~~~~~~~~~~~~~~

Stavros and the Pioneer Valley Regional Coordinating Council are joining forces for this year's Transportation Speak Out. Last year, over 75 community members, agencies, and advocates gathered to share their housing stories. This year, we're looking to hear from you about transportation. Have cuts to transportation impacted your community? Have you been impacted by cuts to transportation and wish to share your perspective? Are you passionate about generating more funding for transportation within the Pioneer Valley? Join us!
November 28th, 2017

1:00PM-2:30PM

STAVROS

227 Berkshire Ave, Springfield MA, 01109


Come hear from Sandra Sheehan, Administrator PTVA, Patrick Burke, Rider Representative PVTA Advisory Board, and more! For accommodations, more information or to rsvp please contact Jennifer Lee at 413-256- 0473 x 213 or jlee@stavros.org.
~~~~~~~~~~~~~~~~~~~~~~~~~~~~~~~~~~~~~~~~~~~~~~~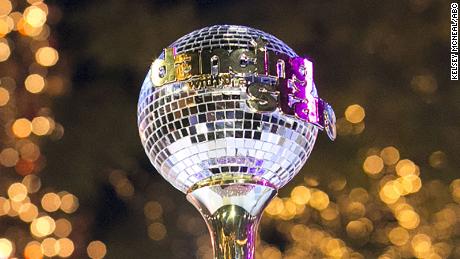 Pathlight's
LET'S DANCE!
Nov. 18
This fall, Pathlight will be hosting our inaugural
Let's Dance!
benefit event. Let's Dance! is much like "Dancing with the Stars," only in this case the stars are people served by Pathlight! Pathlight stars are paired with local community leaders and working with a volunteer dance instructor to learn a 1.5 minute dance routine they will perform the night of the event.
It will be a grand night of
a night of dancing and celebration to support enrichment
programs for people with intellectual disabilities
Gateway City Arts
Holyoke
6:30 - 10 PM
~~~~~~~~~~~~~~~~~~~~~~~~~~~~~~~~~~~~~~~~~~~~~~~

Upcoming Programs at Center for Community Resilience After Trauma
Nov. 29 & Dec. 14 - Relax and Renew - Yoga and Self-massage: Join CCRT staff and Charity Benjamin, RYT & LMT for this ultimate experience in relaxation. Charity will lead participants through a series of restorative poses and self-massage techniques that can help ease bodily tension and calm the nervous system. No previous Yoga experience necessary. Dress comfortably. 11/29 held at Indigo Yoga, 45 Main St. in Florence. 12/14 held at CCRT.
Dec. 13 - Peer Support Holiday Social for Survivors and Surviving Family and Friends impacted by DUI trauma:
In honor of Drunk-Driving Awareness & Prevention Month, CCRT hosts an annual luncheon for direct victims, witnesses, and surviving family members & friends impacted by drunk or drugged driving crashes. Join CCRT staff & peers to share mutual support about the healing process with a visit to the Magic Wings Butterfly Conservatory followed by lunch at Monarchs Restaurant. Located at 281 Greenfield Rd. in South Deerfield.
~~~~~~~~~~~~~~~~~~~~~~~~~~~~~~~~~~~~~~~~~~~~~~~

~~~~~~~~~~~~~~~~~~~~~~~~~~~~~~~~~~~~~~~~~~~~~~~

Panel Discussion: Building Community Partnerships through Service-Learning
Join us on
Friday, December 1st
,
from
12:00-1:30 PM
in Campus Center, Room 904-908
for a panel discussion on how UMass Amherst faculty connect and build relationships with community partners through their service-learning courses.
Professor Nick McBride from Journalism will be joined by his community partners Brian Damboise, from The High School of Commerce in Springfield, and Carlos McBride, from New England Public Radio. Professor Catherine Sands from the Stockbridge School of Agriculture will also present with her community partner, Margot Wise, Farm Manager at Nuestras Raices in Holyoke.
~~~~~~~~~~~~~~~~~~~~~~~~~~~~~~~~~~~~~~~~~~~~~~~

Hunger and Homelessness Awareness Week: MASSPIRG UMASS EVENTS
The week of
November 11th-19th
is nationally acclaimed as Hunger and Homelessness Awareness Week so students across the country can come together and draw attention to issues regarding hunger and homelessness. At MASSPIRG UMass, our Hunger and Homelessness campaign is here to help conquer this in our local Amherst area. Check out some of the events happening this week and get involved! Stay up to date on our event details by RSVPing to our
Facebook event here
.
~~~~~~~~~~~~~~~~~~~~~~~~~~~~~~~~~~~~~~~~~~~~~~~

Mass Fair Housing Center
Fair Housing Training

MFHC is a leader in providing public education on fair housing and fair lending issues. We provide trainings for community groups, healthcare providers, tenants, landlords, property manager, realtors, first time homebuyers, newspapers and others.
Join us for our next Fair Housing Training
at Northampton City Hall on November 14th at 9:30 am. It's free and open to the public! Presented by Mass Fair Housing's Legal Director, Ashley Grant, in conjunction with the Northampton Housing Partnership.
Topics will include information on Fair Housing laws and updates on additional protections for survivors of domestic violence, members of the LGBTQ community, those seeking reasonable accommodation and more.



Questions? Call Peg Keller at 413-587-1288
~~~~~~~~~~~~~~~~~~~~~~~~~~~~~~~~~~~~~~~~~~~~~~~

Tapestry Now Providing Syringe Access and Disposal Services in Greenfield

Greenfield, MA-
Effective immediately, Tapestry, formerly Tapestry Health, will be providing full services for their syringe access program at the Episcopal Church of Saints James and Andrew, on Federal and Church Streets in Greenfield. Greenfield's Board of Health first approved a syringe access program in August 2016 and Tapestry received authorization from the state in February 2017. After struggling to find a location, Tapestry finally secured a space in the Church to start care to their clients.
Services will include syringe access and disposal, HIV and hepatitis C testing, medical and drug treatment referrals, counseling on safe injection and risk-reduction, and training on how to recognize and prevent an opioid overdose as well as access to free Narcan overdose prevention kits. Tapestry will be in the church on Mondays from

1:00-4:30pm

, Tuesdays and Wednesdays

9:00-4:00

and

Thursday

from

9:00-1:00pm.
Liz Whynott, Tapestry's Director of HIV Health and Prevention stated "
After almost a year of struggling to secure a location for syringe access in Greenfield, we are thrilled to finally be able to provide these life-saving services in the town.
~~~~~~~~~~~~~~~~~~~~~~~~~
~~~~~~~~~~~~~~~~~~~~~~

Healthy Incentives Program (HIP)
New Facebook Page
CISA, the Food Bank of Western MA, Healthy Hampshire, and Mass in Motion Springfield have been working together to develop and spread the word about a new Facebook page to keep people updated on the Healthy Incentives Program (HIP) in the Pioneer Valley. Although the summer growing season is coming to a close, many clients will still be able to access their HIP benefits at winter farmers markets, winter CSAs, and mobile markets.
View the page here
The page will share updates about where people can access the benefit, share news about the program, and provide an arena for people to ask questions about how to take advantage of the program.
Please spread the word about the
HIP of Franklin, Hampden, and Hampshire Counties
page among your networks, clients, and social media followers. CISA will be populating the page with more information in the coming weeks, and we would love for folks to ask questions that we can answer publicly to clear up any confusion about the program!
~~~~~~~~~~~~~~~~~~~~~~~~~
~~~~~~~~~~~~~~~~~~~~~~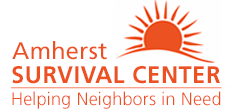 November at the Amherst Survival Center
In November, there are specific ways to support our neighbors:
1. Help supply our Thanksgiving BOOST:
Your donations of cranberry sauce, boxed stuffing, canned pumpkin and other pie fillings, and gift certificates to local supermarkets all help to supply this special holiday boost.
2. Donate new children's books, games, & warm winter accessories to the Center's Holiday Gift Program:
In December, the Center distributes new children's books & games to children whose families who use the Center's Food Pantry.
More info here.
3.
Join us for our annual Community Thanksgiving Meal
on

Wednesday, November 22

fro
m
1pm-2:30pm
at the Immanuel Lutheran Church in Amherst.
If you'd like to volunteer to clean up or bring a prepared food dish, let Tracey know in advance by email at Tracey@amherstsurvival.org.
But most importantly, please join us for this community meal!
4. Share our Annual Catalog!
Look for our Holiday Catalog in your mailbox, read about the programs your financial support makes possible, and about the lives changed and sustained by the Center's programs. Then share it with a friend who may not know that much about us. Spread the word! Also, there will be an opportunity to make a gift with the Catalog online through our
website
(later this month)!
~~~~~~~~~~~~~~~~~~~~~~~~~~~~~~~~~~~~~~~~~~~~~~~
Representative
Solomon Goldstein-Roses's Politics and Pastries

November 16
Join me from
7-8 PM
at Share Coffee in Amherst for my very first community social. We'll be serving up free coffee and desserts at this pressure-free event. You certainly don't have to be well-versed in state government to show up -- just come hungry!
~~~~~~~~~~~~~~~~~~~~~~~~~~~~~~~~~~~~~~~~~~~~~~~
FREE WEBINARS
Nov. 14, 12 PM
Join this free virtual conference packed with information to help you rally your supporters and crush your fundraising goals this year. You'll go away with the tips and strategy you need to create better campaigns, get your board involved and energized, and write your best-ever appeal.
REGISTER

How to Train Your Staff to Succeed with Volunteers
Nonprofit Hub
Nov. 14, 2 PM
In this webinar you'll learn strategies and tactics you can implement easily and quickly to help staff more effectively supervise and delegate to volunteers. By sharing this knowledge with your staff, they'll be able to:
Identify the basic skills and characteristics of good volunteer supervision
Understand and embrace the role of supervisor
Appreciate the similarities and uniqueness of supervising salaried versus non-paid staff
Assess their own competence in supporting volunteers
Understand the elements and importance of effective delegation
REGISTER
~~~~~~~~~~~~~~~~~~~~~~~~~~~~~~~~~~~~~~~~~~~~~~~
Opportunities
Berkshire Children & Families
Big Brothers Big Sisters
CHD
Collaborative for Educational Services
Community Action
Northeast Center for Youth and Families
Service Net
Tapestry Health
United Arc
United Way of Hampshire County
YWCA
Mark Your Calendars!
HAPPENINGS IN
HAMPSHIRE COUNTY
Nov. 16 - COSA Meeting -Keeping Our Undocumented Neighbors Safe
~~~~~~~~~~~~~~~~~~~~~~~~~~~~~~~~~~~~~~~~~~~~~~~~~~~~~~
This list is being updated during our Membership Drive.
Amherst Community Connections
Amherst Housing Authority
Amherst Survival Center
Child Care of the Berkshires, Inc.
Community Foundation of Western MA
Community Legal Aid
DIAL/SELF Youth and Community Services
Fitzpatrick, Pamela
Franklin Hampshire Career Center
Northwestern District Attorney's Office
Pathlight, Inc.
Peterson, Kristin
Representative Solomon Goldstein Rose
Representative Steve Kulik
Roth-Howe, Jeffrey
Safe Passage
Stavros Center for Independent Living
United Way of Hampshire County