Monthly Meetings
October 25
The Gender Spectrum
COSA Monthly Meetings take place at the WWII Club Banquet Room
50 Conz St.
Northampton
9 - 10:30 AM
SEND COSA NEWS:
Next
Newsletter Submission Deadline
July 30, 2018
JOIN US:
____________
Nominate a Direct Service Employee or Volunteer
for a
COSA Award!
TONIGHT!
Amherst Education Foundation hosts an Education Forum with the at-large Candidates for Amherst's Town Council:
Alisa Brewer, Robert Greeney, Mandi Jo Hanneke, Robert Kusner, Jim Pistrang, and Andy Steinberg.
Hear the six candidates discuss their views and visions on the important topic of public education at all levels.
The evening will include a panel discussion moderated by UMass Professor Rebecca Woodland,
followed by a meet and greet with the at-large AND district candidates.
Rebecca H. Woodland, Ph.D., Associate Professor of Educational Leadership, is Co-Director of the Center for Education Policy in the Department of Educational Policy, Research and Administration at the University of Massachusetts Amherst.
~~~~~~~~~~~~~~~~~~~~~~~~~~~~~~~~~~~~~~~~~~~~~~~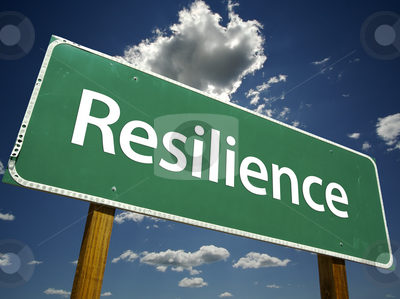 Roads to Resilience: Mobilizing for a Trauma-informed Hampshire County
This conference will explore the compelling findings of the adverse childhood experiences research (ACES), and the impact of ACES on individuals and the community. The day will delve into how communities can engage in collaborative ways to improve responses to ACES-related issues within local cities and towns to create healthier, more vibrant places to live and work.
Target Audience:
Police and other first responders, probation officers and other courthouse staff, teachers and school administrators, faith community leaders, social service providers, therapists and others interested in working to create trauma-responsive communities.
CEUs are available for certain disciplines. Call 413.587.5305 for more information.
Oct. 25th, 2018, 8:00am - 4:30pm
Hadley Farms Meeting House in Hadley.
Check-in begins at 7:30 am. The day will begin with an optional screening of "Resilience" at 8:00 am. Cider donuts and coffee will be served. The regular schedule will begin at 9:30 am.
The cost of the conference is $40. Lunch buffet included.
~~~~~~~~~~~~~~~~~~~~~~~~~~~~~~~~~~~~~~~~~~~~~~~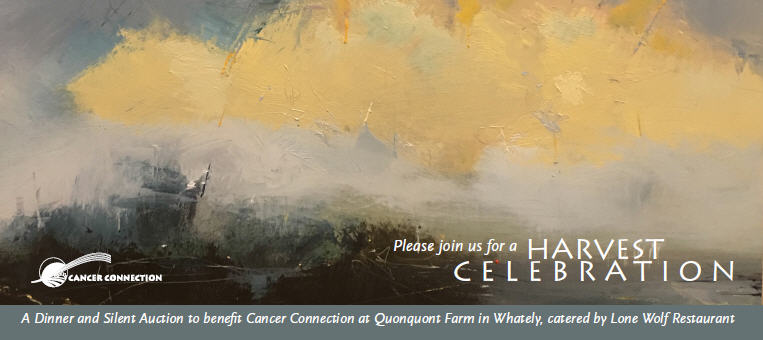 Cancer Connection Harvest Celebration Dinner & Silent Auction
Rob Watson and Patrick Viteri will be our hosts for a wonderful evening of gourmet fare accompanied by the fabulous music of
Jazz Sketches
. The evening will include a silent auction. The auction features a wide variety of items from local businesses and supporters to benefit Cancer Connection including gift certificates to local restaurants, vacation-get-aways, artwork, home and garden items, sports memorabilia and much more!
~~~~~~~~~~~~~~~~~~~~~~~~~~~~~~~~~~~~~~~~~~~~~~~
Breakfast Forum
Obstacles on the Road to Opportunity: Finding a Way Forward

Presentation of Findings from Report
Findings of Poverty in Massachusetts: Impact in the Pioneer Valley
Panel & Discussion of
Strategies and Solutions
Rep. Aaron Vega -
MA Legislature, 5th Hampden District
Linda Dunlavy -
E.D., Franklin Regional Council of Governments
Frank Robinson, PhD -
VP, Public Health, Baystate Health
Continental Breakfast and Networking
October 26, 8:00 a.m.
Community Foundation of Western Massachusetts
~~~~~~~~~~~~~~~~~~~~~~~~~~~~~~~~~~~~~~~~~~~~~~~
~~~~~~~~~~~~~~~~~~~~~~~~~~~~~~~~~~~~~~~~~~~~~~~
Amherst Survival Center Upcoming Events
Job Fair
-
October 24 1:00
- 2:30.
Please note there is no lunch, pantry or fresh food distribution that day.
Moving to the Music - Oct. 8 & 15 11:15 - 12:00 Move stretch and dance to music from around the world.
Free Flu Shots - Oct. 22 11:00 - 12:30 and Oct. 25 11:00-1
All are welcome!
Amherst Half Marathon - Nov. 3& 4
The Amherst Half Marathon provides a weekend of activity. Sunday features the 13.1 mile race and a 2-person or 3-person half marathon team relay. With a family 5K on Saturday, plus HMF FitKids fun runs for the littlest runners, there's a race for everyone in the family.
Make a weekend out of it, participate in the Amherst Double - run the 5K Saturday and Half Marathon on Sunday. The
Amherst Survival Center is the charity partner of the Amherst Half Marathon Weekend. A portion of all half marathon entry fees will be donated to support their community works. REGISTER
~~~~~~~~~~~~~~~~~~~~~~~~~~~~~~~~~~~~~~~~~~~~~~~
Human Services Forum
Employment Law 101
This course gives an overview of basic
employment law and management strategies for new supervisors.
This program will cover:
Employment Discrimination Law
Effective Discipline and Documentation
Preventing and Dealing with Claims of Harassment
Wage and Hour Issues
Leaves of Absence and Disabilities
Hiring Concerns
Nov. 1, 9-3:30 at the Delaney House in Holyoke
~~~~~~~~~~~~~~~~~~~~~~~~~~~~~~~~~~~~~~~~~~~~~~~
Please JOIN US for the next event in the Dean's Symposium series!
Thursday, November 1, 2018

9:30 AM - 12:00 PM

Cape Cod Lounge

UMass Amherst Student Union Building
Free and open to the public.
~~~~~~~~~~~~~~~~~~~~~~~~~~~~~~~~~~~~~~~~~~~~~~~
Join us for an evening of community, delicious food, and entertainment to benefit the Amherst Survival Center.
The event will be held at the newly renovated
Old Chapel
on the UMass campus featuring globally-inspired food catered by award-winning UMass Dining. We'll enjoy the music of jazz pianist Paul Arslanian during cocktail hour and the free-flowing fusion of jazz, world music, and spoken word by World Rhythm Ensemble following dinner.
Oct. 26th, 5:30 -9:00 pm
Tickets:
$75.00 per person. Table of 8 for $600.00 (
includes 8 tickets and recognition in our event program
). Tickets include dinner, music, and a donation to benefit the Center's programs. A cash bar will be available for beer, wine, and cocktails.
~~~~~~~~~~~~~~~~~~~~~~~~~~~~~~~~~~~~~~~~~~~~~~~~~
Pioneer Valley Community Organizations Active in Disasters - PV COAD
PV COAD is holding an exercise on October 22 in Hadley to practice what they would do if called upon to assist in something such as the recent pipeline incident, another tornado, a large fire, a hurricane, or what have you.
We'd love to have members and non-members join us that day to see what the COAD is all about. Help us talk through the process for helping families recover from such an event and create a system to prevent them from falling through the cracks.
Tracy Rogers: 413-774-3167 x 118 or emergencyprep@frcog.org

Mon. October 22nd, 8:30 -1:30
Hadley Farms Meeting House
Continental Breakfast and Buffet Lunch Provided
~~~~~~~~~~~~~~~~~~~~~~~~~~~~~~~~~~~~~~~~~~~~~~~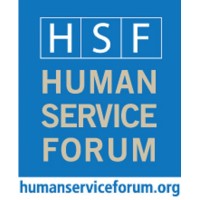 HSF -
2 more Alternative Funding sessions
Join Alyssa Wright for an informative and interactive workshop on cost-savings for nonprofit organizations.
In this workshop, Alyssa will cover:
How to Conduct an Organizational Cost Savings Analysis
30 Nonprofit Savings Tips from Utilities to Fundraising to Tax Breaks
Creating a Culture of "Saavy"
Nov.16, 2018,

9:00am-3:30pm
Join us for an interactive and engaging workshop designed to provide participants with a high level training on volunteer engagement. Throughout this program, participants will hear the current volunteer engagement trends and research on volunteering and giving. Our presenters will cover how you can shift your organization from a culture of volunteer management to a culture of volunteer engagement.
~~~~~~~~~~~~~~~~~~~~~~~~~~~~~~~~~~~~~~~~~~~~~~~
Trauma Institute and Child Trauma Institute Offerings
Got motor vehicle accident trauma?
The Trauma Institute & Child Trauma Institute is offering free brief EMDR or PC therapy for research. For info visit
http://trauma.info/treatment/research/
.
Free therapy for victims of crime in Western MA. Services available for residents of Hampshire, Franklin, and Hamden counties, thanks to a VOCA grant. Many types of crimes are eligible, including assault, rape, robbery, intimate partner violence, child abuse, kidnapping, bullying, and vehicular homicide.
Return to Work. Our intensive therapy helps most trauma-disabled individuals to recover from their trauma and loss, so that they can return to work and move on with their lives. We have partnered with a local agency, New England Business Associates, to provide free support to people who are disabled due to emotional trauma and receiving SSI and/or SSDI. Support includes help with starting or maintaining employment, as well as managing and tracking SSI/SSDI benefits.
We have extensive experience working with adults, children, and adolescents, including LGBTQ+ individuals (i.e., transgender, non-gender binary, pansexual, intersex, and asexual individuals). For more information, please call the Trauma Institute at 413.774.2340, ext. 105, or email
voc@childtrauma.com
.
~~~~~~~~~~~~~~~~~~~~~~~~~~~~~~~~~~~~~~~~~~~~~~~
$10,500 in Down Payment Assistance Available for First-time Homebuyers
This year, we were happy to introduce a brand new down payment assistance program for homebuyers called Project Reinvest: Homeownership. This program provides homebuyers purchasing a home in western Massachusetts $10,500 in down payment and closing cost assistance as a 0% interest second mortgage
.
For those looking to purchase their first home, this program can give you that extra buying power in today's competitive real estate market!
Click here for more information.
~~~~~~~~~~~~~~~~~~~~~~~~~~~~~~~~~~~~~~~~~~~~~~~
CHD, in partnership with Cambridge College, is hosting the 14th Annual Through Her Eyes Girls Conference.
Do you work with at-risk youth and girls?
CHD wants to invite you to join us for a day of educational workshops on a wide variety of subjects, all relating to the theme of "From Trauma to Triumph."
The conference will be held on
Thursday, October 25, 2018 from 8:00 am - 4:00 pm at the MassMutual Convention Center, Springfield, MA.
~~~~~~~~~~~~~~~~~~~~~~~~~~~~~~~~~~~~~~~~~~~~~~~
QuickBooks Online Basics
October 15, 22, 29
with a private class to be added
-
Mondays 12:30 - 2:30
Common Capital's
Director of Business Assistance,
Kelly Tiedemann will teach this general review of QuickBooks Online in tandem with basic accounting practices. It will identify how best to use the program for your specific needs and includes a private class with Kelly.
Topics include: Cash versus Accrual, Chart of Accounts, Digital Sync, Budgets, Reconcile, Reports and Bookkeeping Best Practices that make Tax Time less Expensive. This is a Free class, but
registration is required
as space is limited.
Basics of Starting a Business
November 13th, 9:00 - 11:00
This free workshop will focus on business fundamentals: from startup considerations to business plan development and funding sources. Presented by Dee Dice, Small Business Development Coordinator at Valley Community Development, it is designed for owners of existing businesses as well as those who are planning to start a business. The workshop with provide a structure for starting and managing your venture.
Topics will include: Business Plans and models, Financing Options, Marketing, Marketing Planning and Research, Importance of Bookkeeping, Developing Your Team, Choosing Your Legal Form of Organization, Goals and next steps.
~~~~~~~~~~~~~~~~~~~~~~~~~~~~~~~~~~~~~~~~~~~~~~~
Early childhood is a wonderful time to introduce young children to other cultures. This special event introduces the Spanish and Latin American culture, and it includes children's music, stories, games, an art activity, and a special snack.
October 5, 2018, 10:15am - 11:00am, Anne T. Dunphy School Willliamsburg (register by Oct 1)
October 10,2018, 10:45am - 11:30am, Granby Public Library, (register by Oct 5)
October 16, 2018, 10:15am - 11:00am, Westhampton Library (register by Oct 11)
October 17, 2018, 10:45am -11:30am, Southampton Library (register by Oct 12)
October 29, 2018, 9:45am - 10:30am, Pelham Library (register by Oct 12)
October 30, 2018, 9:45am - 10:30am, Easthampton Family Center (Register by Oct 25)
Talking, singing, playing and reading with your child all build early reading skills. Join us to learn how you can do more of these activities with your child and how these and other everyday interactions with your child provides preparation for reading.

October 9, 2018, 10:00am - 10:45am, Amherst Familiy Center (register by Oct 4)

October 24, 2018, 10:00am - 10:45am, South Hadley Family Center (register by Oct 19)
In this workshop we'll talk about ways to encourage and build on your child's natural inquisitiveness, and we'll have lots of things for you and your child/scientist to explore together. Child care will be available during the parent learning session, which will be followed by fun parent-child activities.
October 13, 2018, 10:30am - 12:00am, Ware Family Center (register by Oct 8)
Ipads for infants, touch screens for toddlers, video games for preschoolers - screens are everywhere! Join us for a discussion on the impact of screen time on young children's development and guidance on screen time with young children.
October 25, 2018, 10:15am - 11:00am, Palmer/Monson Family Network (register by Oct 22)
~~~~~~~~~~~~~~~~~~~~~~~~~~~~~~~~~~~~~~~~~~~~~~~
Mapping the Donor Journey
Oct. 9, 1pm by

Nonprofit Times
Join us for a discussion on how your organization can more effectively and more efficiently maximize the donor journey through the integration of branding, marketing and fundraising. From understanding your audience, to telling a powerful story, to creating an engaging experience that, ultimately, drives support to your mission.
REGISTER
5 Things You Need to Crush Your Year-End Fundraising Goals Oct. 4, 1pm by Network For Good
Join us for a webinar where we'll walk you through the activities you need to be thinking about for year-end fundraising, #GivingTuesday, and beyond.
Tune into this webinar and you'll see how to do these activities within our Donor Management System. You'll learn about:
Segmenting your donor base into lists that make sense for year-end appeals

How to send and streamline year-end appeals

Tips for collecting and tracking donor data

How to retain donors in the new year
~~~~~~~~~~~~~~~~~~~~~~~~~~~~~~~~~~~~~~~~~~~~~~~
Family Outreach of Amherst
hosts our 7th Annual

Warm Up the Night!
You won't want to miss the party of the year! Join us as we transform the
tent at The Lord Jeffery Inn
into a strolling culinary extravaganza! Enjoy delicious small bites, sips and tastes from an eclectic mix of local food vendors. Years past have included local restaurants such as
30 Boltwood, Food 101, Blue Heron, Bistro 63, The Pub, Osteria Vespa, Johnny's Tavern, Pengyew Catering, Sutter Meats, Black Sheep Deli, Banh Mi Spot, Ginger Garden, and many more!
We will have special tastings and a fabulous display of beautifully designed pumpkins and gourds crafted by local artists! Help us warm up the night for struggling families in Amherst!
October 17th - Lord Jeffrey Inn, Amherst 5:30-8:30 pm
~~~~~~~~~~~~~~~~~~~~~~~~~~~~~~~~~~~~~~~~~~~~~~~
Franklin Hampshire Career Center Name Change
We are pleased to announce that as of October 26, 2018 the Franklin Hampshire Workforce Area will change the names of our organizations.
Franklin Hampshire Regional Employment Board will become MassHire Franklin Hampshire Workforce Board
Franklin Hampshire Career Center will become MassHire Franklin Hampshire Career Center
The Massachusetts Executive Office of Labor and Workforce Development initiated the new brand MassHire to unify the entire Massachusetts Workforce Development System under a common name and shared mission. This rebranding effort signifies the State's commitment to increasing meaningful career opportunities for job seekers and expanding the talent pool for businesses seeking trained, skilled employees.
Governor Baker launched the new brand on August 29, 2018. Regional workforce areas will transition to the new brand in September and October.
Our focus and commitment to job seekers and employers remains our top priority.

We remain dedicated to consistently delivering high quality professional services for those we serve.
~~~~~~~~~~~~~~~~~~~~~~~~~~~~~~~~~~~~~~~~~~~~~~~
Opportunities
Amherst Survival Center
Behavioral Health Network, Inc.
Berkshire Children & Families
Center for Community Resilience After Trauma
CHD
Collaborative for Educational Services
Community Action Pioneer Valley
Musante Health Center
Safe Passage
Service Net
A Positive Place
Amherst Community Connections
Amherst Education Foundation
Amherst Housing Authority
Amherst Survival Center
Behavioral Health Network, Inc.
Berkshire Children and Families
Big Brothers Big Sisters of Hampshire County
Cancer Connection
CASA Latina
Center for New Americans
Central Hampshire Veterans Services
CHD
Child Care of the Berkshires, Inc.
Clinical and Support Options
Collaborative for Educational Services
Community Action!
Community Foundation of Western MA
Cooley Dickinson Hospital
Core Brilliance Academy
Craig's Doors
DIAL/SELF Youth and Community Services
Easthampton Healthy Youth Coalition
Family Outreach of Amherst / CHD
Fitzpatrick, Pamela
Franklin Hampshire Career Center
Greenfield Community College Foundation, Inc.
Hampshire Community United Way, Inc.
Massachusetts Nonprofit Network
Neighbors Helping Neighbors, Inc.
Northampton Recovery Center
Northampton Survival Center
Northwestern District Attorney's Office
Pathlight, Inc.
Peterson, Kristin
Pioneer Valley Habitat for Humanity
Representative Solomon Goldstein Rose
Representative Steve Kulik
Roth-Howe, Jeffrey
RSVP of the Pioneer Valley
Safe Passage
ServiceNet, Inc.
Smith College
Stavros Center for Independent Living
Suprenant, Linda
Tapestry Health
Tobacco Free Community Partnership
Trauma Institute and Child Trauma Institute, Inc.
United Arc, Inc.
UMass Civic Engagement and Service Learning
Valley Community Development Corp.
Wayfinders, Inc.
Western MA Network to End Homelessness