Monthly Meetings
See you at the Annual Awards Breakfast
September 20!
COSA Monthly Meetings take place at the WWII Club Banquet Room
50 Conz St.
Northampton
9 - 10:30 AM
SEND COSA NEWS:
Next
Newsletter Submission Deadline
July 29, 2019
JOIN US:
____________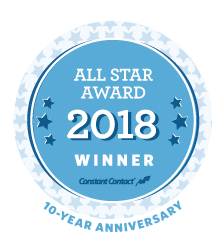 ____________
Nominate a Direct Service Employee or Volunteer
for a
COSA Award!
REMINDER
Nominate a Staff Member or Volunteer to Receive a COSA
Award!
It only takes a few minutes!
The Council of Social Agencies of Hampshire County (COSA) invites you to nominate a direct service worker and/or a volunteer for our annual Awards. The awards are given each year to honor someone who works or volunteers for a human service and/or a community program in Hampshire County*.
What is a Direct Service Worker?
Direct service is about hands-on involvement. A direct service worker works directly with clients in our agencies. A direct service provider's mission is to assist clients with their unmet needs, such as food, shelter, clothing, or medical care.
If you know someone who has demonstrated exemplary achievement and commitment to helping others in need, please complete a
nomination form
. Our selection committee will follow up each nomination with a phone call to elicit additional details. Send or email this form to:
cosahc@gmail.com
~~~~~~~~~~~~~~~~~~~~~~~~~~~~~~~~~~~~~~~~~
Community Foundation Capacity Grants
The Capacity / Organizational Effectiveness Grants support nonprofits serving the Pioneer Valley to build specific skills, capabilities, and strategies to better execute their work. The goal of the grants are to bring the funded nonprofit to the next level of organizational effectiveness.

Funding will support an activities that advance organizational capacity as referenced in the

CFWM Organizational Effectiveness Framework

.
Proposed activities must begin between January 1 and March 31, 202o and can be up to one year in duration. Preference will be given to applicants that can demonstrate greater level of readiness, organizational commitment and project planning and projects that have a greater impact on an applicant's organizational transformation or address core organizational needs.
Grants will be between $2,500- $15,000.

All applicants must schedule a

pre-application phone conversation

with the Capacity Grant Program Officer by August 30, 2019. The grant deadline is Sept. 6, 2020 at 5:00pm.
More information can be found
here
Only 501(c)3 organizations are eligible to apply.
~~~~~~~~~~~~~~~~~~~~~~~~~~~~~~~~~~~~~~~~~
Bridge of Flowers Race

August 10
Come out to Shelburne Falls for one of the toughest 8Ks in New England, or walk or run in the Charity 3K, sponsored by
Steve Lewis Subaru.
Register here!
Registration after August 7 can happen on Friday, August 9 at the pre-race packet pickup or the morning of the race on Saturday, August 10.
*Walk in registration is $5 higher.
Race Fees:
8K: Age 18 and under pay their age; 70+ is free
8K, Ages 19 to 69: $20 3K, Ages 19 to 69: Optional
Fundraising Options for 2019
The race continues to partner with local charities, and runners have three engagement options:
You can state that you are happy the race supports good works, and not direct funds to any specific charity.
You can specifically direct funds to one of the participating charities (see this year's options below).
You can actively fundraise through a customized pledge page.
COSA Member Agencies, Dial/Self, Cancer Connection, and Friends of Children will all benefit from the proceeds.
~~~~~~~~~~~~~~~~~~~~~~~~~~~~~~~~~~~~~~~~~
United Way and Amherst Survival Center's
DIAPER DRIVE!
COLLECTION SITES:
HOW MANY DIAPERS DO WE DISTRIBUTE?
Last year, we distributed 83,680 diapers to 1,079 children, and we're on track to distribute the same number if not more this year.
WHAT IS DIAPER NEED?
Diaper need is the struggle to provide babies and toddlers with an essential need - diapers. Some families face having to choose between diapers and other basic needs like food.
JOIN US!
You can support the diaper drive in a few different ways:
1) Donate diapers at one of the local collection sites The most popular sizes are sizes 4, 5 and 6.
2) Make a financial donation toward the purchase of diapers on our
website
. Please note that your donation is for diapers. You can also send a check to the Amherst Survival Center, PO Box 9629, North Amherst, MA 01059.
~~~~~~~~~~~~~~~~~~~~~~~~~~~~~~~~~~~~~~~~~
Drink a Beer, Support a Habitat Build!
What better way to celebrate Pioneer Valley Habitat for Humanity's 30th year than to enjoy a tall glass of cold beer right in Northampton? The Northampton Brewery is an environmentally friendly, energy efficient business that is invested in uplifting the community.
Every Tuesday night from now through December
, drink a pint and earn a 25 cent token to be donated to one of the Brewery's designated recipients. If you place your token in Pioneer Valley Habitat's box, your donation will be a single drop in our river of funding - a river that ultimately leads to putting local people into beautiful energy efficient homes.
~~~~~~~~~~~~~~~~~~~~~~~~~~~~~~~~~~~~~~~~~
Community Narcan Training
Tapestry Health
This group Narcan training is an essential part of overdose prevention education; where members of the community learn what an overdose looks like and what we can do to reverse them.
Tapestry
will provide this training with the intent of empowering community members, family and friends to save lives. You'll learn about rescue breathing, what Narcan is, and how to administer it. Narcan will be provided during this event.
Learn about local harm reduction resources like free hygiene kits, testing for STIs, Hepatitis C and HIV, risk reduction counseling, syringe service programs and more.
All are welcome. ADMISSION IS FREE. Please join us.
Green River House 37 Franklin St. Greenfield
August 7th 11am - 12pm or
August 9th 11am - 12pm
~~~~~~~~~~~~~~~~~~~~~~~~~~~~~~~~~~~~~~~~~
Addressing the Opioid Crisis in Small and Rural Communities in Western Massachusetts
Join us on Friday, September 6, 2019 at the UMass Amherst Campus Center for a forum, "Addressing the Opioid Crisis in Small and Rural Communities in Western Massachusetts." This forum will focus on the numerous ways in which the opioid crisis has impacted Western MA, with particular attention paid to the social and economic consequences for small and rural communities. Unique challenges and innovative solutions will be highlighted.
This work is supported through the
BCBSl of MA Foundation
,
the UUMass School of Public Health and Health Sciences
,

RIZE MA Foundation

, and
Baystate Health
. The issue brief is being produced in collaboration with the Brandeis-Harvard NIDA Center to Improve System Performance of Substance Use Disorder Treatment and the Opioid Policy Research Collaborative (OPRC).

Seating is limited, so please

register

as soon as possible. The agenda can be found on the
Massachusetts Health Policy Website
.

A continental breakfast will be served during registration between 8:00 a.m. - 8:30 a.m.
Friday, September 6, 2019, 8:30 a.m. - 12:15 p.m.
UMass Campus Center - Amherst Room (10th Floor)
~~~~~~~~~~~~~~~~~~~~~~~~~~~~~~~~~~~~~~~~~
~~~~~~~~~~~~~~~~~~~~~~~~~~~~~~~~~~~~~~~~~
Massachusetts
Nonprofit Network Annual
Conference
MNN's 2019 Annual Conference, one of the largest gatherings of nonprofit professionals in the state, will take place on
Wednesday, October 16, 2019
, at the Sheraton Framingham Hotel and Conference Center.
The theme of this year's conference is "
Building a Better Commonwealth
," which captures a common aspiration of the Massachusetts nonprofit sector and those who support it. The conference will include an opening keynote session focused on that theme, with speakers throughout the day who will share their efforts to bring about a better Commonwealth for all.
~~~~~~~~~~~~~~~~~~~~~~~~~~~~~~~~~~~~~~~~~
The 4th Annual Happy Valley Half Marathon & 5K is October 20, 2019 at Look Park in Northampton, and
all the proceeds
of the 5K go directly toward CHD's Big Brothers Big Sisters of Hampshire County! This year will be another awesome experience that includes new food options, tasty beverages, live music, finisher's medals and long sleeve tech shirts, all while supporting your favorite mentoring nonprofit. And t
his year, registrants are also able to fundraise, which makes an even bigger impact for our organization!
~~~~~~~~~~~~~~~~~~~~~~~~~~~~~~~~~~~~~~~~~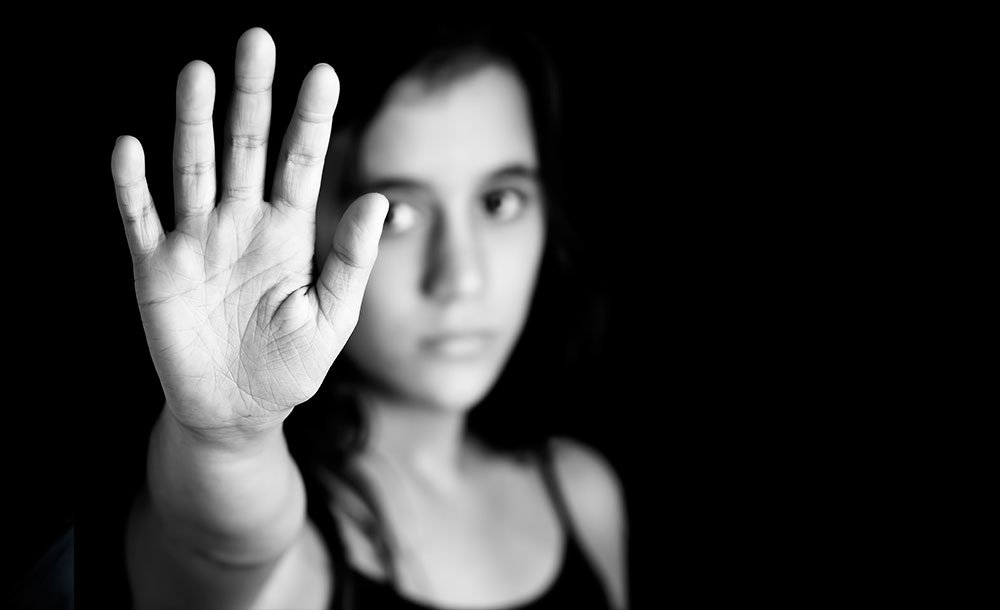 Community Training:
Child Sexual Exploitation
The more you know,
the more you see.
Many question whether these crimes happen in our communities. Unfortunately, the answer is yes! At this training you will learn the signs of child sexual exploitation and how to respond and help child victims. Working together, we can bring healing and justice to them and their families.
Presented by My Life My Choice in partnership with the Children's Advocacy Centers of Franklin County and North Quabbin and of Hampshire County. All disciplines are welcome and the training is FREE.
Tuesday September 10, 2019 from 9AM to 4PM.
John Olver Transit Center, 12 Olive Street, Greenfield MA
Questions? Registering? Contact either Samantha Staelens, sstaleens@cacfranklinnq.org or Brenda Tirado, btirado@cachampshire.org.
~~~~~~~~~~~~~~~~~~~~~~~~~~~~~~~~~~~~~~~~~~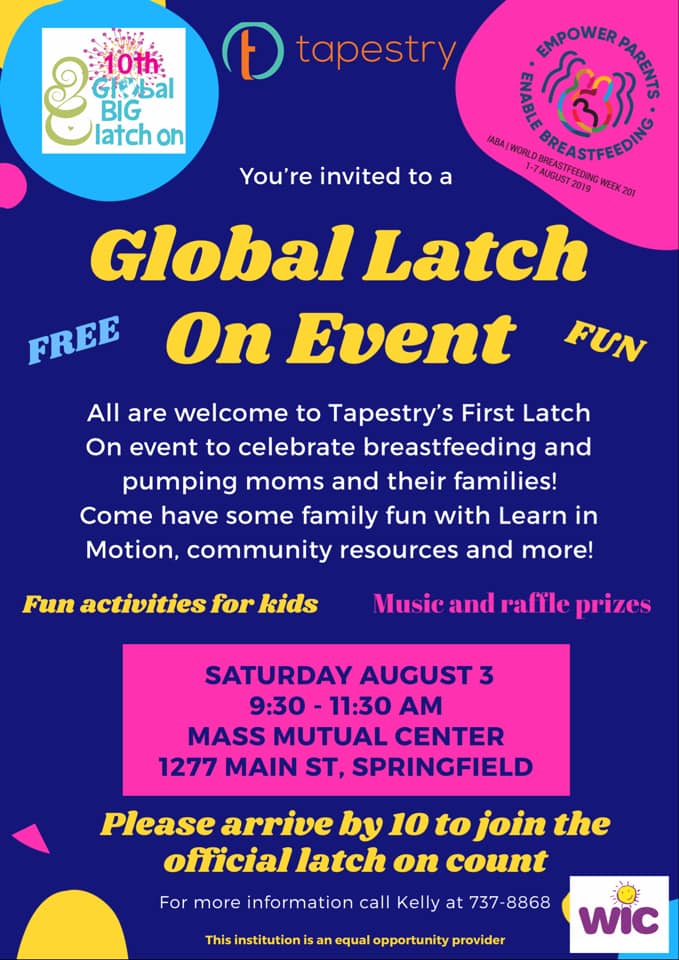 ~~~~~~~~~~~~~~~~~~~~~~~~~~~~~~~~~~~~~~~~~~
Massachusetts Census Equity Fund
The Massachusetts Census Equity Fund
is a statewide funding initiative working to increase participation in the 2020 Census, specifically in communities that are at risk of being undercounted. We provide
grants for grassroots organizations
working toward creating an accurate and fair count, as well as a learning community for partners.
Grassroots leaders, we need you to lead the way!
Trusted community organizations can share the importance of getting a full and fair Census Count in 2020.
~~~~~~~~~~~~~~~~~~~~~~~~~~~~~~~~~~~~~~~~~~
Opportunities
Amherst Survival Center
Behavioral Health Network, Inc.
Berkshire Children & Families
CHD
Collaborative for Educational Services
Community Action Pioneer Valley
Community Action Pioneer Valley
Mark Your Calendars!

Sep. 20- COSA Annual Awards Breakfast
~~~~~~~~~~~~~~~~~~~~~~~~
~~~~~~~~~~~~~~~~~~~~~~~~~~~~~~
Fitzpatrick, Pam
Klausner-Wise, Jan
Lander, Jo
Moss, Renee
Roth-Howe, Jeff
Suprenant, Linda