Monthly Meetings
March 26
Hampshire HOPE Drug Addiction and Recovery Team (DART)
April 25
Program Evaluation
with
Rebecca Woodland
May 30
Provider's Fair!
COSA Monthly Meetings take place at the WWII Club Banquet Room
50 Conz St.
Northampton
9 - 10:30 AM
SEND COSA NEWS:
Next
Newsletter Submission Deadline
Feb. 4, 2019
JOIN US:
____________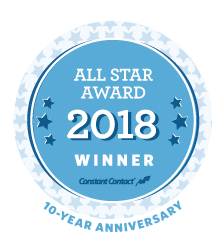 ____________
Nominate a Direct Service Employee or Volunteer
for a
COSA Award!
COSA Meeting
March 26
Drug Addiction and Recovery
DART
The Drug Addiction and Recovery Team (DART) is comprised of specially trained police officers, recovery coaches, and harm reduction specialists who collaborate closely to engage people who have recently overdosed, are at risk for overdose, and their family members with the goal of saving lives. DART takes an innovative approach that moves away from an abstinence or treatment-based model, to one in which harm reduction and building relationships is the core value on which outreach is based. The presentation will include information about a database and case management system, and an online referral system for behavioral health organizations that is close to going live. Presenters Hampshire HOPE coordinator and program assistant J. Cherry Sullivan and Michele Farry, Northampton Recovery Center Director Lynn Ferro and DART Police Officer Adam Van Buskirk will present on the DART program expansion throughout Hampshire County communities.
COSA Monthly Meetings take place at the WWII Club Banquet Room,
50 Conz St.,
Northampton from
9 - 10:30 AM
~~~~~~~~~~~~~~~~~~~~~~~~~~~~~~~~~~~~~~~~~~
COSA Provider's Fair!
May 30
Here are a few helpful details about the event:
Location: WWII Club, 50 Conz St. in Northampton
Parking: Plenty of parking on both sides of the building!
Tables: Registrants will have a 4' table and 2 chairs reserved.
Time: 9:00 to 10:30am, our regular COSA Meeting time
Set-Up: 8:15 and 8:45. Ideally you should be ready by 8:50am.
Food: Coffee and bagels will be provided as usual.
Fee: Free for members. Non-Members $35 which can be applied to a membership after.
If you have any questions or concerns,
~~~~~~~~~~~~~~~~~~~~~~~~~~~~~~~~~~~~~~~~~
7th Annual Safe And Healthy School Summit
April 11
This half-day conference will explore a variety of complex issues facing public schools and the legal obligations they must meet to ensure safe and healthy schools for all students. Among the topics to be addressed: information sharing in light of FERPA, the role of school resource officers, responsibilities around civil rights investigations, expulsion and disciplinary hearings, how to handle bullying incidents, harassment complaints, and a school's options when disruptive behavior interferes with learning.
April 11, 2019, 8:00am - 12:00pm at the Garden House at Look Park, 300 North Main Street in Florence.
Check-in begins at 7:00am.
~~~~~~~~~~~~~~~~~~~~~~~~~~~~~~~~~~~~~~~~~
Way Finders
Financial Education Series
Do you need help budgeting or getting your credit in order? Attend our FREE Workshops!


Way Finders' three part Financial Education Series is designed with you in mind. Our dedicated instructors will prepare you to accomplish your goals by discovering the basics of banking, budgeting, and credit, connecting time-tested methods of
understanding savings and expenses to the newest updates and regulations in these fields. Sessions include: Money Management, Build-A-Budget and Credit Awareness.

Sessions take place on Sundays March 24 & 31 from 9:30am - 12:30pm at Butternut Farms, 12 Longmeadow Dr, Amherst
Sign Up & Create a Free Way Finders' Homebuyer Profile

Visit : www.wayfindersma.org/home-buyers

~~~~~~~~~~~~~~~~~~~~~~~~~~~~~~~~~~~~~~~~~
~~~~~~~~~~~~~~~~~~~~~~~~~~~~~~~~~~~~~~~~~
Community Action Pioneer Valley still has appointments available for our VITA Free Tax Assistance Program!
Please check out our
website
or call 376-1136 for more information.
Each year, thousands of volunteers offer their time and expertise at
Volunteer Income Tax Assistance
(VITA) sites like ours across the country to help low-income people file their taxes.
~~~~~~~~~~~~~~~~~~~~~~~~~~~~~~~~~~~~~~~~~~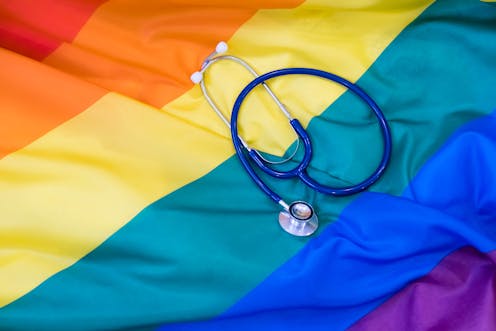 PATH Project
Plan and Act for Transgender Health
The PATH project is a partnership of The Fenway Institute, Cooley Dickinson Health Care and researchers from Harvard Medical School.
We want to learn more about the health of transgender and non-binary people in Western and Central MA, CT, VT, NH and Upstate New York. Specifically, we would like to hear about the experiences of transgender and non-binary people accessing health care in these areas, in order to inform the development of future health services that will best meet the needs of the community.
We will do this through surveys with transgender/non-binary adults and parents of transgender/non-binary children under the age of 18. We will also conduct focus groups with teens, adults and parents. In interviews with administrators, physicians and medical staff, we will gain insight into the training and support needs of local health care organizations. We will partner closely with transgender and non-binary community members by inviting individuals representing diverse perspectives to join our Community Advisory Board, and we'll be working with community leaders to recruit and engage participants in the study.

For more information, call/text 413-240-4198 or email
~~~~~~~~~~~~~~~~~~~~~~~~~~~~~~~~~~~~~~~~~~
~~~~~~~~~~~~~~~~~~~~~~~~~~~~~~~~~~~~~~~~~
2019 Massachusetts Conference on Volunteerism
The 2019 Massachusetts Conference on Volunteerism will be held on
Tuesday, May 7, 2019
at the
DCU Center
in Worcester. The conference opens at 7:45 a.m. and concludes at 4:15 p.m.
Designed for volunteer coordinators, program managers and directors from nonprofits and higher education institutions, and national service members, this conference will explore innovative ways to harness the power of volunteerism and turn the energy of volunteers into actionable efforts that directly impact our state's most pressing needs. Attendees will leave the conference with new skills, insights into best practices, knowledge of trends, connections to potential partners, and increased enthusiasm for tackling the big issues through engaging volunteers.
~~~~~~~~~~~~~~~~~~~~~~~~~~~~~~~~~~~~~~
Cooley Dickinson Hospital Free Skin Screening
May 6
Local dermatologists and physician assistants will provide skin assessments and prevention education at Cooley Dickinson's free skin cancer screening clinic on Monday, May 6, from 5:30- 7:30 pm at Cooley Dickinson Hospital. To make an appointment, call 888-554-4234.
Registration is required; space is limited. The screening location will be provided at registration.
For more information and to register, call 888-554-4234.
See more here
~~~~~~~~~~~~~~~~~~~~~~~~~~~~~~~~~~~~~~
2019 Striving and Driving for GCC Scholars Golf Tournament

May 20, 9-5


The GCC Foundation's annual golf tournament raises money for student scholarships.
The 29th Annual Striving and Driving for GCC Scholars Golf Tournament will be held Monday, May 20, 2019 (rain or shine) at the Country Club of Greenfield. Shotgun start at noon! The tournament (Modified Callaway Scramble) includes a bag lunch, prizes and awards, and dinner at the club.
Please note: The field is limited to the first 144 players.
~~~~~~~~~~~~~~~~~~~~~~~~~~~~~~~~~~~~~~~~~
Employment Law 101
April 4
Many supervisors do not understand how their decisions about employee issues can create liability, not only for the agency but also for themselves personally. This program will give supervisors basic information about employment law; plus skills and strategies for managing agency staff that can help to avoid employment litigation.
The Log Cabin

500 Easthampton Road
Holyoke, MA 01040
9am - 3:30 pm
~~~~~~~~~~~~~~~~~~~~~~~~~~~~~~~~~~~~~~~~~
Free On-Demand Webinar
Going Beyond the Gala: Alternative Event
Fundraising Ideas

Network for Good
Want to
learn how the fundraising landscape is changing?
Join this FREE webinar from
Network for Good
and gain new strategies for creating meaningful experiences rather than events.
~~~~~~~~~~~~~~~~~~~~~~~~~~~~~~~~~~~~~~~~~
Opportunities
Behavioral Health Network, Inc.
Berkshire Children & Families
CHD
Collaborative for Educational Services
Community Action Pioneer Valley
NELCWIT
Fitzpatrick, Pam
Klausner-Wise, Jan
Lander, Jo
Moss, Renee
Roth-Howe, Jeff
Suprenant, Linda