Monthly Meetings
See you at the Annual Awards Breakfast
September 20!
COSA Monthly Meetings take place at the WWII Club Banquet Room
50 Conz St.
Northampton
9 - 10:30 AM
SEND COSA NEWS:
Next
Newsletter Submission Deadline
July 29, 2019
JOIN US:
____________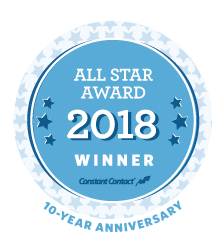 ____________
Nominate a Direct Service Employee or Volunteer
for a
COSA Award!
Nominate a Staff Member or Volunteer to Receive a COSA
Award!
It only takes a few minutes!
The Council of Social Agencies of Hampshire County (COSA) invites you to nominate a direct service worker and/or a volunteer for our annual Awards. The awards are given each year to honor someone who works or volunteers for a human service and/or a community program in Hampshire County*.
What is a Direct Service Worker?
Direct service is about hands-on involvement. A direct service worker works directly with clients in our agencies. A direct service provider's mission is to assist clients with their unmet needs, such as food, shelter, clothing, or medical care.
If you know someone who has demonstrated exemplary achievement and commitment to helping others in need, please complete a
nomination form
. Our selection committee will follow up each nomination with a phone call to elicit additional details. Send or email this form to:
cosahc@gmail.com
~~~~~~~~~~~~~~~~~~~~~~~~~~~~~~~~~~~~~~~~~
The Look4Help Public Resource Directory has LAUNCHED!
We want you to check it out and help us spread the word about it! Please review your program's listing and let us know about any updates that are needed. There's an easy "Add/Update Listing" tab at the top of the Look4Help website so you can let us know of any program changes.
Please go to
www.look4help.org
to check out this fabulous, free, easy to use source of information about MANY community resources in Franklin and Hampshire Counties, the North Quabbin Region, and surrounding areas. There's a keyword search option, as well as an easy guided search through 15 Popular Categories including: Food, Housing, Mental Health, Addiction and Recovery, Health Care, Disability Services, Money, Transportation, Clothing, Diapers, and Household Goods, Legal Help, Employment and Job Training, Family and Children, Seniors, Adult Education, State Agencies (includes direct links to the websites of MANY state agencies)
Look4Help is immensely useful for service providers and for everyone in our community. It includes options to translate the pages into Spanish or Russian. You can easily share the information by printing it out, making a PDF, or sharing a link to the resource listing.
As Community Action's Executive Director Clare Higgins said at yesterday's Look4Help launch event, Look4Help is like a garden that we all can tend to make sure that it includes information that is helpful for everyone in our community. And, we all can share its bounty with folks in our community.

Thanks for spreading the word about Look4Help and for all that you do!
~~~~~~~~~~~~~~~~~~~~~~~~~~~~~~~~~~~~~~~~~
~~~~~~~~~~~~~~~~~~~~~~~~~~~~~~~~~~~~~~~~~
Foundations of Program Evaluation
The recent presentation made to COSA by Rebecca Woodland, PhD was well received and generated tremendous interest in this subject.
If this subject resonates for you, there is a class with Rebecca this fall at UMass f
or individuals from the health, human service, education, non-profit, and social services who want to advance their skills in program evaluation and/or build evaluation capacity in their organization.
Explore the profession of program evaluation.

Discover the fundamental purposes, principles and practices of program evaluation.

Explore modern innovations and professional competencies in program evaluation.

Design a powerful, feasible, evaluation plan.
Students have the option to enroll in this online course through Continuing and Professional Education (CPE) or the University. Non-degree students (i.e. individuals currently NOT enrolled in a UMass degree program) should register through SPIRE for the "CPE" section of the course. Students currently enrolled in a UMass degree program should register through SPIRE in the "University" section of the course.
For more information/register:
~~~~~~~~~~~~~~~~~~~~~~~~~~~~~~~~~~~~~~~~~
Amherst Boys and Girls Summer Camp
The Amherst Boys & Girls Club will be running a Summer Camp this year at our facility at 29 A Cottage Street in Amherst. It will run for eight weeks from 9:30 until 4:30, Monday through Friday. Email ED Tony Poti at
tpoti@amherstbgc.org
, or call 253-1444
~~~~~~~~~~~~~~~~~~~~~~~~~~~~~~~~~~~~~~~~~
Free Downloadable Webinars
~~~~~~~~~~~~~~~~~~~~~~~~~~~~~~~~~~~~~~~~~
Early Childhood Mental Health Roundtable of Franklin,

North Quabbin & Hampshire Counties
Please join us for our July Roundtable!
As discussed at our last meeting, the Roundtable was approached by the Opioid Task Force and United Way to assist and participate in discussing a 2020 Franklin and North Quabbin Project LAUNCH (
Linking Actions for Unmet Needs in Children's Health)
grant application! It will be very interesting to hear about this wonderful opportunity, it's process, be able to give input and determine how we can strengthen their bid.
We will also have some time to share any relevant/important issues, initiatives or happenings that you would like us to support, be aware of and/or pass along.
July 30,
12:00 - 1:30 with Networking to 2:00
DCF Conference Room, Greenfield
~~~~~~~~~~~~~~~~~~~~~~~~~~~~~~~~~~~~~~~~~
Massachusetts Community Health Initiative Funding Webinars

Are you part of a Massachusetts multi-sector partnership, community-based organization, or municipality looking to advance health equity in Massachusetts communities?
Join staff from the MA DPH and Health Resources in Action to learn about two exciting new Massachusetts funds focused on community health and health equity: the Statewide Community Health Initiative (CHI) Fund and the Healthy Aging Fund.
These funds provide capacity and funding in three areas:
Policy, systems, and environmental change approaches
Community Health Improvement Plan (CHIP) processes
Healthy aging
Through the webinars, you will:
Receive information about who is eligible to apply and what may be considered for funding
Understand how to share an idea to be considered for funding
Learn about the funds' history, rationale, investment process, and first funding cycle timeline
Policy, Systems, and Environmental Change Funding Announcement Webinar
August 13, 2019, 2:00 - 3:00 PM |
Register
Healthy Aging Funding Announcement Webinar
August 14, 2019, 11:00 AM - 12:00 PM |
Register
Community Health Improvement Planning Processes Funding Announcement Webinar
August 15, 2019, 12:00 - 1:00 PM |
Register
~~~~~~~~~~~~~~~~~~~~~~~~~~~~~~~~~~~~~~~~~
RSVP Has Found a New Home With Community Action Pioneer Valley!
RSVP of the Pioneer Valley is pleased to announce that, starting July 1st, we will become a program of Community Action Pioneer Valley! Community Action has been one of our partners since 2006, and we are excited to join them as we continue to grow and strengthen RSVP in the years to come.
Here's what you can expect:
Same phone number & website address

Same dedicated staff team

A new way to reach us:
~~~~~~~~~~~~~~~~~~~~~~~~~~~~~~~~~~~~~~~~~
PAID Youth Leadership Summer Academy for youth ages 14-21

This summer, Community Action will be running summer Shout Out, a week-long leadership academy held in both Franklin and Hampshire counties! The program is open to youth ages 14-21, and will help them build leadership skills and get involved in their community. Youth who participate will receive a $100 stipend at the end of the training! This is an amazing opportunity for any young people in the area who are looking for an engaging way to spend time with peers, learn new skills, and make some money this summer.
Franklin County July 16-19, 10a - 3p
Hampshire County July 30- Aug 2, 10a - 3p

~~~~~~~~~~~~~~~~~~~~~~~~~~~~~~~~~~~~~~~~~~
The Bridge

Parenting of Teens
In this 6 week program learn skills to help you communicate effectively with your teen and work actively to guide them to success in adulthood.
Pre-registration is required, and childcare is available. To register or get more information, contact Donna 413-549-0297
Thursdays, 1-3 PM, Starting July 18th
~~~~~~~~~~~~~~~~~~~~~~~~~~~~~~~~~~~~~~~~~~
Opportunities
Amherst Survival Center
Behavioral Health Network, Inc.
Berkshire Children & Families
CHD
Collaborative for Educational Services
Assistant Regional Education Coordinator
Community Action Pioneer Valley
Safe Passage
Mark Your Calendars!

~~~~~~~~~~~~~~~~~~~~~~~~
~~~~~~~~~~~~~~~~~~~~~~~~~~~~~~
Fitzpatrick, Pam
Klausner-Wise, Jan
Lander, Jo
Moss, Renee
Roth-Howe, Jeff
Suprenant, Linda