Monthly Meetings
FEBRUARY 27
Recap of
Dialogues on Race
MARCH 22
The Win-Win of Working with the For-Profit Community
Meetings take place at Berkshire Children & Families
220 Russell St.
Hadley, MA
9:00 AM - 10:30 AM
SEND COSA NEWS:
Next
Newsletter Submission Deadline
November 21, 2017
JOIN US:
____________
Amherst Survival Center
Empty Bowls Dinner
It's time to get your soup on! March 19th!
Early Bird Ticket Raffle:
The first 150 people who purchase tickets to Empty Bowls will be entered into a drawing for a beautiful handcrafted bowl. (People who have already purchased tickets will be included.)
Please join us at The Pub anytime between 4pm to 8pm for a simple, delicious meal and good cheer. You can also take your soup to go!
All proceeds support the programs of the Amherst Survival Center and our community's efforts to fight hunger.



Your Ticket Purchase to Empty Bowls .....
* Advance tickets
allow each guest to select a unique handcrafted bowl donated by a local artist, potter or student, and dine on steaming delicious soup, bread and salad donated by local restaurants, all served up by local "celebrities". The bowl is yours to keep, as is the wonderful experience of coming together to support our community.
* Advance ticket purchases can support the 10th Annual Empty Bowls Match!
When purchasing your advance tickets, additional gifts will be generously matched by Empty Bowls Presenting Sponsor Greenfield Savings Bank (GSB) up to $500.
~~~~~~~~~~~~~~~~~~~~~~~~~~~~~~~~~~~~~~~~~~~~~~~
Celebrates Champions For Our Schools
Join Amherst Education Foundation for an evening of celebration, fun, and food as we honor the 9 principals of the Amherst Regional Public School District and community champion Florence Bank.
Our principal honorees are: Mark Jackson, Patty Bode, Diane Chamberlain, Derek Shea, Lisa Desjarlais, David Slovin, Margot Lacey, Jackie Mendonsa, and Nick Yaffe.
Doors open at 6:00pm with a cash bar followed by dinner and entertainment, including music and trivia.
Proceeds support AEF-funded grants in our public schools!
~~~~~~~~~~~~~~~~~~~~~~~~~~~~~~~~~~~~~~~~~~~~~~~
Big Brothers Big Sisters
8th Annual Daffodil Run
April 28th
The Daffodil Run is a celebration of the strength of young people, mentoring, and our community! Participants can run, walk, and even fundraise to support the work of Big Brothers Big Sisters! The race includes a 10K run and 5K walk/run, with courses that showcase the 50,000 daffodils planted in celebration of the Town of Amherst's 250th anniversary. Both courses are USATF certified.
On race day, Kendrick Park in downtown Amherst is transformed into a festive, family-friendly space with a pre-race warm up, activities for all ages, music, a bounce house, games, free BBQ for participants and more!
Register to walk or run by April 1, 2018 to be guaranteed a free event t-shirt. Registrants may select an adult size moisture-wicking t-shirt or a youth size cotton event t-shirt. On race day, all registrants can present their bib to receive a free post-race lunch.
Signing up for the Daffodil Run is one important step in helping local kids! Step two is raising funds by asking friends and family to support your cause with a donation. When you, or your team, elect to help raise funds for Big Brothers Big Sisters, you give the gift of mentoring to a child facing adversity. Take the next step in helping kids and create your fundraising page when you
register today!
~~~~~~~~~~~~~~~~~~~~~~~~~~~~~~~~~~~~~~~~~~~~~~~
A day full of badminton and fun! This event is a FUND-raiser for DIAL/SELF Youth & Community Services. All participants are competing not only on the courts, but also in who can bring in the most pledges as individuals and teams.
Online registration is open for the 2018 Badminton Bash.
Register here!
Forslund Gym at the Northfield Mount Hermon School Sunday, March 18, 2018.

Event runs from 10:00am - 1pm.
~~~~~~~~~~~~~~~~~~~~~~~~~~~~~~~~~~~~~~~~~~~~~~~
Nonprofit
Excellence Awards
It's time for all who work to make our communities stronger to stand up and be recognized. Nominations are being accepted for
Nonprofit Excellence Awards
until March 2
.
Nominations of exceptional individuals and organizations are being accepted in six areas: Advocacy, Collaboration, Innovation, Leadership, Small Nonprofit, and Young Professionals.
~~~~~~~~~~~~~~~~~~~~~~~~~
~~~~~~~~~~~~~~~~~~~~~~

Talking, singing, playing and reading with your child all build early reading skills. Join us to learn how you can do more of these activities with your child and how these and other everyday interactions with your child provides preparation for reading.
Dates and Locations:
* March 8, 10 - 11:30 am, Ware Family Center (Register by 3/1/)
* March 29, 10 - 11:30 am, S. Hadley Family Ctr.(Register by 3/22)
* April 9, 9:30 - 10:30 am, Pelham Public Library (Register by April 2)
Talking, singing, playing and reading with your child all build early reading skills. Join us to learn how you can do more of these activities with your child and how these and other everyday interactions with your child provides preparation for reading.
Dates and Location
* Mar. 13, 10:00 - 11:00 am
, Westhampton Library (Register by
Mar 6
)
* Mar. 16, 10:00 - 11:0 0am

, Anne T. Murphy School, Williamsburg (Register by

Mar 9

)
* Apr. 2, 10:00 - 11:30 am

, Warren Community Elementary School (Register by

Mar 26

)
Being a grandparent can bring its own challenges (and joys), different from those of parenting. This is an opportunity for grandparents to connect with others, discuss their experiences and feel supported.
Dates and Location
* March 20, 10:00 - 11:30 am
, Palmer Monson Family Network (Register by
Mar 13)
~~~~~~~~~~~~~~~~~~~~~~~~~~~~~~~~~~~~~~~~~~~~~~~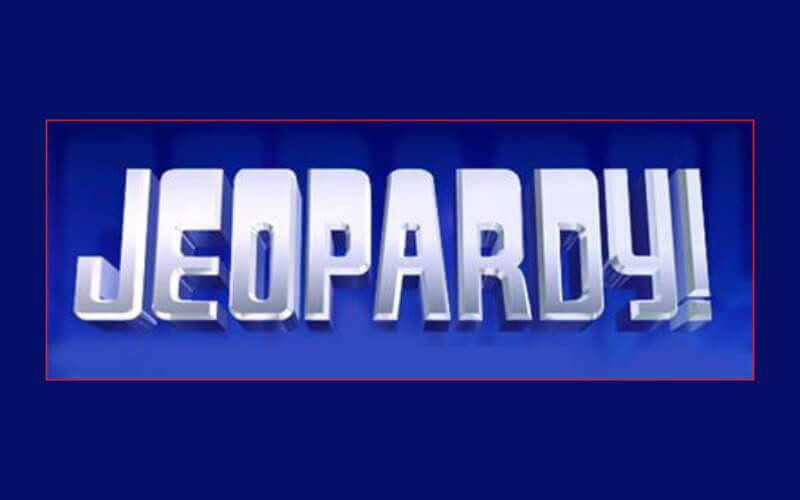 Northwest District Attorney's
Senior Savvy Jeopardy!
Join Northwest District Attorney Dave Sullivan for Senior Saavy Jeopardy, a fun, interactive, computerized game designed to test your knowledge about scams, protecting your finances and consumer issues. There will be prizes!
March 6
Erving Senior Center
1 Care Drive, Erving - 1 pm
March 8
South Hadley Senior Center
45 Dayton St, South Hadley - 10:45 am
~~~~~~~~~~~~~~~~~~~~~~~~~~~~~~~~~~~~~~~~~~~~~~~

Human Service Forum
Supported Decision-Making:

Eliminating the Need for Guardianship
March 6th


Inspired by the United Nation's Convention on the Rights of People with Disabilities, nations in every part of the world are actively and creatively changing their laws to eliminate unnecessary forms of substituted decision-making. Supported decision-making provides an exciting and effective alternative to guardianship for people regardless of their age or the nature or extent of their disability. Supported decision-making projects have emerged in dozens of nations, including the United States where Western Massachusetts has led the way.
~~~~~~~~~~~~~~~~~~~~~~~~~~~~~~~~~~~~~~~~~~~~~~~

Civics Fest 2018!
It's time for all ages to start thinking about CivicsFest 2018! The League of Women Voters and Rep. Goldstein-Rose have planned a fun-filled event building off last year's successful first CivicsFest.
This year's will be April 6
th
at Amherst Regional HS, and you can start registering teams already (in fact, the earlier the better). Go to
LWVAmherst.org
to sign up!
This year's competition will include trivia, the debates which were so popular last year, and a new "creative policy" section which the top trivia teams will advance to. Those teams will be tasked with coming up with proposed solutions to real-life issues or questions on our 2018 event theme: Public Education. There will also be some food, and short performances interspersed with the competitions, so bring friends to watch!
~~~~~~~~~~~~~~~~~~~~~~~~~~~~~~~~~~~~~~~~~~~~~~~

Community Action
Free Tax Assistance
Our Free Tax-Assistance Program helps taxpayers with lower incomes maximize their tax refund or reduce their taxes due. Prepared by IRS-certified volunteers, taxes are filed electronically, allowing most taxpayers expecting refunds to receive their money within 5 to 10 days of filing. Volunteers are trained to look for specific eligibility requirements in order to help participants take advantage of the Earned Income Credit and the Child Tax Credit, and more -- credits that can garner significant refunds for working families and individuals. Services are offered February through April.
For an appointment, a
ll taxpayers must be screened by phone, even if we have done their taxes before.
To request a call to schedule an appointment:
Call
413-376-1136
or
Complete the webform
~~~~~~~~~~~~~~~~~~~~~~~~~~~~~~~~~~~~~~~~~~~~~~~

Supermarket Tours with Cooley Dickinson Hospital
Walk the aisles of Stop & Shop on these healthy food tours, in search of diabetic-friendly meal options. The program is free, but you must register in advance as tour size is limited. People living with diabetes and their families are encouraged to attend.

Tuesday, March 6 - Northampton Stop & Shop
~~~~~~~~~~~~~~~~~~~~~~~~~~~~~~~~~~~~~~~~~~~~~~~

Friends of Children
Bagel Breakfasts
So much has changed this year. At Friends of Children, we believe that deep and meaningful ties in our communities are vital to our work and health. We want to get to know our neighbors better- to get to know YOU. That's why we are launching a series of meet and greets over morning coffee and treats. Each conversation will feature the work and impact of one of our program areas, and provide an opportunity to talk togetherabout how to make our community a better place for children and young people involved in the child welfare system, and for ourselves.There is no cost to attend, but you must
RSVP
. Coffee and treats are on us!
Wednesday, March 21, 8-9:30 am
featuring COURT APPOINTED SPECIAL ADVOCATES
~~~~~~~~~~~~~~~~~~~~~~~~~
~~~~~~~~~~~~~~~~~~~~~~

FREE WEBINAR
Cybersecurity for Nonprofits
Tuesday, February 20, 2 pm
What is
cybersecurity
? Does your organization have
cybersecurity policies in place which staff know and understand? Do you know how to move forward to ensure you're safeguarding critical data and complying with global privacy standards?

Hear from cybersecurity experts and learn steps you can take to identify your risks and take action to help protect your organization.

Learn practical tips on how to train your staff to reduce risks and how best to manage recovery if your data is compromised.

REGISTER
~~~~~~~~~~~~~~~~~~~~~~~~~~~~~~~~~~~~~~~~~~~~~~~
Opportunities
Behavioral Health Network, Inc.
Berkshire Children & Families
CHD
Collaborative for Educational Services
Community Action
Franklin Hampshire Career Center
P/T Workshop Coordinator
Literacy Project
Musante Health Center
Safe Passage
Service Net
This list is being updated during our Membership Drive.
A Positive Place
Amherst Community Connections
Amherst Education Foundation
Amherst Housing Authority
Amherst Survival Center
Behavioral Health Network, Inc.
Berkshire Children and Families
Center for New Americans
Central Hampshire Veterans Services
CHD
Child Care of the Berkshires, Inc.
Collaborative for Education
Community Action!
Community Foundation of Western MA
Cooley Dickinson Hospital
Community Legal Aid
Core Brilliance Academy
Craig's Doors
DIAL/SELF Youth and Community Services
Family Outreach of Amherst / CHD
Fitzpatrick, Pamela
Franklin Hampshire Career Center
Massachusetts Nonprofit Network
Northampton Survival Center
Northwestern District Attorney's Office
Pathlight, Inc.
Peterson, Kristin
Pioneer Valley Habitat for Humanity
Representative Solomon Goldstein Rose
Representative Steve Kulik
Roth-Howe, Jeffrey
RSVP of the Pioneer Valley
Safe Passage
ServiceNet, Inc.
Smith College
Stavros Center for Independent Living
Trauma Institute and Child Trauma Institute, Inc.
United Arc, Inc.
United Way of Hampshire County
Valley Community Development Corp.
Wayfinders, Inc.
Western MA Network to End Homelessness