Monthly Meetings
May 30
Provider's Fair!
That will be the last meeting until we meet again in September!

COSA Monthly Meetings take place at the WWII Club Banquet Room
50 Conz St.
Northampton
9 - 10:30 AM
SEND COSA NEWS:
Next
Newsletter Submission Deadline
Feb. 4, 2019
JOIN US:
____________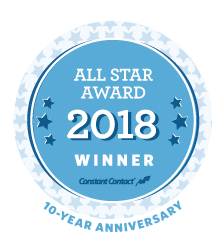 ____________
Nominate a Direct Service Employee or Volunteer
for a
COSA Award!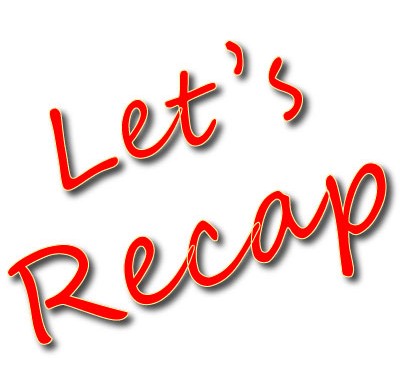 COSA Meeting
RECAP
The FUNdamentals of
Program Evaluation
Did you miss the COSA meeting with

Rebecca H. Woodland, Ph.D.,Co-Director of the Center for Education Policy in the College of Education at UMASS Amherst? It was a great meeting!
~~~~~~~~~~~~~~~~~~~~~~~~~~~~~~~~~~~~~~~~~
COSA Provider's Fair!
Last Chance to Register
Here are a few helpful details about the event:
Location: WWII Club, 50 Conz St. in Northampton
Parking: Plenty of parking on both sides of the building!
Tables: Registrants will have a 4' table and 2 chairs reserved.
Time: 9:00 to 10:30am, our regular COSA Meeting time
Set-Up: 8:15 and 8:45. Ideally you should be ready by 8:50am.
Food: Coffee and bagels will be provided as usual.
Fee: Free for members. Non-Members $35 which can be applied to a membership after.
If you have any questions or concerns,
~~~~~~~~~~~~~~~~~~~~~~~~~~~~~~~~~~~~~~~~~
PV Habitat For Humanity
Flamingo Challenge!
In celebration of Pioneer Valley Habitat's 30th year, Florence Bank has put a challenge forward to match each dollar that Pioneer Valley Habitat raises, up to $10,000, between now and June 30, 2019.
By embracing the $30 Flamingo Challenge, you will help us reach that goal while raising awareness about the work of Pioneer Valley Habitat for Humanity.

Here's how you help:
Make a contribution of $30 or more. Mail checks to Pioneer Valley Habitat for Humanity PO Box 60642 Florence, MA 01062, or give online now. You will be given a plastic lawn flamingo and folder with information.
Pass along the challenge. Within 30 hours, choose someone you think would enjoy being part of The Flamingo Challenge...a neighbor, friend, family member, your favorite politician or public figure, your teacher or dentist. Add your name to the flock list on the inside of the folder. Then bring (and install) your flamingo and this packet to roost on their front yard...and now you are an official member of the Pioneer Valley Habitat flock!
~~~~~~~~~~~~~~~~~~~~~~~~~~~~~~~~~~~~~~~~~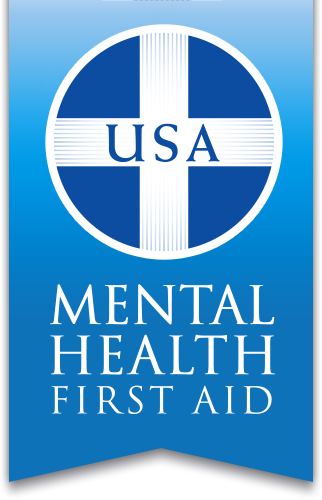 LAST CALL
An Opportunity to be
Certified to Teach
Youth Mental Health First Aid
Youth Mental Health First Aid is designed to teach parents, family members, caregivers, teachers, school staff, peers, neighbors, health and human services workers, and other caring citizens how to help an adolescent (age 12-18) who is experiencing a mental health or addictions challenge or is in crisis.
Instructors train people in their communities in YMHFA from a national curriculum.
This expedited instructor training is being offered locally July 9-11 at a significantly reduced price. The fee of $2,000 will be reduced to $200* per participant thanks to funding support from a SAMHSA grant. You must be able to attend all three days.
Once certified, instructors must teach the course at least three times per year to maintain their certification with the National Council of Behavioral Health. Please only apply if you feel you can meet this commitment.
~~~~~~~~~~~~~~~~~~~~~~~~~~~~~~~~~~~~~~~~~
Family Outreach of Amherst's 16th Annual
Light Up The Night!

The 16th annual Light Up the Night! will take place on Friday, June 14th, 2019, 5:30PM at the home of Betsy and Bruce McInnis,
76 Lincoln Avenue, Amherst
Be a part of this special event that has raised over $650,000 to support the amazing work FOA does for local struggling families
We will have delicious fresh food, tempting cocktails, a live and silent auction and great tunes with DJ Peter Michaels!
Tickets are $100, $150 and $250. For more information and to purchase tickets,
click here
.
~~~~~~~~~~~~~~~~~~~~~~~~~~~~~~~~~~~~~~~~~
Did You Know About the Free Foot Clinic at the Amherst Survival Center?
It's primarily by appointment only - people should call 413-549-3968 x102. Appointments are about 15 minutes long and folks should come 15 minutes early and be willing to wait a bit (if needed) as we're still getting the swing of things. While people are here they can enjoy our lunch, shop in our Community Store and/or accessing our Food Pantry and Fresh Food Distribution Program.
Appointments start at 11AM and go through 2:45PM
~~~~~~~~~~~~~~~~~~~~~~~~~~~~~~~~~~~~~~~~~
CCRT May and June Healing Arts
LGBTQ+ and Allies Yoga
Whether you're just starting or practice regularly, you are welcomed to the last yoga sessions in our series with options & variations to support your body & experience. Classes provide a vinyasa style flow of physical postures guided by themes of yoga & Buddhist philosophy. Facilitated by Jena Duncan, a trauma-informed certified yoga instructor.
May 28th at CCRT, One Arch Place, 2nd fl. Greenfield
June 25th at Indigo Yoga, 45 Main St. in Florence.

Sessions run from 5:30 - 6:30 p.m.

Soul Medicine-Body Wisdom
Well-being for body, mind, & spirit with craniosacral therapy - a gentle, hands-on approach to lessen stress, alleviate pain, & reduce the effects of trauma on the body. Provided by Susan Maycock, M.S., trained in contemporary Energy Medicine &
Ancient Healing Arts. Register for one session only, please. Priority for those who have not attended before.
May 29th or June 26th
CCRT, One Arch Place Main Entrance, 2nd floor- Greenfield
Individual 50-minute sessions at 9:30 a.m. and 10:30 a.m.
Channel Your Power
Estelle will provide focused movements, including stance and vocalization, to overcome feelings of powerlessness and achieve self-mastery. It will also be a safe space for cathartic release and accessing power in community.
June 5th 10:00 a.m. - 12:00 p.m.

Box Your Way Fit - 158 Main St, 2nd Floor, Suite 9, Greenfield
Please note a flight of stairs is required, there is no elevator
All CCRT services are free & confidential.
Space is limited, registration is requested
Contact us to reserve your place: (413) 773-5090 or CCRT@csoinc.org.

~~~~~~~~~~~~~~~~~~~~~~~~~~~~~~~~~~~~~~~~~
3rd annual Housing/Homelessness Resource Fair for providers
At last year's event, we had roughly 200 people and 60 providers attending - from all 4 counties and spanning every sector (e.g., community colleges, hospitals and health care centers, domestic violence, mental health and child care providers and of course shelter and housing providers).
An introduction and welcome to our Western MA State legislators will take place between 9:30 and 10 am.
June 10th from
9:30 am - 12:30 pm at
Holyoke Community College,

Kittredge Center, Room 301
~~~~~~~~~~~~~~~~~~~~~~~~~~~~~~~~~~~~~~~~~~
Network For Good eGuide - Free
How to Engage and Activate Your Nonprofit Board
A board can literally make or break a nonprofit's fundraising program. That's why it is invaluable for you to develop a clear vision of what you want your board to do-and give them the tools to meet those expectations. Use the methodology in this guide to engage and activate your board members to become successful advocates, donors, stewards, and ambassadors for your organization.
~~~~~~~~~~~~~~~~~~~~~~~~~~~~~~~~~~~~~~~~~~
Manufacturing Training Information Session
Do you like working with computers and making things with your hands? If so, you could train to become a skilled precision machinist!
If you are stuck in a job making $12 - $14 per hour and would like to be earning $15 - $20 per hour after just 12 weeks of training, attend o
ur next Manufacturing Training Information Session on Monday, June 3, 2019 at 3:00 pm at the Franklin Hampshire Career Center, One Arch Place in downtown Greenfield .
The next Manufacturing Training cycle begins in September, 2019
. Applicants will find out how to qualify for grant funding at the information session.
Over the past six years, the Manufacturing Skills Initiative (MSI) - a partnership between GCC and the Franklin Hampshire Workforce Board - has graduated nearly 150 adults from the CNC Operator training program and maintains a 90% job placement rate.
~~~~~~~~~~~~~~~~~~~~~~~~~~~~~~~~~~~~~~~~~
Valley CDC
June First-Time Homebuyer Series
Valley CDC and Florence Bank are sponsoring the June First-Time Homebuyers Series on June 5, 12, 19 and 26
Classes take place at the Florence Savings Bank, 85 Main St in Florence from
6 - 9 PM
~~~~~~~~~~~~~~~~~~~~~~~~~~~~~~~~~~~~~~
HSF Upcoming Event
Healthy Boundaries for Direct Care Workers- How to help other people without getting hurt yourself
June 12, 9 am - 12:30 pm Delaney House
Direct Care workers build relationships with their clients that are both personal and incredibly complex. An essential component of maintaining a successful, healthy relationship is setting and respecting client boundaries.
But what about staff boundaries?
Through group discussion, small group exercises, and role-play scenarios, this interactive workshop will cover topics such as resetting and refocusing boundaries, acknowledging emotions, relatable experience, and self-care strategies. As a direct care worker, your own personal experiences and emotions are a part of the work. How you use those stories is incredibly critical in building a connection, establishing a boundary, and maintaining your own physical, mental, and emotional health.
~~~~~~~~~~~~~~~~~~~~~~~~~~~~~~~~~~~~~~~~~
Opportunities
Behavioral Health Network, Inc.
Berkshire Children & Families
Cancer Connection
CHD
Collaborative for Educational Services
Community Action Pioneer Valley
MassHire Franklin Hampshire Career Center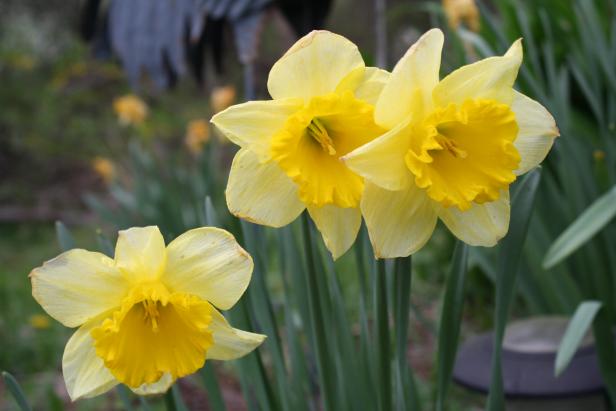 Mark Your Calendars!

May 21 - ECMH Roundtable
May 30
-
COSA Provider's Fair
~~~~~~~~~~~~~~~~~~~~~~~~
~~~~~~~~~~~~~~~~~~~~~~~~~~~~~~
Fitzpatrick, Pam
Klausner-Wise, Jan
Lander, Jo
Moss, Renee
Roth-Howe, Jeff
Suprenant, Linda