Monthly Meetings
See you at the Annual Awards Breakfast
September 20!
COSA Monthly Meetings take place at the WWII Club Banquet Room
50 Conz St.
Northampton
9 - 10:30 AM
SEND COSA NEWS:
Next
Newsletter Submission Deadline
June 24, 2019
JOIN US:
____________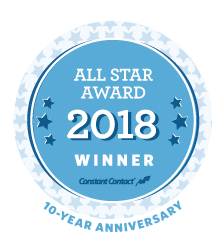 ____________
Nominate a Direct Service Employee or Volunteer
for a
COSA Award!
An Update From COSA
COSA will not hold regular monthly meetings during the summer. We are looking forward to a fabulous line-up of speakers for the Fall.
Our next event will the the Annual Award Breakfast on September 20th. You won't want to miss this one! It will be held in Amherst at the Inn on Boltwood and our guest speaker is Senator Jo Comerford. We will be accepting nominations through the summer, so nominate someone today!
Our newsletter will be sent every 3 to 4 weeks as events and opportunities dictate.
Our monthly meetings will begin again on October 17.
Through Her Eyes
Call For Presenters
Are you interested in leading the conversation around improving the quality of care for at-risk or traumatized girls and young women?
We are accepting proposals for breakout workshops.
Share your knowledge with people who engage directly with girls and young women, including educators, social workers, direct care staff, family members, and concerned citizens - agents of positive change in our communities. Please submit your proposal by June 25th for consideration.
~~~~~~~~~~~~~~~~~~~~~~~~~~~~~~~~~~~~~~~~~
Valley CDC
July First-Time Homebuyer Series
Valley Community Development and Berkshire Bank are sponsoring the July First-time Homebuyers Series.
Thursdays, July 11, 18, 25, and Aug. 1, 6:00-9:00 pm
Easthampton Municipal Building, 50 Payson Ave, Second Floor
~~~~~~~~~~~~~~~~~~~~~~~~~~~~~~~~~~~~~~~~~
City of Northampton
Leonard Street at Haydenville Road
Public Forum
WHAT: A community walking visit to collect input on the proposed improvements at the intersection of Leonard Street and Haydenville Road to address speeding (especially southbound) and the resulting threats to pedestrian safety on Leonard Street.
WHERE: Leonard Street just southwest of Haydenville Rd.
WHEN: 9:00 AM Saturday June 29, 2019
WEATHER: We will meet even a light rain. We will reschedule if the weather is horrible.
WHY: We are working on our work program and want to see if we should be considering any changes.
WHO: Anyone interested. Please help get the work out and forward this to your own email lists.
YOUR voice matters: As a result of a similar forum we held last March, we are currently working on paving the northerly 1,000 feet of the gravel section of the MassCentral Rail Trail in Leeds.
~~~~~~~~~~~~~~~~~~~~~~~~~~~~~~~~~~~~~~~~~
3 Steps to Board
Recruitment Success

Free Downloadable Webinar
Do you struggle to find the right board member prospects you need to advance your mission?
Studies show this is one of the most difficult challenges nonprofit leaders face. On this webinar, Mary Hiland, Ph.D., will share 3 key steps you must take to create an ongoing pipeline of great board member prospects.
~~~~~~~~~~~~~~~~~~~~~~~~~~~~~~~~~~~~~~~~~
2019 Pioneer Valley Regional Meeting
We invite you to join us for our free Pioneer Valley Regional Meeting on
Thursday, July 25 from 9:30 am to 12:00 pm in Springfield, MA
.
Every year, the
Massachusetts Nonprofit Network
(MNN) hosts free Regional Meetings across the state for nonprofits to network, share best practices, and collaborate on issues important to the sector.
This year's meetings will provide a membership update and will review new and expanded member services and programs to ensure that nonprofit members are taking advantage of all of their memberships benefits. The update will give non-member nonprofits the best possible reasons to join our network.
In addition, the meetings will feature a presentation and discussion on the reasons why a complete Census count is important for Massachusetts, the challenges facing the 2020 Census in particular, and the role that nonprofits can play to help ensure an accurate count.
We will also discuss other policy updates and provide some time for informal networking.
These meetings are free and open to all nonprofits.
Thursday, July 25, 2019, from 9:30 am-12:00 pm

Where: Community Foundation of Western Massachusetts, 333 Bridge Street, Springfield, MA
~~~~~~~~~~~~~~~~~~~~~~~~~~~~~~~~~~~~~~~~~
Public Relations Strategies
Get your story told and make magic happen!
Public relations has changed significantly over the years. This hands on workshop will address those changes and help you learn new ways to get your story told and build new relationships. Learn how to create stories that inspire and engage. Remember that "All our dreams can come true, if we have the courage to pursue them" (Walt Disney). Join this workshop and bring new life to your public relations strategy, tasks and technology.
Wednesday, June 26, 2019 from 9:00 AM to 12:00 PM EDT
~~~~~~~~~~~~~~~~~~~~~~~~~~~~~~~~~~~~~~~~~
The Promise of Technology: Delivering a Donor-Centered Experience in a Complex World

Join us as we discuss results emerging from both the ONE HUNDRED Influencers in Philanthropy and the 2019 Giving USA reports.
We will explore how leaders in philanthropy are embracing technology
in its various forms to advance internal operations, to become more effective fundraisers and to create more engaging experiences for donors and stakeholders. We will discuss key steps your organization can take to unlock its philanthropic potential through accessible technological advances. June 25th
~~~~~~~~~~~~~~~~~~~~~~~~~~~~~~~~~~~~~~~~~
You are invited to The Lumber Yard Open House Celebration!

Please join us for an open house celebration of The Lumber Yard. On the site of the former Northampton Lumber Company, Valley Community Development and Way Finders have co-developed a mixed-use property that provides Northampton with 55 new one, two, and three-bedroom affordable homes and 5,400 square feet of street-level commercial space. Located at 256 Pleasant Street, The Lumber Yard reflects the values and ideals of the community, and provides walkable access to downtown Northampton, public transportation, Amtrak, and the rail trail.
Friday, June 28th , 1-3 p.m.
The Lumber Yard, 256 Pleasant Street, Northampton
~~~~~~~~~~~~~~~~~~~~~~~~~~~~~~~~~~~~~~~~~~
~~~~~~~~~~~~~~~~~~~~~~~~~~~~~~~~~~~~~~~~~~
Opportunities
Amherst Survival Center
Behavioral Health Network, Inc.
Berkshire Children & Families
CHD
Collaborative for Educational Services
Community Action Pioneer Valley
Literacy Project
Safe Passage
Fitzpatrick, Pam
Klausner-Wise, Jan
Lander, Jo
Moss, Renee
Roth-Howe, Jeff
Suprenant, Linda