Monthly Meetings
See you at the Annual Awards Breakfast in September!
COSA Monthly Meetings take place at the WWII Club Banquet Room
50 Conz St.
Northampton
9 - 10:30 AM
SEND COSA NEWS:
Next
Newsletter Submission Deadline
June 10, 2019
JOIN US:
____________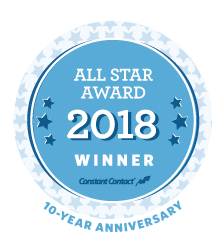 ____________
Nominate a Direct Service Employee or Volunteer
for a
COSA Award!
Cooley Dickinson Healthcare
2019 Community Health Needs Assessment forum

Learn about the preliminary results of the 2019 Community Health Needs Assessment

Participate in selecting priorities

Recommend goals and actions to improve community health

Network with other community members
A light supper will be offered
Registration is not required
Thursday, June 20, 2019 5 - 7 pm
Dakin Conference Room Cooley Dickinson Hospital
30 Locust Street, Northampton, MA
Questions and comments may be directed to JHarness@cooleydickinson.org
~~~~~~~~~~~~~~~~~~~~~~~~~~~~~~~~~~~~~~~~~
~~~~~~~~~~~~~~~~~~~~~~~~~~~~~~~~~~~~~~~~~
Massachusetts Community Health Initiative Funds Regional Engagement Sessions

Are you working on racial justice to help improve health equity in your community? Is your organization concerned about how issues like poor housing or educational opportunities are impacting the health of your family and friends?
Join staff from the Massachusetts Department of Public Health, Health Resources in Action and Advisory Committee members for an overview of two exciting new Massachusetts funds focused on community health. These funds are the Statewide Community Health Initiative (CHI) Fund and The Healthy Aging Fund.
By attending one of the sessions, you have the opportunity to:
Learn about the funds' history, rationale, investment process, and timeline
Network with others in your community and find potential collaboration partners to strengthen your work
Identify and contribute ideas for community-based initiatives that align with upcoming funding opportunities.
Western Region sessions!
Smith College
Conference Center 49 College Lane Northampton,
June 11
5 - 7:30pm
Register
Berkshire Community College
Student Center Café 1350 West Street Pittsfield,
June 17
5 - 7:30pm
Register
Questions? Contact StatewideCHIFund@hria.org or HealthyAgingFund@hria.org

~~~~~~~~~~~~~~~~~~~~~~~~~~~~~~~~~~~~~~~~~
Nonprofit Awareness Day:
A Celebration of Excellence

On Monday, June 3, hundreds of nonprofit and business leaders, along with elected officials, will celebrate the work of the nonprofit sector and raise awareness of causes throughout the state at MNN's celebration of
Nonprofit Awareness Day: A Celebration of Nonprofit Excellence
, presented by
Citizens Bank
.
The highlight of the celebration, the
Nonprofit Excellence Awards
, will be presented to six nonprofit organizations and employees that exemplify the most innovative, creative, and effective work being done throughout the Commonwealth.
Join us for this special event to celebrate and honor the impact of our sector!
9:30am Registration and networking
10:00am Award program
12:00pm Lunch, Optional Lobby Day begins
Event price (includes lunch):
MNN Nonprofit Members- $55
Non-Member Nonprofit- $70
MNN Affiliate Members*- $85
~~~~~~~~~~~~~~~~~~~~~~~~~~~~~~~~~~~~~~~~~
Solstice Dinner

Farm Celebration and Local Food Feast

Wheelhouse
will return to the Northampton Community Farm for another glorious 4-course gourmet dinner sourced from local farms, featuring those we lease land to and others who sell at our
Tuesday Market
. Arrive on time for a short guided tour of our 290-plot Community Garden, Giving Garden, and Sawmill Herb Farm with
Grow Food Northampton
Executive Director, Clem Clay. (Check out our
blog post
and the Hampshire Daily Gazette's
article
on our June, 2017, dinner!)
BYOB: No alcohol will be served, but you are welcome to bring your own beverage.
June 20, 2019
5:30 PM - 8:30 PM
Grow Food Northampton Organic Community Garden
140 Meadow Street, Northampton
~~~~~~~~~~~~~~~~~~~~~~~~~~~~~~~~~~~~~~~~~
How the New Tax Law is Impacting Nonprofits

Free Downloadable Webinar
It's been over a year since the Tax Cut and Jobs Act (TCJA) became a law.
Many predicted detrimental consequences for the nonprofit sector, mainly due to a significant increase in the standard deduction. This increase would make the threshold for deducting charitable gifts difficult to meet for many donors, causing great concern that the industry would experience significant decreases in charitable giving.
Flash forward one year...

What impact has it had on nonprofits?
During this webinar, we'll dive into the new tax laws; how they're impacting nonprofits; what you can expect; and what you should know
~~~~~~~~~~~~~~~~~~~~~~~~~~~~~~~~~~~~~~~~~
Community Foundation of Western MA Grants for Food and Shelter Organizations
Thanks to an anonymous gift to CFWM,
we have $90,000 of funding available for 2019 Capital Grants
for organizations who provide vital food and shelter assistance in our region.
Every day across our Valley, many of these efforts are made possible by community centers, faith-based organizations, food pantries, and other small, grassroots groups who make a huge difference for those in need.


~~~~~~~~~~~~~~~~~~~~~~~~~~~~~~~~~~~~~~~~~
HSF June Breakfast
Drug overdose deaths continue to increase!
Join us for a look at the current state of the opioid crisis and how is continues to effect Massachusetts.

From 1999 to 2017, more than 700,000 people have died from a drug overdose.
Around 68% of the more than 70,200 drug overdose deaths in 2017 involved an opioid.
In 2017, the number of overdose deaths involving opioids (including prescription opioids and illegal opioids like heroin and illicitly manufactured fentanyl) was 6 times higher than in 1999.
On average, 130 Americans die every day from an opioid overdose.
Wednesday, June 19, 2019 from 8:00 AM to 9:30 AM
The Delaney House

3 Country Club Road,

Holyoke



~~~~~~~~~~~~~~~~~~~~~~~~~~~~~~~~~~~~~~~~~
Hope And Healing Breakfast To Benefit The Children's Advocacy Center Of Franklin County And North Quabbin Region
Join us for the Hope and Healing Breakfast on June 14, 2019, 7:30 a.m. at Greenfield Community College to Support the Children's Advocacy Center. Learn how the Children's Advocacy Center transforms the lives of children we serve and why we need your support.
A personal story will be shared to demonstrate the importance of a Children's Advocacy Center. Awards will be given to Community Members who have supported the CAC and an award to a Champion Of Children. There will also be singing by the students of Federal Street School.
There is no cost to attend the Breakfast but you will be asked to make a donation to support the Center.
If you are interested in attending or becoming a sponsor, please contact Irene Woods at
info@cacfranklinnq.org
~~~~~~~~~~~~~~~~~~~~~~~~~~~~~~~~~~~~~~~~~
Annual VA Mental Health Summit

The purpose of the Summit is to enhance the mental health and well-being of Veterans and their family members through increased collaboration between the VA and the local mental health community. The goal is to
engage in active dialogue on how as a community we can address suicide prevention and the mental healthcare needs of Veterans and their families
.
This year our focus is on the vital role that faith communities play as partners in mental health recovery, early intervention,
suicide prevention
and postvention. Keynote presentations will be offered by two clergy members with relevant and unique experience in suicide prevention and recovery. Following our speakers, will be a Veteran lead panel discussion. Attendees will also have the opportunity to network with VA CWM Mental Health staff and learn about the many services we provide, and to explore opportunities for partnerships and collaboration in our goal to provide the best care possible to Veterans.
June 4, 2019, from 9:00 a.m. to 2:30 p.m.,
Delaney House,
3 Country Club Road, Holyoke
~~~~~~~~~~~~~~~~~~~~~~~~~~~~~~~~~~~~~~~~~~
Opportunities
Behavioral Health Network, Inc.
Berkshire Children & Families
CHD
Collaborative for Educational Services
Community Action Pioneer Valley
Literacy Project
Safe Passage
Mark Your Calendars!

~~~~~~~~~~~~~~~~~~~~~~~~
~~~~~~~~~~~~~~~~~~~~~~~~~~~~~~
Fitzpatrick, Pam
Klausner-Wise, Jan
Lander, Jo
Moss, Renee
Roth-Howe, Jeff
Suprenant, Linda