Monthly Meetings



DECEMBER 19

Victims of Crime







JANUARY 25

Serving Our Younger Aging Population
FEBRUARY 27
Recap of
Dialogues on Race
Meetings take place at Berkshire Children & Families
220 Russell St.
Hadley, MA
9:00 AM - 10:30 AM
SEND COSA NEWS:
Next
Newsletter Submission Deadline
November 21, 2017
JOIN US:
____________
COSA Meeting
RECAP
Keeping Our Undocumented
Neighbors Safe
Please take a minute to read over the notes from our last meeting. Learn about the efforts being made to help undocumented immigrants. Be informed so you can help!
~~~~~~~~~~~~~~~~~~~~~~~~~~~~~~~~~~~~~~~~~~~~~~~

Big Brothers Big Sisters
37th Annual Northampton Winter Craft Fair
Join CHD Big Brothers Big Sisters of Hampshire County and shop for a cause at the Northampton Winter Craft Fair! Shop for beautifully handcrafted items made by 90 juried artisans, enjoy food from Nancy Jane's, and shop our children's book sale for pre-loved books at bargain prices! Parking is FREE, admission is $4 and supports the work of CHD Big Brothers Big Sisters of Hampshire County.
Saturday, December 2nd 9:30 a.m. to 4:30 p.m.
Sunday, December 3rd 9:30 a.m. to 4:00 p.m.
~~~~~~~~~~~~~~~~~~~~~~~~~~~~~~~~~~~~~~~~~~~~~~~

Pioneer Valley Habitat for Humanity The 6th Annual Gingerbread Build

What a great time to duck out of the cold for a little indoor construction! Have you registered yet for Gingerbread Build? Have fun with a group of friends, colleagues, family members, unleash your inner architect, win a fabulous prize! We supply the gingerbread and buttercream mortar, you bring whatever else is needed to construct the gingerbread home of your dreams.
Saturday, December 9, 1:00-4:00 pm
at the Eastworks Building in Easthampton

~~~~~~~~~~~~~~~~~~~~~~~~~~~~~~~~~~~~~~~~~~~~~~~

Human Service Forum
Managing a Multigenerational Workforce

Balancing the needs and desires of the four generations now making up our workforce is a tall order. Making them happy and productive, OMG! Starting with recognizing and appreciating the traits associated with each generation this interactive workshop will present strategies aimed at improving communication and promoting team work across generational lines. Returning to some basic communication skills and borrowing from strategies to build one's emotional intelligence participants will walk away with a formula for better seeing what each team member brings to the work place and how to improve your, their, and the entire team's productivity.
Tuesday, December 12, 2017 from 9:00 AM to 3:00 PM

8 Atwood Drive, Northampton
~~~~~~~~~~~~~~~~~~~~~~~~~~~~~~~~~~~~~~~~~~~~~~~

Are you passionate about education, youth, the arts and social justice? Join the DIAL/SELF AmeriCorps Team!

DIAL/SELF AmeriCorps has 2 six-month full-time youth service opportunities which will begin in January and continue through June 2018. AmeriCorps members create positive youth development opportunities in schools and local agencies throughout the Pioneer Valley of Western MA. Members gain practical experience and build leadership skills that transfer across careers and vocations, particularly those related to education, youth work, arts, social justice, nonprofits and community work. Applications will be reviewed in December.
Position #1:
Site Coordination Assistant at the Collaborative for Educational Services

Position #2:
Teacher/Tutor/Program Assistant at North Star: Self-Directed Learning for Teens

~~~~~~~~~~~~~~~~~~~~~~~~~~~~~~~~~~~~~~~~~~~~~~~

Tapestry Providing HIV Prevention Medicine PrEP
Starting

December 1, 2017

, Tapestry, formerly Tapestry Health, will be providing PrEP, the HIV prevention medication, at all six of their health clinics across Western MA. By adding this new medicine to its services, Tapestry is ensuring that everyone will have access to highly effective medicine to reduce their risk of getting HIV, regardless of their income or ability to pay for care. As with all of Tapestry's clinical services, people will only pay what they are able to afford to receive PrEP. This important local public health development coincides with World AIDS Day, a day dedicated to fighting the spread of HIV, keeping people with HIV healthy, and remembering those lost to an AIDS-related illness.
PrEP, or pre-exposure prophylaxis, is a daily medication that helps to reduce the risk of getting HIV, even if your partner may be HIV positive. PrEP works best when it is combined with condoms and other prevention methods and is more than 90 percent effective in protecting against HIV when taken correctly and consistently.
For more information on where they are located or how to make an appointment to receive PrEP, please visit
www.tapestryhealth.org
.
~~~~~~~~~~~~~~~~~~~~~~~~~~~~~~~~~~~~~~~~~~~~~~~

Amherst Community Connections Upcoming Events
12/6 The Art of Confident Public Speaking, Dorothy Pam
12/13 Living Fully, Aging Gracefully, and Preparing to Let Go, John Berkowitz
12/20 Three Reasons NOT to Meditate-Path of Freedom, Joe Arak
12/27 Writing for Strength-using Amherst Writers and Artist Method, Judith Rathbone
All talks are held from 10-12 at our new office location at
~~~~~~~~~~~~~~~~~~~~~~~~~~~~~~~~~~~~~~~~~~~~~~~

Valley CDC
Annual Meeting
Nov. 30, 2017
Come hear about the latest news regarding the development of The Lumber Yard and Sergeant House in Northampton and other potential projects as well as from consumers who have used our homeownership and small business programs. We will also be giving details about our 30th Anniversary Gala, to be held on
April 12, 2018
.

Please RSVP by contacting Julia Zegarra at

jz@valleycdc.com

or

413.586.5855 x170
Refreshments by Your Family Chef - a small business client
.
Thursday, November 30th
4:30 pm - 6:00 pm
Northampton Senior Center
~~~~~~~~~~~~~~~~~~~~~~~~~~~~~~~~~~~~~~~~~~~~~~~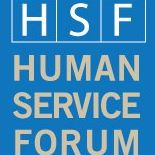 HSF 2018 Legislative Reception

*COSA Members Invited
This
unique event
allows you to share a table with one of the Western Massachusetts Representatives or Senators and speak directly with them on topics that are
important to you.
For the staff, board, constituents/clients, family members, and volunteers of member agencies of the Human Service Forum, Hampshire Council of Social Agencies (COSA) & Franklin County Resource Network (FCRN). Continental breakfast will be served with coffee, juice and assorted danish will be available.
January 26,
~~~~~~~~~~~~~~~~~~~~~~~~~
~~~~~~~~~~~~~~~~~~~~~~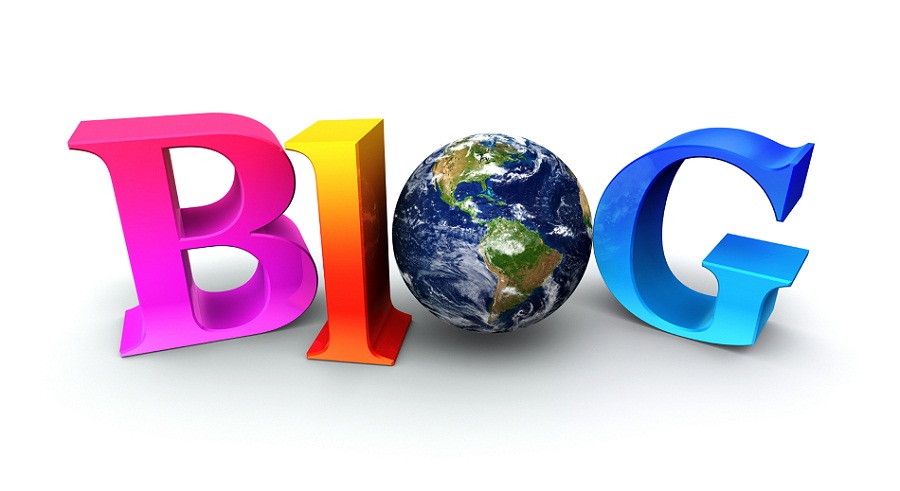 By: Claire Shinn, Nonprofit Hub
Maintaining a blog is like running a marathon. You can't just do it on a whim-you have to be in it for the long run, otherwise you won't be rewarded. So how do you write the right content on your nonprofit blog?
When you take away all the bells and whistles, you end up with the foundation of your blog: the content. Your blog is going to have an awfully hard time being exceptional if its content is a flop.
Much like training prepares a runner for their big race, taking time to prepare beforehand will set your blog up for success. Here are some ways to ready your blog's best material.
CONTINUE READING
~~~~~~~~~~~~~~~~~~~~~~~~~
~~~~~~~~~~~~~~~~~~~~~~

14th Annual Hot Chocolate Run
This Sunday!
~~~~~~~~~~~~~~~~~~~~~~~~~~~~~~~~~~~~~~~~~~~~~~~
Representative
Solomon Goldstein-Roses's Politics and Pastries

December 21st
Join me from
7-8 PM
at Share Coffee in Amherst for my very first community social. We'll be serving up free coffee and desserts at this pressure-free event. You certainly don't have to be well-versed in state government to show up -- just come hungry!
~~~~~~~~~~~~~~~~~~~~~~~~~~~~~~~~~~~~~~~~~~~~~~~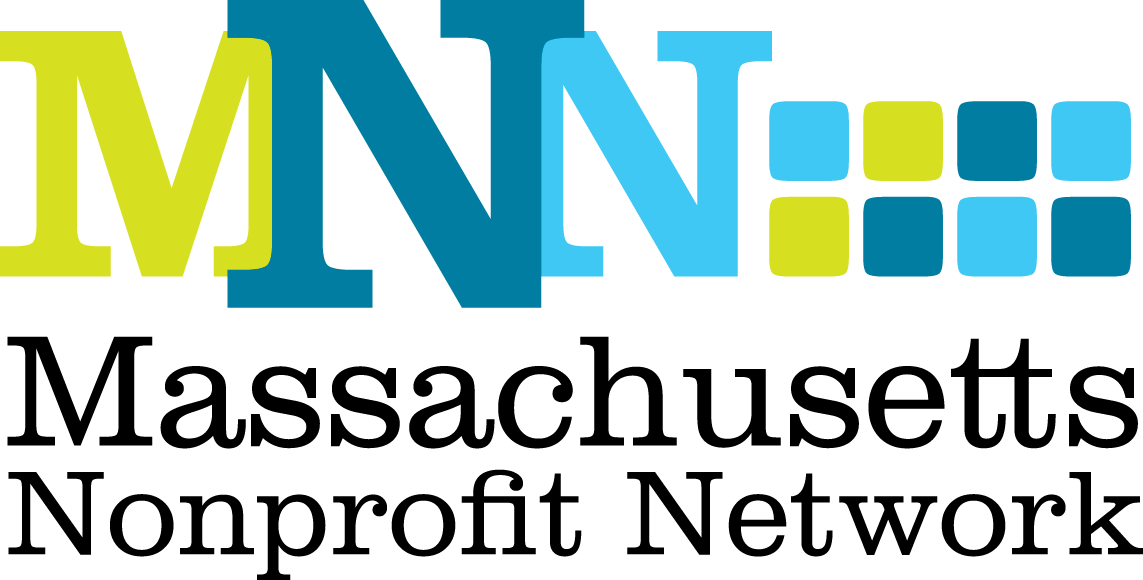 Expert Fundraising Advice to Aid Nonprofits in Year-End Fundraising Drives

This edition of
Commonwealth Insights
highlights
innovative fundraising strategies to help our members as they head into year-end fundraising drives. It is a "virtual roundtable," featuring interviews with four successful fundraising professionals representing a diverse cross-section of the sector. We wanted nonprofits to hear directly from experts and take away actionable pieces of advice.
~~~~~~~~~~~~~~~~~~~~~~~~~~~~~~~~~~~~~~~~~~~~~~~
FREE WEBINAR
All A-Board! 7 Tips for a Successful Associate Board

Dec. 13th, 2:30 PM
Want to know how to attract young professionals to your organization? Wondering why your associate board isn't as effective as it could be? Most nonprofits aren't maximizing their relationship with one of their most promising resources: the next generation of philanthropists and volunteers. At All A-Board Alliance, we're passionate about engaging young people in civic service and we want to help you with best practices to cultivate your young professional supporters. We'll give tips on: how to be strategic with your associate board's mission, how to be thoughtful in your support of the associate board, how to keep young professionals excited about their involvement and more!
REGISTER
~~~~~~~~~~~~~~~~~~~~~~~~~~~~~~~~~~~~~~~~~~~~~~~
Opportunities
Berkshire Children & Families
CHD
Collaborative for Educational Services
Community Action
Northeast Center for Youth and Families
Safe Passage
Service Net
Tapestry Health
Mark Your Calendars!
HAPPENINGS IN
HAMPSHIRE COUNTY
~~~~~~~~~~~~~~~~~~~~~~~~~~~~~~~~~~~~~~~~~~~~~~~~~~~~~~
This list is being updated during our Membership Drive.
A Positive Place
Amherst Community Connections
Amherst Housing Authority
Amherst Survival Center
Central Hampshire Veterans Services
Child Care of the Berkshires, Inc.
Community Action!
Community Foundation of Western MA
Cooley Dickinson Hospital
Community Legal Aid
DIAL/SELF Youth and Community Services
Family Outreach of Amherst / CHD
Fitzpatrick, Pamela
Franklin Hampshire Career Center
Massachusetts Nonprofit Network
Northwestern District Attorney's Office
Pathlight, Inc.
Peterson, Kristin
Representative Solomon Goldstein Rose
Representative Steve Kulik
Roth-Howe, Jeffrey
RSVP of the Pioneer Valley
Safe Passage
ServiceNet, Inc.
Smith College
Stavros Center for Independent Living
Trauma Institute and Child Trauma Institute, Inc.
United Arc, Inc.
United Way of Hampshire County
Valley Community Development Corp.
Wayfinders, Inc.