Monthly Meetings
January 22
Board Development with David Sharken
COSA Monthly Meetings take place at the WWII Club Banquet Room
50 Conz St.
Northampton
9 - 10:30 AM
SEND COSA NEWS:
Next
Newsletter Submission Deadline
Jan. 8, 2019
JOIN US:
____________
Nominate a Direct Service Employee or Volunteer
for a
COSA Award!
A Message From our State Rep, Mindy Domb

I was sworn in as the State Rep. for the 3
rd
Hampshire District in a ceremony filled with pomp, circumstances and my deep gratitude for the honor and opportunity to advocate on behalf of the residents of the District. Thank you for your trust and support.
I wanted to share how you can reach me and my legislative aide You can reach me at Mindy.Domb@mahouse.gov

or 617-722-2425 x7316.
Katie O'Leary, Legislative Aide for the 3rd Hampshire District
,
is based in Boston. Contact Katie f

or event invitations, presentations, meeting requests, and other scheduling as well as assistance with state agencies and support for state resources,

Kaitlin.OLeary@mahouse.gov

or 617-722-2425 x7317
OFFICE HOURS:
I will have rotating monthly office hours in Amherst, Pelham and Granby. These dates will be posted in the newsletter and on
social media
.
MONTHLY E-NEWSLETTER
is a conduit for keeping you posted and will include a link to my monthly column in the Amherst Bulletin. Please forward the newsletter to friends, neighbors, and co-workers. They can sign up for it
here
.
~~~~~~~~~~~~~~~~~~~~~~~~~~~~~~~~~~~~~~~~~~~~~~~
Amherst Survival Center 80's Musical Bingo Nite!

Come listen to your favorite 80s songs, sing along, and win some prizes! The Amherst Survival Center is hosting 80's Musical Bingo Night at the High Horse in downtown Amherst. Instead of calling numbers, we'll be playing soundbites from 80's songs. Once you know the song, find it on your game card and the first person to BINGO wins!
Prizes will be awarded for every round, for best 80's hair (optional), for best 80's attire (optional), and for 80's trivia experts! Additional raffle opportunities!
High Horse. Tickets will be sold at the door, though we encourage you to purchase your tickets in advance. All tickets will be held at the door.
Food and beverages will be available for purchase
80's attire and 80's hair optional
All proceeds benefit the Amherst Survival Center's programs.
~~~~~~~~~~~~~~~~~~~~~~~~~~~~~~~~~~~~~~~~~~~~~~~
VITA Free Tax Return Assistance
Free Tax filing is available for low to moderate income earners by our team of IRS certified volunteers in either our Northampton or Greenfield locations.

Tax assistance is available

for tax payers who live in Franklin or Hampshire Counties or the North Quabbin region (Athol, Petersham, Royalston, and Phillipston).
Appointments are available from January 28th through mid-April.
Our goal is to maximize refunds by applying all available deductions and credits to help participants get their refund quickly, accurately and for the largest amount possible.
If you, or someone you know could benefit from this service, reach out to us online
or by phone (413)376-1136.
Although our phone scheduler speaks English, this year we do have certified tax preparers who can complete the return in Spanish.
~~~~~~~~~~~~~~~~~~~~~~~~~~~~~~~~~~~~~~~~~~~~~~~
HSF Award
Nominations Open
We all work with someone that should be honored "out loud" and "in public". This is the opportunity for that to happen - IF you nominate someone. We need to receive your nomination by
January 31, 2019
.
Who comes to mind when you look at the following categories?
Clara Temple Leonard Award:
The Clara Temple Leonard Award is awarded to a direct-care employee who has worked in a nonprofit or public human service organization in direct care for at least five years and has profoundly impacted and improved the lives of those he or she serves. Nominations are open to any direct-care employee working in a member agency. The nominee's direct supervisor and the executive director/CEO of the agency should submit nominations.
Richard A Stebbins Award:
The Richard A. Stebbins Volunteer Award will be given to an individual who has worked as a volunteer in a nonprofit or public human service organization for at least five years and has selflessly given time and expertise to improve the lives of those served by the agency. Nominations are open to any volunteer of a Human Service Forum member agency. The nomination should be submitted by the executive director/CEO of the agency.
Robert J Van Wart Award:
The Robert J. Van Wart Award will be given to an individual who has worked as a leader in a nonprofit or public human service organization for at least five years and has consistently demonstrated leadership skills while helping his or her agency actualize its mission and improve the lives of those it serves. CEOs / executive directors are not eligible. Nominations are open to any employee in a leadership position working in a Human Service Forum member agency. The nominee's direct supervisor and the executive director/CEO of the agency should submit nominations.
Fill out a nomination form online
or send the necessary information to us via email
by Thursday Jan. 31 , 2019
. Award winners will be honored at the HSF Membership Expo and Awards Dinner HSF Awards Celebration on Wednesday, May 13, 2019.
~~~~~~~~~~~~~~~~~~~~~~~~~~~~~~~~~~~~~~~~~~~~~~~
Food For Fines at the Jones Library in Amherst
~~~~~~~~~~~~~~~~~~~~~~~~~~~~~~~~~~~~~~~~~~~~~~~
Email templates to Make Donor Retention a Breeze
As you enter 2019, do you have tactics in place to nurture the new donors you acquired from year-end? If you don't engage them in a way that resonates-and soon-their one-time support will be just that: one time.
Turn those donors into lifelong supporters through genuine communication that both informs them of your mission and inspires them with the news from the field.
To help you improve your strategic communications, we've created 13 email templates sure to engage and delight your donors all year long.

Use the templates to quickly craft emails that create meaningful and timely touch points. Simply copy, paste, tweak, and send.
~~~~~~~~~~~~~~~~~~~~~~~~~~~~~~~~~~~~~~~~~~~~~~~
Puzzle of Parenting Series
Good nutrition is key to healthy development. This workshop will offer information and ideas on how to help your child be a healthy eater.
January 14, 2019,10:45am - 11:30am, Warren Community Elementary School (register by Jan 9)

February 14, 2019, 10:45am - 11:30am, Hatfield Library (register by Feb 8)
Talking, singing, playing and reading with your child all build early reading skills. Join us to learn how you can do more of these activities with your child and how these and other everyday interactions with your child provides preparation for reading.
January 18, 2019, 10:15am - 11:00am, Chesterfield Community Center (register by Jan 14)

February 11, 2019, 10:45am - 11:30am, Warren Elementary School (register by Feb 6)
Positive Solutions - Session 1 - REGISTER
In this session we will id
entify the importance of building positive relationships with children and di
scuss the "power" of using positive comments and encouragement with children.
January 30, 2019, 10:45am - 11:30am, Southampton Library (Register by Jan 25)

February 8, 2019, 10:00am - 10:45am, Amherst Family Center (Register by Feb 4)
~~~~~~~~~~~~~~~~~~~~~~~~~~~~~~~~~~~~~~~~~~~~~~~
Human Service Forum Advanced Employment Law
Learn advanced information about employment law; plus skills and strategies for managing agency staff to avoid employment litigation.


Topics include:
Hiring/Firing/Discipline
Leaves of Absence
Discrimination Claims
Harassment
Wage and Hour Law
Unions
Agency Handbooks
Crisis Management
EPLI
Internal Investigations
Disabilities & Accommodations
Recreational Marijuana, Drug Testing and Employee Privacy Rights
Thursday, February 7, 2019 from 9:00 AM to 2:30 PM EST
Delaney House - Holyoke
~~~~~~~~~~~~~~~~~~~~~~~~~~~~~~~~~~~~~~~~~~~~~~~
Early Childhood Mental Health Roundtable of Franklin & Hampshire
Celebrates 10 Years!
Join us in a celebratory, reflective roundtable for the New Year, as we take the pulse on the vast array of EC services in our communities, hear about the good work that is happening, and identify what is yet needed.
Over the past decade we have explored, touched upon and had discourse around a variety of topics central to ECMH. How are we are living up to our mission statement and what do we need more focus on toward strengthening Early Childhood Mental Health knowledge and services within our communities?
Tuesday ~ February 12, 2019, from 12:00 - 1:30

DCF Conference Room, Greenfield

~~~~~~~~~~~~~~~~~~~~~~~~~~~~~~~~~~~~~~~~~~~~~~~
February First Time Homebuyers Class

Here are some reasons to come to our 4-part series:
Because we offer a certified class, our participants are eligible to apply for competitive First Time Home Buyer mortgages.
2) Access to Down Payment and Closing Cost $$$.
Participants receive the most up-to-date information for our geographic area! (Grants come from a variety of sources and are frequently changing. Income and credit guidelines apply.)
3) Education, education, education!
We know that informed consumers are most likely to make smart choices! Participants hear presentations from home buying professionals that include attorneys, loan officers, Realtors, home inspectors, insurance agents, credit experts and more.
Feb. 6, 13, 20, & 27 from
6:00 PM - 9:00 PM
Florence Civic Center -
90 Park St, Florence
Sponsored by Valley Community Development and Greenfield Northampton Cooperative Bank
~~~~~~~~~~~~~~~~~~~~~~~~~~~~~~~~~~~~~~~~~~~~~~~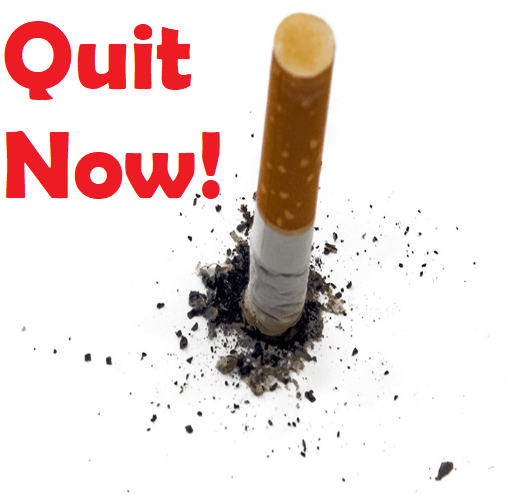 This season of giving, give your clients, friends, and family the gift that keeps on giving: quitting smoking or using other tobacco products. It is a perfect time to think about quitting and its many benefits--physically, mentally, and financially, and maybe even plan a quit attempt. Remember, quitting can take many tries and help is always available for any tobacco user who wants to quit.
You can help smokers, as well as other tobacco users by encouraging them to keep trying to quit. Nicotine is the addictive substance in tobacco products. As a result, repeated tobacco and nicotine use is not a habit, it's an addiction that should be treated as a chronic relapsing condition. So offer them the following suggestions:
Consider talking to a FREE quit coach. Call 1-800-QUIT-NOW (1-800-784-8669).

The MA Smokers Helpline

is open 24 hours each day, seven days a week (except Thanksgiving and Christmas) and experienced coaches are ready to help. Now you can also enroll online through

KeepTryingMA.org

. Online supports include quit planning tools, peer support and motivational text messages.
Continue reading this article
~~~~~~~~~~~~~~~~~~~~~~~~~~~~~~~~~~~~~~~~~~~~~~~
Opportunities
Mark Your Calendars!

~~~~~~~~~~~~~~~~~~~~~~~~
~~~~~~~~~~~~~~~~~~~~~~~~~~~~~~
Fitzpatrick, Pam
Klausner-Wise, Jan
Lander, Jo
Moss, Renee
Roth-Howe, Jeff
Suprenant, Linda