Franklin County Resource Network's

11th Annual Service Providers Outreach Fair

Talk - eat - walk around and network with other providers and
see all the good work we do here in Franklin County!
Bring brochures, flyers, and give-aways to promote your program or agency.Tables will be provided to display information. Yummy food and drinks provided! Bring more than one person from your program/agency so everyone gets a chance to circulate/look at resources. Encourage the direct service staff from your program to come and learn.

We expect to have plenty of space, but we ask that you plan to limit your display to one 3' x 3' table. Table display space is by pre-registration only.

Please RSVP by Monday, December 10th
Thursday, December 13th

9 - 11 am

Greenfield Community College Dining Commons

1 College Drive, Greenfield


If you have questions, please email Mary McClintock at mmcclintock@communityaction.us.

~~~~~~~~~~~~~~~~~~~~~~~~~~~~~~~~~~~~~~~~~~~~~~~
The Open Door Club is a Northampton Area based Self Advocacy Group. This group welcomes anyone with a disability to visit a meeting and meet the current members. The focus of the Open Door Club includes
making new friends, group projects, personal goals, helping our community, and social activitities.
The meetings are held on the 2nd, 3rd, and 4th Monday of the month from 5:30 pm till 7:30 pm at Florence Congregational Church 130 Pine St Florence MA.
For more information contact Ashley Derosier (413) 562-5678
ashley.derosier@bhninc.org
~~~~~~~~~~~~~~~~~~~~~~~~~~~~~~~~~~~~~~~~~~~~~~~
2019 CDBG Project Proposals
The Town of Amherst and its CDBG Advisory Committee are pleased to announce that the 2019 CDBG Project Proposals are now available. Please see the attached proposal for social services.
Proposals are due Friday, December 28th
at 12:00 PM on the 2nd floor of Town Hall. More information can be found on the
committee's webpage
.
~~~~~~~~~~~~~~~~~~~~~~~~~~~~~~~~~~~~~~~~~~~~~~~
The co-development between Valley Community Development and Way Finders is set to open in Spring 2019. The former Northampton Lumber Company property is being transformed into 55 one, two, and three-bedroom apartments with approximately 5,400 square feet of commercial space on Pleasant Street.
43 apartments are available for households at or below 60% of Area Median Income and 12 for households at or below 30% Area Median Income (with project-based rental assistance subsidies). Preference for homeless families and individuals and those at risk of homelessness applies for six of the apartments. 7 apartments are equipped for the hearing-impaired with 5 of them being fully wheelchair-accessible.
~~~~~~~~~~~~~~~~~~~~~~~~~~~~~~~~~~~~~~~~~~~~~~~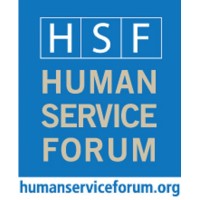 Effective Nonprofit Advocacy: How to Prepare for the Legislative Reception & Beyond

This workshop, led by The Food Bank of Western Massachusetts, will help you make the most of your interactions with legislators. Join us to learn how to have better quality, more effective and productive conversations with your legislators.
Presenters will cover the do's and don'ts of nonprofit advocacy; the legislative process and timelines; best practices for communicating with legislators and staff; and help you develop and practice your organization's "elevator pitch."
Program Fee:
HSF, COSA & FCRN Members - $25
Not Yet Members - $35
January 10, 2019
Check-in 11:00 a.m. Program: 11:30 a.m. - 2:00 p.m.
CSO, 3rd Floor, 8 Atwood Drive, Northampton
Bring a brown bag lunch! Light refreshments will be provided.

~~~~~~~~~~~~~~~~~~~~~~~~~~~~~~~~~~~~~~~~~~~~~~~
~~~~~~~~~~~~~~~~~~~~~~~~~~~~~~~~~~~~~~~~~~~~~~~
Outcome Measurement Resource
Recently there was a class at Greenfield Community College "Developing a Plan for Outcome Measurement" which explored in greater detail the drafting, execution, and analysis of outcome measurement.
You can find a pdf of this entire class here.
~~~~~~~~~~~~~~~~~~~~~~~~~~~~~~~~~~~~~~~~~~~~~~~
Cancer Connection
Open House

Are you a friend of Cancer Connection?
Do you use our services?
Do you volunteer at the center or the Thrift Shop?
Are you a donor or sponsor?
Please join us!
We're celebrating community at our
Annual Holiday Open House
with Volunteer Recognition
December 10th from 5-8 PM
at Cancer Connection
41 Locust Street,
Northampton
~~~~~~~~~~~~~~~~~~~~~~~~~~~~~~~~~~~~~~~~~~~~~~~
30 Poems in November
Reading & Celebration
Center for New Americans invites you to a free Reading to honor writers who wrote and raised in support of our free classes and services for immigrants in our community.
This is going to be a fabulous free celebration overflowing with poetic talent!
Reading & Celebration at Smith College

December 13

Reading - 7 P.M. Weinstein Auditorium, in Wright Hall
Celebration - 8:30 P.M. in the Poetry Center in Wright Hall
Fundraising efforts from this project help to pay for English classes, assistance with reading and writing classes, instruction in computer skills.
~~~~~~~~~~~~~~~~~~~~~~~~~~~~~~~~~~~~~~~~~~~~~~~
Monthly Meet Up
The Bridge Family Resource Center
Young transgender and gender non-conforming children need social time with other children like themselves.
The Bridge FRC is hosting a FREE monthly meet up for families who are looking for playtime for their young trans/gnc children.
Come build community with families like yours!
Held monthly! Next Meeting Dec. 15th 10-12
Light breakfast will be served.
~~~~~~~~~~~~~~~~~~~~~~~~~~~~~~~~~~~~~~~~~~~~~~~
January First Time
Home Buyers
Our next First Time Home Buyer Program is just around the corner.
We hope you'll spread the word!
Here are some reasons to come to our 4-part series:
1) Incredible Loans!
2) Access to Down Payment and Closing Cost $$$.
3) Education, education, education!

Sponsors: Valley Community Development and Florence Bank

Wednesdays,

Jan. 2, 9, 16, & 23

6:00 PM - 9:00 PM
Florence Bank
85 Main St, Florence
~~~~~~~~~~~~~~~~~~~~~~~~~~~~~~~~~~~~~~~~~~~~~~~