Monthly Meetings



DECEMBER 19

Victims of Crime







JANUARY 25

Serving Our Younger Aging Population
FEBRUARY 27
Recap of
Dialogues on Race
Meetings take place at Berkshire Children & Families
220 Russell St.
Hadley, MA
9:00 AM - 10:30 AM
SEND COSA NEWS:
Next
Newsletter Submission Deadline
November 21, 2017
JOIN US:
____________
COSA Meeting
Tuesday
December 19th
VICTIMS OF CRIME
This month's COSA meeting will focus on three unique programs for survivors of trauma and crime: Civil Legal Assistance for Victims of Crime (CLAVC) at Community Legal Aid, TherapyRetreat.Org at Trauma Institute and
the Improving Criminal Justice Response project at the Northwestern District Attorney's Office
. Our panelists will be as follows:
Catherine Kay
is the Senior Supervising Attorney in the Civil Legal Assistance for Victims of Crime (CLAVC) unit of Community Legal Aid. Catherine first joined CLA in February 2016 in the family law unit in Northampton, and previously worked at CLA's predecessor organization, Western Massachusetts Legal Services.
Ricky Greenwald
is the founder and Executive Director of the Trauma Institute and Child Trauma Institute. He is a leading expert on EMDR, the developer of PC, and the developer of this therapy retreat service.
Mary Kociela
serves as Director of Projects in the Northwestern District Attorney's Domestic Violence/Sexual Assault Unit, overseeing intervention and prevention programs, including the Domestic Violence High Risk Project and the Domestic Violence Intervention Project. She also serves as Chair of the District Attorney's Task Force on Domestic & Sexual Violence.
As always, our meetings take place at Berkshire Children and Families, 220 Russell St (Rt. 9) in Hadley. The meeting runs 9:00 - 10:30 AM . We look forward to seeing you!
~~~~~~~~~~~~~~~~~~~~~~~~~~~~~~~~~~~~~~~~~~~~~~~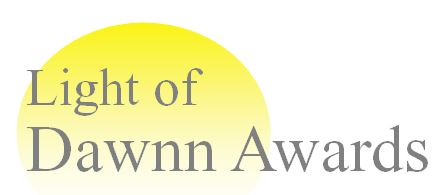 Massachusetts Nonprofit Network
Light of Dawnn Award
Now in their fourth year, the
Light of Dawnn Awards
honor Massachusetts nonprofit professionals who demonstrate compassion and unwavering commitment to serving those in need.
While we welcome all nominations, we hope to highlight those doing direct-service work in communities, particularly those who may not have prominent or externally facing roles.
Please take this opportunity to
nominate a nonprofit professional
who works on the front lines and demonstrates what it means to expand opportunities for others. Three individuals are selected to receive a Light of Dawnn Award each year. Those selected will be recognized at a public event and receive a monetary award for their outstanding efforts.
Click here to submit a nomination.
All applications are due by
January 5, 2018
.
~~~~~~~~~~~~~~~~~~~~~~~~~~~~~~~~~~~~~~~~~~~~~~~

Amherst Survival Center Wants Your Feedback

Would you
please take 10 minutes - or less - to complete the survey
on referring people to the Amherst Survival Center for support?
We are interested to know your experience and the experience of your program participants and clients, and how we can make the process better and easier. Thank you!!
~~~~~~~~~~~~~~~~~~~~~~~~~~~~~~~~~~~~~~~~~~~~~~~

Teens in Action
Youth ages 13 to 18 will learn skills to better communicate,make healthy choices, and build strong self-esteem. The group will run for 6 Tuesdays from 5:30 to 7:30pm, starting January 9th and dinner will be served.
Pre-registration is required.
For more information and to register,
Nurturing Fathers
Dads need support to meet the challenges of this very tough job.
Come to this group designed for fathers by fathers. The group m
eets weekly on Wednesday evenings, 6-7:30pm. A new group is starting Jan. 11th. Dinner and childcare will be provided.
For adult male identified caregivers.
Pre-registration is required.
Come join us for tea, coffee and good company. We will provide needles/hooks and your first skein of yarn. We met every Friday from 1 - 2 PM
This is a drop-in class. Come for one or come for all.
~~~~~~~~~~~~~~~~~~~~~~~~~~~~~~~~~~~~~~~~~~~~~~~

If you would like to thank a teacher or staff member in the Amherst Pelham Regional School district, AEF makes it easy!
When you make a donation to AEF through the Stars In Our Schools campaign, AEF sends a note to the teacher(s) and/or staff that you would like to recognize. The messages are sent to the people you designate from you and your student.
The teachers and staff love getting these acknowledgments. One action helps our schools and appreciates those that make our system special.
"I was really moved when I received some Stars in Our Schools cards in my mailbox indicating that the parents of some of my students had donated to AEF in my honor. AEF does very important work to support teachers and programs at ARMS, so a monetary gift is like thanking a teacher twice!"
- ARMS Science Teacher Jennifer Welborn
~~~~~~~~~~~~~~~~~~~~~~~~~~~~~~~~~~~~~~~~~~~~~~~

News from
Rep. Solomon Goldstein-Rose
Representative Ellen Story, in recognition of her 25 years of service in the seat I now hold, was honored with the dedication of the Montague Rd bridge over the Mill River as the Ellen Story Bridge.

So many people showed up in the cold to honor Ellen... as we might have guessed! Thanks to all who came and an especially big thank you to Ellen, who was an amazing advocate for our district over her twenty-five years serving in the legislature and has certainly left me with big shoes to fill.
Our first community social, "Politics and Pastries," was a blast! Join me for our second social event, on December 21st from
7-8PM
at Share in Amherst Center. There will be a local performer and an update from me about state Healthcare policy efforts. As always, dessert food and beverages are on the house!
~~~~~~~~~~~~~~~~~~~~~~~~~~~~~~~~~~~~~~~~~~~~~~~

Amherst Community Connections Upcoming Events
1/3 My Jewelry-making Enterprise, Josh Berins
1/10 Legal Trouble? Need Help? Know Your Rights,
Attorney Everald Henry
1/17
Loss & Grieving
, Maureen Groden
1/24 How to Handle Landlords: Fair Housing, Maggie Curran
1/31 Healing Singing Circle, Helen Fortier
All talks are held from 10-12 at our new office location at
~~~~~~~~~~~~~~~~~~~~~~~~~~~~~~~~~~~~~~~~~~~~~~~

Precision Machinist Training
Advanced Manufacturing CNC Training partnership that is conducted by Greenfield Community College, the Franklin Hampshire Regional Employment Board, Franklin County Technical School, the Franklin Hampshire Career Center, area manufacturing employers and other partners including the Center for New Americans and The Literacy Project.
This 12-week training program runs twice a year and helps unemployed and under-employed adults start on the pathway to becoming a precision machinist - a high-skill and high-wage career.
Since the training partnership launched this CNC training four years ago we have enrolled over 100 students and maintained a graduation rate over 95% and a job placement rate of 85%.
Graduates average a starting wage of over $15/hour and can expect to advance in or compete for jobs paying over $25/hour when they acquire more advanced machining skills with 3-5 years of work experience and further training.
Information Session: Monday, January 8 from 3 - 5 PM

GCC Downtown Center - 270 Main Street, Greenfield

RSVP (413)774-4361 or at

www.gcc.mass.edu/manufacturing


Trainings begin in January 2018

~~~~~~~~~~~~~~~~~~~~~~~~~~~~~~~~~~~~~~~~~~~~~~~

Puzzle of Parenting Upcoming Classes
Talking, singing, playing and reading with your child all build early reading skills. Join us to learn how you can do more of these activities with your child and how these and other everyday interactions with your child provides preparation for reading.
REGISTER
Jan. 10, 10:00 - 11:30am, S. Hadley Family Ctr (register by 1/3)
Early childhood is a wonderful time to introduce young children to other cultures. This special event introduces the Spanish and Latin American culture, and it includes children's music, stories, games, an art activity, and a special snack.
REGISTER
La primera infancia es un momento maravilloso para introducir a los niños pequeños a otras culturas. Este evento especial da a conocer la cultura Española y Latinoamericana a través de la música infantil, cuentos, juegos, actividades artisticas y una merienda.especial.
REGISTRACION
Jan. 11, 10:00 - 11:00am, Goshen Town Hall (Register by Jan 4)
~~~~~~~~~~~~~~~~~~~~~~~~~
~~~~~~~~~~~~~~~~~~~~~~

Grant Application Template
Social Solutions
Applying for grants can be a daunting task. Social Solutions wants to make it as easy as possible for you to get more funding for your organization, so we created a grant application template with some of the most common questions asked during the application process.
In this template, you'll find a sample grant application and fill in the blank prompts you can use to lay out your organization's needs in a concise way so you can be well on your way to proving your impact!
Download Now
~~~~~~~~~~~~~~~~~~~~~~~~~
~~~~~~~~~~~~~~~~~~~~~~

Florence Bank Customers' Choice Community Grants


We're donating $100,000 to local non-profit organizations in our Annual Customers' Choice Community Grants Program, and you decide who gets the money! Be sure to vote before December 31st to make your vote count.

Here are the COSA member agencies that will benefit:
Amherst Education Foundation
Amherst Survival Center
Association for Community Living
Big Brothers Big Sisters of Hampshire County
Cancer Connection
Casa Latina
Center for Human Development
Center for New Americans
Community Action!
Community Legal Aid
Cooley Dickinson Hospital
Family Outreach of Amherst
Friends of Children
Habitat for Humanity of Pioneer Valley
Hilltown Community Health Centers
Northampton Survival Center
Northeast Center for Youth and Families
Safe Passage
ServiceNet
Stavros Center
Tapestry Health
Valley CDC
If you are a customer, VOTE by Dec. 31st
~~~~~~~~~~~~~~~~~~~~~~~~~
~~~~~~~~~~~~~~~~~~~~~~

Amherst Survival Center Gift Program
Every December, children whose families use the Amherst Survival Center's Food Pantry have the opportunity to select
NEW children's books, a game and winter accessories
(scarves, mittens, hats). These items are supplied by community members, local businesses, local authors. (We even have a section of books donated and signed by local authors!) The program thrives because of community support.
What do we need?
The program relies on donations of new children's books for ages 0-18 years. Games for a variety of ages. Winter accessories for children ages 0-18.
You can bring donations to the Amherst Survival Center at 138 Sunderland Road, or you can bring them to one of the many community collection sites, listed
here.
If you order items online, you can ship them to the Amherst Survival Center at 138 Sunderland Road, Amherst, MA 01002.
Questions?
~~~~~~~~~~~~~~~~~~~~~~~~~~~~~~~~~~~~~~~~~~~~~~~
January First Time Home Buyers Workshop
Our next First Time Home Buyer Program is just around the corner.
We hope you'll spread the word!
Here are some reasons to come to our 4-part series:

1) Incredible Loans!
Because we offer a certified class, our participants are eligible to apply for competitive First Time Home Buyer mortgages.
2) Access to Down Payment and Closing Cost $$$.
Participants receive the most up-to-date information for our geographic area! (Grants come from a variety of sources and are frequently changing. Income and credit guidelines apply.)
3) Education, education, education!
We know that informed consumers are most likely to make smart choices! Participants hear presentations from home buying professionals that include attorneys, loan officers, Realtors, home inspectors, insurance agents, credit experts and more.
Sponsored by Valley CDC and Berkshire Bank
Jan 4, 11, 18 and 25 from 6-9 PM
50 Payson Ave. Easthampton
~~~~~~~~~~~~~~~~~~~~~~~~~~~~~~~~~~~~~~~~~~~~~~~
FREE WEBINAR
Going Deeper with Social Media

Dec. 19th, 2:00 PM
Take the next steps toward amplifying your library's social media program! During this third webinar in our social media series, we'll discuss best practices in growing your library's social media program and managing user engagement. You'll learn tips for assessing your library's audience based on their preferred platforms and ideas for converting your in-person library community into an online community
REGISTER
~~~~~~~~~~~~~~~~~~~~~~~~~~~~~~~~~~~~~~~~~~~~~~~
Opportunities
Berkshire Children & Families
CHD
Collaborative for Educational Services
Community Action
Musante Health Center
Northeast Center for Youth and Families
Safe Passage
Service Net
Tapestry Health
Mark Your Calendars!
HAPPENINGS IN
HAMPSHIRE COUNTY
Dec. 19 - COSA Meeting
~~~~~~~~~~~~~~~~~~~~~~~~~~~~~~~~~~~~~~~~~~~~~~~~~~~~~~
This list is being updated during our Membership Drive.
A Positive Place
Amherst Community Connections
Amherst Education Foundation
Amherst Housing Authority
Amherst Survival Center
Berkshire Children and Families
Central Hampshire Veterans Services
Child Care of the Berkshires, Inc.
Community Action!
Community Foundation of Western MA
Cooley Dickinson Hospital
Community Legal Aid
Core Brilliance Academy
Craig's Doors
DIAL/SELF Youth and Community Services
Family Outreach of Amherst / CHD
Fitzpatrick, Pamela
Franklin Hampshire Career Center
Massachusetts Nonprofit Network
Northwestern District Attorney's Office
Pathlight, Inc.
Peterson, Kristin
Representative Solomon Goldstein Rose
Representative Steve Kulik
Roth-Howe, Jeffrey
RSVP of the Pioneer Valley
Safe Passage
ServiceNet, Inc.
Smith College
Stavros Center for Independent Living
Trauma Institute and Child Trauma Institute, Inc.
United Arc, Inc.
United Way of Hampshire County
Valley Community Development Corp.
Wayfinders, Inc.