Monthly Meetings
NOVEMBER 16

Keeping our Undocumented Neighbors Safe




DECEMBER 19

Victims of Crime







JANUARY 25

Serving Our Younger Aging Population
Meetings take place at Berkshire Children & Families
220 Russell St.
Hadley, MA
9:00 AM - 10:30 AM
SEND COSA NEWS:
Next
Newsletter Submission Deadline
November 7, 2017
JOIN US:
____________
Planning Event for Puerto Rican Families
The Town of Amherst and the Amherst Public Schools are working to be ready to welcome and support families relocating here from Puerto Rico after Hurricane Maria. W
e need YOUR help!
Massachusetts is home to the fifth largest Puerto Rican population in the USA. We have already welcomed some families to our community and anticipate many others will soon follow.
We are inviting local community groups, social service agencies, and the members of the public to join us on November 2, 2017 at the Amherst Middle School library from 6:30-8:00 pm.
We will be meeting to coordinate efforts to support people and families coming from Puerto Rico. The goal of the meeting is to outline the needs and identify the supports families and individuals will have as they arrive from the island, after weeks of not having their basic needs met after Hurricane Maria.
We want to hear from as many voices as possible to make sure we are comprehensive in our planning and our delivery of services. Effective communication and collaboration will be necessary for the success of our work and we want to be inclusive and transparent in the process. If folks cannot attend, they are invited to send in their offer of services, thoughts and ideas to:
~~~~~~~~~~~~~~~~~~~~~~~~~~~~~~~~~~~~~~~~~~~~~~~

Cancer Connection
Mindful Practice for Well-Being

Cancer Connection's
free cancer support
meditation program is
for people dealing with cancer
& their caregivers & loved ones.
Begins now in both Northampton and Amherst!

Mondays 4:30-6:00 PM at Cancer Connection
Tuesdays 10-11:30 AM in Amherst
With practice, people dealing with major stress can benefit from mindfulness. Pierre Zimmerman approaches meditation with intelligence, warmth and a down to earth approach. Th
is 8-week class is based on the Mindfulness-Based Stress Reduction (MBSR) program developed by Jon Kabat-Zinn, PhD. and includes y
oga exercises, meditation skills and audio recording for home practice.
MBSR's research-based program costs hundreds of dollars elsewhere in the community. We can offer our class free to people dealing with cancer and their caregivers thanks to our generous donors and funders.

Caregivers are coping with stress too, and practicing meditation skills, fun group exercises and gentle yoga can be incredibly supportive.

For more information about any of our classes,
please call us at
413-586-1642
~~~~~~~~~~~~~~~~~~~~~~~~~~~~~~~~~~~~~~~~~~~~~~~

Center for New Americans

30 Poems in November

30 Poems in November! is a literary fundraiser in support of literacy programs at Center for New Americans.
This year, with the bold leadership of Co-Chairs Abigail Warren and Elsa Phillippi Cline, we hope to raise $50,000.
Funds raised help to support free classes and services for our community's immigrants. Some Center for New Americans teachers and immigrant students also write poems in November.
Writers commit to write one poem a day for the 30 days of November. Some poems reflect on the immigrant experience; others paint a picture or tell a story.
Friends and family provide support by donating a dollar amount for each poem ($1 x 30 poems = $30).
A Reading & Celebration at the Poetry Center at Smith College is scheduled for Tuesday, December 12. To read, writers must raise or donate at least $100.
~~~~~~~~~~~~~~~~~~~~~~~~~~~~~~~~~~~~~~~~~~~~~~~

Dial Self
5th Annual Sachem Scamper
Thanksgiving Day Race will begin at 9 AM in Highland Park in Greenfield. Adult registration for the 5K race is $15 and $10 for children 15 and under. There's also a 3K walk option available for $10. Beverages and snacks will be provided afterwards.
~~~~~~~~~~~~~~~~~~~~~~~~~~~~~~~~~~~~~~~~~~~~~~~

Worried About the Opiate Epidemic?
Overdose deaths continue to climb in Massachusetts with no end in sight. Learn more about Supervised Injection Facilities, a form of harm reduction that can lower opiod-related overdose deaths.
SIFMA Now, New England Users Union and UMass Amherst College of Nursing will be hosting a screening of "Old Addictions, New Hope" with a panel discussion and Q&A period to follow.
Information will also be available about S.1081, a bill currently in the MA Statehouse that would make Supervised Injection Facilities legal across the Commonwealth of Massachusetts.
Food will be Provided!
Wed November 1
UMass Tower Square - Room 14
1500 Main St. Springfield, MA
~~~~~~~~~~~~~~~~~~~~~~~~~~~~~~~~~~~~~~~~~~~~~~~

November Events at Amherst Community Connections
Nov. 1 - Middle East Peace Making--One Inch at A Time, Dr. Rick Martin.


Nov. 8 - How to Be Funny? Tim Lovett


Nov. 15 - Emotion Freedom Techniques, Rev. Cindy Frado


Nov. 22 - Spirituality of Suffering from Christian Perspectives, Dr. Floyd Williams


Nov. 29 - Love What You Do: Being a Professor and a Business Owner, Erica Wilson
All of these events will be held at the Willie Eaton Social Hall in the Unitarian Universalist Church at 121 North Pleasant St, Amherst MA 01002. The program takes place from 10 Am - 12 PM
~~~~~~~~~~~~~~~~~~~~~~~~~~~~~~~~~~~~~~~~~~~~~~~

~~~~~~~~~~~~~~~~~~~~~~~~~~~~~~~~~~~~~~~~~~~~~~~

Community Foundation of Western MA 2017 Community Report
We are pleased to share our
Annual Report to the Community 2017
with you. This year our report highlights the expertise and care which we bring to support the community's nonprofits, students and contributors. Together, we make the Pioneer Valley a thriving community.
I hope you'll enjoy reading it and the stories linked to our report, the list of our
contributors
and our growing list of
funds
.
If you find a story or detail particularly compelling, please let us know. And please share it with your colleagues and neighbors so they can learn more about the Community Foundation of Western Massachusetts, a trusted and valued resource for the Pioneer Valley.
~~~~~~~~~~~~~~~~~~~~~~~~~
~~~~~~~~~~~~~~~~~~~~~~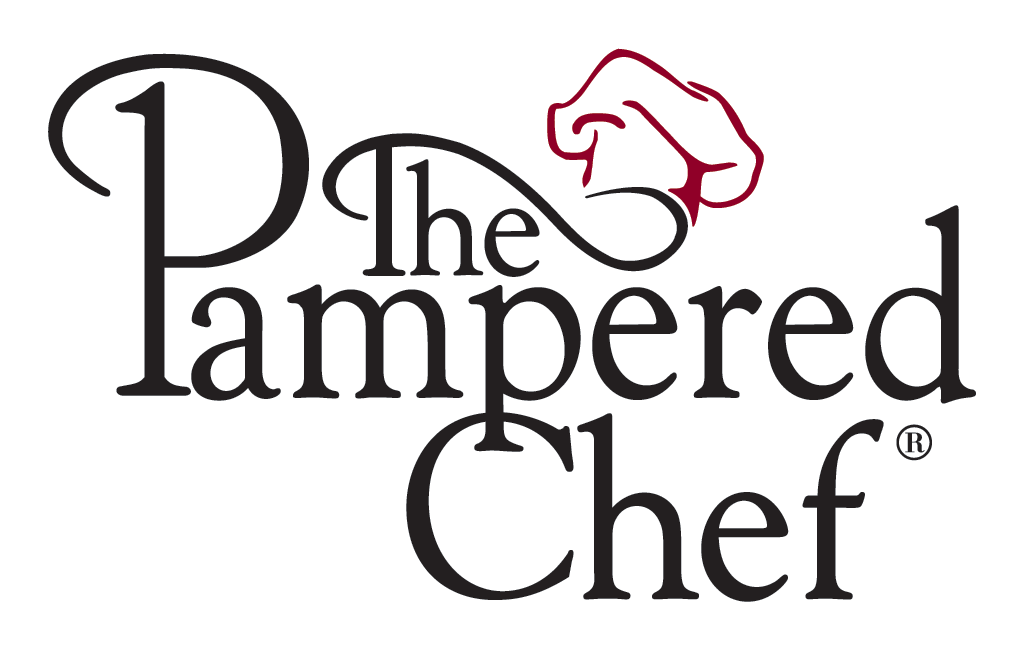 A Recipe For Success -
Bridges Together and
Creating successful and meaningful intergenerational programming is like baking a pie -- do you have all the right tools and are you using them correctly?
Stressed about prepping and hosting Thanksgiving dinner? Stumped on what to buy someone on your holiday gift list?
Check out all of Pampered Chef's great offerings
here.
When you shop at Pampered Chef using
this link
, 15% of proceeds will be donated to Bridges Together Inc. This
Fundraiser Catalog Show
will be live until Monday, October 30.
~~~~~~~~~~~~~~~~~~~~~~~~~~~~~~~~~~~~~~~~~~~~~~~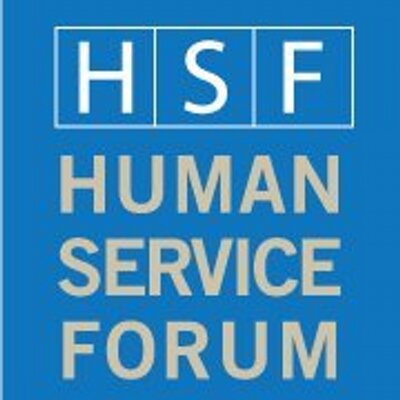 HSF Special Fiscal Roundtable Event

The roundtable will present a
special panel discussion
on
Enterprise risk management
(ERM
). ERM includes the methods and processes used by organizations to manage risks and seize opportunities related to the achievement of their objectives. ERM provides a framework for
risk management
, which typically involves identifying particular events or circumstances relevant to the organization's objectives (risks and opportunities), assessing them in terms of likelihood and magnitude of impact, determining a response strategy, and monitoring progress. By identifying and proactively addressing risks and opportunities, business enterprises protect and create value for their stakeholders, including owners, employees, customers, regulators, and society overall.
November 14th 9-10:30am
DeCice Hall at the Marion Center
~~~~~~~~~~~~~~~~~~~~~~~~~~~~~~~~~~~~~~~~~~~~~~~
FREE WEBINAR
Protecting Your Nonprofit's IT Security
Nov. 15, 10-11 AM
IT security has been making national headlines for a while now, and it's not hard to see why. Organizations face data security risk exposures from internal and external sources every day with rapidly evolving ransomware and malware threats. Attendees of the webinar run by our members
Tech Networks of Boston
will learn how to recognize various types of cybercrime, best practices for information security, and how to make smart decisions regarding their organization's information security.
REGISTER
~~~~~~~~~~~~~~~~~~~~~~~~~~~~~~~~~~~~~~~~~~~~~~~
Mark Your Calendars!
HAPPENINGS IN
HAMPSHIRE COUNTY
~~~~~~~~~~~~~~~~~~~~~~~~~~~~~~~~~~~~~~~~~~~~~~~~~~~~~~
This list is being updated during our Membership Drive.