Monthly Meetings
March 26
Hampshire HOPE Drug Addiction and Recovery Team (DART)
COSA Monthly Meetings take place at the WWII Club Banquet Room
50 Conz St.
Northampton
9 - 10:30 AM
SEND COSA NEWS:
Next
Newsletter Submission Deadline
Feb. 4, 2019
JOIN US:
____________
Nominate a Direct Service Employee or Volunteer
for a
COSA Award!
~~~~~~~~~~~~~~~~~~~~~~~~~~~~~~~~~~~~~~~~~~
Please make note of the DATE CHANGE for our Spring Event! The date is Thursday, May 30, 2019.


It's the party of the season, and we don't want you to miss it! AEF honors YOU, our generous supporters, as we celebrate 25 years of support for our elementary and regional public schools. Join us to raise a glass as we toast everyone who makes our schools thrive!
Enjoy a world-class dining experience courtesy of UMass Catering while we reflect on 25 years of community partnership. We hope to see YOU there!
~~~~~~~~~~~~~~~~~~~~~~~~~~~~~~~~~~~~~~~~~~
Amherst Survival Center
Empty Bowls Supper
Please join us at The Pub anytime between 4 pm to 8 pm on March 18th for a simple, delicious meal and good cheer. You can also take your soup to go!
Your ticket allows you to select a unique handcrafted bowl donated by a local potter and dine on delicious soup, bread, and salad donated by local restaurants, all served up by local "celebrities".
The bowl is yours to keep, as is the wonderful experience of coming together to support our community. Tickets are also sold at the door!
All proceeds support the programs of the Amherst Survival Center and our efforts to fight hunger.
Tickets:
$40 per person, includes soup, salad, bread and a beautiful handcrafted bowl

$30 per person, includes soup, salad, bread (no bowl)
Monday, March 18, 2019

4 to 8 pm at The Pub, 15 East Pleasant St., Amherst
~~~~~~~~~~~~~~~~~~~~~~~~~~~~~~~~~~~~~~~~~
March and April Programs at CCRT
The Center for Community Resilience after Trauma, a program of Clinical & Support Options, Inc., offers Healing Arts programs & psycho-ed workshops for participants to learn about the effects of trauma on the body, mind, & spirit as well as tools for healing & recovery. These programs are open to adults & mature teens that have been exposed to violence, crime, & trauma. CCRT recognizes that seeking help can make people feel vulnerable. We are here to support you. We welcome all races, ethnicities, religions, genders, sexualities, abilities, and ages, regardless of immigration status.
See the upcoming calendar here
All CCRT services are free & confidential. Space is limited, registration is requested & programs fill up quickly.
Contact us to reserve your place: (413) 773-5090 or CCRT@csoinc.org.
~~~~~~~~~~~~~~~~~~~~~~~~~~~~~~~~~~~~~~~~~
Yoga and Mindfulness for Children 7-10 at The Bridge
This class provides a safe, fun space for children to develop strength and flexibility of body and mind. Children will have the opportunity to practice a variety of individual, partner and team yoga poses, learn breathing exercises, and participate in mindfulness-based games, stories and crafts.
No yoga experience required!
All bodies, all abilities welcome!
Designed for children ages 7-10.
Younger siblings welcome with parent/caregiver participation. Wear comfy clothes - mats and equipment provided.
This free class starts April 1st and will run Monday afternoons from 4-5pm.
Registration is required.

Call now to register!

Contact Anna at 413-549-0297, ext. 6532.

~~~~~~~~~~~~~~~~~~~~~~~~~~~~~~~~~~~~~~~~~~
HSF Human Resource and Fiscal Management Roundtables

HSF is pleased to host roundtable forums around topics important to non-profit HR and fiscal management. Roundtables are led by senior leaders from HSF member organizations, and we often bring in experts to discuss trending topics.
With 4 fiscal round tables and 7 HR round tables, there are many opportunities for you to network and learn alongside your colleagues! Join the roundtables to engage with your peers, share new ideas, examine sector-wide issues, and discuss solutions to your most pressing concerns.
~~~~~~~~~~~~~~~~~~~~~~~~~~~~~~~~~~~~~~~~~~
~~~~~~~~~~~~~~~~~~~~~~~~~~~~~~~~~~~~~~~~~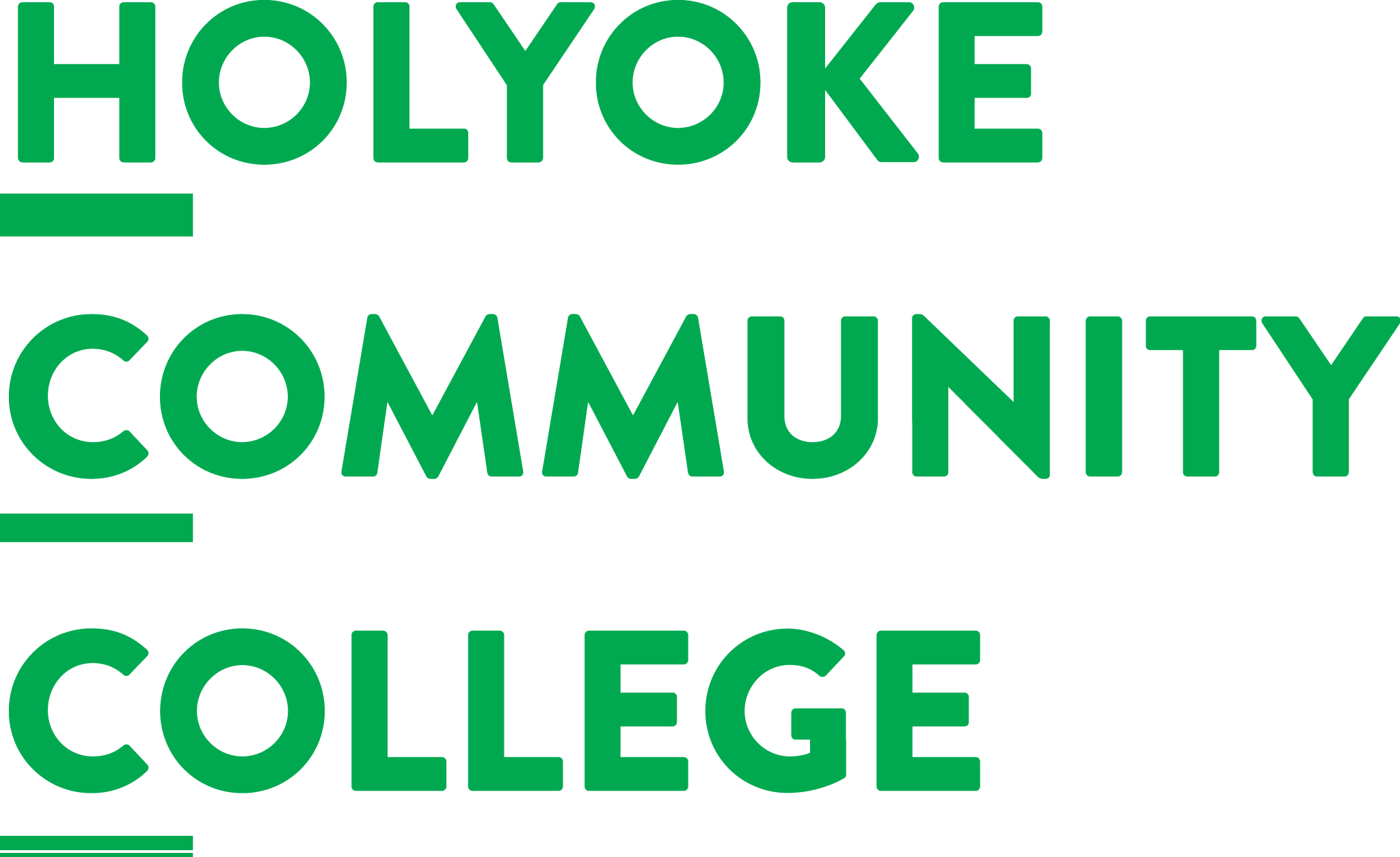 HCC Free Training for Community Health Workers
Holyoke Community College (HCC) is excited to be offering FREE training to community health workers (CHWs) who are currently employed by an ACO or Community Partner, through funding from a MassHealth DSRIP grant. This training includes college credits and also aligns with CHW certification by the Board of Professional Licensure at the MA Department of Public Health. This fully-funded training for ACO and Community partner staff is a great opportunity for anyone who might lack formal CHW training/education or those who have a desire to become a state certified CHW.
Registration deadline is May 25, 2019.
~~~~~~~~~~~~~~~~~~~~~~~~~~~~~~~~~~~~~~
Training Resources and Internship Network - TRAIN

FREE GREENFIELD TRAINING STARTS MARCH 25, 2019
Build Your Skills/Learn Essential Work Skills
Math and Reading Refresher,

Career Exploration,

Customer Service

Learn about training opportunities in Culinary and Manufacturing, Resume writing,

Mock interviews,

Online job search

Learn Occupational Skills in

Culinary/Hospitality,

Manufacturing,

Internships
Information Sessions
Friday, March 1st at 10:00am
Thursday, March 7th at 3:00pm
MassHire Franklin Hampshire Career Center
One Arch Place, 2nd Floor
Greenfield, MA
For more information contact:
Donna Harris
(413) 774-4361 ext. 314
donnaharris@masshirefhcareers.org
~~~~~~~~~~~~~~~~~~~~~~~~~~~~~~~~~~~~~~~~~
~~~~~~~~~~~~~~~~~~~~~~~~~~~~~~~~~~~~~~~~~
Administrative Professionals Event

April 17
In today's ever changing office environment the people we rely on are our Administrative Professionals and support staff. The HSF Administrative Professionals Event provides opportunities to network, share ideas, problems and solutions with other professionals, and return to your job with renewed enthusiasm. We will start our day together, with a brief keynote from each of our presenters. They will share their expertise and tips in each of their disciplines. Join us for a day of learning, self-care, and skill building. We can't wait to see you there!
The Log Cabin

500 Easthampton Road
Holyoke, MA 01040
9am - 2pm
~~~~~~~~~~~~~~~~~~~~~~~~~~~~~~~~~~~~~~~~~
Free Webinar
Donor Advised Funds
Nonprofit Times
March 12
Donor Advised Funds
(DAFs) are playing a larger role in philanthropic giving with each passing year. Non-Profits need to understand how they can harness the power of DAFs and stay ahead of the curve.
Please join ONE HUNDRED for a webinar on
March 12th at 1pm ET
as we dive into the impact of DAFs on the philanthropic sector. Tune in to learn
how DAFs work
,
why people are giving to them
and
how your organization can benefit
.
~~~~~~~~~~~~~~~~~~~~~~~~~~~~~~~~~~~~~~~~~
Opportunities
Behavioral Health Network, Inc.
Berkshire Children & Families
CHD
Collaborative for Educational Services
Community Action Pioneer Valley
NELCWIT
Fitzpatrick, Pam
Klausner-Wise, Jan
Lander, Jo
Moss, Renee
Roth-Howe, Jeff
Suprenant, Linda