Monthly Meetings
MARCH 22
Please watch the newsletter and reminder emails for our topic
APRIL 24
Please watch the newsletter and reminder emails for our topic
Meetings take place at Berkshire Children & Families
220 Russell St.
Hadley, MA
9:00 AM - 10:30 AM
SEND COSA NEWS:
Next
Newsletter Submission Deadline
March 12, 2018
JOIN US:
____________
Caring Force Rally
Get on a Bus to Boston!
Get on the bus to Boston!
The Human Service Forum is hiring a bus to drive to Boston so we can join The Caring Force for the Seventh Annual State House Rally. Join other members of The Caring Force in speaking out!
More than 500 members of The Caring Force have come together at the State House for each of the last six years to advocate and educate state lawmakers about the most pressing issues in the Commonwealth's human services sector.
Rally day features speakers from across the sector, including direct service professionals, clients and other stakeholders; as well as the annual presentation of the Caring Bear Award to our legislative champions. Rally participants then fan out for a lobby day to meet with their local legislators.
Seating is limited.
WHAT
: State House Rally
WHEN
:
Tuesday April 10th
Bus will leave Pathlight parking lot promptly at
8 am
WHERE
: Massachusetts State House, Boston
HOW:
Register by emailing
proot@humanserviceforum.org
Include your name, agency, number of people in your party and phone number
Please note in your email if wheelchair accessibility is needed for the bus
IMPORTANT:
make sure to make an appointment to visit your legislator after the program.
*We will meet in the parking lot of Pathlight,
200 Brookdale Street, Springfield
. You can safely leave your car. We will be back around
3:30p.m.
.
~~~~~~~~~~~~~~~~~~~~~~~~~~~~~~~~~~~~~~~~~~~~~~~
A Letter From State Rep. Goldstein Rose
I'm excited to let you know that I just changed my voter registration to nonpartisan ("Unenrolled"), joining the 55% of Massachusetts residents who choose not to be identified by a political party. I did this to make the letter of my voter registration align with the spirit of how I have always tried to work in the political arena.
We have this idea that political ideology falls along a spectrum. This is a false construct, and I have always tried to find the best ideas no matter who they come from. I became truly active in state politics working on carbon pollution pricing, which has national advocates including Democrats, Republicans, Libertarians, and others. Since taking office a little over a year ago, I have made inroads with colleagues and advocates of all backgrounds, getting support from legislators of both parties for my energy proposals and sparking the interest of both advocacy groups and business organizations.
At the same time at the national level, many of us share a frustration with the two-party system. Partisan polarization and gridlock has paralyzed action not only on climate change, which used to be nonpartisan, but on virtually every topic, even those on which most members of Congress agree. My generation has grown up in a time of unprecedented and increasing dysfunction due to the national party system. Probably because of this, young people are more likely than others to choose nonpartisan voter registration - and less likely than others to vote, a trend that we need to reverse to ensure the continued viability of our democracy.
This move embodies my existing style and the policy priorities that you elected me to pursue - bold solutions to develop clean energy, restructuring of education systems to empower teachers, nonpartisan election reform, and promotion of civic education and engagement. We are already nonpartisan in our town politics, and I introduced legislation a year ago that would make state elections nonpartisan. We act in a relatively nonpartisan manner in Massachusetts - why shouldn't we manifest that spirit in our registrations, election laws, and precedents we set for the rest of the country?
I want everyone to truly engage with the political system, to learn about the process and understand policies and candidates based on their own merits and not their association with a party. And however active each person may be in advocacy or campaigning, I want everyone to vote.
~~~~~~~~~~~~~~~~~~~~~~~~~~~~~~~~~~~~~~~~~~~~~~~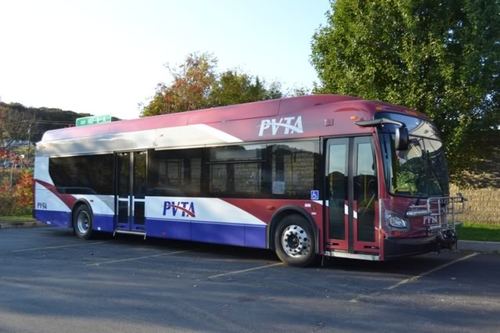 The

PVTA

is being forced to cut services and raise ticket prices throughout the Pioneer Valley in order to make up for what is essentially a cut by the legislature translated into level funding for years despite rising costs for wages and health insurance.
These steps lead to a spiral for public transit. If buses are not frequent enough to take people where they need to go on time, and charge poor people $1.60 per ride rather than $1.25, riders will have to find alternatives. Ridership will fall further and the analysts will decide that further cuts must be made.
This is a climate justice issue: buses provide transportation for working and low-income people while they prevent greenhouse gas emissions.
Saving PVTA means expanding PVTA.
1. Please go to one of the following hearings to weigh in for a state budget solution - MORE than the $8 million additional needed to prevent the cuts.
Tuesday, March 6,
4:00 pm - 5:30 pm
Bangs Community Center,
2. Call your state reps and demand the state budget be revised so that the regional transit authorities' budget be expanded.
3. You may also comment TO PVTA at comments@pvta.com or by calling (413) 732-6248 x 239 and leave up to a 3-min. message.
~~~~~~~~~~~~~~~~~~~~~~~~~~~~~~~~~~~~~~~~~~~~~~~
Parents' Fun Nights at
The Bridge!
Check out these two special nights for parent-only fun
this month at The Bridge!
Parents' Springtime Craft Night!
Tuesday, March 20th -
5:30 - 6:30pm
Feeling creative? Feeling like you have Spring Fever and want to get out of the house? We have the perfect way to help! Come make some cute springtime candleholders and share some laughs with other parents - we provide the materials, childcare and pizza.
Parents' Game Night!
Tuesday, March 27th -
5:30-6:30pm
Board games aren't just for children! We bet you have a "CLUE" about our game night, and we're not "SORRY" that we have a "MONOPOLY" on fun! Join us for an evening of playing, laughing, snacks and having a great time with other parents! We have plenty of games, but bring your own if you have one you'd like to share. Childcare and pizza will be provided.
~~~~~~~~~~~~~~~~~~~~~~~~~~~~~~~~~~~~~~~~~~~~~~~
~~~~~~~~~~~~~~~~~~~~~~~~~~~~~~~~~~~~~~~~~~~~~~~
Valley CDC
30th Anniversary!
Valley Community Development will be celebrating its 30
th
Anniversary on April 12
th
, featuring keynote speaker Charles M. Blow.
Mr. Blow is a New York Times Op-Ed columnist, a CNN commentator, and a former Presidential Visiting Professor at Yale University. He brings a unique voice to hot-button issues such as social justice, racial equality, presidential politics, police violence, gun control, and the Black Lives Matter movement.
Described as searing and unforgettable, his New York Times best-selling memoir Fire Shut Up In My Bones , is a bravely intense, one-of-a-kind story of self-invention and personal struggle.
Hadley Farms

41 Russel Street, Hadley

Cocktail Reception - 6PM - 7PM

Dinner and Keynote Speaker 7PM - 9PM
~~~~~~~~~~~~~~~~~~~~~~~~~
~~~~~~~~~~~~~~~~~~~~~~

Good nutrition is key to healthy development. This workshop will offer information and ideas on how to help your child be a healthy eater.
Being a father and parenting today can sometimes look very different from what dads may have experienced with their own fathers. This father/child program includes a discussion time with fathers on these changes, their experiences and ways in which they can promote their child's healthy development and early learning experiences. Dads will also spend time with their child/ren engaging in fun activities together.

April 7, 2018, 10:00am - 12:00am, Easthampton Family Center (Register by Mar 30)
Did you know that you can help your child grow into reading by talking, playing, sharing books and even singing together? In this four-session workshop we'll find out why these things are important and have lots of time for parents and children to do fun activities together. Each session starts with a light supper.
Childcare is provided during parent learning times. (Please plan to bring your child.) You'll receive a book at each session to take home.
April 25

,

May 2

, 9, and 16, 2018,

10:30am - 11:30am

, Southampton Library (Register by

April 18

)
~~~~~~~~~~~~~~~~~~~~~~~~~~~~~~~~~~~~~~~~~~~~~~~
Upcoming Amherst Community Connections Programs
3/7 Need Supportive Employment? Liz Kelly, Star Light Center. If you have a mental or physical disability but still want to live and work independently, the Star Light Center and ACC is here to help you!
3/14 Need Legal Help Applying for SSI?
Attorney David Waldfogel, Center for Public
Representation. Applying for Supplemental Security Income can be an overwhelming and complex process, but ACC is here to help you make it easier!
3/21 Fine Tuning Kidney Health
, Samuel Amaka, Amherst College. There is nothing
more important than the health of your kidneys! Taking care of your body has never been easier at ACC.
3/28 Recovering From Grief and Loss, Maureen Groden, UMass. Have you recently suffered a loss? Do you need help with the grieving process? Join a community ready to be here

All events are on Wednesday, 10:00 to 11:30 am,
~~~~~~~~~~~~~~~~~~~~~~~~~~~~~~~~~~~~~~~~~~~~~~~

Human Service Forum
Employment Law 101
March 22nd


Many supervisors do not understand how their decisions about employee issues can create liability, not only for the agency but also for themselves personally. This program will give supervisors basic information about employment law; plus skills and strategies for managing agency staff that can help to avoid employment litigation.


This is a great program for new supervisors needing to learn the material, and seasoned supervisors needing a refresher!
This program will cover:
Employment Discrimination Law
Effective Discipline and Documentation
Preventing and Dealing with Claims of Harassment
Wage and Hour Issues
Leaves of Absence and Disabilities
Hiring Concerns
~~~~~~~~~~~~~~~~~~~~~~~~~~~~~~~~~~~~~~~~~~~~~~~

FREE WEBINAR
3 Ways the New Tax Reform Act Impacts the Nonprofit Community
Wednesday, March 7, 10 am - 1 pm
The

Tax Cuts and Jobs Act

(TCJA) ushered changes in the US Tax Code, effective January 1, 2018. Since the signing of the

TCJA

there have been questions about how nonprofit organizations might be impacted by the changes. Join us for a fireside chat with

Network For Good Fundraising Coach and Founder of Fundraising Strategies, John Gilchrist, FAHP, CFRE

, as he discusses the implications this new tax reform act will have on the nonprofit community and our donors.

REGISTER
~~~~~~~~~~~~~~~~~~~~~~~~~~~~~~~~~~~~~~~~~~~~~~~
Opportunities
Behavioral Health Network, Inc.
Berkshire Children & Families
CHD
Collaborative for Educational Services
Community Action Pioneer Valley
Franklin Hampshire Career Center
P/T Workshop Coordinator
Literacy Project
Musante Health Center
Safe Passage
Service Net
~~~~~~~~~~~~~~~~~~~~~~~~~~~~~~~~~~~~~~~~~~~~~~~~~~~~~~
This list is being updated during our Membership Drive.
A Positive Place
Amherst Community Connections
Amherst Education Foundation
Amherst Housing Authority
Amherst Survival Center
Behavioral Health Network, Inc.
Berkshire Children and Families
Cancer Connection
Center for New Americans
Central Hampshire Veterans Services
CHD
Child Care of the Berkshires, Inc.
Collaborative for Education
Community Action!
Community Foundation of Western MA
Cooley Dickinson Hospital
Community Legal Aid
Core Brilliance Academy
Craig's Doors
DIAL/SELF Youth and Community Services
Family Outreach of Amherst / CHD
Fitzpatrick, Pamela
Franklin Hampshire Career Center
Massachusetts Nonprofit Network
Northampton Survival Center
Northwestern District Attorney's Office
Pathlight, Inc.
Peterson, Kristin
Pioneer Valley Habitat for Humanity
Representative Solomon Goldstein Rose
Representative Steve Kulik
Roth-Howe, Jeffrey
RSVP of the Pioneer Valley
Safe Passage
ServiceNet, Inc.
Smith College
Stavros Center for Independent Living
Trauma Institute and Child Trauma Institute, Inc.
United Arc, Inc.
Valley Community Development Corp.
Wayfinders, Inc.
Western MA Network to End Homelessness