Monthly Meetings
November 27
COSA's Role in nonprofit politics
COSA Monthly Meetings take place at the WWII Club Banquet Room
50 Conz St.
Northampton
9 - 10:30 AM
SEND COSA NEWS:
Next
Newsletter Submission Deadline
Nov. 26, 2018
JOIN US:
____________
Nominate a Direct Service Employee or Volunteer
for a
COSA Award!
Big Brothers Big Sisters

2018 Winter Craft Fair
The Northampton Winter Craft Fair is the perfect place to enjoy a fun-filled day while doing your holiday shopping. The fair takes place at Northampton High School on December 1st and 2nd. The two-day fair features one-of-a-kind handmade crafts from 90 juried artisans, delicious food, a fabulous silent auction on Saturday and plenty of free parking. The fair also features a wonderful children's book sale with thousands of gently-used, pre-loved children's books at bargain prices, organized by children's book author/illustrator Diane deGroat.
$5 Admission benefits Big Brothers Big Sisters

~~~~~~~~~~~~~~~~~~~~~~~~~~~~~~~~~~~~~~~~~~~~~~~
COSA Meeting
November 27th
We'll be discussing how members can benefit from participating in COSA and what additional roles COSA can play in educating our membership and in helping human service providers connect with legislators and vice versa. Come add your perspective and share your ideas about COSA's priorities this year.
Please join us for this important discussion. YOU ARE COSA. Your voice matters, and we would love your participation.
~~~~~~~~~~~~~~~~~~~~~~~~~~~~~~~~~~~~~~~~~~~~~~~
Volunteer with Community Action's VITA Free Tax Assistance Program!

Last year, our Free Tax assistance program served over 500 local community members who are living and working with low-incomes in Franklin and Hampshire County. This opportunity brought over a million dollars in refunds and tax credits back to our local economy!
As a VITA volunteer you will learn information that is helpful - personally and professionally, AND you get to contribute to your local community!
No past tax experience is
necessary,
we will train you to be an IRS certified volunteer tax preparer! Volunteer opportunities are for 3-hour
shifts and
run only for 11 weeks!
For information call: (413)376-1179 smartineau@communityaction.us

~~~~~~~~~~~~~~~~~~~~~~~~~~~~~~~~~~~~~~~~~~~~~~~
The Annual Community Thanksgiving will take place on Wednesday, November 21st at the Immanuel Lutheran Church. The meal is served from 1-2:30PM. You, your family and friends are welcome to join us! Good food, good music, good people....
If you'd like to help for the meal, we need people to do a bit of cooking (we can supply the pans, you supply the time, food and elbow grease). Let Tracey know if you can help! We can also use a bit of end-of-the-meal help with cleaning up and bringing things back to the Center. Tracey can be reached at
413-549-3968 x102
ASC will be closed on Thursday
and Friday, Nov. 22nd and 23rd
~~~~~~~~~~~~~~~~~~~~~~~~~~~~~~~~~~~~~~~~~~~~~~~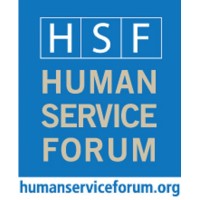 HSF Workshop
Effective Conflict Resolution Strategies

Workplace conflict can harm relationships, reduce productivity, increase costs and decrease a team's effectiveness. In this workshop we'll explore the range of conflict resolution tools available, including one-on-one communication strategies, conflict coaching, mediation, and larger group processes.
By the end of this workshop, participants will:
Develop knowledge of various conflict resolution tools and the situations in which they may be most useful.

Practice invitations and language for introducing conflict resolution tools to foster buy-in and collaboration.

Build skills and confidence in designing conflict resolution strategies to address real-life workplace conflicts.

Learn new approaches for building workplace conflict resolution capacity and creating more cooperative work environments.
December 4, 2018 from 9:00 AM to 3:30 PM

~~~~~~~~~~~~~~~~~~~~~~~~~~~~~~~~~~~~~~~~~~~~~~~
The Bridge
Thanksgiving Potluck
Count your blessings with community, fun, and food. Come break bread with other families, and bring a dish to share.
Nov. 20th, 5:30 - 7:30
The Bridge Family Resource Center
101 University Drive, Amherst
Info? Call Anne Barnes 549-0297 x6566
~~~~~~~~~~~~~~~~~~~~~~~~~~~~~~~~~~~~~~~~~~~~~~~
Florence Bank Customers' Choice Community Grants
We're donating $100,000 to local non-profit organizations in our Annual Customers' Choice Community Grants Program, and you decide who gets the money! Be sure to vote before December 31st to make your vote count.

Many COSA member organizations are eligible for funding.
~~~~~~~~~~~~~~~~~~~~~~~~~~~~~~~~~~~~~~~~~~~~~~~
HSF 2019 Legislative Reception

This
unique event
allows you to share a table with one of the Western Massachusetts Representatives or Senators and speak directly with them on topics that are
important to you.
For the staff, board, constituents/clients, family members, and volunteers of member agencies of the Human Service Forum, Hampshire Council of Social Agencies (COSA) & Franklin County Resource Network (FCRN). Continental breakfast will be served with coffee, juice and assorted danish will be available.
Friday, January 25, 2019

~~~~~~~~~~~~~~~~~~~~~~~~~~~~~~~~~~~~~~~~~~~~~~~
ACEs Webinar:
Jim Sporleder on
Trauma-informed Schools
Jim will answer some prepared questions followed by an open question and answer period with participants. Topics that Jim will discuss include:
How do you increase staff and community buy in for a trauma-informed school?
How do you determine the best way to roll out a whole school, trauma-informed model to staff?
How do you sustain a trauma-informed school and prevent burn out?
What are effective ways of integrating ACEs science into training and practice?
Date: Monday, November 19, 2018
Time: 3:00-4:00 pm PDT /6:00-7:00 pm EDT
~~~~~~~~~~~~~~~~~~~~~~~~~~~~~~~~~~~~~~~~~~~~~~~
Nov. 20, 12-4pm
Get ready to rock #GivingTuesday and year-end fundraising! We've got a stacked panel of experts ready to deliver best practices for nonprofits looking to raise more than ever this year.
How to Put Together a Multichannel Year-End Campaign -Kimberly O'Donnell, Lead Fundraising Coach, NFG

The #GivingTuesday Model: How Nonprofits Should Leverage It - Asha Curran, 92nd St Y

How Facebook Matching and #GivingTuesday Work Together - Kendra Sinclair, Facebook

Five Weeks and Counting: How to Reach Your Year-End Goals - David King, Alexander Haas
REGISTER
~~~~~~~~~~~~~~~~~~~~~~~~~~~~~~~~~~~~~~~~~~~~~~~
Opportunities
Behavioral Health Network, Inc.
Berkshire Children & Families
CHD
Collaborative for Educational Services
Community Action Pioneer Valley
Nov. 27 - COSA MEETING - COSA's Role in Policymaking
~~~~~~~~~~~~~~~~~~~~~~~~
~~~~~~~~~~~~~~~~~~~~~~~~~~~~~~
Fitzpatrick, Pam
Klausner-Wise, Jan
Lander, Jo
Loughran, Elizabeth
Moss, Renee
Roth-Howe, Jeff
Suprenant, Linda