The Birthday Wall: Create a Collage to Celebrate Your Child
by Dawn Herring
I'm excited to share with you my new e-book, The Birthday Wall, which is a detailed, step-by-step instructional book I've written that shows how to create a multi-dimensional, colorful visual collage to help celebrate your Child's birthday! As creator of this family tradition, I share how to research, plan, gather, create, and display all the elements of your child's Birthday Wall, which can enable you to validate, affirm and show appreciation for your child with who they are right now. You can buy it
here
for just
$1.99

.
**A BIRTHDAY WALL STORY, FEATURING SARAH JOYCE BRYANT AND HER SON CODY**:
Call for your childhood inspiring birthday story; Please see bottom of Refresh Journal for details!

Be Refreshed with Dawn Herring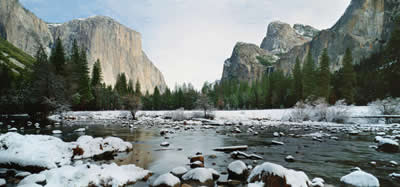 Refresh Your Work
Do you find your mind stymied as you ruminate on a task you have to complete or when something is expected of you, you haven't quite come through with it yet and you're running out of time? Not a comfortable place to be, huh? Maybe you could use a bit of clutter clearing. Julia Cameron shares, "Clearing clutter, we literally make space for our ideas." Yes, reducing or eliminating the piles, the papers, and whatever else is "in the way" of your thought process can actually help your mindset, your imagination and your productivity, opening up your creativity and energy. You may be surprised how quickly things open and up and flow when you do.
Refresh Your Home
Are you looking for a way to simplify things on the home front? Perhaps move into a smaller space or make better use of the space you have? Shine's Senior Editor, Lylah Alphonse, shares a Brooklyn couple's story of moving into a much smaller space and shares tips on ways you can incorporate their approach in the way you store and decorate. Refresh your space one approach at time.
For Your Journal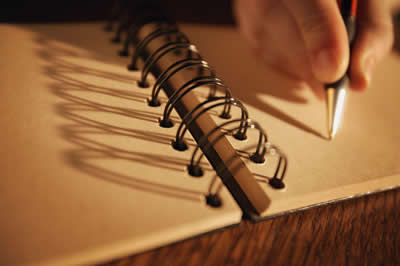 Journaling Tip:
When you need to clarify your thoughts with a troubling circumstance in your life, journal all the dimensions and see your confusion transitioned.
***
Q: How does writing a journal entry help slow down your thoughts?
Journaling naturally forces my mind to slow down, so I become more aware of what is troubling me and it gives me a place to dissect all the dimensions of life experience and clarifies the next step.
***
You're welcome to reply to the weekly journaling question; I may share it in a future edition of Refresh Journal.
My blog post: Storms
You're welcome to subscribe to my blog Refresh with Dawn Herring so you will always get my latest posts in your email to read at your convenience.
THE ARTIST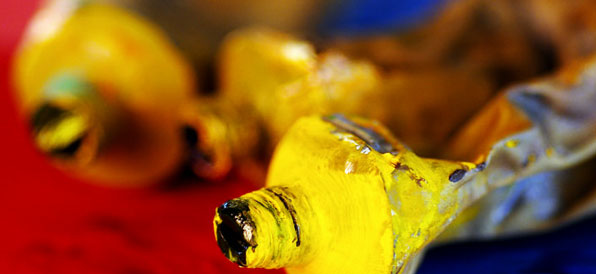 It's amazing what one can do artistically, even when faced with severe limitations.
was born blind and has severe autism and learning disabilities.
I found his musical and artistic story inspiring and amazing.
Consider the possibilities in your own
his gifts, and how he shares what he can do with the world.
"Let yourself be silently drawn by the stronger pull of what you really love."
My Terrific Twitter friend,
Dawn Maria,
for her supportive and appreciative Follow Friday:
"Thinking of you, @Dawn Herring, this #FF-if you love journaling, she's the one to Follow."
Greetings!
Welcome to Refresh Journal: for a fresh perspective in all of life's dimensions!
Your mind is like a map full of associations that can go in a myriad of directions.
You know how you start to think about something and that leads to something else, and then something else...?
One thought leads to another. And sometimes you wonder, "Now how did I get started on that thought?"
We don't often retrace or realize our thought patterns unless we're Paying Attention to them.
Now, there are times when our mind is a-whir with thoughts that are distressing, that keep running around in circles, and we can't find rest from the rush of it.
Sometimes these recurring thoughts are there to get our attention, especially when it's based on a stressing or challenging situation.
When you find yourself feeling heavy with the strain of your thoughts, it can be wise to discern what your trouble is by uncovering the source of your thought process by looking at them on paper with a multi-dimensional focus.
That was our topic for #JournalChat Live this past week with Your Journaling: A Trouble Transitioned. Highlights are below.
Also included are refreshing tips for your work and your home and a song pick from one of my favorite bands, Journey, titled, "Send Her My Love."
I'm excited to share with you the dimensions of my life that matter most to me.
Your thoughts will often reflect what matters most to you. And when you pay attention, you may discover some New News for yourself!
As always, thanks for making Refresh Journal a part of your life dimension.
Host of #JournalChat Live and #JournalChat Links edition
JournalChat Pick of the Week:
You feel the lack of your perceived inadequacies and the attack of anger in your emotions as the creeping feeling of jealousy awakens within you when you see someone else get want you desire.
Quinn shares with us how we can work through this vitally important issue by addressing what triggered that resenting feeling of jealousy, why it rose to the surface, and how we can grasp the qualities we already possess that we see in the other person.
Our topic for this week's #JournalChat Live is Your Journaling: A Jealousy Revisited as we take a closer look at what instigates jealousy and how we can use the information gleaned to work for us and not against us with a focus on validating our personality's best qualities and nurturing them.
You're welcome to read this post prior to the Live chat on Thursday, and perhaps write an entry about how you have used your journal to revisit circumstances that have brought jealousy to the surface and what you have learned and can nurture in yourself in the process. You're welcome to share any discoveries you've made during our chat.
So join us on Thursday, July 26, 2012 at 5 p.m. EST (2 p.m. PST) for #JournalChat Live on Twitter. Be sure to use the #JournalChat hashtag in your tweet!
Highlights from #JournalChat Live
Our topic for #JournalChat Live this past week was Your Journaling: A Trouble Transitioned as we discussed different approaches we can use in our journals to go from confusion to clarity. Highlights are below.
Here are some insights on using your journal to transition through your troubling thoughts with insight from Dolly Garland's post, 8 Ways Journaling Can Help You Simplify Your Thoughts:
The steps Dolly suggests can help us slow down the mind and gain a fresh perspective. One of her first suggestions is making a list; one that pertains to everything with your current trouble. A mindmap is her next suggestion for those who want to incorporate a more visual aspect to their trouble. The next step on her list is focusing on feelings, where journaling often naturally focuses. I like Dolly's point about not justifying or proving anything and giving yourself permission to be unreasonable! Dolly's next approach is JUST the FACTS! Journaling the aspect of your trouble in a bare bones way. She recommends being ruthless with it, not letting it get subjective. Her next approach is FREE WRITE. Write whatever comes to mind and let the subconscious take center stage.
Here's my point of view and insight:
One of the best things about journaling is it forces our minds to slow down and consider the situation you are troubled by. I'm one
for lists, usually on the to-do side so I can cross off my items; but I would see this as more of a brain storming list. Get all those trouble-related items down on paper. I think this process help us unload in a semi-organized fashion which can help us feel a bit less stressed. What I find interesting is how mind maps work associatively; one thing leads to another; my provide unexpected insight. One of the great benefits of journaling is letting it all out on the page; when we are troubled, that can help bring clarity. We can focus on our feelings through color, text, and image with this approach; do it whatever way releases tension. Free writing lets us write unhindered, unblocked. Nothing is held back, nothing is taboo.
From Leia Cator:
Because list making and mind maps are shorthand, I usually play with the word and numbers and shapes. Use colored pencils, stencils. You use the right side of the brain, which helps left writing side. Works miracles with blocks. :) and it is fun and relaxing.
From Elizabeth Mahadeo:
Writing releases thoughts and feelings and gives you a better sense of what you're thinking. Journaling is a way to take time for yourself and nurture your well being.
From Rori Lieurance:
I use it [journaling] a lot to clarify decisions. SUPER helpful!
From Nanda Oetomo:
Journaling really helps me make important decisions. Whenever I feel stuck, I start writing until I figured out what to do.
From Debra DiPietro:
If challenged with something, I like to start my journal entry with a question. Then write...
And to summarize:
Whether it's decision making, asking questions, focusing on facts or emotions, Journaling helps bring clarity out of confusion.
When you find your thoughts whirring in your head, use your journal to slow down and find the approach that transitions your trouble!
Join us on 7/26/12 at 5 EST/2 PST for the next session of #JournalChat Live. Topic is in the section for Pick of the Week.
Sometimes our thoughts find their origin
with one we love.

Send her my love -Steve Perry/Journey
As you take the time to discern the source of your thoughts and determine what steps you need to take to center yourself and move forward, encourage a friend who may be troubled by their own stressful thoughts to discern theirs as well.
Sometimes it's easier to move forward when you have another to walk with along life's path.
Dawn Herring
Host of #JournalChat Live and #JournalChat Links Edition on Twitter
Author of The Birthday Wall: Create a Collage to Celebrate Your Child
Call for Your Childhood Birthday Story! Do you have a childhood memory from an inspiring birthday you experienced when you were appreciated, validated, and nurtured for who you were at that time in your life? How does that experience shape who you are today? I would love to read and share (with your permission) your story on my Birthday Wall blog (where I feature party tips, themes, and inspiring birthday stories).
Please send them to thebirthdaywall@att.net; or you can simple write a blog post featuring your inspiring birthday story and make mention/link The Birthday Wall blog (or my e-book, The Birthday Wall: Create a Collage to Celebrate Your Child) and I will publish/link it on The Birthday Wall blog.
I also plan to choose the stories that especially touch my heart and feature them here in Refresh Journal.
I look forward to reading and sharing your inspiring birthday story!