Long days. Deadlines. Demanding customers.
It can be really tough to keep your team motivated during the hottest months of the year.
Even the best leaders need a little help coaxing top performance from their teams. Here are some ideas you can use each day to increase motivation:
1) Share your sincere appreciation: "I appreciate your efforts." "You did a good job on ..." "Thanks, keep up the __ ."
2) Eat lunch with the team. Less formal time together will help you find out genuine employee concerns so that you can fix things that are not working well. It's a great way for everyone to get to know each other too.
3)
Make sure everyone gets some positive recognition
.
Praise accomplishments in front of peers. Be sure to share encouragement with everyone. Don't play favorites.
4) Share the big picture. Talk about what results the customer needs. Hold company meetings. Share what's new. Tell the good and the bad.
5) Provide upgraded tools. Boost safety, productivity and morale. Don't disregard requests when equipment is broken or worn.
The Team at North South Supply
North South Supply always

delivers

great value to our customers, but many customers don't realize that

we

also

deliver

our products!
Use our

delivery

to get what you need when you need it.
Simply call, email or fax into your store so

we

can get a

delivery

scheduled for you - and remember, it always helps to plan ahead.
Our service is not only a convenience, it saves your company Time and Money!
Take Advantage of Our Money-Saving Offers

More Tariff-Based Price Increases - View Our List

After years of price stability, manufacturers have been raising

prices

aggressively in the last 3 months. These changes are impacting nearly every category of landscape and irrigation supplies.

Collaborate with your North South representative to obtain updated quotes prior to bid. Include

material

cost increase clauses in your bid documents.

While

material

cost increases may seem to be bad, discover how they can help you. They are an opportunity for you to raise your

pricing

to achieve a higher profit level. We hope you take advantage of this opportunity!
Contractors Guide to Managing Problem Employees
They disrupt productivity, make excuses, drag down morale, do sub-standard work, disobey rules, and hurt relationships with long-term customers.
As a leader, it's up to you to resolve these challenges and turn chaos into order.
Employees become problems because they feel they can get away with it. Weak management and bad business practices can create a frustrated, disengaged workforce.
In this free booklet, we'll share practical insights and techniques for dealing with problem workers and the workplace situations they create.
40 Years of Leadership: Christy's Red Hot Blue Glue

For over 40 years, professional contractors have relied on
Christy's Red Hot Blue Glue
to make strong, permanent joints for PVC pressure and drain lines.
We are proud to offer this industry-leading product to our customers.


Wet or dry, rain or shine, no other PVC solvent cement works as well across all weather conditions. Plus it works fast to allow you to quickly pressurize and test new installations and repairs.

Learn how to use Red Hot Blue Glue to "bond for life" in this informative video.
In this helpful technical article from LASCO Fittings, discover the forces that cause failure in

threaded

pipe

connections

and how to take steps to control them in your installations.

Click here to download the full article PDF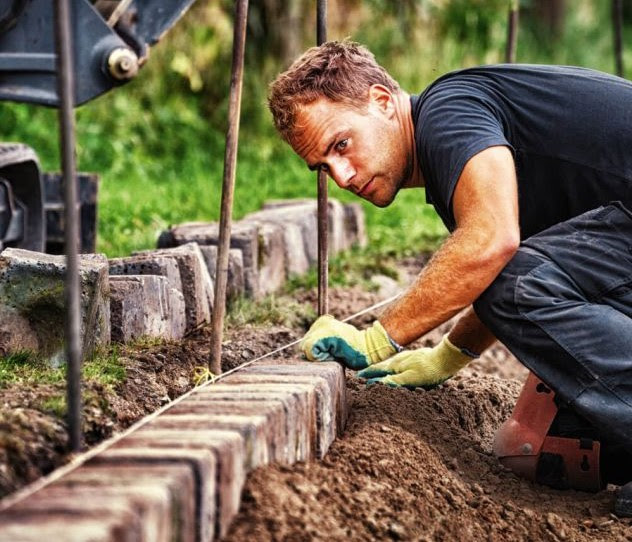 How do you

convert

your

new

hire's

excitement

and

enthusiasm

into

a

great

productive

start

?
Getting your

new

hire through the initial awkward phase of being the "

new

person" and moving toward being "a productive member of the team" is a challenging task.
The key is to have a checklist to guide the steps from hire through to the end of the first month. Help the

new

hire-and the team-through the anxiety that comes with change and encourage

productive

connections to be made. Here are some essential ingredients in good on-

boarding

:
A welcome message given to

employees

, welcoming the

new

hire with a few brief details about the person and his/her

new

role. Encourage everyone to greet the

new

person and make them feel a part of

your

team.
A checklist provided to the

new

employee with information on common questions: work

start

/end times, break policies, restroom locations, planning for lunch, what to bring on the first day, etc.
A brief job description with requirements, expectations and keys to success. Be sure it's clear what the

new

hire needs to learn, know and accomplish after 14-30 days in the role.
A welcome kit

including some company logo materials (appropriate to the role - a mousepad, hat, note pad, etc.) and required personal protective equipment (safety glasses, hearing protection, etc.)
Get feedback from recent

new

employees

on other things you could add to

your

on-

boarding

program. Think about what would make you feel welcomed and make you excited to get started.