Don't Miss!
Upcoming deadlines and events to watch for:
Summer Staff Needed!
Our outdoor ministry partners are still seeking summer staff: counselors, cooks and more! Do you know someone who would be a good fit?
Encourage them to apply at one of the links below!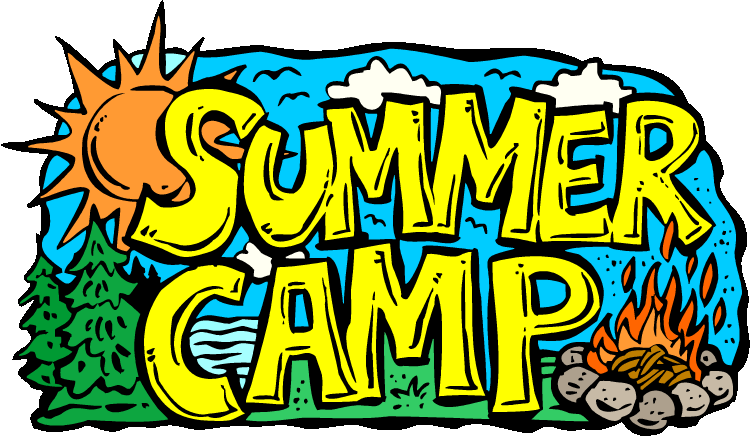 And remember!

It's never too late to sign up for camp!

Encourage the youth and families in your congregation to take advantage of the transformative faith experiences our outdoor ministries offer!
ELCA
Encourage your young people and families to go to camp next summer!
Camp Amnicon
Camp Onomia
Luther Crest Bible Camp
Luther Park Bible Camp
Voyaguers Lutheran Ministries
Wilderness Canoe Base
Journeys
(Listing and links for all ELCA Outdoor Ministries)
Join our list
Get Networked!


Youth ministry is hard work. We are strengthened personally and professionally when we get together regularly to share our stories, swap ideas, learn from each other and lean on each other. Make time this month to join in on one of these network opportunities, or have coffee with a youth worker near you!

Duluth Area Network Meetings:
Second Thursday of Every Month, 10:00am
Beaner's in West Duluth
Brainerd Area Network Meetings:
Second Thursday of Every Month, 10:00am
Caribou Coffee on Hwy 371
Contact Sarah Marshall for more info.

Cert Schools





Vibrant Faith Training School

This unique training experience changes lives, equips leaders, and transforms congregations in effective and creative faith formation, culminating in creating a ministry plan that will guide your efforts with children, youth, and families.

Learn more.
Sponsored by

Youth Leadership

This program is a unique, holistic leadership development program that covers the key areas of ministry. We come alongside you as you grow as a leader in your particular context, sharpen your vision and encourage your calling. Learn more.
NE MN Synod Facebook Group - Join Today!




The NE MN Synod is on Facebook! Join today for synod updates and to share your questions and ministries! Search for "Northeastern Minnesota Synod, ELCA" or

click here

to join.
"Yes, they could crucify Jesus.
Yes, they could bury Jesus.
God's love for the world!"
- Bishop Dr. Munib Younan

Together in Christ,
Catherine Anderson
Coordinator of Youth Ministry
The Synod Journey
to the 2018 ELCA Youth Gathering!

Now is the time to start planning and preparing for the 2018 NE MN Synod Journey and ELCA Youth Gathering! Below is info you need to begin this faith Journey!


Spring Information and Training Meetings!

Are you wondering what the Synod Journey and/or ELCA Youth Gathering is, and if this Journey is a right fit for your youth and congregation? These information meetings will answer your questions, and equip you to begin this year-long transformative faith journey with your youth and congregation! All adult leaders/volunteers are invited to attend! Registration is not required, but is helpful for planning.


April 22, 9:30am - Noon: First Lutheran Church, Duluth

April 23, 2:00pm - 4:30pm: St. Andrew's Lutheran Church, Grand Rapids

April 28, 1:00pm - 3:30pm: Lord of Life Lutheran Church, Baxter

An online webinar will also be offered May 4 from 10:00am - 11:30am for those who can't make any of the in person trainings. You must

register here

to attend live, where you will be able to ask questions. A recording of the webinar will be posted on the Synod Journey website the next day.

Registration Packets for the NE MN Synod Journey were mailed to congregations March 31. They can also be downloaded here.
Augsburg College Youth Theology Institute

June 25-30, 2017
Augsburg College, Minneapolis

The Augsburg College Youth Theology Institute

is a week long summer program for high school youth between 9th and 12th grade to

explore theological themes and engage in meaningful discussions about faith.

This year's theme is

God's Mosaic: Diversity as Good News

. We will explore the sociological theories, biblical narratives, and theological frameworks that help us see appreciate, engage and celebrate the beauty of diversity in God's world.

For more information, applications and nomination forms visit http://www.augsburg.edu/ccv/acyti/


Sacred Word, Sacred World, Sacred Call

College of St. Scholastica

Youth Theology Institute
July 7-16, 2017

This ecumenical leadership development and spiritual formation program for high school youth will give students a toolkit of theological and spiritual resources that will aid them in exploring their passions, gifts and calls. The program includes small groups, prayer, worship, service learning, conversations with professors, ropes course and wilderness experience.

For more information, visit

www.css.edu/goyeti
VBS Resource Sharing

Salem Lutheran Church, Hermantown
April 20, 10am - Noon


An invitation from Sara Hudson, Director of Youth and Family Ministry at Salem Lutheran Church in Hermantown:

For those of you who may be using Group: Maker Fun Factory VBS this year, I will be hosting an informal idea-sharing meeting on Thursday, April 20th at 10:00 at

Salem Lutheran Church in Hermantown

. This will be a time to look at how we can all do the best VBS possible, and bounce ideas around to help us as we prepare. If you'd like to attend please just send me an email so I know to expect you! All are welcome!

sara.christine04@hotmail.com
Continuing Education Events Beyond Our Synod


Our synod is located just hours away from some of the top youth ministry training in the nation! Click on the organizations below for a complete listing of training opportunities!


Youth Leadership
Offers 3 hour, one day, intensive and certificate programs.


________________________________________________


Peer Ministry / Marilyn Sharpe Ministries


Living Room Summit, Peer Ministry Leadership Camps and trainings, Coaching.
________________________________________________



Vibrant Faith Ministries