The Zentangle community either attracts the nicest people, or perhaps, it brings out the nicest in the people it attracts.
Either way, we invite you to join this community as a Certified Zentangle Teacher (CZT) so you can share the uplifting and rewarding benefits of the Zentangle Method with others.
If that interests you, please review the information below and join us and other Zentangle enthusiasts around this world on this magical journey.
For the second year, CZT seminars will be held at the Providence Biltmore Hotel in downtown Providence, RI.
The Biltmore interior is an exquisite example of art deco. Its lobby and ballroom (where we'll have our seminar) are rich sources of tangle inspirations.
Lots more info below.
Enjoy!
Certified Zentangle Teacher Registration for 2018

We are thrilled to announce that our registration for CZT training in 2018 is now open.
We are excited to share this time with you and give you the best tools and support you will need to
share the Zentangle Method and Artform with others.
All of our seminars begin with a Sunday afternoon class and finish Wednesday around 5:00 pm so please plan your travel accordingly. You need to attend all sessions to be certified.
There is much to read when going through the registration process including preparation, travel advice and payment instructions. PLEASE take your time so there are no missteps in the process.
Please click the link below and read more about our teaching seminars. There will be live links at the top of the page that will take you to the registration for your desired event. Note that you may need to create an account when you register. (It is a different site than zentangle.com.)
We look forward to meeting you and working with you soon!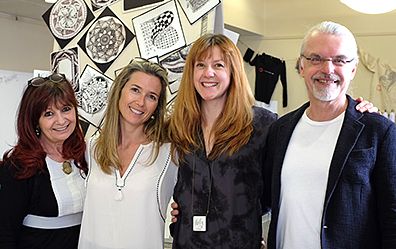 Maria, Martha, Molly and Rick
June 17-20, 2018
June 24-27, 2018
October 28-31, 2018
When you register you can choose to have a private room, share a room with another student or

be a day student

.
Private Room Student

Includes training, meals, coffee breaks and snacks, all necessary supplies and three nights'
private
lodging at the Providence Biltmore. $2,245.
Share Room Student
Includes training, meals, coffee breaks and snacks, all necessary supplies

and three nights'

shared

lodging at the Providence Biltmore. $1,995.
Day Student
Includes training, meals, coffee breaks and snacks, and all necessary supplies. $1,745.

When you register online, you will only pay a non-refundable registration fee of $250. The balance will be invoiced in a follow-up email. Payment plans are available on request.
Please see below for more details about our CZT Seminar philosophy and approach. Learn more about what's different in 2017.
If you have any questions, please
email:
We look forward to meeting you and working with you.
-----+-----


If you plan to attend, please register as soon as you can. These seminars tend to fill quickly.
But wait . . . There's More!
You may have noticed there are only 3 CZT seminars this year.
That's because we will host our CZT reunion "zenAgain 2018" following CZT#32 on November 4-7, 2018.
We thought we would let you know in case you want to attend after you attend a CZT class, particularly for those of you who are traveling a great distance to attend a CZT seminar.
So, if you do sign up for CZT#32 you may also want to attend the reunion event to meet up with all of those like-minded Zentangle enthusiasts from around the world!
We will open registration for zenAgain 2018 to CZTs only in just a few days. If you think you may want to attend zenAgain 2018 after you become a CZT, please email
martha@zentangle.com
and let her know now.
Additional CZT Seminar Details for 2018

Certified Zentangle Teacher (CZT) training seminars are held at the Providence Biltmore Hotel in Providence, Rhode Island USA.
This four day program is taught by the founders, Rick Roberts and Maria Thomas, along with their daughters Martha Huggins and Molly Hollibaugh. We provide a comprehensive understanding of the philosophies behind the Zentangle Method of drawing and how to teach it. After seminar you have the understanding, tools and inspiration necessary to teach the Zentangle Method and convey the full Zentangle experience to others.
As a CZT, you will enjoy continued support and inspiration from all of us at Zentangle Inc. You also gain access to experience and friendships that abound throughout our global CZT network.
Your time with us is quite busy beginning with Sunday travel and settling in. You can check in with Zentangle anytime after 1:00pm on Sunday and with the hotel around 4:00pm. New for this year, we will be having our first class at 4:30pm* so please plan
your travel accordingly. Dinner and mingling will follow and our coveted Zentangle store will open to get everyone inspired! (We only have a store at these events.)
The next few days are dedicated to class from 8:30am to 5:00pm on Monday through Wednesday. There are ample breaks throughout the day to keep us all refreshed and motivated. Although we are finished with the program at 5:00pm on Wednesday, many people choose to extend their stay to absorb and bask in the seminar's events with their fellow CZTs. We encourage our attendees who do decide to stay to also explore the great architecture and history of Providence to further inspire their Zentangle practice.
On Monday and Tuesday evenings, we offer a surprise mix of speakers, entertainment and classes and, though technically optional, you will not want to miss them! Throughout it all, energized conversations are occurring and magical alliances are forming, you will meet and make friends with wonderful people from all around this world!
* Schedule subject to change
-----+-----
Here is what we can't do and what we can do:
We can't:
Guarantee you'll make lots of money (even colleges and universities will not guarantee that)
Teach you basics of how to run a small business
Assign or guarantee territories (People move. Plus, there are so many applications for teaching the Zentangle Method within any one area: Schools, businesses, clubs, health care - you get the idea.)
But, we DO:
We are so grateful for all the wonderful people who have chosen to become a CZT to share the benefits of Zentangle Art with the world.
If you would like to join this CZT community, we look forward to meeting you and working with you in 2018.
Thank you so much for enjoying and contributing to this wonderful Zentangle adventure!

Best from us all,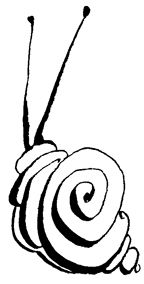 Rick, Maria, Martha, Molly, Bijou and everyone at Zentangle