We received this last week. As you read it you will understand why it begins this newsletter.
Hi Maria,
As I have told you before, Zentangle has opened up so many new experiences for me and expanded my family ten fold, that I can't thank you and Rick and the rest of the family enough.
This summer a friend and I traveled 2,600 miles and stayed at CZT's homes, (From PA, NY, MI to Ontario Canada. We ate with their families and adventured in their back yards and slept in their houses. We learned new crafts together and shared ourselves and our ourselves with each other. Life has become better with Zentangle in my life and I just want you to know how much I appreciate you sharing your discovery with all of us.
See you soon, D.
This gives an idea of the Zentangle community and our CZTs.
Zentangle seems to attract the nicest people, or perhaps, it brings out the nicest in people. Either way, we invite you to review the information below and consider joining with other Zentangle enthusiasts around this world and become a CZT.
Next year's CZT seminars will be a little bit longer so we can have more time to share all our info with you. We are also moving to a new location in Providence, RI . . . the Providence Biltmore.
The Biltmore is one of the finest examples of the architecture of its time in the US. Its lobby and ballroom (where we'll have our seminar) are rich sources of tangle inspirations.
Lots more info (and some heart-warming stories) below.
Enjoy!
Certified Zentangle Teacher Registration for 2017

We are thrilled to announce that our registration for CZT training in 2017 is now open.
This year's seminars include lots of new material and so, we have added two more class segments.
We are so excited to share this time with you to give you the best tools and support to
share the Zentangle Method and Artform with others.
Below are the dates for 2017. Click on a seminar link to register for that seminar.
Seminar sign-in begins at noon on Sunday. All seminars begin Sunday afternoon at 4 o'clock and finish Wednesday at 5:00 pm.
We look forward to meeting you and working with you soon!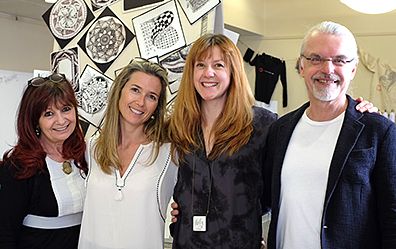 Maria, Martha, Molly and Rick
April 9-12, 2017
April 23-26, 2017
June 18-21, 2017
June 25-28, 2017
When you register you can choose to have a private room, share a room with another student or

be a day student

.
Private Room Student

Includes training, meals, coffee breaks and snacks, all necessary supplies and three nights private lodging at the Providence Biltmore. $2,195.
Share Room Student
Includes training, meals, coffee breaks and snacks, all necessary supplies

and three nights'

shared

lodging at the Providence Biltmore. $1,950.
Day Student
Includes training, meals, coffee breaks and snacks, and all necessary supplies. $1,695.

When you register online, you will only pay a non-refundable registration fee of $250. The balance will be invoiced in a follow-up email. Payment plans are available on request.
Please see below for more details about our CZT Seminar philosophy and approach. Learn more about what's different in 2017.
If you have any questions, please
email:
We look forward to meeting you and working with you.
-----+-----


If you plan to attend, please register as soon as you can. These seminars tend to fill quickly.
CZT Stories

Excerpt:
"It's like yoga with a pen," said Mark Duran, a veteran who used it to help himself heal, and now pays it forward by teaching others.
The Army Veteran teaches the class at DryHootch and the Milwaukee VA Medical Center.
"No matter what problems Veterans have going on in their life at the moment, (Zentangle helps them) focus on the right now," he said.
As a teacher, Duran uses the art of Zentangle as a form of therapy used to distract the mind from physical and mental ailments.
With a master's in education and an eye for art, Army Veteran Duran used Zentangle to cope from injuries sustained in war.
"Ever since I got out of the Army, I was looking for something that gives me purpose in life," said Duran. "This is one of the things that really boosted my self-worth, as far as paying it forward and finding a new purpose."
Dear Rick & Maria,
It has taken me way too long to get a chance to sit down and write to thank you both for the amazing experience you and the Zentangle family provided for the CZT24 seminar. It went far beyond any expectations I could possibly have had prior to attending. I have been asked numerous times by family and friends how it was and I answer "words don't even begin to express". I feel so privileged to be a part of this wonderful community.
Last year was an extremely stressful year for many reasons and what really hit me was that no matter how my day went or how I felt, when I picked up that pen and tile, I felt a calm wash over me. Very hard to put into words. I felt an inner peace. This is when I knew I wanted to attend a seminar and it became an obsession to do so.
Tangling got me through a difficult time and I contacted Martha to be put on the wait list for either CZT24 or CZT25. I sincerely apologize for all the times I bothered her, but I wanted to attend so badly I could taste it. I was so excited when Martha contacted me that there was an opening. I have never done anything like this. I have never traveled where I haven't known someone at the other end. I needed to do this on so many levels. I thank you for this wonderful personal growth opportunity.
I came to CZT24 not knowing a soul. I left four days later with friends I'm sure will last a lifetime. I have never experienced anything like it before. We were hugging goodbye in the hotel lobby and at the airport. My Facebook friend list has exploded. I am in contact with people daily. This was way more than I ever dreamed of. What a wonderful way to begin a new chapter in my life.
Thank you doesn't even begin to ......
Warmly,
L.
Hello all,
A huge THANK YOU SO MUCH for CZT Seminar 25 - I had the most wonderful, meaningful, and valuable time ever, and deeply appreciated everything you did to make it special for us all.
I am SURE you're incredibly busy sorting out the aftermath of all the seminars, but once things settle down a bit I invite you to take a few minutes and check out the post I wrote about my experience at Seminar 25.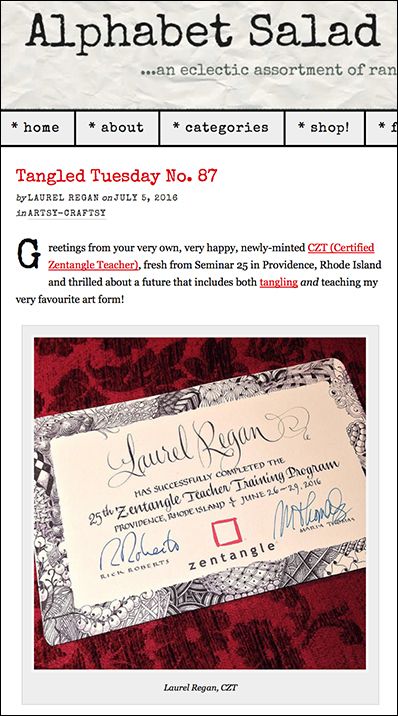 Thank you again! I'm looking forward to what's to come in my new life as a CZT.
Additional CZT Seminar Details for 2017

Our 2017 Certified Zentangle Teacher (CZT) training seminars will be held at the Providence Biltmore Hotel in Providence, Rhode Island USA.
This four day program is taught by the founders, Rick Roberts and Maria Thomas, and is designed to provide a comprehensive understanding of the philosophies behind the Zentangle Method of drawing and how to teach it. After seminar you have the understanding, tools and inspiration necessary to teach the Zentangle Method and convey the full Zentangle experience to others.
As a CZT, you can enjoy continued support and inspiration from all of us at Zentangle Inc. You also gain access to experience and friendships that abound throughout our global CZT network.
A new location and updated program for 2017
At Zentangle HQ, we are continuously evolving and growing in response to our global Zentangle community. For 2017, we have chosen a new and glorious location to host our CZT seminars. We are delighted to announce that the next round of trainings will be held at the exquisite Biltmore Hotel in Providence, RI, USA. The Providence Biltmore, located in the heart of downtown Providence, Rhode Island, is a landmark hotel with an illustrious past. Designed by the celebrated firm Warren and Wetmore, the architects behind New York City's Grand Central Station, the hotel debuted to widespread acclaim in 1922 and quickly became the tourist and social center of Providence. Today, deeply woven within the city's fabric and culture and beloved by generations of guests, the Biltmore is an authentic Providence tradition. At CZT training, we will take over the top two floors of this grand hotel - our own tangling tower!
Your time with us is quite busy beginning with Sunday travel and settling in. You can check in with Zentangle anytime after 12:00pm on Sunday and with the hotel around 3pm. New for this year, we will be having our first class at 4:00pm so please plan
your travel accordingly. Dinner and book signing will follow and our coveted Zentangle store is open to get everyone inspired!
The next few days are dedicated to class from 8:30am to 5:00pm on Monday through Wednesday. There are ample breaks throughout the day to keep us all refreshed and motivated. Although we are finished with the program at 5:00pm on Wednesday, many people choose to extend their stay to absorb and bask in the seminar's events with their fellow CZTs. We encourage our attendees who do decide to stay to also explore the great architecture and history of Providence to further inspire their Zentangle practice.
On Monday and Tuesday evenings, we offer a surprise mix of speakers, entertainment and classes and, though technically optional, you will not want to miss them! Throughout it all, energized conversations are occurring and magical alliances are forming, you will meet and make friends with wonderful people from all around this world!
Here is what we can't do and what we can do:
We can't:
Guarantee you'll make lots of money (even colleges and universities will not guarantee that)
Teach you basics of how to run a small business
Assign or guarantee territories (People move. Plus, there are so many applications for teaching the Zentangle Method within any one area: Schools, businesses, clubs, health care - you get the idea.)
But, we DO:
We are so grateful for all the wonderful people who have chosen to become a CZT to share the benefits of Zentangle Art with the world.
If you would like to join this CZT community, we look forward to meeting you and working with you in 2017.
Thank you so much for enjoying and contributing to this wonderful Zentangle adventure!

Best from us all,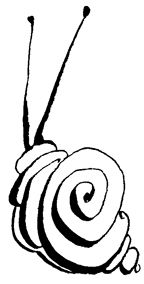 Rick, Maria, Bijou and everyone at Zentangle