A Season's Synchronicity . . .
It seems that triangles are a theme these days.
You know how much we enjoyed the creative collaboration of our "Twelve Days of 3Zs" celebration . . .
. . . (and you can enjoy all the images beginning
here
).
So it was a treat to see this image and theme for the New Years Ball that will light up and "drop" in New York City later this evening: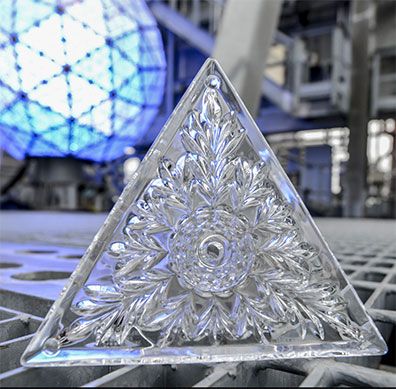 The ball is made of 2,688 Waterford crystal triangles. 288 were changed to reflect this year's theme: Happiness.
All individual crystal "tiles" in an exquisite geodesic mosaic - how awesome!