"Jesus Christ is the same yesterday, today and forever" Hebrews 13:8
* Kindergarten Information Night - TOMORROW-
Thursday, February 7th at 6:45 in the Zion Room
* Yearbook ads due Friday, February 8th
* 6th-8th Grade Valentine's Dance - Friday, February 8th,
7:00-10:00 PM -
CHAPERONES NEEDED
* Marketing Committee Meeting -
Monday, February 11th at 6:30 PM in the Zion Room
Prayers
Pray for a Great School Year
Pray for the Zion Students, Families, and Staff
Xin nian kuai le! That is roughly "Happy New Year" in the pinyin version of Chinese. This is the week of the Lunar New Year. So many of our families and nearly all of our international guest students celebrate this time of year with the traditions of their families' "heritage countries". I encourage you to find some festivities around town, eat "Asian" food, and do a quick Internet search about some of the traditions associated with this holiday. It's a great way to engage our students with a broader world community.
Following various conversations over the course of this school year, I propose we do a little more with regard to studying about our Zion Family and our combined ethnic/racial/nationality traditions. We could celebrate or at least acknowledge different festivals and holidays and consider ways they tie in with our life in Christ. Knowing a LITTLE about the wonderful variety of people in this world can have a BIG impact on how we interact with the unfamiliar. God has wonderful ways of connecting us with people so they can know Him a little more...through us. What a great opportunity.
Here's to great learning!
Mrs. Nagy
Kindergarten Information Night Kindergarten
Information Night Thursday, February 7, 2019 6:45 PM at Zion Lutheran School (Zion Room). Our evening includes meeting the teacher, a tour of the classrooms and campus, and an overview of the curriculum and activities. Come meet the rest of your Zion Lutheran School Family!
Be sure to share this information with friends and family with children looking for an outstanding kindergarten program!
Does your child(ren) already attend Zion Lutheran School? Refer a friend and your family will receive $500 off tuition! Contact School office for details.
RE-­ENROLLMENT REGISTRATION
2019-2020 Re-­enrollment packets were sent home Tuesday, February 5, 2019. SAVE $50.00 off registration when you re-­enroll on or before March 1st. We will begin open enrollment for new families on March 2, 2019.

Jump Rope for Heart
Hey everyone! Jump Rope for Heart is Friday the 15th. Kindergarten - 8th grade will be jumping from 10:30 - 11:30. Students who bring in those donations will receive prizes! Also, everyone who wants to participate must turn in the signed permission form that came home on the donation envelope. Even if you do not donate, the form must be signed to participate in the event. Thank you so much for supporting this cause! Any questions contact Mr. Matte at smattes@zionanaheim.org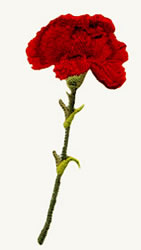 7th Grade Carnation Sales
Send a carnation to that special friend, teacher, or loved one! 7th grade is selling carnations with a card attached for $1.00, just in time for Valentine's Day. Purchase your carnation on or before Tuesday, February 12, 2019 at recess and lunch from the 7th grade classroom or School/SAC office. Carnations will be delivered to students classrooms on Thursday, February 14th. Contact Miss Stewart with any questions at astewart@zionanaheim.org
2018 Printable Payment Summary
With tax season nearly upon us, FACTS Management would like to remind you of a feature available to each of your payment plan families, which enables them to quickly and easily create a payment summary.
By simply clicking "View Printable Payments Summary" on the Payments tab, your families can retrieve and print a summary of payments for the 2018 year or any other specified time frame. Each payment summary contains the date range, family name, sub-accounts, and your school's Federal Tax ID number. Be sure to let your families know about this valuable enhancement, as it is sure to help simplify their 2018 tax filing process.
Gather your friends and say "CHEESE", It's time for Friendship Pictures! Have your pictured taken with a friend or two for the 2018-2019
Zion Yearbook for only
$3.00 per person
. Please return completed form by Wednesday, February 14th, to your homeroom teacher with $3.00 for each person in the picture. Pictures will be taken on Thursday, February 15th.
Personal Ads
Send a special message to your child (ren) in the 2018­-2019 Zion Yearbook. Yearbook messages can be placed in the yearbook for a fee of $5.00. Personal ad form and money must be returned to the school office on or before February 8th.
Advertise your Business in the Zion Yearbook
We can feature your business with an ad in the Zion 2018-­2019 Yearbook. 1/4 pad ad for $40.00, or a 1/2 page ad for $60.00. Ads must be turned in by February 8th to the school office.
For information regarding the Zion Yearbook, ads please contact Mrs. Lyles at elyles@zionanaheim.org

Zion Thrift Shop
Volunteer Hours!

Shop, Volunteer, and Donate to the Zion Thrift Shop!
Located at:
1109 E. Commonwealth Ave.
Only 2 short miles from Zion
THRIFT SHOP HOURS:
Monday - Friday 10:00 am-4:00 pm
Saturday 10:00 am-3:00 pm
Please contact Michele Brown at 714-879-1147/email mbrown@zionanaheim.org to schedule your volunteer hours.
See You At The Thrift Shop
T
he Thrift Shop is unable to take computers, monitors, printers, fax machines, or T.V's.
Hot Lunch
orders are due
on or before the 20th of the preceding month
to avoid a $5.00 Late Fee.
Pizza Hut Pizza Slices
Pizza on Friday for $2.00 a slice!
Pre-orders will be billed on FACT's. Pizza payment and orders will still be taken in the classroom on Fridays.

SAC Paw Prints

SAC
February 18, 2019

No School /No SAC
President's Day
Cooking Class and Mad Science
It's not too late to sign up for Cooking class and Mad Science. Contact Amy at ajacobson@zionanaheim.org for information.
Zion Lutheran Church invites you to
Join Us For Worship
Traditional: 8:30am
Contemporary Praise: 10:00am
Green Room: 10:00am
Servicio en Español: 12:00pm


Children's Sunday School: 10:00am
Sunday School

Ages 2 -Pre-K meet in the preschool.
Grades K - 5th meet in the Jubal Room.
All students attending youth must have a
2018-2019 permission slip on file.
Zion Lutheran Church Worship Times
Contemporary Praise: 10:00am
Green Room: 10:00am
Servicio en Español: 12:00pm


Children's Sunday School: 10:00am
Click on a name to send an email or call (714) 535-3600

and the extension.
Secretary
Yvonne McLellan