Great web site offers HUGE discount on a party at the Magic Party Place
On March 23rd the ChildTime Magic Party Place will be featured on www.Certifikid.com. CertifiKid is a web site similar to Groupon. Every day they send out an email on specials that are only good if you buy them that day. But, unlike Groupon, they ALL have to do with families and kids. It's like Groupon for just families. You just have to sign up with the web site to get these great deals everyday. Every "deal" they have is at least 50% off the retail cost.
On March 23rd, Certifikid will feature the Magic Party Place and offer a deal that will never be matched again, 50% off. You will have the opportunity to get a party at $200 off! Believe me, this is not a sales pitch when I tell you that this will never be offered again and I wanted you to know about it first.
CertifiKid was recently in the news and I have included the video of the morning news show.
Certifikid.com segment with Jamie Ratner
Birthday Party Tip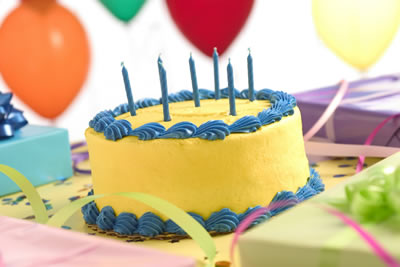 I am continuing with my 12 Secrets to a Great Birthday Party.

#9 - Give Your Party A BIG Feel

One of the best ways to make sure your child's party is a big success is to hire professional entertainment. Remember, as a rule, professional entertainers perform dozens, and yes, maybe even hundreds of shows a year. What better way to assure success than to hire someone who actually performs frequently? You'll be amazed at what a BIG feel having a professional entertainer at your party will make. Here are a few suggestions of types of entertainers to hire: Magician (my favorite!), Clown, Juggler, Balloon Twister, Puppeteer, Face Painter and so forth.

Try to book your entertainer as far in advance as possible. 99% of all birthday parties will be on a weekend or in the evening.

TIP: Make sure the entertainer has a show that is age appropriate! One "children's" show does not always work across all ages. A show that is appropriate for 4-6 year old children will flop for 9-12 year olds. A professional, experienced performer should have different shows depending on the target age group for the birthday party.
Free Play Fridays at the Magic Party Place in Vienna
Starting Feb. 18th, and continuing every Friday, the Magic Party Place in Vienna, VA is having a Free-Play day. For only $10 per child you can bring your kids to the Magic Party Place for some physical activity on our moon bounces.
Bring in your kids and let them play on our moon bounces for as long as they want during our hours on Friday. Bring your Play group or just come to relax and let your child get in some physical activity. Join other moms for conversation while your child plays in our indoor moon bounces. Allow them to meet new friends in our safe and clean environment. No need to call, just come right in!
Magic Party Place
312 Dominion Rd. NE
Vienna, VA 22180
P.S. Don't forget, it's a great place to have your next birthday party because it is the only place that Louis the Magician is performing at on the weekends.