UPCOMING EVENTS
see what's happening
*Wednesday, October 3
29th Annual Legislative Reception
Donahue Hall @ Stonehill College, Easton
320 Washington Street, Easton
The Metro South Chamber of Commerce Invites you and all of your company representatives to attend the 29th Annual Legislative & Candidates Reception at Donahue Hall on the campus of Stonehill College in Easton.
This popular event draws significant and diverse participation from throughout the Metro South region. It is an excellent opportunity to meet with business and community leaders in an informal setting to exchange ideas and gain valuable insight over cocktails and hors d'oeuvres. We would appreciate the favor of your reply so that we may prepare for your attendance. All elected officials will be formally introduced.
Sponsor: Host:


Please join us for a Business After Hours at Wood Palace Kitchens, located at 7 Mill Street in Middleborough. Enjoy refreshments and networking with other members of the Metro South Community! Enjoy delicious food catered by
Italian Kitchen
as well as beer, wine, and soft drinks from the Bartending Service of New England. The door prize will be a $50 gift card, don't forget your business cards!
"Wood Palace Kitchens creates excellence in kitchen style and design using natural corian counter and quartz countertops along with beautiful contemporary kitchen cabinets and kitchen island designs. Wood Palace Kitchens has been helping people build their dream kitchen/baths for over 30 years. They assist in creating the perfect design for their lifestyle, needs, space and budget. For more information about Wood Palace Kitchens, visit
woodpalacekitchens.com
"

UPDATES
we want you to know..
* Advertise in the Best Book for Business Around.
The 2019 Book for Business is in the works! Secure your ad space and be sure your listing is up to date! Renew your ad space from last year!
For more information on the Book for Business, contact
Emma Stratton
at (508) 586-0500 x 222.
Accepting your customers' EMV chip cards pays off in business growth and security. Giving yourself and your customers every possible security benefit builds loyalty and protects hard earned gains. This video from Master Your Card will help small business owners better understand the why EMV chip technology is right for your business.
For more information, please click here.
NEWS
stay up-to-date
Saving Energy in the Office.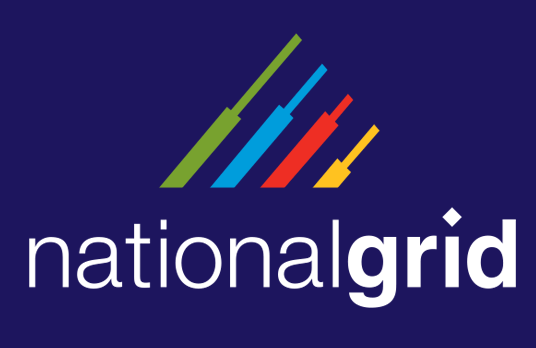 Perform an energy check-up! A comfortable, more efficient workspaces starts with diagnosing energy waste in your business. See how simple it is.
Watch a video to learn how!
See how you may be wasting energy and money in your office, and the simple solutions that van help reduce your operating costs.
Learn more.
STEP Grant Applications Accepted through September 30.



Applications for the Massachusetts State Trade Expansion Program (STEP) will be open from August 7 - September 30, 2018 at 5:00pm EST.
MOITI, through a grant from the U.S. Small Business Administration (SBA) and in collaboration with the Massachusetts Small Business Development Center Network ("MSBDC") and the Massachusetts Export Center, will provide grants to eligible Massachusetts small businesses for the purpose of increasing export sales of their goods and services.
Eligibility: To qualify for STEP program funding, a business must meet the definition of an "eligible small business concern" under Section 503 of the Trade Facilitation and Trade Enforcement Act of 2015. Click here to view the official definition. Verification is the burden of the applicant.
This Week @ PROVA Brockton
This week brings new music and food to Brockton popup venue, PROVA featuring the Mayor's Summer Concert Series.
Chamber Member & Community Events

join in!
Tuesday, September 25

An Interactive Forum on Systemic Racism and Its impact on Health
Tuesday, September 25
Greater Brockton Health Alliance: Interactive Forum on Systemic Racism & its Impact on Health
Tuesday, September 25
Norwell Chamber of Commerce: September Biz Bites

Wednesday, September 26

Save the Date

:

Bridgewater State University Internship & Job Fair

Wednesday, September 26

95.9 FM WATD 2018 Open House and Chamber Appreciation Norwell Chamber
Thursday, September 27
Brockton Area Workforce Investment Board (BAWIB) new brand open house
Thursday, September 27
Fuller Craft Museum: "Assembly: Recent Acquisitions" Opening Reception

Thursday, September 27

Thursday, September 27

Saturday, September 27 - October 8

Downtown Fest Brockton
Friday, September 28
Brockton Public Library: Epic Boxing Event

Friday, September 28

Downtown Brockton Fest: Rocking to the Decades
Friday, September 28 - Sunday, September 30
Saint Theresa Annual Lebanese Festival Weekend
Saturday, September 29
Saturday, September 29
Saturday, September 29
PROVA Brockton: Downtown Fest Final PROVA of the Season
Saturday, September 29
Bridgewater Business Association: 30th Annual Autumn-Fest

Saturday, September 29

Downtown Brocktonfest Marketplace and Car Show
Tuesday, October 2
Wednesday, October 3
MA Economic Development Incentive Program Info Session
Thursday, October 4
Tariff Wars: Strategies for Managing Change in a Volatile Global Trade Environment (webinar)
Thursday, October 4
The Future of Manufacturing Symposium

Through October 7

Thursday, October 11
The Charity Guild's Annual Gala
Friday, October 12
The New Export Control Reform Act & Foreign Investment Risk Review Modernization Act: Implications for Trade & Investment (webinar)

Saturday, October 13

Fuller Craft Museum: Uneasy Beauty Reception and Fashion Presentation

Saturday, October 13 - October 14

Tuesday, October 16 - Thursday, October 18
Workshop: Scalable Manufacturing Methods for Flexible Hybrid Electronics
Tuesday, October 16
Health Imperatives: 3rd Annual Purple Purse & Purple Tie Awards

Wednesday, October 17

Marketing for Manufacturers Redefined & 10 Tips to Implement Now

Thursday, October 18

Boys & Girls Club of Brockton: 2018 Great Futures Gala
Thursday, October 18
Developing Your Export Compliance Program (webinar)
Thursday, October 18
Cybersecurity ISO 27001 Information Session
Friday, October 19
Saturday, October 20
DJ Dream Fund Game Changer FUNdraiser
Friday, October 23
Wednesday, October 24
Building a Strategic Marketing Plan Primed for Growth & Marketing Tools that every Manufacturer Should Leverage
Wednesday, October 24

Thursday, October 25

DFARS NIST 800-171 Compliance Workshop
Thursday, November 1
Best Practices for Export Control Classification & Licensing (North Reading)

Friday, November 2

Establishing, Managing and Motivating International Distribution Channels (Mansfield)
Wednesday, November 7
Thursday, November 8
SCORE: Small Business Success Virtual Conference webinar series
Tuesday, November 27
Norwell Chamber of Commerce: November Biz Bites
Sunday, December 2
Bridgewater Business Association: 26th Christmas on the Common
Friday, December 7
MSBDC Export Expo
Ongoing
Fuller Craft Museum Current Exhibitions


Ongoing

Ongoing

Ongoing


Ongoing


Ongoing

Ongoing

Ongoing

Food Network - casting Holiday & Halloween Baking Championship
Ongoing

Ongoing
HOW TO SAVE AN EVENT TO YOUR CALENDAR
2) Click the icon to the right of the Event's Location

3) Open With Your email provider
4) Click Save & Close
Note: This does not register you for the event! Don't forget to
register
if you haven't done so already.
Upcoming
Chamber Events:
Legislative Reception @ Donahue Hall, Stonehill College
October 18
Business After Hours @
Wood Palace Kitchens
October 24
Good Morning Metro South @
Concord Foods LLC
November 14
Annual Meeting @
Teen Challenge
Learn More
Check out the Latest Event Photos on
Flickr
Chamber/Regional Studies
Market Analysis of Exit 18 Development and Life Science Industry Options in Brockton
Prepared for the Metro South Chamber by Dan Hodge, Hodge Economic Consulting
Desalination Plant Financial Analysis & Discussion
Prepared for the Metro South Chamber by Dan Hodge, Hodge Economic Consulting
Market Analysis of Re-Use Options at Brockton Fairgrounds
Prepared for the Metro South Chamber by Dan Hodge, Hodge Economic Consulting
Learn More

Live Webinar Series
Business plans... you either love them or hate them. If you love your planning process it is because the process produced focus, clarity and propelled you and your team forward! It is your blue print for growth and success!
If your past planning efforts have left you and your team frustrated, you are not alone. It happens far too frequently. Business planning does not have to be complicated and time consuming.
The holidays will be here before you know it. Do you have a holiday marketing strategy yet?
This webinar, presented by Noah Turner and Sonia Mansfield of Deluxe Corporation, will explain how to get-and stay-in front of your customers this holiday season, including tools and SEO tips so shoppers can find your website.
The key to a successful business: customers. Let's face it, without customers you'd have no business. Yet, for a new or growing business, your budget can often be tight, and determining the best way to engage customers can be challenging. This is especially true in our fast-paced world and shorter attention spans.
In this webinar, presented by Kristie Arslan with Small Business & Entrepreneurship Council, we'll discuss how to help improve your interactions with customers to boost your bottom line.
Do you have a Customer Relationship Management (CRM) system or thinking of getting one? For a CRM system to make sense, it must be able to increase sales, profits and cash flow.
In this webinar, CRM expert Gene Marks will share exactly how this can be done and why smart business owners are investing in this asset.
The idea of creating a visual content campaign or infographics to promote your products and services can be time-consuming and overwhelming for small businesses, especially if you don't have graphic design experience!
Luckily, bite-sized infographics and images used through social media can be just as compelling as long scrolling infographics. Your customers are busy too, and more likely to consume and engage with visual content they can quickly process, digest, and share with their networks!
Did you recently start a business or planning to start one? While starting a business is an exciting venture, it can be overwhelming and daunting to navigate without proper planning, understanding and execution.

Join this webinar, as SCORE Mentor Julie Brander guides you down the path for a smart start to your business. She will provide you with expert advice on the basic and essential elements necessary for launching and operating a successful business.
When you're a business owner, strong credit scores can be an asset by helping you qualify for a business credit card, an SBA loan and many other types of funding. But if you're not careful, your business can hurt your credit.
Nav Education Director Gerri Detweiler has been answering individuals' credit questions for more than 20 years.