| | |
| --- | --- |
| | november 2019 |

With Thanksgiving nearly upon us, we're coming into the holiday season fast and furiously. That means lots of merriment, lots of cheer and LOTS of shopping. As always, we're here to help with creative ideas that'll take both your hosting duties and your gift-giving game to the next level with our annual marlo monthly holiday gift guide.

Below you'll find suggestions from some of the members of the marlo team that'll meet every need and budget, including some you can just click and buy -- talk about making your holiday shopping a breeze (you're welcome!).
Wishing you a festive holiday season, from all of us at marlo marketing!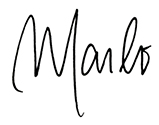 Let's face it, the holidays are tiring AF. From hosting family to finding the perfect gifts to the endless party circuit, there is zero doubt you're going to need a pick-me-up to make it thru 'til the New Year. That's why this is the year to stuff your stocking (and your fridge) with Newground Hard Dutch Lattes,
the gift that will keep you jolly -- and caffeinated -- all season long!
That's right, Newground is the canned hard coffee answer to all of your holiday woes. Your turn to host the family? Stock up on their Cafe Lattes or decaf Chai flavor and crack open a can (or five) when you just CANNOT deal with another "so what's new with you?" convo. Third party of the night? Grab a can to sip on while waiting for your Uber, or bring the fixings for a Newground-infused cocktail to impress your host(ess) and kick the party up a notch with the balanced sweetness of coffee, Dutch cream and malt liquor.
No matter what you've got on the calendar, I promise Newground will be the answer to keeping you merry and bright (eyed) through it all!
'Tis the season to spark joy to the world, so skip gifting trinkets and tchotchkes this year in favor of a Marie Kondo-approved experience that won't compound clutter. A Zoo New England membership is the perfect gift for the person who has it all and wants to head into the New Year fully embracing their new streamlined style.
Besides free admission to both Franklin Park Zoo and Stone Zoo, your lucky gift recipient will get nifty perks like food & program discounts, express entrance, and special members-only preview invites. With year-round cute overload activities like breakfast with the animals (who needs brekkie at Tiffany's when you can feast with red pandas and sloths?!), this is one gift that will keep on giving long after the holidays wind down...without taking up any precious storage space!
As I've gotten older, I'm all about giving (and receiving) experiences over material things...and the more relaxing and pampering the experience, the better!
One of my favorite places to escape for relaxation is the luxurious Castle Hill Inn overlooking Narragansett Bay in Newport, RI. A short drive from New York City, Boston, Hartford and more, Castle Hill Inn is easily accessible, but feels like you're a world away from the hustle and bustle of real life. While you may think of Newport as a summer destination, it's also a lot of fun (and a bit more affordable) to visit in the winter -- and a spa escape at the cozy Mansion at Castle Hill Inn tops my wish list this year! Pro tip: book the Mansion's Mrs. Agassiz Room which has not one, but two, fireplaces (including one in the bathroom -- perfect for enjoying a fire while taking a long, luxurious soak in the room's gorgeous two-person soaking tub).
Take your gift a step further and treat your loved one to a massage at The Retreat at Castle Hill boutique spa, operated by Rhode Island skincare brand Farmaesthetics. All products offered at the spa are made with organically grown herbs and flowers from American family farms, many harvested from the seaside farmlands of Rhode Island. And, as an added bonus, a gourmet breakfast (including my absolute favorite -- Lobster Hash) and daily afternoon tea are included with every stay -- making it the perfect winter getaway, and a great gift to give (or receive) this holiday season.
'Tis the season for giving, but I'm fortunate to be at a place in my life that I truly want for nothing. That's why this year I'm asking my friends & family to make a donation in my name to support the Boston Police Activities League's annual Shop with a Cop event, coming up on December 16.
Inner-city kids, who were born into circumstances not nearly as fortunate as I, are treated to a pizza party with Santa, followed by a trip to Target where they literally get to "shop with a cop." Imagine 300 kids, roaming the aisles with a police officer by their side, seeking out a holiday gift of their very own choosing. For kids who want for so much, this is a momentous life occasion that can literally transform the trajectory of their lives.
And as for the good men & women in blue, they donate their time -- and often their own money -- to supplement what's allotted for each child. If that doesn't fill you with holiday spirit, nothing will (Grinch much?)!
So watch the video
the marlo marketing team produced pro-bono, and then click here if you're moved to donate. Whatever the circumstances of your birth, an attitude of gratitude is called for from most of us, even at our most down and out. Together, we can show these kids that good fortune is a possibility for them, too.
For a broke 20-something who has the travel bug, I prefer gifts that allow me to try a new experience over material items, and after visiting Sandy Pines Campground in Kennebunkport, Maine this fall, I can say for certain that this is the perfect New England getaway for the whole family. The site takes camping up a notch with stunningly themed Glamping Tents, Family Cottages (so you can bring the little ones along or a group of friends) and six new Unique Retreats, including a gorgeous Glass House, Retro Airstream and Conestoga Wagons to take you back in time. All complete with AC, cozy beds and -- for the millennial in all of us -- WiFi. Hot tip: Book for fall 2020 where the air is crisp and a toasty campfire s'more is all that much more satisfying!
Winters in New England can be brutal, especially when Boston becomes an arctic tundra overnight. The only thing making it a little easier to get out of warm beds during cold mornings is that first cup of coffee. It's no secret New Englanders love their cup o' joe, so start your day with some coffee from one of Israel's most popular café chains,
Cafe Landwer
, now with locations throughout North America and boasting two in our fair town.
A mug from Cafe Landwer with their signature coffee beans makes the perfect gift for any coffee lover. Once those beans are brewed and poured into the mug it will feel like a hug for your hands -- not to mention a really good photo opp for your Insta. I know that the holiday season is about giving but this pairing is such a good gift I might just treat myself to one, too!
The holiday season brings many joyful gatherings and occasions, which are a little easier to get through with a little liquid courage. This year I will be gracing my friends & family with the gift of rum -- The Rum Cooperative from Bully Boy Distillers, that is!
Bully Boy's Rum Cooperative is blended and distilled with five delicious rums from different rum-making regions, making it totally unique and, dare I say, neat? Whether you're enjoying it yourself in a spiced holiday cocktail or gifting it to friends (best Yankee swap gift ever?!), The Rum Cooperative should be what you're stuffing everyone's stockings with this season!
Lolita
.
Yvonne's
.
Ruka
.
Mariel
. Single words that evoke so much sentiment. And since sentiment is what I seek to give (and receive) during the holiday season, it makes perfect sense that a gift card to these temples of gastronomy, mixology and party-ology are on my list to gift in 2019. And the best part? I can buy a
COJE (the restaurant group behind these dreamy establishments) gift card
that my recipients can use as desired. Craving inspired Cuban? Mariel it is. In the mood for more of the modern supper club vibe? It'll work at Yvonne's, too. Whatever strikes your fancy, one thing is certain: the strongest sentiment your gifts will evoke is gratitude.
The gift of a memorable evening in the city is guaranteed to earn you some serious brownie points from pretty much anyone. But find a theatre-lover and follow my implicit instructions and you may ascend to god-like status for most, if not all, of 2020.
While Boston may be known for its killer sports teams, its thriving theater district also totally slays. The
Wang Theatre, a stunning, historical venue located right in the heart of downtown Boston, is home to world-class theatre, music, Broadway, and dance. Right next door? The brand new, Moxy Boston Downtown hotel, with buzzing social spaces and theater décor to boot. So give your thespian your regards to Broadway right here in Boston!
Book a room, capture the memory with a pic in their food truck photo booth, imbibe on pre-show cocktails at Bar Moxy, and discover stunning views at The Mezz, Moxy's 24th floor rooftop. Then, catch an unforgettable performance at The Wang before returning to Bar Moxy for a little post-show snack with their dedicated Curtain Call menu. Couldn't have laid it out any more clearly...execution is all you!
If you're someone who appreciates creativity and craft in their cocktails, spend some time warming your souls this holiday season with the Grafton Group's specialty drink, Bow & Arrow.
As if the Grafton Group's cocktail program isn't fun enough, they decided to spice things up by concocting a unique restaurant-wide bevvie. Through an arduous tasting quest, the bartending team hand-selected a two year-old rum cask they had packaged with a custom label, and dubbed it Bow & Arrow. All of their restaurants -- from
The Hourly Oyster House
to
State Street Provisions
to
Russell House Tavern
and more -- concocted a unique drink featuring the same rum, offering an eclectic yet consistent experience.
With the holiday season comes serious eats that we look forward to for months. Sure, feasting while we fête is comforting during a freezing New England winter, but those heaps of heavy meals can lead to serious food comas, laziness and feeling meh. Enter my #1, fool-proof/guilt-free binging buddy: Plant Snacks.
Vegan, gluten free and non-GMO verified, Plant Snacks are cassava root-based chips that help me munch better and smarter during this crazy time of year. Not only are they free of artificial flavors and nutrition-less ingredients, these bite-sized delights also come without the big eight allergens: milk, eggs, fish, shellfish, tree nuts, peanuts, wheat, and soy. Talk about a win, win, win, win -- you get the point.
Readily available in grocery stores, and on Amazon and other online retailers, you can treat yo self and others (hey, this is the giving season after all; there's plenty o' Plant Snacks to go around) to six delish flavors, including 2019's newest additions: Salt & Vinegar and Lime.
Go ahead and deck the halls with sounds of crinkling bags and crunching teeth. Trust me, you and everyone on your list will be feeling good about those festive snacking marathons!
While there's no doubt that the holiday season has us feeling grateful and #blessed, this crazy time of year can make us 100%... #stressed. Shopping lists that never end; deadlines at work; teenage cousins crashing on your couch; dashing to catch flights and trains -- it's A LOT. The perfect way to escape the hustle and bustle and unwind for anyone, but especially us North Shore residents who can have a city vibe without actually venturing into the city? Maxing and relaxing during an overnight at the
The Row Hotel at Assembly Row
(aka
#44 on Travel + Leisure's Top 100 Hotels in the World
. NBD), topped off with dinner and shopping the post-holiday sales.
Book it now for early January; even forgetting all of the rest, a swim in the hotel's indoor pool alone is -- for sure -- the dream post-holidays staycation.
Say goodbye to processed fruit cake and canned cranberry sauce! This year, I'm gifting my family and friends holiday feast-ivities they can feel good about. With a monthly meat share membership from Walden Local Meat, Christmas dinner just got a healthy and hearty upgrade!
Walden Local makes eating and cooking locally, nutritiously, and sustainably 'easy' (a word we like to hear during the holidays!) by hand-picking and hand-delivering 100% grass-fed beef and pasture-raised chicken, pork and lamb right to members' doorsteps. By partnering with small, highly-principled farmers throughout New England and New York, you can feel good about giving back to the local farms going the extra mile to make sure animals are treated fairly and families are eating #FreshNotFrozen. And with personalized shares delivered monthly
, it's the gift that keeps on giving!
We all know the holidays can be stressful. If you're like me, you have a million things on your to-do list and bottled-up stress about finding the perfect gifts for your loved ones. This year, there's no need to wine about holiday shopping -- Alcove's got us covered. Every Saturday afternoon this January, Alcove's owner and wine veteran Tom Schlesinger-Guidelli will impart vino wisdom in a series of wine education classes complete with pours and light bites from their Farm Coast-focused menu.
The classes will focus on different wine topics each week with themes such as "Worldly Bubbles" and "The Many Faces of Riesling."
It would be in pour taste not to mention that you can snag tickets for individual classes or save a few bucks by purchasing a class pack to attend all four classes at a discounted price. I know my family and friends will be on cloud wine when they find this gift under their trees this season!
All I want for Christmas is good eats! And that comes in spades at All Day Hospitality's collection of restaurants around the North & West End -- Taco Tuesday with the best margs at Bodega Canal; post-work cocktails at Ward 8; all of the meatballs at Tony & Elaine's; and the best Date Night dining at North Square Oyster Bar and Ciao Bella -- two swoon-worthy spots under one roof. Santa, if you're reading this, a gift card to All Day Hospitality will make all of my culinary wishes come true!
If you want to give the gift of experience and exploration, the new
Cambria Boston Hotel
has curated an offer that was literally made for you: its Experience Southie and Explore Everywhere packages.
For the longtime local looking to rediscover the most exciting neighborhood of the moment,
book them
the
Experience Southie
package. They'll have a chance to hit all the hot spots with a guide of must-visit landmarks and things to do in Southie, $20 towards breakfast at
Six \ West
, $25 to Broadway Restaurant Group and coasters inspired by the historic neighborhood. Out-of-towners who want easy access to the rest of Boston are a perfect fit for the
Explore Everywhere
package, which includes a $20 food credit for breakfast at Six \ West, a map of Boston to check off must-see landmarks, two MBTA roundtrip tickets and two bottles of water and snacks for the road.
Regardless of whether your loved one knows Boston like the back of their hand, or is visiting the city for the first time, gifting Cambria's Experience Southie or Explore Everywhere packages lets them see Boston in a whole new way.