| | |
| --- | --- |
| | november 2016 |

With Thanksgiving come and gone, we're now into holiday season full-swing. That means lots of merriment, lots of cheer and LOTS of shopping. And, as always, we're here to help with creative ideas that'll take your gift-giving game to the next level with our annual marlo monthly holiday gift guide.
Below you'll find suggestions from members of the marlo team to meet every need and budget -- tasty gifts, relaxing gifts, loads of boozy gifts -- and even a gift or two you'll want to snag for yourself! Wishing you a festive holiday season, from all of us at marlo marketing!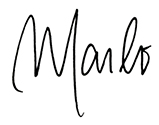 As the proud mama of a 6-month-old tyke, every day is a race against the clock to make sure the feisty little nugget has everything he needs to stay happy and healthy. Leisurely shopping trips are a thing of the past, so to make sure that my holiday gifting game doesn't take a hit this year, I'll be delivering seasonal cheer to all my peeps in the form of
Bully Boy Distillers'
latest and greatest handcrafted spirit:
Estate Gin
.
A bright New England twist on those traditional London Dry Gins you pretended to enjoy during your James Bond phase, this delectable new version features homegrown botanicals and apples sourced from the Bully Boy family farm in Sherborn, Massachusetts. Tasty local flavor + beautiful bottle = just locked in bragging rights for the best Secret Santa gift EVER.
Once you have a sip you'll know exactly why the Brits have cheekily referred to gin as "Mother's Ruin" all these years. Call it whatever you want, just pass mummy another Estate Gin & Tonic at the office holiday party this year!

This holiday season I'd highly recommend giving your loved ones a trip to Mexico. No, I'm not crazy (or rich, unfortunately), but I know that I can give my F&F the gift of a trip to Mexico -- minus the cost of a plane ticket & hotel -- with a Margaritas gift card.
Step inside the doors of any Margaritas Mexican Restaurant and you're immediately transported to a fiesta that will make you forget that you're actually in the middle of Maine (or NH, MA, CT, PA and NJ). With one of their 25+ hand-shaken namesake beverages in hand, coupled with Mexican-inspired scratch-made cuisine and an atmosphere adorned with authentic art and décor, you're transported south of the border within seconds. So give your friends and family a gift they'll actually use and -- bonus alert -- for every $100 in gift cards purchased now through Dec. 31, you'll receive a $25 Holiday Bonus Card for yourself. As if that weren't enough, on Cyber Monday, you can snag even better deals online: a $40 Holiday Bonus Card for every $100 in gift cards purchased between 8 AM - 10AM and a $30 Holiday Bonus Card for every $100 in gift cards purchased between 10:01 AM - 5 PM.

Hey, it might not be a plane ticket, but it's damn close.

I've lived in Boston for over a year and have yet to make it to New York City. Even growing up in Southern California, I'd heard how stories of how Manhattan becomes magical when it transforms into a holiday winter wonderland. I would love nothing more than to experience it for myself this year.
On LimoLiner, it's a straight shot from Boston's Back Bay to Midtown Manhattan, so I can relax, recline and enjoy the complimentary hot meal & wine served by the onboard attendant. I can even bring my dog with me! And from November 11 - January 2 they have an exclusive deal with Radio City Music Hall, giving LimoLiner passengers up to $40 off tickets to Radio City's Christmas Spectacular, and passengers always receive 10% off rooms at the pet-friendly Hilton Midtown.
Relaxing travel (with no security lines or checked bags), my pampered pooch, front door delivery to my hotel, holiday shopping, leggy dancers and a weekend in the bedecked Big Apple? Santa, don't let this California girl down!

Being from Detroit, I've been a fan of Shinola ever since I first stepped foot in their flagship store a few years back. While I've gifted myself their products ever since, with the opening of their newest store in Boston earlier this month, methinks it's time to expand the giving circle.
While my giftees will love their beautiful watches, bikes, journals, leather goods and jewelry, I'm going to make sure they understand that the Shinola Detroit brand is not about what they sell, but rather about why they sell. For Shinola, job creation and workforce development in the United States are their primary drivers, bringing manufacturing jobs not only to my hometown but throughout the country.
A company built for people, not profits; let's just say I have a little experience in that regard; it is a mission I'm keen to support. So this year, from me, it's Shinola to all, and to all a good night!

According to the Farmer's Almanac, this winter is going to be brutal. Assuming that you've got #CuffingSeason on lock and have found a beau for the colder months, you'll want to get him a gift that says "you're cool, I care, but I don't care too much." Best idea I have? Alcohol; specifically one of South Hollow Spirits holiday gift packs. To help you decide which of the three to purchase, I've broken it down based on the level of seriousness:
For the playboy : ball on a budget and get him the $50 gift pack that includes one 375ml bottle of Dry Line Gin and two tasting glasses.
For the guy who meets your friends but not your family : give him a full 750ml of Dry Line Gin and two tasting glasses for the reasonable price of $70.
For the keeper : taste South Hollow's rainbow of rums and buy him a $95 gift pack including a 375ml bottle of Twenty Boat Amber, Spiced and White Rum.
For those of us who are less fortunate and enter this season still hashtagging #SingleGirlProblems, I suggest you go whole hog and buy yourself a 750ml bottle of each.
You can at least still be productive this winter, as the one behind the new viral movement, #drunksinglegirlproblems!

Beautiful, healthy hair is something that's on everyone's wish list, and those holiday soirées will be here in the blink of a glitter shadow-coated eye. The perfect finishing touch to a pretty velvet dress (and red-bottom Louboutins, if you're feeling extra posh)? Luscious locks that are effortlessly smooth and ready to make a statement. Kérastase is here (literally, for you Boston-based shoppers) for all of your gift-giving season needs.


Brought to you by Nick Penna, part of the #glamsquad behind SalonCapri, the leading French luxury haircare brand recently opened a demo kiosk located in the Huntington Arcade at the Shops at Prudential Center. Some of the most popular, best-selling products including the RÉSISTANCE and RÉFLECTION collections are now available in festive mini gift box sets for all of the names on your holiday list. It's true what they say -- good things come in small packages, and we think that great things just go better together.


May your winter celebrations and piles of presents be filled with love, joy, sparkly tinsel and shiny tresses!

Now don't get me wrong -- clothes, bags, concerts, dinners and other "things" are great gifts. But truly remarkable gifts are those that you can't always touch, see, taste or smell. This year, I'm making everyone in my family feel like a hero by donating $$ in their names to my favorite organization (& no, I'm not talking about Planned Parenthood, although Mike Pence may be getting a gift from me too...but I digress), Team IMPACT.
A national non-profit dedicated to improving the quality of life for children facing life-threatening or chronic illnesses through the power of team, TI matches the kids with college athletic teams. After going through an "official" Draft Day, the kids become full team members, attending practices, games and other team-building activities, where they start to feel the sense of belonging that so often alludes them due to all of the time spent in a hospital rather than in school with their peers.
So this year, do the kids a favor -- not to mention your gift recipients -- and give a gift that will have an impact, long after the holidays are gone.

Want to blow Uncle Bob's steak and potatoes mind this holiday season? Volunteer for dessert at this year's potluck feast and serve up a decadent FoMu Ice Cream Cake. No one will ever know the cake, in flavors like Peanut Butter Cup, Cookies & Cream and Death by Chocolate, is the scary V word -- Vegan. Yup, all of FoMu's scratch-made products, from dreamy ice creams to baked goods to novelties like chocolate chip ice cream sandwiches, use 100% plant-based premium ingredients.
Just be sure to order the largest size available; we can pretty much guarantee that Uncle Bob will be heading back to the buffet for seconds, if not thirds!
It's a universal truth that the holidays can put a strain on the wallet. So that trip to a tropical locale that your S.O. is hinting at... yeah, that's 99.5% not happening.
Instead, take a virtual trip to Latin America with the help of the recently opened La Casa de Pedro Seaport. A 20-year-old Watertown staple, the new restaurant's menu features many of the same recipes that Pedro fondly recalls from his childhood in Venezuela. But one of the highlights of the Seaport location is the Ceviche Bar, where dedicated ceviche chefs prepare 13 versions of the popular coastal Latin American seafood dish.
This year, I'm gifting my guy a private ceviche demo with the head honcho himself. And it's not all "look, no touch" -- he'll be able to get his hands dirty "cooking" Pedro ceviche favorites such as the traditional Clasico de Patricio and the Ceviche de Langosta. Coupled with a front row seat to Pedro's warm and jovial personality, if he's lucky he may even catch a #Pedroism or two, such as these words of wisdom: "If you dislike someone, feed them hot plantains...their mouth will stick together!"

The thing I like most about alcohol during the holidays, aside from the fact that it makes you forget how dysfunctional families can be, is that it's a perfectly respectable gift appropriate for nearly every 21+ recipient. Doesn't matter who it is; gift a bottle of vino, a flask full of barrel-aged whiskey or some obscure hard-to-track-down craft beer and you're a damn hero. And if I know anything about college-aged relatives in particular, it's that booze truly is the happiest gift of all. So go on, delight them and become "the cool cousin/aunt/mom/grandpa" by giving them something they really want this year.
My expert college student suggestion is to pick up a 4-pack of Farmer Willie's Alcoholic Ginger Beer, a deliciously spiked bevvy from a cheeky brand founded by two Brown University students and a Cape Cod goat farmer. For Reals. Great alone or mixed into cocktails, Farmer Willie's is made with fresh cold pressed ginger, lemon juice and nutmeg and is naturally gluten-free. Pro tip: plan your packie run strategically so that you

run into the Farmer Willie's guys during a tasting

and score a "Protect Your Willie" koozie to accompany your 4-pack. If you thought a gift of booze alone rocked their world...
I'm a bit of a health fanatic. Sensory deprivation? Love it. Sound therapy? Count me in. Floating tanks? Yes, please.
But while I would love the gift of a gym membership or the latest organic protein powder, giving the gift of wellness can be a fine line between showing you care and coming off like a complete a** hole.
Luckily at marlo, we have the perfect wellness gift to keep you on team, "I'm showing you I care while finding an interesting activity we can do together." This holiday season, give a loved one the gift of tickets to the marlo wellness winter series. The fact that it starts in January with a talk from astrologers to the stars, Starsky & Cox, will ease them into learning about wellness; by the time they realize what you've done, they'll be the ones taking YOU to the float tank!

I would never have fancied myself a farm girl, but having recently spent a night at The Lodge at Woods Hill, which is on a working farm in Bath, NH, I must admit that there's something to what Paris Hilton referred to as "The Simple Life." To escape the hustle and bustle of the city, a weekend trip to The Farm at Woods Hill is the perfect gift for the group that needs to get their rural on.
A functioning property, TFWH raises cows, pigs and chickens humanely, and grows fruits and veggies -- all intended for their farm-to-table restaurant in Concord, Woods Hill Table
. Guests can tour the farm and even partake in farm activities, but if you're not a fan of keeping things real you can also hunker down in the Jacuzzi tub or in front of the Lodge's indoor or outdoor fire pit and just enjoy some you time. And, as Ripley used to say, believe it or not, but spa packages are also available. Check out
Airbnb
for pricing and availability for up to 10 guests, then get bookin!

Finding spot-on stocking fillers for everyone in my family usually takes forever. Going to a million different stores to unearth the perfect bottle of wine for my Mom, the best of the new in all things techy for my Dad, and some quirky gadget for my ski-bumming little bro (can you tell he's way cooler than me?!) -- and that's just my immediate family, forget grandparents, aunts, uncles and cousins. It's the most

stressful

wonderful time of year!
This year, I have everyone covered with the new packaged pastries from Cape Cod's favorite bakery, Pain D'Avignon. Whether it's the decadent Brownie Bite for the chocolate lovers, the Biscotti for the coffee addicts, the Raspberry Shortbread for the cookie monsters or the Bonté et Santé for the health nuts, there is literally something for everyone. And, even better -- I can buy them all from the comfort of my couch, straight from Pain D'Avignon's new online marketplace. On point gifts with no hassle? Oui, merci!

The holiday season can sometimes get so hectic that, before you know it, the lights are coming down and the tree is already in the trash. And you realize that instead of taking care of you, you spent the last couple of months standing on line at the mall, baking dozens of cookies, and visiting the relatives who simply refuse to stop nagging. So this year, I am definitely not neglecting numero uno; instead, I'm treating myself (and maybe a lucky friend or two) to the most luxurious movie going experience around -- Showcase SuperLux in Chestnut Hill.
With reserved seating at the time of ticket purchase, you never have to worry about getting a prime spot and, as far as theatre seating goes, these may as well be royal thrones. Once you're in recline mode, with just the touch of a button a server will be at your side ready to take your order for food, drinks and dessert from their premium menu of innovative, scratch-made eats. Save some room for the free, unlimited popcorn, because, you know, it's the movies.
So, sit back and relax. It's been a busy year.

With New Year's resolutions right around the corner, the holidays are the perfect time to indulge your sweet tooth. I'll be honest, I treat myself to dessert weekly (ok, daily), and it's my inner chocoholic that wants to bring chocolate, peppermint, and holiday cheer to all this holiday season.
So I plan to treat everyone on my shopping list to bags of the perfectly sweet, irresistibly crunchy, and seasonally festive Pretzel Crisps Holiday Indulgents line. Imagine your go-to Pretzel Crisp dipped in rich Dark or White Chocolate, and then sprinkled with pieces of peppermint candy -- it's perfect for Christmas stockings or as a gift on one of the eight days of Chanukah. And since they're only around through the holidays, be sure to stock up...whether you've been naughty or nice!
| | |
| --- | --- |
| Nov. 25 - Jan. 1: | |
| December 2: | |
| December 3, 10, 17: | |
| | |