| | |
| --- | --- |
| | november 2017 |

With Thanksgiving come and gone, we're now into holiday season full-swing. That means lots of merriment, lots of cheer and LOTS of shopping. As always, we're here to help with creative ideas that'll take your gift-giving game to the next level with our annual marlo monthly holiday gift guide.

Below you'll find suggestions from some of the members of the marlo team that'll meet every need and budget -- tasty gifts, relaxing gifts, loads of boozy gifts -- and even a gift or two you'll want to snag for yourself!
Wishing you a festive holiday season, from all of us at marlo marketing!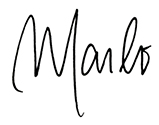 Detroit born & bred, I've watched the city's comeback with admiration, approval and a whole lotta R.E.S.P.E.C.T. So when I came across a product at a trade show in Chicago earlier this year called
Detroit Friend's Potato Chips
, I couldn't help myself from stopping to investigate. Turns out, these chips come from potatoes, hand-grown & harvested on an urban farm created from vacant lots in the heart of Detroit's Hope District, They're then sliced, fried, spiced & packaged by hand by Friends of Detroit, a non-profit org that creates opps for local residents to find jobs and affordable housing.
Fortunately, these chips are available online so I don't have to wait for trips back to see the 'fam in order to stock up on flavors like Lemon Pepper, Onion & Celery and BBQ. And while us PR types are sometimes known for burying the lead, I'd argue that I simply saved the best for last: they were one of
Oprah's Favorite Things for Christmas
last year!
While she hails from the Windy, not the Motor, City, Oprah's stamp of approval is sure to get you extra points whether you stuff them into a stocking, serve 'em with dip at your holiday party, or use them in place of sufganiyot (hey, oil's oil, right?!) for Chanukah.


While I do appreciate a good Hot Toddy or Hot Buttered Rum from time to time (particularly the HBR at
Eastern Standard
), I generally prefer to pretend I'm at a tropical beach somewhere -- far, far away from the ice dams and car shoveling of a New England winter. The easiest way to travel to the Caribbean? Head straight to a can of Coco Lopez, grab a few pineapples and mix up a
Piña Colada
-- and don't forget the floater of Gosling's!
And the easiest way to make one?
The Jackson Cannon Bar Saw
. Y
es, you heard me -- I said saw. Following in the footsteps of his highly-acclaimed
Bar Knife
, the Jackson Cannon Bar Saw is the newly-developed second collaboration with Jackson Cannon, Co-Owner and Bar Director of The Hawthorne, and 165-year-old local knife-makers, R. Murphy Knives. While this multi-purpose tool has many applications in drink-making, with its six-inch notched blade, it is particularly well-suited for cutting large, or thick-skinned fruits, like cantaloupe, grapefruit and the aforementioned pineapple.
So this holiday season, I'm giving the gift of tiki cocktails to all my home bartender friends in hopes I'll get lots of invites as a result this winter. Trust; one Piña and you won't even care about the four feet of snow outside!

If the best gifts come in tiny boxes, then the best states must come with tiny borders! I may be a biased native Rhode Islander, but believe me when I say that no present could possibly compare to a "Rhode Trip" across the border to check out Narragansett's new brewery followed by dinner and drinks at Durk's Bar-B-Q
.
Opened in early 2017, 'Gansett's brand new brewery marks a homecoming for the iconic Rhode Island beer, and downing an icy It's About Time IPA (their first brewed on-site at their new brewery!) or two alongside some friends sounds like the perfect way to toast their long-awaited return. After the beers, we'll take the "sleigh" (read: Lyft) from Pawtucket to Providence to grab some BBQ at Durk's. Also opened earlier this year, Durk's serves up high-quality Texas-style 'cue in a cozy Thayer Street location. The second project from the team behind popular Providence cocktail den

The Eddy,

Durk's is easily the best BBQ one can get north of the Mason Dixon line. Calories don't count in December, and a hearty helping of their Chopped Brisket served alongside some Mac & Cheese followed by their Banana Pudding is exactly how I'd like to celebrate the holiday.
It may take eight not-so-tiny reindeer to pull me back to Boston, but that's a-okay by me!

Let's face it: these days, it's becoming harder and harder to shop for the perfect holiday gift, simply because most people on your list already have more than enough stuff. So instead of buying more gadgets and gizmos for your loved ones, why not consider making a charitable donation in their names instead?
This year, reach into your pockets (and heart) and consider donating to
Urban Improv
, an amazing organization that works to empower Boston-area youth through the transformative power of theater. Celebrating their 25th year, Urban Improv uses improvisational theater workshops to teach our youth about violence prevention, conflict resolution, and decision-making (side note: sounds like these skills could definitely be applicable for us adults attending family dinners this holiday season).
No matter how big or small, every donation to Urban Improv makes a huge difference in the lives of children throughout Boston. It's the feel-good gift of the year!

When I was a kid, my parents had an idea to start a new holiday tradition: they took the whole family on a day trip to NYC to see a live theater performance. Needless to say, the tradition was short-lived, as the stress of that trip was enough to keep them from attempting it again! If only we had Showcase Cinemas' Event Cinema back in the day; the year-round programming brings Broadway, opera, ballet and even classic films right to the big screen. Reclining seats, in-seat dining and signature cocktails all from the comfort of a theater near me? Yes, please!
So this year I'm re-booting my parents' idea by starting a new holiday tradition; I'll be taking them to see a performance of The Nutcracker and gifting them each a

$25

Showcase gift card they can use at their leisure (and pocketing my own $5 bonus card for each one purchased with their special Holiday Gift Card offer!). My only
dilemma
? Choosing between Th
e Royal Ballet
or the Bolshoi Ballet's
rendition!
When you're a sleep-deprived, time-strapped parent of an impossibly energetic toddler, multi-tasking is the name of the game. That's why

Crazy Foam

is my secret weapon during bath-time all year round. The 3-in-1 body wash, shampoo and conditioner keeps kiddos so fresh and so clean with minimal effort from moms and dads who'd prefer to spend their time sipping eggnog rather than sudsing junior.
So consider this pro tip when seeking the perfect gift for your bleary-eyed besties with bambinos: a special gift set of collectible Crazy Foam cans will triple productivity during the harried holiday season and -- more importantly -- will shoot you right up to the top of every parent's "Nice" list quicker than you can say "nutcracker."

I'm not an avid outdoorswoman but I enjoy spending time in nature. It's just at the end of the day, I prefer for the outdoors to stay in the outdoors. I also want it to be easy. There will be no pitching my own tent after a long day of arduous hiking for me, thank you. That's why Sandy Pines Campground's 'The Happy Camper' package is perfect gift for me.
The campground is the brainchild of luxe hoteliers Tim Harrington & Debra Lennon with incredible amenities, just minutes from Goose Rocks Beach in Kennebunkport, ME. For the holidays, they're offering a gift package that includes full site & gear setup (all you need to bring are sleeping bags), tucked into the picturesque seaside pine forest. It starts at $230, is good for travel during the 2018 season, and includes:
2-nights at a premium site with Coleman Experience setup - includes tent, two cots/camp chairs, camping table, cooler, lanterns, cookware, fire starter, matches and firewood

S'mores welcome kit

$100 F&B credit to use at the General Store and Icicle Tricycle
Rustic, New England charm comes complimentary as does access to the park's resort-level amenities such as the Grand Lodge, General Store, heated pool, outdoor games, parkwide Wi-Fi and more. Santa, I'll be looking for you and Rudolph to make a mid-year performance when I'm relaxing outside looking up at the stars next summer!

Nearly every night as my beau comes home from work, he follows the exact same schedule: walk in door, drop briefcase, head to bar cart, pour glass of whiskey, melt into couch. I can pretty much tell what kind of day he's had based on what whiskey he grabs and how high the pour is. That's why for Christmas this year I'm just cutting to the chase and giving him the one thing I know he'll actually appreciate, a bottle of Bully Boy Private Cask Whiskey to serve as his new "my day's been crap and I need a some me time" option.
Bully Boy Private Cask Whiskey is a limited-edition blend of top-notch whiskey finished in Port and Madeira barrels for a rich twist on Bully Boy's traditional American Straight Whiskey. This bad boy first aged in New American Oak barrels for three years before resting in Madeira and Port wine casks for an additional five months. The best news is that it's only $38.99 and available at retailers throughout Boston, as well as at the Bully Boy Tasting Room.
Word to the wise: act quickly because it's a limited batch...and I may or may not have already stocked up for all of my other gifting needs, too!

Sure, the holidays are a great time to drop hints about that prized item you've had your eye on for a while (*cough* dishwasher *cough*), but in the excitement of all things wrapped in shiny paper, it is important to remember to give back. And what better cause to support than our local furry friends at Zoo New England?!
That's why I'd recommend a Zoodoption for all of the animal lovers in your life. Your generous contribution will help the dedicated folks at ZNE provide the best food, care and enrichment for the Zoo's many inhabitants while supporting their mission to

preserve the natural world

, and your gift recipient will get an adorable plush animal complete with 'adoption' papers. Add to the experience a behind-the-scenes tour (may I suggest the sloth exhibit?!) and you've captured the heart of the recipient for at least the next 365!

I'm probably the only person who would ask Santa Claus for a fancy kitchen faucet but now that I'm living in a house in the 'burbs, anything décor-related is my obsession. A shiny new chrome bridge kitchen faucet, available at
Designer Bath's
showrooms in Watertown and Beverly, would look sooooo good. And it might just get me to cook more too, which will be the gift that keeps on giving to my family all year long!

As I've gotten older, I've realized that the most valuable presents I receive are not physical objects. Sure, the clothes and jewelry are nice, but in the long run, what I love and cherish the most are experiences. Life is for living! I would much rather enjoy an amazing night of eating delicious food or a vacation with my closest friends and family than be gifted more 'stuff.'
That's why this year, my boyfriend and I have agreed to give each other the gift of a romantic date night with the help of The Food Lens. Being the most indecisive couple ever, we are using The Food Lens' "The Spots" to help us narrow down where to go. Luckily, the site lets us filter for approved and vetted "date night" restaurants, and allows us to choose which neighborhood in the Boston area we prefer -- amazing! Once we select the place, we'll use "The Events" page on the site to pick a fun food-related event to attend together after.
Scrumptious food and one-on-one time with the beau? I can already tell that come this time next year, our TFL date night will have been one of the highlights of 2018!

New England winters are no joke -- frostbite, shoveling and chapped lips make me curse the cold. But remember when we were kids and, despite the cold, playing outside was nothing but magical? If you had a mother as wonderful as mine, you'd have a steamy cup of hot cocoa waiting for you after a long day of adorning snowmen with carrot noses and (stabbing them with) stick arms. If only we could recreate those memories as adults...
Cocoa Sante
is the perfect gift to take us all on a trip down memory lane. If "magically delicious" wasn't already coined by that lil' leprechaun, I'd use it for this cocoa. My plan is to bring a little wintertime magic by gifting all of my loved ones a tin or two in their stockings this year; maybe it'll even inspire a little Christmas day magic, just like when we were kids.
To me Cape Cod = summer. It's where I spent many a day laying at the beach and then causing too much trouble by night. So, when I heard that
Truro Vineyards + South Hollow Spirits
is now going to be open year-round on the weekends I couldn't think of a better way to make some new Cape memories than by gifting my hubby a day trip this December.
Visiting a tourist destination in the off-season can go one of two ways. It can be a totally boring disaster, or we'll have the run of place during one of the most magical times of the year. I'm confident it's the latter because a little elf told me that there'll not only be twinkling lights across the vineyard but an amazing wine-bottle Christmas tree! It's 100% going to be worth piling into the car and cranking up those carols for the drive across the Sagamore.
While I'm there I'm also taking the opportunity to stock up on some booze to bring back home for those cozy nights by the fire AND for make-good hostess gifts throughout the season! Whether it's a bottle of Truro Vineyards Zinfandel or Twenty Boat Amber Rum, these are gifts that are sure to keep everyone toasty
all winter long!

Office and extended family Yankee Swaps and Secret Santas always stress me out. At least for me, it's important that my "less than $15 gift" be the one that's stolen more than all the others. What can I say...I have a competitive streak!
That's why I'm in it to win it, and I know exactly how to make that happen thanks to Eventide Oyster Co. Earlier this year, The James Beard Award-winning Portland-based team finally answered everyone's prayers by bringing their holy incredible seafood mecca to the hub; t

he new Eventide Fenway serves up the same crowd-favorites, but without a two-hour drive to Portland and three-hour wait in line.

So this holiday season, I'll be a shoo-in for best Yankee Swap with the purchase of one shiny little gift card.
If you're like me and you want to nail it this year, purchase one, two, three or 10 gift cards. The holidays may be seasonal, but neither your love for Eventide nor your #winning streak has to be!
The holidays are hands down the most stressful time of the year for hosts. I know, I know -- you aren't supposed to say that out loud, but it's true! Between Facebook videos, Pinterest boards and full-time food bloggers, there is an outrageous amount of pressure to display Instagram-worthy holiday spreads. Joke's on you, Internet, because this year I'm putting my foot down and turning to Willow Tree to handle everything.
Join my movement! Ditch the apron and grace your dinner table with Willow Tree's scratch-made pies, a tried-and-true recipe that has been a New England fan favorite for over 60 years! Choose from a variety of flavors including Chicken, Chicken with Vegetables or Turkey, all of which are made with a rich home-made gravy and thin, flaky and buttery crust. Pop your pies in the oven and voila -- a delicious, beautiful meal that will have your guests asking for the recipe and you giggling on the inside. If that's not a happy holiday, I don't know what is!