| | |
| --- | --- |
| | april 2020 |
Looking for the silver lining can feel hard AF these days. But I find that consciously making note of all we have to be grateful for (in addition to Netflix and Amazon, natch) can make even the most challenging of times feel like an opportunity.
So our focus in April's marlo monthly is on one thing: how we can take advantage of the opportunities that abound to help, both ourselves and our communities. From supporting local businesses to donating to those less fortunate. From grocery delivery hacks (seriously, is anyone able to score a delivery window before the year 2021?!) to #selfcare supps. This issue is longer than usual...with many challenges comes much opportunity.
I also want to share two things that have helped me stay centered while our world is most decidedly not. If you've ever told yourself you want to learn how to meditate (me, daily), follow
@thebostonbuddha
on Instagram. Every morning at 7:30 meditation guru Andy Kelley leads a completely gratis practice that I've been doing as often as I can. And while there's a ton of heartwarming stories out there these days, if you're not watching John Krasinski's SGN, do. Particularly the episode where
the original cast of Hamilton performed
(8:26 mark) for a young girl whose dreams of seeing the touring production fell apart as a result of COVID-19. If you're one of the few people left on this planet who has't seen it...#trust.
Despite the hardships we're all facing, it's now more than ever the little things. And, of course, remembering it can only get better from here!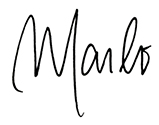 cheryl richards + cryomed
marlo monthly is normally reserved for agency clients. Since much these days is far from normal, meet two of our dear friends whose businesses we can't imagine a world without.
Cheryl Richards
. Her name is used interchangeably with "Boston's best wedding photographer" for a reason. But weddings aren't her only game; need a head shot or family posing sesh in matching jeans and tees? If you're one of the millions out of a job, a new LinkedIn profile pic (s
he has a knack for making every one of her subjects look AMAZING...even if they're not a looker IRL)
ain't a bad idea. Nor is a family portrait taken post-stay-at-home orders...either you love 'em more than ever, or you never want to see 'e
m again and a final group shot for posterity may be in order. Whatever your needs,
save $100 when you buy a gift card now
that you can redeem as soon as the coalition of eastern states' governors gives the all clear
.
Another badass business owner we adore is Dr. Daniela Winston who, just before the world went cuckoo, opened a STUNNING one-of-a-kind facility with the singular goal of keeping people healthy and functioning at Level 10. Offering IV Nutritional Therapy, Cryotherapy, and Infrared Sauna treatments,
Cryomed
is a place this world needs now more than ever. While we all continue to do our best to balance mental and physical well-being vs. quarantine,
buy a gift card now
to use once we're back to...whatever our new normal entails...and make sure your health remains off the charts, no matter what international pandemic comes your way.
Times are unprecedented, and while we're all sacrificing a lot these days, one thing is for sure -- it's now more important than ever to prioritize #selfcare.
Sure, we've been concocting all the DIY face masks we can make from our pantries and panic-purchasing $90 serums online, but what else can we be doing for our skin that's easy and adds no more stress to our currently stressed to the max lives? Enter
Dabbly Sunny Offense
, a delicious edible daily supplement we're excited to add to our wellness routine.
Available in both gummy and shot form, Sunny Offense uses melon and olive extracts to stimulate antioxidant activity to promote healthy skin. Plus, it's vegan, free of gelatin and glucose syrup, and made with real fruit, so it's a supplement that fortifies

our body's largest organ (and the hands-down biggest arbiter of our age!) from the inside-out.
While we continue to sacrifice for the greater good, at least we can be thankful that, with Dabby as a part of our routine, taking care of our skin is never something we have to sacrifice.
While many of us are cooped up at home, mulling over puzzles and snacking to our heart's content, those in the health care industry are working tirelessly at grave risk to their own well-being. No amount of "thank yous" can really make up for their sacrifice, but there are small things we can do to show appreciation to our #healthcareheroes -- one of which is providing a delicious meal made with a whole lot of L-O-V-E.
Cafe Landwer is making it easy to do just that with their
Adopt a Doctor, Nurse or Pharmacist
initiative. With just a few clicks on their website (or a quick phone call), anyone can sponsor breakfast or lunch for the brave healthcare professionals on the front lines at some of the country's most recognizable medical institutions, including Mass General, Boston Medical Center, Brigham & Women's, and more. Cafe Landwer will deliver delicious pita sandwiches, Chicken Shawarma and their famous Nutella Rozalach in your name to the hospital of your choice. And, to pay it forward, for every three meals donated, Cafe Landwer will donate a meal as well.
Times are tough, but if the adage "full bellies, full hearts" is true, let's help fill the hearts of those getting us through this pandemic, by showing our heartfelt appreciation...from the comfort of our couch.
boston public market delivers

For many of us, self-quarantining has meant more time spent in the kitchen, dusting off old cookbooks and meticulously plotting our next 'gram-worthy creation. Yep, we're all Ina "Cosmo" Garten now and Tik Tok is our stage.
If you're like us, and typically dine out much more than in, you don't have most of the ingredients you need to whip up said creation, and multiple trips to the grocery store are a big no-no.
Lucky for us, we can get fresh, local ingredients from Boston Public Market
delivered straight to our doorstep. Fresh poultry from Chestnut Farms, raw honey from Boston Honey Company, locally-grown fruits & veggies from Stillman Farm... the options are endless. For those nights when cooking just ain't in the cards, there are plenty of prepared options as well, all easily shoppable via Mercato. And to make it even more enticing, use code BPMTEN & get $10.00 off your first order.
So, whether you're experimenting with sourdough starter (show off), whipping up your tried-and-true lasagna, or just looking to get your fix of George Howell, the BPM's got you covered, all quarantine long.
boston police activities league

Sometimes, it takes an international crisis to remind us of what truly matters most; namely, our health, our loved ones, and plenty of snacks and healthy meals to help us pass the time at home (snagging the last package of Clorox wipes at the store is a close fourth these days!). While many of us may feel like we are struggling, there are many families across the region who would swap places with us in a heartbeat.
Imagine not being able to feed your family, or have your ability to rely on school meals end... Enter
the Boston Police Activities League.
While a beacon for our urban communities year-round, today they're working with Mayor Walsh, Commissioner Gross, and the Boston Police Department's Bureau of Community Engagement to help fulfill a most critical demand right now -- helping those in need get food on the table. In partnership with Stop & Shop and the Corey C. Griffin Foundation, BPAL has launched a special initiative focused on providing gift cards for meals and supplies to area families. For all those looking for easy ways to give back, this super group is
currently accepting donations of any amount
to contribute to the fund in order to continue to give struggling families one less thing to worry about.
So if you want to make a difference for someone, especially today on #OneBostonDay, you're welcome. And -- bright side -- the next time you're concerned about the "Quarantine 15", try feeling grateful instead of gross!