| | |
| --- | --- |
| | april 2017 |
There's one thing we know for sure: these April showers had better bring a LOT of May flowers! In the interim we're getting through the month with a little help from our friends in the form of complimentary massages, on point dining recos and advance planning for our forthcoming Cinco adventures.
But before we get to May, it's safe to say that the most important thing we'll do this April is celebrate the generosity and compassion we personally experienced after t
he tragedy of the bombings at the Boston Marathon on April 15th, 2013 by paying it forward to those less fortunate. Please join us for a little spring closet cleaning as we collect items for the marlo marketing 2nd Annual One Boston Day Clothing Drive. We'll be collecting gently-worn clothing, shoes and accessories to benefit our friends at Goodwill. There's a lot of doing well by doing good in this issue of marlo monthly, but it's safe to say this is our favorite.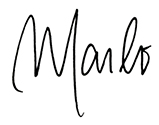 While April has long had the "Cruelest Month" superlative on lock thanks to T.S. Elliot, in the wake of the 2016 election, we'd be willing to place significant bets there are many who would more likely assign it to last November. Yep, without a doubt the recent race to the White House left many shell-shocked, and the new administration hasn't done much during its first few months to alleviate any fears. And while history can't be rewritten, there's quite a bit we can do to foster a happier, healthier future for ourselves and our country.
For those who are seriously stressed out -- and that's more than half of Americans, per recent reports -- #selfcare should top the to-do list. And while the importance of taking time to unwind is clear (it ain't a trending hashtag for nothing, folks!), actually working it into one's schedule can be difficult. Thankfully, Cambridge-based online healthcare portal CareDash is making "me time" a little easier with their free CareDash Coping Clinic on April 28. (That's Day 100 of the Trump Administration for anyone keeping tabs!)
Downtown dwellers and workers alike can avail themselves of a 15-minute massage and a cup of relaxing tea, alongside a slew of healthy complimentary snacks -- perfect whether you are fortifying for the resistance or simply forgot to grab lunch because, work.
Insider's Tip: Appointments for these coveted massages will likely go faster than our President can sign Executive orders so be sure to reserve your spot
. Walk-ins available only on a first-come, first-serve basis.
And though you'll never have complete control over how the political cookie crumbles, you can hand-pick a health care provider that's perfect for you thanks to CareDash's 100% transparent doctor review portal. Frankly, we can't think of a better way to lay the foundation for those happy days that one day will be here again for those who are currently disenfranchised, just as FDR promised so many years ago!

If you're anything like us, plotting out your next meal is always high on your list of priorities. From cocktail catch-up sessions with the girls to wooing new clients with a prime rezy at the hottest spot in town, we eat to live and we live to eat. Thing is -- for all our knowledge of the industry, we occasionally hit a snag when it comes to new ideas (hey -- we're only human, people!) and, until now, there were limited places to turn.
Enter The Food Lens, a newly launched website that serves as a guiding resource for diners looking to make the most of their meals in Boston. Chock-full of dynamic, searchable and visually stunning content, The Foods Lens will soon be your go-to spot for deciding which of the city's hundreds of eateries and watering holes you need to hit up next. Scroll through The Spots and take a deep dive into restaurants new and old; tab over to The Food Lens Five to find a few restaurants that fit your fancy; read up on au courant concepts and culinary movers and shakers at The Sides; and fill your calendar with the city's finest food f

ê

tes after reviewing The Events.
With restaurants that range from sleek city lunch spots (hey, Area Four!) to surprisingly romantic suburban haunts (bonjour, Branch Line!), The Food Lens is a one-stop-shop to both quell and curate your cravings. Entertaining and impressive, the only time we'd recommend not checking out The Food Lens is before dinner -- trust us, it'll make you hangry and you'll run the risk of being late for those slam-dunk reservations!
Want some face time with the founders? Say hi and welcome The Food Lens to the scene at their launch party on Tuesday, April 26th at Somerville's Warehouse XI.
Click here for more info/tickets!

St. Paddy's Day may be Boston's fave fiesta and #MDW may make the Instagrammers get hyped, but if we're being truthful, Cinco de Mayo will always be first and foremost in our spring holiday hearts. In addition to filling our heads with visions of warmer climes, Cinco also provides a free pass to enjoy guac and tequila to our heart's content. #theheartwantswhatitwants
Before we get to what's good for us, though, we've got to talk about what's good for others. Yep, Margaritas kicks off a Cinco week that serves to not only get guests in the holiday spirit, but to also raise funds for local Goodwill chapters from Maine to Pennsylvania. Just mention "Cinco Days of Goodwill" to your server anytime you dine between April 30 - May 4, and 20% of your total tab will go to help others in need.
While doing good for others always makes us feel great, consider Marg's Cinco Countdown specials as a big cherry-on-the-'thank you'-top. In addition to $5.00 food offerings (below), all House Margaritas are only $5.00 as we count the days down to the real fiesta!
May 2: All You Can Eat Tacos Americanos - $5
May 3: Fajitas (with purchase of full price fajita) - $5
May 4: All Appetizers - $5
But, as spectacular as it may be, the lead-up is chopped liver compared to what's happening on Cinco itself! Before 4:00 PM on Friday May 5, you'll be feasting on All You Can Eat Nachos and House Margs for only $5. Select locations will be hosting outdoor tent and patio parties with live bands, DJs and more. And last but not least, you'll have the opportunity to leave Cinco in the rearview with prizes in your pocket like 25% off your next visit, complimentary queso or a $50 gift card.
Sure, it may not be the most effective route to the beach body we all want come spring, but it will immediately transport you South of the border. Vamanos, people -- Mexico awaits!