| | |
| --- | --- |
| | april 2018 |
Detroit. Just saying that word evokes so many strong reactions, yet most of us have never been. That's where I come in.
A few years ago I was invited to experience my hometown in an entirely new way by Crain's Detroit Business and their Detroit Homecoming program. The idea was to reengage expats with the city -- and reengage they did! I've returned for Homecoming every September since, and every time I come home to Boston, friends are blown away by my photos and experiences. So because I'm kinda good at...you know...planning stuff, I used the relationships I've developed over the past few years and put a trip together. And now they -- and you -- have the opportunity to experience Detroit for yourself.
You can learn all about the trip here, including where we'll be staying (old fire station turned hip new hotel), what we'll be doing (behind-the-scenes tour of the Shinola Factory, Motown, private tour of the country's oldest continuously operating farmer's market, dining at James Beard-nominated restaurants, to list but a few), and how much it costs. About that -- it's pretty damn inexpensive because, well, Detroit isn't Boston, NYC or San Francisco (yet!) so we can live like kings on a non-king budget.
So take a look and, if you're interested, book your hotel ASAP before the rooms fill up. Come with friends, come solo -- but if you ever thought that Detroit was a place you'd like to visit, just come!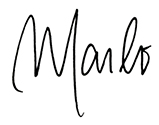 If your May calendar is chock-full of charity events and galas you promised your co-worker's friend's cousin you'd "pencil in," you're certainly not alone. When the sun finally decides to shine its stubborn little rays, we are more than ready to come out of social hibernation, and before we know it, Netflix and wine on the couch becomes a distant winter memory. As the invites roll in, trust us when we say that Banned in Boston,

the unforgettable annual comedy and music revue, is one affair that's not quite like the others.
An evening of hilarity, musical satire and skits (think SNL, but instead of Colin Jost, Kate McKinnon and Leslie Jones live from 30 Rock, it's Governor Charlie Baker, AG Maura Healey and Matty in the Morning live from the House of Blues), 'Banned' benefits Rehearsal for Life's Urban Improv program that uses improv theater workshops to strengthen the social and emotional skills of Boston's youth and helps them deal creatively with real-life challenges. Side-splitting laughs with Boston bigwigs AND a good cause?! Sign us up, stat!
Everyone knows you can't watch improv on an empty stomach, so prior to taking your seat for the main event guests enjoy a pre-curtain cocktail reception and chef's tasting featuring bites and bevvies from Bully Boy Distillers, Eastern Standard, New England Charcuterie, and more. So you'll want to use the ball point pen to mark this one in your datebook; this "off the cuff" evening of delish eats + raucous debauchery is one you definitely won't want to miss!

Thanks to technology, you can have pad thai and pizza Door Dash'd right to your desk while you 'break' from work, solo scrolling through your Insta feed. Hmm...we don't remember that chapter in the best-sellering "How to Win Friends & Influence People." IMHO, you do that best by engaging IRL over compelling food & drink. Fortunately, Lolita Cocina & Tequila Bar's new afternoon service is bringing sexy (lunches) back; get ready to make some new besties.
Available exclusively at the Fort Point location, the brand-new lunch menu features plenty of the kind of playfully delish fare adored by Lolita diehards, just tailored for daytime noshing. Plus, for those who miss the days of the liquid lunch, sangrias, mojitos & margs are on hand to take you back to a time when the working world was infinitely more fun. And as if this office escape plan didn't already have serious game, envision the same scenario in full sunlight on Lolita's brand-new patio overlooking the Fort Point Channel.
Trust us, invite a co-worker or two to join you at Lolita Fort Point and you'll be winning more real-life friends than you can count...and that's better than a dozen Instagram followers any day!

the food lens + the hawthorne
Sure, we're biased, but Boston is a damn cool place with lots to see and do. Planning a vaca to The Hub? Once you've booked your lodging, it's time to talk itinerary. Why not polish your bartending skills and impress those party guests back home? Leave it to The Food Lens, a curated guide to Boston's culinary life, and The Hawthorne, one of the city's most sophisticated watering holes, to help you do just that.
Led by the bar's talented staff, the two-hour classes feature instrux for making three drinks as well as the scoop on ingredients, tools and expert tips for finesse. And while this is great for visitors looking for an insider's perspective, locals seeking the same are welcome, too!
The Food Lens is a can't-miss, insider's take on Boston's food/drinks, and The Hawthorne is a can't-miss spot whether or not you're living that tourist life. So come stir and sip your way to a #takemeback travel souvenir that -- whether home is in California or Cambridge -- you won't soon forget!