| | |
| --- | --- |
| | august 2017 |







Here we are in August and all we got are good vibes to share. Warm weather always makes us smile, and when you throw in a trio of eats that takes us from car to beach to backyard bar-b-que without lifting a finger,
we're happy campers. Read on for three new additions to the scene that are sure to make you happy, too!
Another thing we love about summer is that we finally have time to get our readin' on, and there's nothing we love more than catching up on missed m.blogs on our iPad at the beach. We (and by "we," in this case, I totally mean "I") always say if you're over 40 and want to stay up with all that's trending in pop culture, read
m.blog...it's legit how I stay even slightly in the know! But if binging ain't your thing,
click on the orange subscribe button here
to get it in your inbox daily.
Summer on!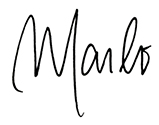 When it comes to tackling those pesky and daunting #healthgoals, less is often more. We get it, you may feel pressured to sign up for your first triathlon after seeing a few too many fit-spiration posts on Instagram, but let us reassure you -- baby steps are A-OK. And a great way to inch towards success is by making small changes in your diet. Enter Cassava Crunch, the 'better-for-you' chip from Plant Snacks that will improve your body and mind bite by bite -- yes, even if you devour the whole bag. Buh bye, regret and hello, guilt-free snacking!
Derived from the exotic vegetable root, yuca, Cassava Crunch is a plant-based snack that is light in texture but loaded with all of the healthy things. Not only are these crispy little chips gluten-free and Non-GMO Project Verified, they're also free from added sugars, grain, corn, trans fat and preservatives. Available in a variety of distinct flavors, these bite-sized treats pack punch enough on their own or pair perfectly with your fave hummus, dips or cheeses.
Buy them at your local big grocer like Stop & Shop or natural food store alike, or just order online and get them shipped right to your door. (Although another baby step would actually be getting your ass off the couch, just sayin'.) Anyhoo, at least with Cassava Crunch in your snacking repertoire, you can feel good and gradually crunch your way (we mean as in 'bite,' not sit-ups; natch) through that endless list of #healthgoals!

It's often been said -- well, warned, rather -- on t-shirts, bumper stickers and Saturday Night Live George Bush parodies: "Don't Mess With Texas." Craving Texas-style eats without having to leave the comforts of our Yankee home turf? Well, courtesy of a little Providence, RI-based joint called Durk's Bar-B-Q, your wishes have been granted, y'all.
Durk's, which opened earlier this year, is the newest effort from the team behind Prov cocktail scene mainstay, The Eddy. Located on trendy Thayer Street, Durk's serves up a traditional Texas-style barbecue menu chock-full of dry rub faves straight from the smoker. Meat not your thing? NBD, their sides are nothing to sneeze at...hell, even as meat lovers, we could make a meal out of their veggies & cornbread alone!
And if the idea of hosting a summer backyard Q has you like "YAASSS" but actually doing all of the cooking has you like "HELL NO," don't fret -- Durk's has you covered with their just-launched in-house catering service that couldn't be easier than 1, 2, 3:
Choose from one of the restaurant's three catering packages;

Tell them when and where they're heading for delivery and setup (or arrange a time for pickup);

Then git and let the pit masters roll up their sleeves and do the dirty work while you busy yourself looking like the hero that your friends think you are for thinking to call Durk's in the first place!
So, whether you're just swinging by for a casual Friday night of brews and ribs, or doing some Labor Day entertaining at home, look no further than 275 Thayer Street. Thank you, Durk's, for treating New Englanders to southern comfort home cookin' without having to venture south of the Mason Dixon. Texas, you remain un-messed with... for now.

While we'd love to fancy ourselves elite athletes over here at the marlo office, truth be told, our skills and coordination are best-suited for cheering on the actual pros. But mixing iconic leisure with local and delicious booze? Now you're talking our kind of sport, and also the reason why we're feeling all of the team spirit for our buds over at Narragansett Beer. The Pawtucket, RI-based brew crew has partnered with fellow classic Rhody brand and wooden racquet producer, Bancroft Tennis Company, for a doubles match made in heaven -- Bancroft Up or Down Ale. We've officially been served, and we're digging it.
The latest collab in its 'Hi Neighbor Mash-Up' series, Bancroft Up or Down Ale is a blend of winning New England traditions and history. Complete with retro can artwork, the ale is light and refreshing enough for those dog days of summer. Brewed with Cascade hops, and dry-hopped with Chinook for a subtle mountain pines scent that echoes the greens of Wimbledon? You nailed it, 'Gansett... or should we say, aced it? Bancroft Up or Down Ale will be available in six packs of 16-ounce tallboy cans in restaurants, bars and liquor stores throughout New England starting in mid-August.
And because no drink launch is official without a killer party, Narragansett is hosting a kick-off event on August 26 at their new brewery, which happens to be located across the street from the old Bancroft factory. Dubbed the 'Gansett Open, the event will feature badminton courts and a Wii tennis tournament to show off your skills.
So, if you're looking for (or want to join) us this upcoming U.S. Open season, we'll be on the sidelines, being our natural spectator selves. And you know what goes well with spectating? Beer. Really good, Rhode Island-born & bred beer.