| | |
| --- | --- |
| | august 2016 |
They're called the dog days of summer for a reason. But let's remember as we complain about the humidity, mosquito bites and bad hair days, the alternative is sub-zero temps, frostbite and hat head. Pick your poison, people...or move to San Diego!
To help us make it through, we're stocking our fridge with 'Gansett's newest banana-flavored brew and taking our minds off of the heat with a trip to NYC with our squad at a 20% savings. And not that we want it to be over anytime soon, but the excitement we feel for the return of our very own health & wellness series is palpable, as
Boston Common magazine
reports. So if it means it's time to bring the coats out of the closet, we say bring it on!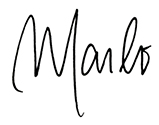 Ah, our ever elusive #healthgoals. We want to be good, but for every sweaty asana and spirulina smoothie on our record, there's inevitably a Netflix binge and a glass (or four) of vino. Luckily, we know that to live a truly healthful lifestyle is to live with balance -- and not just the kind you need to execute tree pose. Here with the assist in our quest to live our best, most balanced lives is the 2016-2017 installment of the
marlo marketing alternative health and wellness series
.
Aimed at demystifying holistic therapies/trends and detailing how they can be worked into busy everyday lives, our health and wellness series is ideal for both total newbies and seasoned wheatgrass users alike. From cluing you in on Qi Gong (tai chi's au courant cousin) to simplifying the science of sleep, our roster of hot topics is not to be missed. And at the risk of sounding like teenage girls at a slumber party, we are feeling particularly giddy about our October and January crash courses in cruelty-free ice cream and astrology for the sexes (aka sextrology) from the cosmic couple Elle magazine calls "the favored astrologers of fashion insiders."

limoliner summer specials
Per Ralph Waldo Emerson (and many a tacky inspirational poster), "Life is a journey, not a destination." And while we savvy travelers know these words to be true, we also know that steps must be taken to help make sure the journey is also enjoyable AF. Alas, all the cashmere wraps, eye masks and fuzzy socks in the world can't compensate for a lackluster chariot. So when life takes us between NYC & Boston, we make sure to take LimoLiner.


With over a decade of experience ferrying discerning passengers between the apple and the hub, the team at LimoLiner knows a thing or two about traveling in style. Featuring amenities that rival the best plane and train offerings (think luxe leather seats, lots of legroom and Wi-Fi that won't quit) without any of the hassle (you only take your shoes off on LL if you want to, people!), a cruise on LimoLiner is more likely to feel like part of your vacation than a schlep to and from. What's more, while this coach has always been a deal, lucky late summer travelers will be able to take advantage of the
"Summer with the Squad" promotion, offering 20% off for groups of 3 or more through August 31st
.
Squad or solo, we'll gladly ante up the usual $99 round trip fare because, compared to our other transport options, it's still a deal. Between the gratis wine for guests riding after 6:00 PM, free meals & snacks, and the cozy blankets given upon request, traveling via LimoLiner is what enjoying the journey is truly all about.

narragansett + bananagrams
Though Pokémon Go is officially the game du jour, we can't help but feel a wee bit wistful for the IRL games that have brought friends and family together over the years. With a little competition and a few cold brews, you had the makings of a perfect Friday night. Yes, friends, these were simpler, better times. (And so what if much of this wistfulness stems from the fact that we have no clue what a JigglyPuff is? Sue us.) Happily, it seems that we aren't the only ones who caught some nostalgic feels this summer: Narragansett Beer teamed up with
word game Bananagrams to debut the latest installment of their
"Hi Neighbor Mash-Up Series" - Hi Neighbor! Have a Hefeweizen!
If "Bananagrams" sounds as foreign to you as "Squirtle" sounds to us -- here's what you need to know. A Rhode Island-born and Rhode Island-bred tile game similar to Scrabble, Bananagrams challenges players to think fast and flex vocab muscles that they haven't used since the SATs. After 'Gansett settled into their new, Pawtucket- based HQ, the Bananagrams team stopped by to say, "Hi, Neighbor!" And a beautiful partnership, based on shared Rhody roots and the Hefeweizen's traditional mild banana flavor, was born.
Available in six packs of 16-ounce tallboy cans, "Hi Neighbor! Have a Hefeweizen!" is the perfect companion for a trip to the beach, a picnic, and, of course, a competitive game of Bananagrams! Loathe as we are to admit it, they're not too bad with a round of Pokémon Go, either. Hey, if you can't beat 'em, try and catch Pikachu with 'em, right?

| | |
| --- | --- |
| | |
| August 28: | |
| September 17: | |
| September 28: | |
| October 20: | |