| | |
| --- | --- |
| | august 2019 |
We may be in denial, but as the month drags on, we know deep in our hearts that we're getting closer and closer to the end of summer. As they say, all good things must come to an end...but at least we can go out with free ice cream sammies!
It's always good to look forward to something, and the Boston PAL first-ever fundraiser in October, honoring the Mayor and featuring our friend Run DMC, is definitely ripe with anticipation.
Finally, we love it when our clients are pioneers within their industry. Earlier this week, Alchemista publicly announced that their change to reusable serveware (for the 40,000 meals they serve in Boston alone each month) will save over 109K tons of waste a year! If you're looking for any kind of food and beverage service for your place of work, I'd encourage you to vote for the environment with your corporate catering dollars and give them a ring.
So, despite the fact that Labor Day and all that it signifies is not something most of us are excited about, at least we have some good things to look forward to post-summer!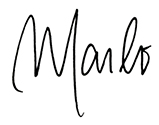 boston police activities league
Thanks to a slew of Mark Wahlberg-starring movies set in our beloved city, the BPD is known to be pretty badass. But, we locals don't need a film to tell us that -- we see firsthand how committed our police department is to keeping our city safe.
But what many don't know (and seriously should), is that outside of their daily grind, our men and women in blue spend countless volunteer hours supporting community-driven initiatives and organizations that strive to build a culture of trust and respect between the community and the cops, like the Junior Police Academy, Shop with a Cop, and Women in Blue. And the non-profit organization that makes all of this possible? Say hello to the
Boston Police Activities League
. Yep, the BPAL supports a broad array of programs and activities that create opportunities for the community, youth, and BPD officers to interact in a positive and constructive manner.
This fall, BPAL is hosting its first-ever benefit gala called
Night in Blue
. The swanky soiree will honor Mayor Marty Walsh and recognize the BPD's Bureau of Community Engagement. Oh, and did we mention that entertainment will be provided by the one-and-only Run DMC!
Supporting over 6,500 children each year, all while fighting crime and improving the quality of life for hundreds of thousands of residents? We'd say that's about as badass as it gets....and we're pretty damn confident Marky Mark himself would agree!
Millennials are a generation unlike any other. With constantly changing preferences and a fierce digital distraction, it can be a challenge to catch their attention (a challenge that we at marlo marketing happily accept and think we're pretty damn good at, we might add!). What we know is that the elusive Gen Y, which much of our team proudly represents, craves real, authentic connections to the brands that they support.
That's why we love that Rockland Trust is forging connections with their customers and community by bringing back
#ForYouFriday events
at their new Franklin Street location most Fridays in August and September. Grab a free sammie, either of the grilled cheese or ice cream variety courtesy of Roxy's and The Cookie Monstah, on alternate weeks and win awesome prizes like Red Sox or concert tickets, gift cards to local restos (like Eastern Standard, RUKA, and Lolita), and DTX hot spots (like DryBar, Tatte, and EverybodyFights).
While the Millennial generation may be unpredictable at times, it's safe to say that when a customer-connected company like Rockland Trust has something to say, they
will listen (and the free food certainly doesn't hurt, either!)
.
Corporate culture is a much-discussed topic amongst business leaders young and old, and for good reason -- happy employees equal higher quality work, which ultimately leads to a company's success. While culture-driving initiatives like office lunches and happy hours can be great for employee engagement, the aftermath (piles of paper plates and plastic utensils) makes them not-so-great for
mamma earth. Unless, that is, you'

re working with high-touch, hospitality-driven catering company

Alchemista for all of your corporate catering needs.
Alchemista has seriously upped its green game by introducing reusable dishware, serveware, utensils, and serving utensils for all of its corporate catering clients throughout Boston and Washington, DC. This makes them the FIRST and ONLY corporate catering company in the U.S. to go reusable. As a result, 40,000 meals per month (and counting) will be served sans paper & plastic waste, allowing companies to seriously cut down on their environmental footprint and save an estimated 109,920 tons of waste each year.
So for companies looking to add corporate catering benefits, with Alchemista on board you get food AND sustainability to nourish and inspire your employees. Being a company with a conscience and a strong culture? We'd say that's a recipe for success!
| | |
| --- | --- |
| August 23, September 6, 13, 20, 27: | |
| September 7: | |
| September 14: | |
| September 22: | |
| September 26: | |