| | |
| --- | --- |
| | august 2018 |
We're in the dog days of summer...and we're not hating it! We'll take the intense heat and humidity over the snow and sleet of the dog days of winter any day -- especially when we've got a new spot to get our fried clam fix on, interesting things to read on our iPad at the beach, and
Ros
é
Gin. Yep, you read that right:

Ros

é

Gin. Read on for more deets on all!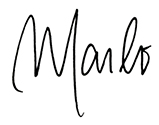 In a time when
juice detoxes

, crystal healing and trendy fitness studios are synonymous with wellness, it's important to remember that, sometimes, the best remedies

are the most simple remedies.
Kristin Canty
learned

that firsthand when she set out to find a way to manage her young son's debilitating asthma and numerous environmental allergies (a feat

all of

h

is

doctor

s

had given up on). Much to her surprise, her son made an impressive recovery after

she began incorporating

raw milk

into

his diet.

Raw milk was

Kristin

's gateway into

the healing powers of ancestral health

--

an approach to food that is defined by traditional farming practices and the consumption of raw and fermented foods

-- and she's gone deep, way deep, ever since!
Today, Kristin is one of the country's staunchest advocates for ancestral health and sustainable farming. When she saw small family farms being shut down by the government, she became a first-time filmmaker, directing and producing Farmageddon. She opened one, then two and soon-to-be three restaurants that are inspired by the principles of ancestral health. Oh, and she bought a farm to ensure she could provide the quality of product she would need to support her restaurants.
So while we aren't ready to give up our monthly yoga studio membership yet, because of Kristin Canty, we are totally sold on the power of ancestral health. Learn more at her just-launched website, chat her up at one of her restaurants or watch her movie...and we're pretty sure you'll say the same.
We've all heard the phrase "less is more
;

"

we would argue, "less is more, but consistency is key." And nothing is more consistent in our eyes than Bob's Clam Hut: a 60

+

year-old iconic seafood shack that
has been
filling the bellies of discerning seafood lovers, faithful locals, hungry vacationers and outlet shoppers
with fresh, classic fried seafood since the '50s. Now, just in time for the heart of the summer season, Bob's is taking its talents up the coast to Portland.
Bob's second location retains the nostalgic feel of its Kittery mainstay, but adds a more modern aesthetic fitting to its new Portland residence. On the menu are all the summer staples you have grown to love, with a few newbies like enhanced salads, seafood tacos and a Fried Lobster Tail basket. A rotating list of area craft brews from Maine Beer Company, Allagash, Oxbow and more serve as a refreshing complement to a mouth-watering meal.
You don't have to be flashy to win over the hearts (and stomachs) of generations of seafood lovers -- you just have to make damn good food, every time, and serve it with a big ass smile. Check, check & checkity-check!
dry line cape cod r

os

é

gin
From fashion to branding, tufted couches to Starbucks drinks, "millennial pink" is having a serious moment (if a "moment" = five
+ years). While pink is traditionally a feminine color, millennial pink is much more androgynous -- a "genderless mascot," according to New York magazine, and a symbol of a more progressive generation. History aside, millennial pink is Instagrammable AF

and just plain pretty, which is why we

've had

a

collective obsession with ros

é

wine that we're pretty sure will translate into South Hollow Spirits' just-launched Ros

é Gin

.
The Cape Cod-based

distiller's new Ros

é

Gin blends the distillery's signature Dry Line Gin

, which is distilled from 100% cane sugar and infused with locally-grown botanicals,

with an

elegant rosé of California Grenache,

creating

a delicious, perfectly pink-hued spirit. The refreshing, nuanced gin is delicious sipped on the rocks, with tonic or in any of your fave gin cocktails -- talk about a perfect end-of-summer sipper!
While here at marlo we are forever loyal to our signature orange, when it comes to South Hollow's newest spirit -- we say "yes way, ros
é
" all day long!