| | |
| --- | --- |
| | december 2017 |




Holiday season is in full swing and, if your schedule is anything like ours, it's busy AF. That's why this issue of marlo monthly offers easy ideas that will make your holidays that much more special. Read on for deets about the perfect "token" gift everyone will love, a tradition-making family outing, and a decadent seasonal lunch perfect for that business colleague you really want to impress.
Hopefully these ideas will alleviate some of the stress the holidays can bring, but as stressful as the season can be, remember to enjoy every minute. If December isn't the month to sport an attitude of gratitude, we don't know when is!
From all of us at marlo marketing, wishing you the happiest of holidays -- we'll see you in 2018!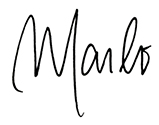 Stop us if this sounds like a familiar December scene -- you've made a list and checked it more than twice, the big presents are purchased and under the tree (or stashed away until it's time for those Eight Crazy Nights) and you're killing the holiday gift game. The only thing left to fret over? Those pesky stocking stuffers, office Yankee Swaps and extended family Secret Santas. While Apple earbuds and fingerless texting gloves are solid standbys, why not give the gift of a delish hot beverage to heat up even the chilliest of days? Enter Cocoa Sant

é

, the all-natural, responsibly-sourced and insanely yum instant hot cocoa mix.
Available in five unique blends, Cocoa Santé is perfect for all of your smaller gifting needs. We promise -- this decadent treat will make you feel as good as this stuff tastes! With organic cocoa powder, sugar and milk, you'll be giving the highest level of au naturel ingredients in one-of-a-kind flavors; think: Nor'Easter, a cocoa and malt vibe that evokes the wonder of New England snow days; Kashmir Spice, a harmony of cocoa, cinnamon, cardamom and ginger; and Parisien, an easy-to-make take on a creamy chocolat chaud.

And what's more, Cocoa Santé comes from chocolate icons, Salem-based Harbor Sweets, with production just up the road in New Hampshire, leaving you feeling all warm and fuzzy knowing that you're buying local.
So for all of those 'nice' names on your list, packets or tins of Cocoa Santé are the perfect finishing touch. And for those few 'naughty' names? We hear coal instead of cocoa does the trick!

Sure, snapping 'portrait mode' pics on fancy schmancy iPhones and enjoying the modern luxuries of a millennial society are cool, but there's no denying the allure and nostalgia of yesteryear. Old school, throwback, vintage, retro, glory days; whatever you want to call it -- there is something to be said for the easy refinement of the days of three martini lunches, decadent dishes and glamorous work attire. Leave it to Yvonne's, Boston's modern take on an old-fashioned supper club, to seamlessly blend the past and the present in a scrumptious way with their annual Locke-Ober Lunch.
Every Friday between Thanksgiving and Christmas, Yvonne's opens early for a luxe afternoon dining experience. Wanting to pay proper homage to their iconic forerunner, and because imitation is the sincerest form of flattery, plan to dine on specialty items inspired by Locke-Ober's original repertoire; Crab Louis, Veal Sweetbreads Paupiette and Fillet of Sole Marguery are merely a taste. And for a taste of those three martini lunches of yore, a bar cart will be rolled tableside in order to shake or stir in close proximity.
Much like yesteryear, this is a reservation-only situation, and not an easy one at that. To try to book a seating, send an email to

yvip@yvonnesboston.com

and cross those fingers HARD.
If you're one of the lucky few to snag a spot, just remember what pairs well with cuisine from a simpler time: the technologies and obsessions of today. Far be it from us to discourage you from posting 'grams (enhanced with artsy, 'retro' filters, of course) of your drool-worthy meal. Hey, just because your Locke-Ober Lunch will be a nod to the past, you can still 2017 the hell out of it!

While the official sleigh-pulling mascot of the Christmas season (we're talking about you, Rudy) is cute in cartoon form, wouldn't it be actual #goals to see a real reindeer up close and personal? Leave it to the genius peeps over at Zoo New England to make our wishes come true with their seasonal ZooLights extravaganza.
Every night (except for December 25th, natch) through December 31st, the Stone Zoo becomes a literal Winter Wonderland with thousands of twinkling lights illuminating the tree-lined paths and lush greenery. Guests can mingle with the resident black bear brothers, Smoky and Bubba, then stroll through the Yukon Creek to view bald eagles, Canada lynx, arctic foxes and, of course, reindeer. From photos with Santa in his castle to moonlight carousel rides, the plethora of magical activities offered would get even the Grinch in a joyful mood.
So if you're keen to sip on hot cocoa and nibble on cookies while taking it all in, don't delay! Though we can't promise you'll see the twinkling-nosed Rudolph himself, with an event so magical for the whole fam, one visit and the kids might forever believe in 'ole St. Nick and his brood of antlered chauffeurs!